Become an integral part of
the community by
teaching
Help teach within the under resourced government school
Apply now
Duration
1-24 weeks

Accompanied age
5+

Minimum age
18+

Start dates
1st & 3rd Saturday

From
£120
Duration
1-24 weeks

Accompanied age
5+

Minimum age
18+

Start dates
1st & 3rd Saturday

From
£120
Tanzania Teaching Volunteers
Quicklinks
Become a part of the community as you teach English and other core subjects in the heart of Tanzania. You will play a vital role, assisting and leading your own classes within an overcrowded and under resourced government school.
This is your chance to really make a difference by providing a new learning experience for the children and at the same time teaching new skills and sharing cultural perspectives.
While shaping the children's future by teaching, you'll also have ample opportunity to explore everything this amazing country has to offer. You can hop on-board a jeep in search of the famous big five, sunbathe on the golden sands in Zanzibar, trek up Mount Kilimanjaro and so much more.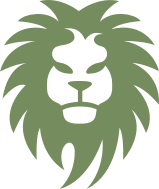 Teaching in Moshi
Being able to teach within the government school in Moshi was a real privilege for myself. Knowing that I contributed and helped so many young smiling children and had so much fun along the way made it the best time of my life so far!
Background to the teaching programme
Tanzania's government have made great advances in recent years when it comes to education. With new initiatives such as no longer charging to attend primary school, the number of children attending some form of education is now at its highest rate yet – around 96%. Although this is a great success, it has brought about several new problems, which are adversely impacting the quality of education provided.

With so many children now attending school, there is simply not enough funding nor resources to cater for everyone. Most classes have an average ratio of 1 teacher to 53 children, with this being even higher in rural areas. This has resulted in the vast majority of children not receiving enough time and dedication in order to succeed and with many being taught in unfinished or dilapidated schools.
To make matters even worse, teaching methods in Tanzania are based largely on repetition and is aimed towards just passing exams. This has led to a situation where the children are able to reel off information, yet they have very little understanding of what they are saying. This causes major issues when moving onto further education, as all lessons are taught in English, as well as affecting their employment opportunities.
With over one third of people in Tanzania living below the national poverty line, education is key to helping develop the children's future. With tourism now being one of the major industries for the country and with this thought to keep expanding, the ability to speak English dramatically increases the opportunities for the children to go on and gain meaningful employment.
We currently support the largest government school in the area, where you and other volunteers will play a vital role in shaping the children's future. By creating new and exciting lessons in line with the curriculum, you will not only engage the children but also ensure they understand the concepts of English. By also improving the methodologies of learning during younger years, you can increase their learning potential for when they start secondary school, greatly improving their future potential overall.
Where will I be volunteering?
Soweto Government School - Our main placement in Tanzania for our teaching volunteers is at Soweto Government School, in the centre of Moshi town. The government funded school has over 700 students that attend each and every day, aged between 5 and 17 years old.
Many of the 14 classes are highly overcrowded and lack the resources and materials needed to provide everyone with a proper education. Some of the classrooms do not yet have proper flooring and instead the children learn on mud floors and some even outside due to there not being enough room or desks.
There are several new initiatives being put into place between the school and our local team, such as a dedicated computer class. With the help of volunteers, we strongly believe all children will get the education they deserve within the not so distant future.
What is my role?
Working alongside the local teachers, you will get to learn the syllabus currently being taught and then start to plan and provide your own exciting lessons. Although the basic curriculum has to be followed, you will have the freedom to introduce new ideas and topics.
Your main focus will be teaching English, but you can also get fully involved with music, art, maths and even sports. No previous teaching experience is required, you just have to be creative and proactive to create and teach engaging lessons.
Not only will you be providing a new learning experience for the children, but at the same time you will be transferring skills and sharing cultural perspectives. You can also get involved with all of the other activities that a busy school offers. This can include marking work, providing one to one attention to children, cleaning and helping prepare meals.
Although resources are limited, there are plenty of things you can do if you are determined and you can really make a difference to the children's lives. You are of course more than welcome to bring along or purchase educational materials. Staff shortages can also be a regular occurrence, so you are encouraged to adapt and be flexible with this.

During your free time you will be able to create interactive and exciting lessons (in line with the current curriculum) that aim to get the children more engaged. Creating lessons that are fun and introducing some new activities really helps to enrich the education the children receive and improves their levels of literacy, numeracy and communication.
What will a typical day look like?
You will be volunteering from Monday to Friday where your days will start at around 8am and finish at 4pm – with a long lunch break in the middle. Lunch will be provided back at the volunteer accommodation, although you can choose to stay and eat with the children if preferred.

Once you have finished your placement for the day, all volunteers (across all programmes) always meet back at the accommodation and spend the rest of the day together.
Transport to and from the school is included within the programme fee and is provided by tuk tuk or private car. The journey only takes around 10 minutes, depending on traffic.
Where will I be staying?
You will be staying within our volunteer house just five minutes from the centre of the tourist town of Moshi. We cannot think of a better base for your stay in Tanzania, where you will have access to all of the local amenities as well as enjoy spectacular views out to the snow-capped Mount Kilimanjaro from your bedroom window.
During your free time, you can easily head out on safari in search of the famous Big Five, relax on the golden sandy beaches in beautiful Zanzibar, climb Mount Kilimanjaro (or just look in awe from it's base!) or trek through the rainforest to find hidden waterfalls.
Other things to consider
Previous experience or qualifications - Although an advantage, no previous experience is required. As long as you bring lots of positive energy and are enthusiastic then your efforts and time will contribute massively to the school and local community.
Online TEFL course - Although not mandatory, we encourage volunteers to prepare as much as possible for their English teaching placement abroad. In the build up to your trip, you can make the most out of your time by completing an international accredited online TEFL course - costing £159. This course will not only prepare and provide the necessary skills allowing you to help further when volunteering, but can also be used to gain employment around the world.
Resources and donations - Resources can be very limited on our programmes in Tanzania and we would really appreciate any additional support that can be provided. It would be amazing if you could bring any materials associated with your project, including pens, paper, colouring books and anything else you think will aid your time on the programme.
Helping on multiple projects - Whilst in Tanzania, you will also have the opportunity to assist with our childcare programme for no additional costs. All of our programmes in Tanzania are located in the same region and everyone shares the same accommodation.
Further Information