Help care and look after
children in
Thailand
Provide the basic foundations for their future
Apply now
Duration
2-12 Weeks

Minimum age
18+

Start dates
1st & 3rd Saturday

From
£230
Duration
2-12 Weeks

Minimum age
18+

Start dates
1st & 3rd Saturday

From
£230
Thailand childcare volunteers
Quicklinks
Want to do something amazing on your next trip abroad? Experience the hustle and bustle of Bangkok while helping on this hugely rewarding project. You will play a crucial role in interacting with the children, keeping them entertained and happy while building their confidence.
By volunteering at the pre-school, you will be providing a new learning experience for the children and ensuring they receive all of the care and love that they need. On top of this, you will be providing the basic foundations and stepping stones to help the children make the transition to more formal education by teaching basic English and life skills.

While volunteering you'll also have lots of time to explore everything this amazing country has to offer. The volunteer accommodation is ideally situated in the heart of Bangkok, where you can easily walk or cycle to the famous Grand Palace or enjoy the atmosphere at the main tourist zone of Khao San Road – jam packed with restaurants, bars and activities. You can also easily head to the surrounding islands to relax on the pristine sandy beaches or head North to Chiang Mai.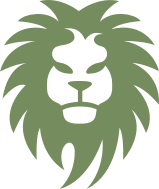 Childcare volunteering in Thailand
In September 2019 I travelled to volunteer in Bangkok, Thailand at the Thon Thos Foundation. From day one I really felt at home and after 4 weeks quickly flew by I did not want to leave! The school, the city, the volunteers and the travelling made this experience so special.
Background to the childcare programme
Did you know that the first five years of a child's life are some of the most important? It's during this time that we learn more quickly and the exposure to love and nurture at this tender age helps us to develop a sense of trust and security - providing the confidence to grow in later years. More often than not, pre-schools in Thailand are often understaffed and crowded which is having a profound impact on the quality of the sessions. As a volunteer in Thailand, you will help make lessons enjoyable and productive to help promote these prospects.
As most people know, Thailand has become a global tourist destination with the capital Bangkok officially being the most visited city in the world! Although this has transformed the country and substantially increased many of the local population's income, it is heavily reliant on people being able to talk fluent English.
Although the government invests heavily into the education sector, many children leave school not having the necessary English language skills. This greatly hinders their chances of being able to take advantage of this new found income potential.
With the above in mind, the pre-school provides free daily care to the surrounding community. By complementing and assisting the work of the local staff members, you will ensure the children receive all of the attention and support that they deserve. On top of this, the children will spend lots of time socialising with you and other volunteers, which will boost their confidence and also dramatically improve their conversational English - helping them to succeed in later life.

Where will I be volunteering?
Thon Thos Foundation Pre-School - Founded in 2000, the non-government foundation was started to provide free daily care to children from the surrounding community. Many of the children that receive care at the pre-school come from poorer families and more often than not from immigrant families.
There are currently just over 50 children that attend every day aged between 1 and 5 years old. You will be assisting in one of the two classes providing the children with a stimulating environment that will prepare them for the eventual transition into formal education.

What is my role?
You and other volunteers will play a vital role in supporting the busy pre-school by assisting with the daily care, learning and interaction with the children throughout the day. The local teaching staff will generally lead the sessions and your role is to largely assist where needed. However, there may be opportunities to lead your own activities within the class and to also provide more one-to-one support with smaller groups.
Just like in the United Kingdom, for children of this age, pre-school is all about playing, building social skills and learning how the world works. Having the presence of international volunteers will not only provide a new energy and learning structure, but also open the children up to different cultures and traditions - a truly valuable experience.
You will have ample opportunity to play games, sing songs and get creative with arts and crafts as well as assist with developing routines and helping at meal and nap times. You are also more than welcome to help with the small vegetable garden located at the school that provides many meals for the children's lunches.
What will a typical day look like?
You will typically be volunteering from 8am to 3pm Monday to Friday, although the actual hours during this period will change on a daily basis (expect to volunteer for 3-5 hours). You will get to enjoy a long lunch break with the children and/or staff, the perfect chance to bond further and to try some delicious Thai cuisine.
After the pre-school finishes for the day, all volunteers meet back at the accommodation before heading off to explore the capital at their leisure. You will also have every weekend free where you can organise to head further afield with other volunteers and maybe head to an exotic island for some relaxation on the beach.
As the volunteer accommodation is on top of the pre-school, you can easily walk down to start your volunteer placement each day just a few minutes before the foundation opens.
Where will I be staying?
When volunteering in Thailand you will be staying within the volunteer house located on top of the pre-school. The accommodation is located in the old town, a quiet and safe suburb of Bangkok and very close to all of the touristy and main areas of the capital.
You can easily walk or cycle to the famous Grand Palace or enjoy the atmosphere at the main backpacker/traveller hub of Khao San Road – jam packed with restaurants, bars and activities. Everything you need can be found within a short distance including all amenities such as shops, ATMs and bus/train stations to head further afield.
Other things to consider
Helping on multiple projects - Whilst in Thailand you will also have the opportunity to get involved with our teaching programme for no additional cost. If you are also looking to help with our wildlife projects then we can of course arrange this, but this will be separate to our community programmes and based around 160km away from Bangkok.
Resources and donations - Resources can be very limited on our programmes in Thailand and we would really appreciate any additional support that can be provided. It would be amazing if you could bring any materials associated with your project including pens, paper and anything else you think will aid your time on the programme. If you are looking for an instant bond, then taking sweets is always a big hit with the children!
Weekends and free time - You will have every weekend off from volunteering and this is the perfect time to explore everything this beautiful country has to offer. You are more than welcome to simply relax around the accommodation and enjoy everything the capital has to offer, but most volunteers will use this time to travel and see the country. Further down this page you will come across many suggestions and ideas on where you could go.
Further Information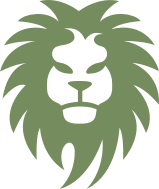 Thailand travel stories
Assisting in an elephant sanctuary in Thailand
Hear all about my 2 weeks looking after elephants and other animals in Thailand. The work the sanctuary does to ensure elephants are rescued and rehabilitated is so commendable and highly rewarding.
Volunteering with elephants in Thailand
After checking The Mighty Roar's feedback and reading about the project, I decided to volunteer in Thailand with elephants. I would highly recommend it to everyone!