Teach English to the next
generation in
Thailand
Inspire children in the bustling capital, Bangkok
Apply now
Duration
2-12 Weeks

Minimum age
18+

Start dates
1st & 3rd Saturday

From
£230
Duration
2-12 Weeks

Minimum age
18+

Start dates
1st & 3rd Saturday

From
£230
Thailand teaching volunteers
Quicklinks
The Thailand teaching programme supports several government run under-resourced schools located in the poorer suburbs of Bangkok. You and other volunteers will play a vital role in creating exciting and engaging lessons to ensure all of the children learn something new and also lend a helping hand where needed.
This is your chance to really make a difference by providing a new learning experience for the children and at the same time teaching new vital skills and sharing cultural perspectives. Conversing with fluent, native English speakers will greatly improve the children's language skills, essential for future employment.

While shaping the children's future by teaching, you'll also have ample opportunity to explore everything this amazing country has to offer. The volunteer accommodation is ideally situated in the heart of Bangkok, where you can easily walk or cycle to the famous Grand Palace or enjoy the atmosphere at the main tourist zone of Khao San Road – jam packed with restaurants, bars and activities. You can also easily head to the surrounding islands to relax on the pristine sandy beaches or head North to Chiang Mai.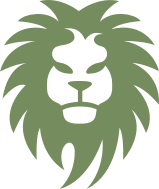 4 weeks teaching in Bangkok
I spent 4 weeks teaching in Bangkok and what can I say...what an amazing time! The teachers and children really made my experience and I never thought that I would actually learn so much myself. Winyoo and his team were amazing and helped organise several trips around Thailand - something I... Read More
4 weeks teaching in Bangkok
I spent 4 weeks teaching in Bangkok and what can I say...what an amazing time! The teachers and children really made my experience and I never thought that I would actually learn so much myself. Winyoo and his team were amazing and helped organise several trips around Thailand - something I really recommend. The accommodation was basic as expected, but the location made it ideal for exploring the capital.
Background to the teaching programme
Thailand is among the top countries around the world who spend money on their education system (relative to their size). According to the central bank, Thailand spends approximately 20% of their annual budget on education – some 493 billion Thai baht!
Though the government invests generously into public education, the nation at large fails to measure up to global academic standards – especially in English. This lack of success might be the result of poorly divided funds which are not distributed equally. The government chooses to funnel a large proportion of money towards schools where students already have a high likelihood of succeeding and less to smaller schools in poorer areas/suburbs.
As a result of this, many schools in the poorer or more rural areas must stretch their resources thin. Teachers are often having to teach multiple grades and subjects in overcrowded classrooms and without the basic resources required.
On top of the funding inequality, the education system focuses on outdated curriculums that have not changed much since 2001. The lessons focus on old skills and industries that do not really fit the demands of the modern world, running the risk of producing an unemployable generation.
The vast majority of children that leave school do not have the necessary English language skills, making it difficult to obtain higher paid jobs. Statistics from the IMD ranks Thailand 64th out of a total of 89 countries globally for English proficiency.
One of the main reasons for this is the large emphasis on rote-learning - a method of teaching based on repetition and memorisation. This kind of teaching is aimed at passing exams, with the children actually having a very little understanding or meaning of what they are saying/learning.
We currently support several government schools in the poorer suburbs of Bangkok where you and other volunteers will play an important role in helping to teach English and other important subjects. By creating and leading new and exciting lessons, you will not only engage the children but also ensure they understand the concepts of English. By improving the methodologies of learning during younger years, you can increase their learning potential for when they start secondary school, greatly improving their future potential overall.
Where will I be volunteering?
Wat Kallayanamit Temple School - This government run school Is located in a poorer suburb of Bangkok where many of the students come from the surrounding rural villages. The majority of the 100 children (aged between 5 and 12 years) who attend did not qualify to learn in the more established and mainstream schools, where more funding is provided. With this in mind, resources are scarce and the level of education provided is below standards. The school is located around 2 kilometres from the volunteer accommodation and you will walk there and back each day in a group. If preferred, you are more than welcome to take a taxi or other mode of transport, but this will be at your own expense.

Sahabumrong School - You may also be placed in Sahabumrong School, a government establishment that was built just over 50 years ago. The school teaches around 200 students aged between 5 and 12 years old and is located just over 2 kilometres from the volunteer accommodation. The school is home to many orphaned children who also live on-site and many of the other students that attend come from poorer backgrounds.
What is my role?
You will be working alongside the local teachers where you will get to learn the syllabus currently being taught and then as your confidence and understanding builds, start to plan and lead your own lessons. Although the curriculum has to be followed, you will have the freedom to introduce new ideas and topics along the way - giving the children something different and exciting to look forward to. Your main focus will be teaching English but you will also have the opportunity to assist with maths, sports, farming and more. No previous teaching experience is required, you just have to be creative and proactive to create and teach engaging lessons.
In addition to your role as a teacher, you may also get the unique experience to become involved in assemblies. This could see you taking part in singing the national anthem, chanting and even meditation exercises.
Not only will you be providing a new learning experience for the children, but at the same time you will be transferring skills and sharing cultural perspectives. You can also get involved with all of the other activities that a busy school offers. This can include marking work, providing one to one attention to children, cleaning and helping prepare meals.
We highly recommend spending some of your free time planning and preparing lessons in advance. Creating lessons that are fun and introducing some new activities really helps to enrich the education the children receive and improves their levels of literacy, numeracy and communication.
What will a typical day look like?
You will typically be volunteering from 8am to 3pm Monday to Friday, although the actual teaching hours during this period will change on a daily basis (expect to teach for 3-5 hours). You will get to enjoy a long lunch break with the children and/or staff, the perfect chance to bond further and to try some delicious Thai cuisine.
After the school finishes for the day, all volunteers meet back at the accommodation before heading off to explore the capital at their leisure. You will also have every weekend free, where you can organise to head further afield with other volunteers and maybe head to an exotic island for some relaxation on the beach.
Depending on which school you will be volunteering at, will dictate how far you will need to travel each day from the volunteer house. The majority of schools are within a 20-minute walk of the accommodation, but at times you may need to go by transport - something our local team will organise.
What will I be staying?
When volunteering in Thailand you will be staying within the volunteer house located on top of the kindergarten we support for our childcare programme. The accommodation is located in the old town, a quiet and safe suburb of Bangkok and very close to all of the touristy and main areas of the capital.
You can easily walk or cycle to the famous Grand Palace or enjoy the atmosphere at the main backpacker / traveller hub of Khao San Road – jam packed with restaurants, bars and activities. Everything you need can be found within a short distance, including all amenities such as shops, ATM's and bus / train stations to head further afield.
Other things to consider
Helping on multiple projects - Whilst in Thailand you will also have the opportunity to get involved with our childcare programme for no additional cost. If you are also looking to help with our wildlife projects then we can of course arrange this, but this will be separate to our community programmes and based around 160km away from Bangkok.

Previous experience or qualifications - Although an advantage, no previous experience is required. As long as you bring lots of positive energy and are enthusiastic, then your efforts and time will contribute massively to the school and local community.
Online TEFL course - Although not mandatory, we encourage volunteers to prepare as much as possible for their English teaching placement abroad. In the build up to your trip, you can make the most out of your time by completing an international accredited online TEFL course - costing £159. This course will not only prepare and provide the necessary skills allowing you to help further when volunteering, but can also be used to gain employment around the world.
Resources and donations - Resources can be very limited on our programmes in Thailand and we would really appreciate any additional support that can be provided. It would be amazing if you could bring any materials associated with your project including pens, paper and anything else you think will aid your time on the programme. If you are looking for an instant bond, then taking sweets is always a big hit with the children!
Weekends and free time - You will have every weekend off from volunteering and this is the perfect time to explore everything this beautiful country has to offer. You are more than welcome to simply relax around the accommodation and enjoy everything the capital has to offer, but most volunteers will use this time to travel and see the country. Further down this page you will come across many suggestions and ideas on where you could go.
Further Information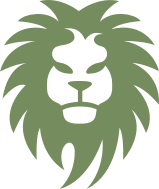 Thailand travel stories
Assisting in an elephant sanctuary in Thailand
Hear all about my 2 weeks looking after elephants and other animals in Thailand. The work the sanctuary does to ensure elephants are rescued and rehabilitated is so commendable and highly rewarding.
Volunteering with elephants in Thailand
After checking The Mighty Roar's feedback and reading about the project, I decided to volunteer in Thailand with elephants. I would highly recommend it to everyone!