Help care for children
in
South Africa
Volunteer across a range of day-care centres in Cape Town
Apply now
Duration
2-24 Weeks

Minimum age
18+

Selected Sunday start dates throughout the year

From
£330
Duration
2-24 Weeks

Minimum age
18+

Selected Sunday start dates throughout the year

From
£330
South Africa childcare volunteers
Quicklinks
Play an important role by volunteering at a range of day-care centres across Cape Town, where you will get to offer invaluable assistance to the local staff and provide the care and love the children so desperately need.
It is estimated that around 80% of young children in South Africa's townships do not have access to early education and suffer from a lack of support that is required to develop to their full potential.
The majority of children that attend come from impoverished families in nearby underdeveloped communities / townships and if it was not for these amazing centres would be left unattended and unprotected. Depending on what facility you are based at, the children range from 6 months to 6 years old and they would love to meet you!
The day centres we support range from independent local initiatives and home-based crèches to government-subsidised community programmes which all provide essential childcare facilitates. With each centre caring for up to 100 children, they are normally over-stretched and underfunded.
All of the centres have the same goal, to help provide the children with their right to develop their full emotional, social and physical potentials. It is also at this early age that children learn more quickly, so it is vital that they receive the love and nurturing they require to develop a sense of trust and security that will later turn into confidence.
Your overall time in South Africa will benefit the children greatly and you will be sure to make loving connections where you just won't want to say bye. When volunteering at the crèche, you could be working from anything between 8am to 4pm with most children taking a nap between 12:30pm to 2pm – your lunchtime. Your role will vary day to day and will depend on the centre you are based at, but there will be plenty of activities.

During your time in South Africa you will be staying within one of the more affluent suburbs that is ideally situated close to the city centre. You will have so much to do in the evenings and weekends with the V&A Waterfront shopping complex, Long Street (the hub of the city's nightlife) and a vast range of restaurants, bars and cafes all within walking distance. You can also spend your time relaxing on the famous white sandy beaches of Clifton and Camps Bay all with an amazing backdrop of Table Mountain.
Further Information
"I had the time of my life volunteering in Cape Town. The childcare project was great and all the amazing people I stumbled across during my stay will be in my heart forever. In whole this was one of my best adventures and I am so glad I went and that I chose TMR."
Activities
Playing with the children

Every one's favourite part of the programme, playing! Coming up with new games and teaching the children always goes down well and you can always rely on playing sports, dancing or colouring.

Creating learning aids

It's always great to come up with new and exciting ways to keep the children entertained. Whether this be arts and crafts, painting or dancing, creating learning aids will help massively!

Basic teaching

You will have the chance to teach small groups of children subjects like English, maths, science and more. Not only this, but you can teach all about basic hygiene and other general every day tasks.

Preparing food and feeding

All children are provided with lunch each day. Depending on what project placement you are at, this may mean assisting with preparation of the meals and helping the children to eat.

General tasks

With lots of children attending everyday, after a busy day looking after the children there is always tidying up that needs to be done! Not only this, but you can help with creating displays and other materials and just provide a general extra pair of hands.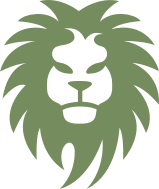 South Africa travel stories