Help care for children
in
South Africa
Volunteer across a range of day-care centres in Cape Town
Apply now
Duration
1-24 Weeks

Minimum age
18+

Start dates
Every Sunday

From
£190
Duration
1-24 Weeks

Minimum age
18+

Start dates
Every Sunday

From
£190
South Africa childcare volunteers
Quicklinks
Play an important role by volunteering at a range of day-care centres and kindergartens in and around Cape Town, where you will get to offer invaluable assistance to the local staff and provide the care and love the children so desperately need.
Working alongside the local staff and other volunteers, you will assist with basic education, play lots of games and encourage a positive lifestyle to children aged between 2 and 6 years old. Many of the children that you will be looking after come from impoverished families in nearby underdeveloped communities/townships and if it was not for these amazing centres, they would be left unattended and unprotected.
If you're looking for an adventure while volunteering then we cannot think of anywhere better than Cape Town. During your free time you can head out on safari, visit world famous beaches, climb Table Mountain and so much more.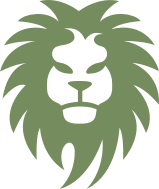 Amazing Experience
Amazing experience in South Africa!!
South Africa Childcare
I have recently just came back form volunteering in a kindergarten in South Africa. I had the most amazing time it was everything I hope for and more. The kids I worked with were the cutest and I had so much fun with them doing many activities.
The other volunteer's at the hostel were al... Read More
South Africa Childcare
I have recently just came back form volunteering in a kindergarten in South Africa. I had the most amazing time it was everything I hope for and more. The kids I worked with were the cutest and I had so much fun with them doing many activities.
The other volunteer's at the hostel were also amazing and I have made friends for life all over the world! I didn't want to come home.
I would definitely recommend booking with The might roar as they have been extremely helpful throughout my whole trip, from emails to answering my calls when I was lost at the airport 🙈 I can't thank the team enough!
Childcare in Cape Town
I had the time of my life volunteering in Cape Town. The childcare project was great and all the amazing people I stumbled across during my stay will be in my heart forever. In whole this was one of my best adventures and I am so glad I went and that I chose TMR.
Background to the childcare programme
It is thought that around 57% of South Africa's population live in poverty. In low-income areas, especially in the more highly populated cities and townships including Cape Town, many people have challenging living conditions. There are high unemployment rates, widespread health problems and a lack of or poorly funded government facilities.
Since the end of the Apartheid in 1994, there have been positive signs but due to flawed government policies and poor funding, the most vulnerable in South Africa have continued to be hit the hardest.
This is no clearer than with a severe lack of childcare facilities that are both affordable and accessible. As a result of this, many children are left unattended and unprotected and do not receive the support required to develop to their full potential.
Although this has not gone unrecognised and there are several legislations and initiatives in place to try and correct this, many established centres are simply labelled inadequate. This is not for the want of trying, but due to a limited amount of resources and most centres being understaffed.
This is where you and other amazing TMR volunteers can play an invaluable role. We help support a range of creches, day-care centres and kindergartens in and around Cape Town who provide essential childcare to impoverished families. These amazing centres are either independent local initiatives or government subsidised community support programmes who all share a common goal; to help children develop to their full emotional, social and physical potential.
Where will I be volunteering?
Kiddies College - After the local council decided to shut down the local pre-school in 1997 without offering any alternatives for parents working or living in the area, Kiddies College was established by one of the former teachers. The centre initially started out with just a handful of children but has since grown to now look after and provide basic education to approximately 110 children ranging from 2 to 6 years old. Situated in the heart of the Observatory district, the project is within walking distance of the volunteer house.
Little Oaks Kindergarten - Since starting in 1988, the day care centre's aim is to provide a safe, secure, supportive and stimulating environment for all children to discover their full potential, naturally. The day care centre caters for around 50 children aged between 2 and 5 years old, many of whom are of non-South African nationality (many children are from Zimbabwe, Mozambique and Congo). The vast majority of parents are working low-income jobs and so are not able to pay the monthly contribution fee. Despite this, the centre still needs to provide these children with not only an education in preparation for primary school, but also feed them breakfast and lunch. The project is also located within walking distance of the volunteer house in the Observatory district.
Mini Einsteins - Mini Einsteins is one of the newer childcare centres in Cape Town and has been a major success story since its humble beginning in early 2010. What started out as a small day-care centre on the outskirts of the CBD with just 5 children and 2 teachers, Mini Einsteins has grown in leaps and bounds to now take care of, educate and develop over 180 children with 22 staff members on board! The main reason for this growth is its new and current location - not many kindergarten/crèche facilities exist in the heart of the Cape Town CBD. Many of these children's parents work as cleaners or service staff for companies based in the city centre and this is therefore very convenient. The facility looks after children from the ages of just 3 months to 6 years. The project is located around 10 minutes away by car.
What is my role?
When volunteering in South Africa you can expect to participate in a wide range of activities. Most importantly, you will be a positive role model for the children. Your energy, enthusiasm and creativity will brighten up the children's day and ensure everyone is happy and getting the attention they deserve. It is also at this early age that children learn more quickly, so it is vital that they receive the love and nurturing they require to develop a sense of trust and security that will later turn into confidence.
You will be instrumental in keeping the children engaged by coming up with your own fun and interactive games and activities. On top of this, you will have to supervise the children during free playtime and nap times.
Just like in the United Kingdom, there will also be some form of basic education that you will be able to get fully involved in. This will range from teaching basic English, maths, arts and crafts and more.
Not only this, but you will provide invaluable assistance to the overstretched local staff by helping with daily duties, whether that be cleaning, admin work or preparing food for the children.
What will a typical day look like?
You will be volunteering every morning from Monday to Friday, generally between 8am and 1pm. During the afternoons the children usually have a nap and then start to head home, but if the project allows, you are more than welcome to return after lunch to continue helping.
As we help a range of childcare facilities in and around Cape Town, you will be responsible for making your own way there each day. Depending on where you are placed, you can expect the journey to take no more than 30 minutes, with some projects being close enough to walk to. Our local team will advise and assist with your transport or alternatively you will be paired with a volunteer that has been there some time already.
Once you have finished for the day, most volunteers meet back at the volunteer accommodation before heading out and enjoying everything the city has to offer. With amazing beaches just down the road, lots of restaurants and quirky cafes on your doorstep and so much more to see and do around Cape Town, your evenings and weekends will be action packed.

Where will I be staying?
During your time in South Africa you will be staying at the volunteer house located in the Observatory district (known locally as 'Obz') - one of the more affluent areas. This is Cape Town's most bohemian suburb with many boutique shops, restaurants and cafes just a short 10 minute walk away.
The volunteer house is perfectly located to take advantage of everything Cape Town has to offer. You can easily access the beautiful beaches such as Clifton and Camps Bay, head to famous Long Street, go shopping at the V&A Waterfront and so much more.
Other things to consider
Resources and donations - Resources can be very limited on our programmes in South Africa and we would really appreciate any additional support that can be provided. It would be amazing if you could bring any materials associated with your project including pens, paper, colouring books, clothes and anything else you think will aid your time on the programme.
Weekends and free time - You will have every weekend off from volunteering and this is the perfect time to explore everything this beautiful country has to offer. You are more than welcome to simply relax around the accommodation and enjoy the nearby beaches, but most volunteers will use this time to travel and see the country. Further down this page you will come across many suggestions and ideas on where you could go. Alternatively, if you are looking to head further afield, then you may be interested in one or more of the organised weekend trips we run.
Further Information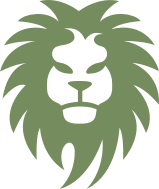 South Africa travel stories