Help care for children
in
South Africa
Volunteer across a range of day-care centres in Cape Town
Apply now
Duration
2-24 Weeks

Minimum age
18+

Selected Sunday start dates throughout the year

From
£290
Duration
2-24 Weeks

Minimum age
18+

Selected Sunday start dates throughout the year

From
£290
South Africa childcare volunteers
Quicklinks
Play an important role by volunteering at a range of day-care centres across Cape Town, where you will get to offer invaluable assistance to the local staff and provide the care and love the children so desperately need.
It is estimated that around 80% of young children in South Africa's townships do not have access to early education and suffer from a lack of support that is required to develop to their full potential.
"I had the time of my life volunteering in Cape Town. The childcare project was great and all the amazing people I stumbled across during my stay will be in my heart forever. In whole this was one of my best adventures and I am so glad I went and that I chose TMR."
The majority of children that attend come from impoverished families in nearby underdeveloped communities / townships and if it was not for these amazing centres would be left unattended and unprotected. Depending on what facility you are based at, the children range from 6 months to 6 years old and they would love to meet you!
The day centres we support range from independent local initiatives and home-based crèches to government-subsidised community programmes which all provide essential childcare facilitates. With each centre caring for up to 100 children, they are normally over-stretched and underfunded.
All of the centres have the same goal, to help provide the children with their right to develop their full emotional, social and physical potentials. It is also at this early age that children learn more quickly, so it is vital that they receive the love and nurturing they require to develop a sense of trust and security that will later turn into confidence.
Your overall time in South Africa will benefit the children greatly and you will be sure to make loving connections where you just won't want to say bye. When volunteering at the crèche, you could be working from anything between 8am to 4pm with most children taking a nap between 12:30pm to 2pm – your lunchtime. Your role will vary day to day and will depend on the centre you are based at, but there will be plenty of activities.

During your time in South Africa you will be staying within one of the more affluent suburbs that is ideally situated close to the city centre. You will have so much to do in the evenings and weekends with the V&A Waterfront shopping complex, Long Street (the hub of the city's nightlife) and a vast range of restaurants, bars and cafes all within walking distance. You can also spend your time relaxing on the famous white sandy beaches of Clifton and Camps Bay all with an amazing backdrop of Table Mountain.
Accommodation & meals
More details
Accommodation & meals
During your time with us in South Africa, you will be staying in the volunteer house located in Sea Point. This lively spot in Cape Town is within one of the more affluent suburbs, with plenty of bars, restaurants and local amenities just a short walk away. You can also spend your time relaxing on the famous white sandy beaches of Clifton and Camps Bay all with an amazing backdrop of Table Mountain.
With Long Street, Cape Town's premier nightlife destination and the V&A Waterfront shopping complex both only 10 minutes away by public transport you are truly spoilt for choice in your free time!
The accommodation offers a friendly and lively atmosphere and although basic, it is comfortable and clean. You will be staying with other volunteers from around the world, so you can be sure to make new lasting friendships.
You will be sleeping in mixed gender rooms with up to 8 people per room in bunk beds. There are shared bathrooms that have western style toilets and hot showers.
The communal area has comfortable sofas, a TV and DVD player. There is WiFi available for a small fee, and lockers where you can store your valuables (please bring along a padlock).
During our busiest months, you may be placed at alternative accommodation such as a another volunteer house or a guest house close by.
Meals
Breakfast and dinner are provided within the programme fee and are aimed to be as varied as possible across the week. You will be responsible for purchasing and making your own lunch during the week and all meals during the weekend.
You can expect some of the following meals:
Breakfast – Self service cereals, yoghurts, toast, fresh fruits, coffee or tea
Dinner – Set meal at a local restaurant between 6pm-7pm featuring chicken or beef with beans, pasta, vegetables or rice.
Alternative nights might include Braai or volunteers preparing a meal together.
With notice we are able to cater for vegetarians, but any other dietary requirements such as vegan/gluten free/halal, participants will have to supplement or cater for their own meals.
Volunteer fees
More details
Volunteer fees
All of the below prices exclude the £149 registration fee. The total price payable is the below price + £149, as will be confirmed in the application process. To find out exactly what's included as part of fees, please click the What's Included box on the programme page.
What's included
More details
What's included
The fees you pay go towards the structure and support put in place in order to provide you with an organised and safe environment in which to volunteer. The programme fee goes directly to our local team in South Africa and is used towards the following:
- Accommodation
- Airport pickup
- Breakfast and dinner
- In-country orientation
- 24-hour in-country support
The registration fee that you pay to confirm your place on the volunteer programme is retained by our team in the United Kingdom. This fee is used towards the following:
- 24-hour UK based emergency support
- Unlimited telephone and email support
- A comprehensive volunteer handbook
- Assistance with all aspects of your trip
- 100% financial protection
- Regular programme inspections
- Certificate of completion
What's not included
There are still some parts of your trip that will need to be funded by yourself, these include:
- Flights to Cape Town (£450- £800)
- Travel insurance (£18 per week)
- Transport to projects ( £3 per day)
- Visa (£0)
- Criminal background check (£25)
- Spending money (estimated at £50 - £100 per week)
Frequently asked questions
More details
Frequently asked questions
The Programme
What are the programme start dates?
The childcare programme in South Africa will start on the following dates in 2020:
12th January
19th January
26th January
2nd February
9th February
23rd February
1st March
15th March
22nd March
5th April
19th April
3rd May
17th May
24th May
7th June
14th June
21st June
28th June
5th July
12th July
19th July
26th July
2nd August
16th August
23rd August
30th August
6th September
20th September
4th October
18th October
1st November
15th November
22nd November
What are the requirements to join?
We welcome all volunteers from any background, religion and nationality, as long as you have no criminal convictions and are able to supply a clean criminal background check. In order to join the programme you need to be at least 18 years old on the programme start date.

Individuals need to have a good level / understanding of English but it dose not need to be your first language. As some programmes can be quite strenuous, we recommend that you should be physically fit.
What date should I arrive and leave?
You should arrive to Cape Town Airport (CPT) on your selected start date. You will be met by one of our local team members who will be holding a named sign and will then transport you to the project site.
On the last day of your programme you will need to arrange transport back to Cape Town Airport with our local team. The fee is not included within the programme costs.
Are there any age restrictions?
The only age restriction in place is that you have to be at least 18 years old before your programme start date. Anyone over this age is welcome. Generally the average age range for our programmes is 18 - 25, although this is by no means definitive.
When should I apply for the programme?
You can apply for this programme at anytime, however we advise all volunteers to apply as soon as possible to have the best chances of securing your placement on your selected dates.
Generally speaking, you need to book at least 60 days before your programme start date, although if you are wanting to apply after this, please contact us and we will do our best.
What duration would you recommend?
On gaining feedback, we believe 2 - 4 weeks is the ideal time to get settled in and really involved in the placement. This also allows you to make the most of free time and explore the local areas and participate in any activities.
Can I volunteer if I live outside of the UK?
Yes of course. We welcome volunteers from around the world, no matter how far away from the programmes you are.
The majority of volunteers that we host, come from the UK, US, Canada and Australia.
Can I go with my friend / partner?
You can travel and volunteer with friends, family and / or your partner.
If you are wanting to request to stay in the same accommodation please outline this in the special requirements section within the application form.
Is it safe to travel to these destinations?
We regularly visit and participate in each and every one of the programmes we offer to rigorously check all aspects of the project and accommodation are safe and that all procedures are being followed. These include but are not limited to checking the living conditions within the volunteer accommodations, checking the neighbourhoods you'll be staying in, tasting the food you'll be eating and going on any weekend trips recommended by us or our local team.
We monitor the stability of all of our volunteer destinations on a daily basis and have constant contact with our overseas teams to ensure that our volunteers are safe.
All volunteers will receive a comprehensive volunteer handbook when you choose to join us on one of our programmes. This detailed document addresses a large range of issues such as health, safety, visas, as well as going into details about local cultures and traditions.
When you arrive in-country, you will be given a safety briefing during your orientation that will cover things like emergency procedures, how to use local transport and any cultural differences.
Our in-country team are on hand to help with any issues or to answer any questions and please do not forget that our UK office is available 24/7 in case of any rare emergencies.
While we can never guarantee your volunteer experience will be 100% trouble free, we have taken all of the necessary precautions to minimise all risks and to ensure the programme is as safe as possible.
Before You Depart
When do I pay?
To confirm and guarantee your placement on one of our programmes, you need to pay the registration fee of £149 within 7 days of receiving confirmation that your application was successful. The remaining balance is then due to less than 60 days prior to your programme start date.
Payments can be done all at once or be spread out over several months and can be paid via BACS (bank transfer). We do accept additional payments methods, such as debit and credit cards, although there may be additional fees.
Do I need any vaccinations and / or malaria tablets?
As we are not trained medical experts we cannot tell you exactly what vaccinations or other medication you may need for your trip. You will need to consult with your local doctors or travel clinic.
You can also find additional information on the NHS Fit For Travel website.
How do I arrange my flights?
All flights need to be booked by you, although we can point you in the right direction on where you may be able to find the best prices.
Before booking any flights, we strongly recommend that you wait to have confirmation that your application was successful.
How do I arrange my travel insurance?
We have teamed up with Endsleigh to create an affordable and comprehensive travel insurance policy that is suitable for all of the programmes we offer. You will receive information about this policy along with your volunteer handbook.
If you decide to purchase your travel insurance from an alternative provider, please ensure it covers you for everything you will be doing. Adequate travel insurance must be in place no less than 60 days before your programme start date. Without proof of this insurance, we will not be able to accept you onto the programme.
When will I receive my volunteer handbook?
You will receive a welcome email from us as soon as you have paid the registration fee and your placement has been confirmed. The welcome email will include the volunteer handbook that provides a wealth of information that will help you better understand all aspects of your upcoming trip as well as details about our insurance policy.
Please note, that all material is sent via email and hard copies cannot be sent.
On Your Trip
Can I arrange a private room?
The majority of our accommodation only offers shared rooms that are usually same-sex. However, if you would prefer a private room please let us know and we will at least try for you.
Can you cater for my dietary requirements?
We will try are best to cater for any dietary requirements. When you submit your application please include any required details within the dietary section and we will liaise with our local coordinators.
Are there any public holidays that would effect the project?
Although we try to be as clear as possible of all holidays that effect project availability, due to the nature of some countries, holidays can often be sporadic or prone to change.
If such a holiday falls when you are on your placement, this is generally a good time to experience unique festivities where you can join in with the locals.
What is the dress code at the projects?
We ask that all volunteers take the approach of a smart and responsible image during your time in the communities and on projects. It is best to also take some older clothes that you don't mind getting dirty.
Generally, it is best to avoid tight and very short clothing and anything that may have offensive slogans on it. Its recommended that you take some nicer clothes for weekends or any free time you may have.
We do not wish to impose strict regulations, however we do ask that you respect the local culture and do your best to adhere to the clothing guidelines within the volunteer handbook.
How much spending money will I need?
For general expenses and some travelling, you should find that £50 - £100 per week is sufficient. However, this can vary greatly depending on the amount of activities or trips you do and if you are eating out during the week.
Will I be able to travel whilst on the programme?
There should be plenty of time to travel while on your placement and we actively encourage that you do! The local coordinators will be able to give you lots of travel tips and provide any help needed for your independent adventure.
Activities
Playing with the children

Every one's favourite part of the programme, playing! Coming up with new games and teaching the children always goes down well and you can always rely on playing sports, dancing or colouring.

Creating learning aids

It's always great to come up with new and exciting ways to keep the children entertained. Whether this be arts and crafts, painting or dancing, creating learning aids will help massively!

Basic teaching

You will have the chance to teach small groups of children subjects like English, maths, science and more. Not only this, but you can teach all about basic hygiene and other general every day tasks.

Preparing food and feeding

All children are provided with lunch each day. Depending on what project placement you are at, this may mean assisting with preparation of the meals and helping the children to eat.

General tasks

With lots of children attending everyday, after a busy day looking after the children there is always tidying up that needs to be done! Not only this, but you can help with creating displays and other materials and just provide a general extra pair of hands.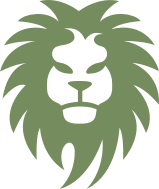 South Africa travel stories
A great two weeks at Amakhala!
Our two weeks volunteering at Amakhala included so much, with something new everyday. Getting close to amazing wildlife, helping the community and exploring South Africa.
Heading off on safari in South Africa
Between the UK and South Africa teams, I felt fully supported and had the best two weeks at Amakhala. I saw so many animals and learnt so much, I cannot wait to volunteer again.
Four months helping penguins in South Africa
Even though I was volunteering for several months, which is longer than most, the time flew by and I really wished I stayed longer! If you like penguins or birds, then I can highly recommend this programme