See The World On
Your
Gap Year
Structured & Safe Group Adventures
Our gap year programs offer you the opportunity to head out on a life changing adventure that will see you exploring one or several new and exciting destinations.
The unique and tailor-made itineraries are the perfect stress free way to see more of the world on your gap year and is the ultimate experience for those of you are looking to travel within a safe, structured and social environment.
Get ready to meet individuals from around the world, where you will make many new lifelong friends! You will also immerse yourself within the local communities and culture as you volunteer and help on rewarding projects.
The gap year programs start on a selected dates throughout the year and you can choose to stay in each country for 2 to 4 weeks (can be longer on request). On top of the below recommendations, you can also browse many more volunteering opportunities. Simply click destinations or projects within the main navigation to start narrowing down to your perfect program.
Our structured and safe gap year programs mean they are ideal for first time and solo travellers. Our pre-departure buddy lists and dedicated Facebook groups allow you to talk with everyone going at the same time.
Explore new and exciting destinations as a group



Structured itinerary allows you to make the most of your time abroad
Travel with a group of like-minded people and make lasting friendships
International teams provide extensive around the clock support
Comprehensive pre-departure support and assistance with all aspects of your trip
Ideal for first time and / or solo travellers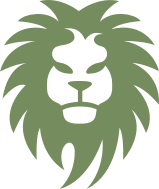 Gap Year Programs