It's time to explore and
discover the real
Sri Lanka
An action packed group experience like no other!
Apply now
Duration
2-4 Weeks

Accompanied age
12+

Minimum age
17+

Selected start dates between Jan & Sept

From
£480
Duration
2-4 Weeks

Accompanied age
12+

Minimum age
17+

Selected start dates between Jan & Sept

From
£480
Sri Lanka Travel & Volunteer Experience
Quicklinks
Want to do something life changing with your next adventure abroad? Spend 2-4 weeks travelling and volunteering in Sri Lanka where you will get to see some amazing scenery, meet friendly locals, create unforgettable memories and help make a difference on rewarding community and wildlife volunteer projects.

One of our favourite and most popular destinations, Sri Lanka is spectacular, affordable and still uncrowded - so now is the perfect time to go! You will explore all of the wonders of the island and it's wealth of culture. You will relax on the golden sandy beaches, snorkel in the crystal clear seas, get lost in lush green rain forests, be mesmerised by some of the 8 Unesco World Heritage Sites, head out on safari in search of the masses of wildlife, take a refreshing swim under a waterfall and more. Not only this, but you can also spend 4 days in the paradise islands of the Maldives, an optional trip available to everyone.
The Sri Lanka Experience offers everyone the opportunity to come together and embark on a thrilling and fast-paced adventure across this paradise island. The experience is perfect for anyone looking to travel within a safe, structured and social environment.
Travelling around Sri Lanka
Over recent years, Sri Lanka has become an up and coming destination and is regularly voted as the next must-see country to visit. However, Sri Lanka still remains largely undiscovered by mass tourism and still has that untamed feel, so now is the perfect time to visit!
This action-packed group adventure will allow you to learn all about Buddhism by visiting the famous Temple of the Tooth, climbing to the top of Sigiriya Rock (Lions Rock), picking tea in 'Little England,' swimming under mesmerising waterfalls, trekking up Little Adams Peak, hopping on-board a train for those must have photos, trying your hand at stick fishing, relaxing on the beautiful beaches and getting up close to some amazing wildlife on safari.
You will travel from the low lying and humid coastal lowlands, stopping at Galle, Weligama and Mirissa before heading inland to Udawalawe National Park. The scenery will then vastly change as you start to head higher and higher through the winding roads of the Hill Country before reaching Ella and Nuwara Eliya. As you take in the far-reaching views on the way back down, we will stop in Kandy, Sigiriya, Dambulla before finally heading back to the beach in Negombo.
The structured itinerary has been created based on many years of local experience and past travellers' feedback – ensuring you see everything Sri Lanka has to offer! Not only this, but you won't need to worry about a single thing while there! All of your accommodation, private in-country transport, entrance tickets and meals have been arranged and your travelling companions already signed up! This really is the perfect and stress free way to explore a new and exciting destination.
Our local team will accompany you throughout your entire trip and will arrange numerous activities for you to enjoy and engage in. As you get further into your adventure you will start to build a bond with the team, ensuring even more laughs and special occasions are to be shared! Their in-depth local knowledge will also provide everyone with useful insights into the country's history, religion and culture!
Everyone will arrive into Sri Lanka on a set date where you will have the chance to get to know everyone on team building excursions and exercises, before volunteering and then later travelling around the island. While travelling and volunteering in Sri Lanka you will have the chance to meet other individuals from around the world and form friendships that will last a lifetime. You will stay together for the entire trip, sharing moments and memories that you will tell everyone in many years to come.

With so much to see and do on your 10 day journey around Sri Lanka, the set itinerary ensures travelling distances are short so you can spend your time enjoying this beautiful island. That's not to say that travelling around in our private bus is not an experience in itself! As we drive around the island you will come across troublesome monkeys swinging in the trees around you, a herd of cows holding up the traffic and maybe even some wild elephants going for a stroll up the road! No trip would be complete without everyone sharing stories and maybe even one or two singalongs along the way.
Volunteering in Sri Lanka
You will spend your first week in Sri Lanka volunteering on our community and wildlife programmes where you will be able to make a meaningful difference. You will have the opportunity to truly immerse yourself into the local culture and community, where you will be able to learn and experience a totally different side to the country than if you were to just holiday here. You have the option to volunteer between 1 and 3 weeks on top of the 10 days travelling, simply select the relevant duration when applying.
You will be able to assist and help on 6 different programmes while in Sri Lanka and we actively encourage you to get involved with as many projects as possible - an experience like no other! You will have the opportunity to help make a difference to the local community by teaching English, looking after children in day care centres, helping with the conservation of endangered sea turtles at our dedicated hatchery or look after 100+ street dogs in the village. Please click the below links to read all about the available programmes.
Childcare
Teaching
Sea Turtles (an additional £75)
Street Dog Rescue (an additional £75)

You can simply choose which volunteer programme you would like to do when applying for the programme. If you wish to do more than one, simply state this within the special requirements box within the application.

During your time volunteering you will be based in a small rural village called Akurala. We cannot think of anywhere better to stay, with a quiet golden sand beach that is lined with palm trees just a stones throw away (10 second walk). It's the perfect place to come and relax each evening and witness some incredible sunsets. Not only this, but you can snorkel in the crystal clear waters that have an abundance of colourful fish swimming around the coral reef and you may even see a sea turtle swim by!
The touristy backpacker town of Hikkaduwa is just a 10 minute tuk tuk ride away where you can visit many restaurants and bars that back right onto the beach. A favourite town amongst most volunteers, there are many supermarkets, quirky shops and water activities on offer – including surfing. The fishermen town of Ambalangoda is just another 10 minute tuk tuk ride away in the other direction and offers a more local and traditional way of life. You can visit markets, devil mask museums and also see the largest laying down Buddha statue.
Our volunteer programmes in Sri Lanka run throughout the year, so you will be assisting alongside existing TMR volunteers – providing an even better social experience.
Other things to consider
Start dates - The Sri Lanka Travel & Volunteer Experience trip will run on selected start dates throughout 2023. These include the 7th January 2023, 1st April 2023, 6th May 2023, 3rd June 2023, 17th June 2023, 1st July 2023, 22nd July 2023, 5th August 2023 and 2nd September 2023. During 2024, the trip will start on the 6th January 2024, 30th March 2024, 4th May 2024, 15th June 2024, 6th July 2024, 20th July 2024, 3rd August 2024 and 7th September 2024. We are able to add more dates if there is an interested group of at least 5 people.
Top destination - Sri Lanka is widely considered by our volunteers to be our best volunteer destination. The majority of our feedback suggests that this is due to the superior local support offered by Charith and our local team, the volunteer programmes making a real difference, value for money and accommodation location. With this in mind, we believe that Sri Lanka is the perfect destination for first-time travellers, under 18's and families with younger children.

Helping on multiple projects - While in Sri Lanka you will have the opportunity to get involved with all of our volunteer programmes. This unique experience will allow you to assist with sea turtle conservation, childcare, teaching, medical and help at the dog sanctuary. Please note, some programmes do attract additional fees (as listed above).
Weekends and free time - While volunteering you will have several hours of free time each day. You are welcome to relax around the volunteer accommodation or use this time to travel and explore the nearby area. Please feel free to read through the links listed below for some inspiration on what to do. We also run a four day trip to the Maldives on every The Sri Lanka Experience trip - more details can be found here.
Further Information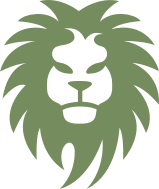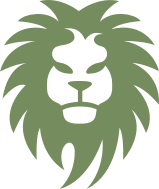 Sri Lanka travel stories