It's time to explore and
discover the real
Sri Lanka
A 3-week group experience like no other!
Apply now
Duration
3 Weeks

Accompanied age
12+

Minimum age
16+

Selected start dates between Jan & Sept

From
£550
Duration
3 Weeks

Accompanied age
12+

Minimum age
16+

Selected start dates between Jan & Sept

From
£550
The Sri Lanka experience
Quicklinks
Want to do something life changing with your next holiday? Well here's your chance to explore and discover the real Sri Lanka where you will get to see some amazing scenery, meet friendly locals and volunteer on rewarding projects to help make a difference.
One of our favourite and most popular destinations, Sri Lanka has it all. This truly magnificent and uncrowded country has a wealth of culture, an abundance of golden sandy beaches with crystal clear seas, lush rain forests, 8 Unesco World Heritage Sites, masses of wildlife and plenty more to experience.
The Sri Lanka Experience trip will run on selected start dates throughout the year including; 4th April 2020, 2nd May 2020, 6th June 2020, 4th July 2020, 18th July 2020, 1st August 2020 and 5th September 2020. In 2021, the Sri Lanka Experience will start on the 9th January 2021, 3rd April 2021, 5th June 2021, 3rd July 2021, 17th July 2021, 7th August 2021 and 4th September 2021. We are able to add more dates if there is an interested group of at least 5 people.

Over recent years, Sri Lanka has become an up and coming destination and is regularly voted as the must-see country to visit. However, Sri Lanka still remains largely undiscovered by mass tourism and still has that untamed feel, so now is the perfect time to visit!
The structured itinerary will allow you to make the most of your trip, taking in the famous and best sights as well as the not so known local treasures.
As we drive around the island, you will come across troublesome monkeys swinging in the trees around you, a herd of cows holding up the traffic and maybe even some wild elephants going for a stroll up the road! With travelling distances kept short and plenty of sights to see, everyone will enjoy the huge diversity Sri Lanka has to offer without having to spend lots of time in transit.
Our three week action-packed group adventure will allow you to learn all about Buddhism by visiting the famous Temple of the Tooth in Kandy, climbing Sigiriya Rock (Lions Rock), picking tea in 'Little England,' swimming under mesmerising waterfalls, trekking to the World's End, having a go at stick fishing in Mirissa, relaxing on the beautiful beaches and getting up close to some amazing wildlife on safari!
Your time in Sri Lanka will be split between sightseeing, volunteering and relaxing. You will have the opportunity to help make a difference to the local community by teaching English, looking after children in day care centres, helping with the conservation of endangered sea turtles at our hatchery or looking after dogs in the nearby sanctuary.
Our volunteering programmes will allow you to immerse yourself into the local culture and make a positive impact in the area. All of our volunteer programmes listed below are located together on the west coast of Sri Lanka where you will get to spend your free time basking in the sun at the stunning beaches, catching a wave in the clear blue sea or chilling at a funky beach bar.
Over the course of two weeks you will have the opportunity to help on some of the below programmes:
Sea Turtles
Childcare
Teaching
Dog Sanctuary (+£75)
Medical (+£75)
As you get fully involved within the community, the one thing you will never forget is the genuine friendliness shown by everyone. Walking through the village of Akurala or seeing the children wait for you at the community school with smiling faces – it's an experience like no other.
You will travel by private mini bus in a small group of no more than 20 where you will get to make lasting friendships and memories. Our local coordinator will accompany you throughout your stay so you can learn all about the local culture and history.
Further Information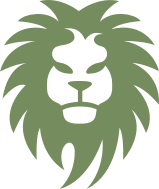 Sri Lanka Experience
I took part in the experience project in Sri Lanka, January 2020, and it was the best decision I have made. I have made the most amazing friends and Charith and his family are the kindest hosts I have met. I felt safe throughout and never stopped laughing. Such an amazing experience for such a small amount of money, if you are thinking about doing this trip, DO IT
Amazing experience
So, I was on the Sri Lanka experience and the whole experience was fantastic. Charith and his family were super welcoming and really tried to make you feel comfortable at every opportunity.
I really enjoyed the Sri Lankan experience - the week of travelling around the country is fab and such a good way to see all the sites in Sri Lanka. Karu made it super memorable as well.
The best 3 weeks
My Sri Lanka experience was absolutely incredible. I spent 2 weeks volunteering in both the nursery and teaching English to local kids. This was very rewarding and was very hard to say goodbye to the kids. I then spent a week travelling around the beautiful country which was awesome to see all the best sights. Karu was the best tour guide! I made amazing friendships over the 3 weeks and couldn't have had a better time. Thank you TMR
This experience trip could not have been anymore perfect!
In June 2018 I volunteered with The Mighty Roar on The Sri Lanka Experience. To me this project could not have been any more perfect. The Mighty Roar was very professional and efficient and offered outstanding prices.
The local team were wonderful and were always there when you needed them. The volunteer accommodation was small but clean and comfortable with air conditioning.
I have recommended The Mighty Roar to friends from home and will continue to do so! I plan on using the company for myself in the future too.
Your volunteering opportunities in Sri Lanka
Sea turtles

Help to protect and conserve endangered sea turtles by volunteering at our sea turtle hatchery. We are proud to be the first and only 100% ethical programme in the whole of Sri Lanka where you will get involved with all aspects of true conservation. See wild turtles come up to nest on beach patrols, release baby turtles into the sea and so much more!

Childcare

Get ready to experience the beauty of Sri Lanka while helping on this hugely rewarding project. You and other volunteers will play a crucial role in interacting with the children keeping them entertained and happy, while building their confidence and teaching them basic English and life skills. You will offer invaluable assistance to the local staff and provide the care and love the children need.

Teaching

Your help is needed to improve the future of many underprivileged children in the local impoverished communities. Make a difference to the lives of the children by volunteering on this rewarding programme. Your dedication and time will help massively to provide the education the children need in order to grow, develop and become independent. Teach English, play games and have fun! Live life on the beach and enjoy this beautiful country.

Dog sanctuary

Are you a student or qualified vet, or a general dog lover like us? Come and join us in the South coast on the stunning island of Sri Lanka where your help will be really appreciated by everyone! We urgently need volunteers to provide an essential pair of hands to give much needed care and assistance at this unique dog sanctuary. The free-roaming sanctuary provides a safe-haven for sick, disabled and vulnerable strays.

Medical

Gain invaluable experience assisting in a busy hospital in Sri Lanka, where you will get up close clinical exposure. This unique experience will open your eyes to the world of medicine in Sri Lanka and offers you the chance to gain vital international work experience. You will get hands on training, supervised under experienced medical experts and will be fully involved in the day-to-day activities.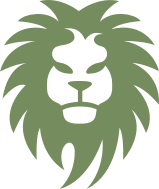 Sri Lanka travel stories
Conserving sea turtles in Sri Lanka
There is no better feeling in the world than watching a hundred or so baby turtle hatchlings scrambling along the shoreline to the sea, the determination and drive to reach the ocean, it never gets old.
Volunteering in Sri Lanka with my partner
Our visit to Sri Lanka on the Sea Turtle program was nothing but incredible (other than a little hot and sweaty). Our 3 weeks was amazing from day one, with a massive warm welcome from everyone.
Teaching and turtles in Sri Lanka
I went to Sri Lanka in January 2019 to volunteer on the sea turtle program, but was also able to help teach English. I had a huge sense of fulfillment from both projects in completely different ways.