It's time to explore and
discover the real
Sri Lanka
A 3-week group experience like no other!
Apply now
Duration
3 Weeks

Accompanied age
12+

Minimum age
16+

Selected start dates between Jan & Sept

From
£550
Duration
3 Weeks

Accompanied age
12+

Minimum age
16+

Selected start dates between Jan & Sept

From
£550
The Sri Lanka experience
Quicklinks
Want to do something life changing with your next holiday? Well here's your chance to explore and discover the real Sri Lanka where you will get to see some amazing scenery, meet friendly locals and volunteer on rewarding projects to help make a difference.
One of our favourite and most popular destinations, Sri Lanka has it all. This truly magnificent and uncrowded country has a wealth of culture, an abundance of golden sandy beaches with crystal clear seas, lush rain forests, 8 Unesco World Heritage Sites, masses of wildlife and plenty more to experience.
The Sri Lanka Experience trip will run on selected start dates throughout the year, including; 4th January 2020, 4th April 2020, 2nd May 2020, 6th June 2020, 4th July 2020, 18th July 2020, 1st August 2020 and 5th September 2020. We are able to add more dates if there is an interested group of at least 5 people.

"Honestly the best experience of my life with the best local staff and volunteers. There is such a good atmosphere around camp and the entire organisation. The volunteering programmes are so rewarding and you learn so much about the country and local community. Travelling across Sri Lanka was a once in a life time experience and I will forever remember this beautiful island."
Over recent years, Sri Lanka has become an up and coming destination and is regular voted as the must-see country to visit. However, Sri Lanka still remains largely undiscovered by mass tourism and still has that untamed feel, so now is the perfect time to visit!
The structured itinerary will allow you to make the most of your trip, taking in the famous and best sights as well as the not so known local treasures.
As we drive around the island, you will come across troublesome monkeys swinging in the trees around you, a herd of cows holding up the traffic and maybe even some wild elephants going for. Stroll up the road! With travelling distances kept short and plenty of sights to see, everyone will enjoy the huge diversity Sri Lanka has to offer without having to spend lots of time in transit.
Our three-week action-packed group adventure will allow you to learn all about Buddhism by visiting the famous Temple of Tooth Temple in Kandy, climb Sigiriya Rock (Lions. Rock), pick tea in 'Little England', swim under mesmerising waterfalls, trek to the World's End, have a go at stick fishing in Mirissa, relax on the beautiful beaches and get up close to some amazing wildlife on safari!
Your time in Sri Lanka will be split between sightseeing, volunteering and relaxing. You will have the opportunity to help make a difference to the local community by teaching English, looking after children in day care centres or to help aid in the conservation of the endangered sea turtles at our hatchery or look after dogs in the nearby sanctuary.
Our volunteering programmes will allow you to immerse yourself into the local culture and make a positive impact in the area. All of our volunteer programmes listed below are located together on the west coast of Sri Lanka where you will get to spend your free time basking in the sun at the stunning beaches, catching a wave in the clear blue sea or chilling at a funky beach bar.
Over the course of two weeks you will have the opportunity to help on some of the below programmes:
Sea Turtles
Childcare
Teaching
Dog Sanctuary (+75)
Medical (+75)
As you get fully involved within the community, the one thing you will never forget is the genuine friendliness shown by everyone. Walking through the village of Akurala, or seeing the children wait for you at the community school with smiling faces – it's an experience like no other.
You will travel by private mini bus in a small group of no more than 20, where you will get to make lasting friendships and memories. Our local coordinator will accompany you throughout your stay, so you can learn all about the local culture and history.
Itinerary
The Sri Lanka Experience trip will run on selected start dates throughout the year, including; 4th January 2020, 4th April 2020, 2nd May 2020, 6th June 2020, 4th July 2020, 18th July 2020, 1st August 2020 and 5th September 2020. We are able to add more dates if there is an interested group of at least 5 people.

Day 1 (Saturday) – Arrival & Hikkaduwa
Your journey begins! Our local coordinator will be waiting for you at Colombo Airport where he will be holding a named sign. You will make the three hour journey down to our volunteer accommodation in Akurala (just 10 minutes away from the famous town of Hikkaduwa).
The first day is for you to settle in to your new surroundings and to meet all of the other volunteers and local team members.
If your plane arrives early enough, then you can spend your afternoon on the famous beaches in Hikakduwa.
Day 2 (Sunday) – Orientation, Temples & Waterfalls
After a delicious breakfast, our local co-ordinator will provide you with an in-depth orientation that will go through everything you need to know for your time in Sri Lanka. This will include health and safety information, accommodation rules and what to expect while volunteering.
Everyone will then head off on our jungle temple walk. You will walk through the small village our accommodation is in, over the train tracks and into the dense jungle where you will learn about the different fruits growing in the area as well as some local traditions. When arriving at the temple, you will get to look around this important Buddhist temple and learn all about the history.
During the afternoon we will make the short drive and then a trek to a hidden waterfall in the middle of the jungle! Surrounded by large trees with monkeys playing above you, you will be able to go for a refreshing swim and get some amazing photos.
The rest of the evening is free for you to enjoy everything the accommodation offers, including the most picturesque sunset over the beach – all yours for the next two weeks!
Days 3–7 (Monday–Friday) – Volunteering
Today is your first day of volunteering and one of our local co-ordinators will accompany you to the project by private car.
Volunteering allows you to truly immerse yourself in the local culture by spending time and helping within the community. With so many rewarding programmes to help on you, this will be the main highlight of your trip!
You will be able to get involved with all of our volunteer programmes for no additional fee! To find out all about what you could be getting up to during this week, please click the links below:
Sea Turtle Conservation
Childcare
Teaching
Medical Experience
Dog Sanctuary
Although each volunteer project is different, on average you will spend around 3-5 hours per day helping. The rest of the day is for you to explore the nearby area, with many volunteers choosing to relax on the pristine beaches in Hikkaduwa – just 10 minutes away.
Days 8–9 (Saturday–Sunday) – Free Days or Travel to the Maldives
The weekend is free for you to do as you wish, whether that be relax in the accommodation, snorkel in the sea opposite the house or to explore deeper into the jungle around you.
Why not use this free time to visit the Maldives! Everyone dreams of visiting the Maldives, but for most it is generally too expensive! Well, here is your chance to live the dream and to explore the beautiful Maldives for a long weekend – Thursday to Sunday! There is nowhere else in the world quite like it, with pristine white beaches, tranquil azure seas and amazing tropical coral reefs.
This 4 day weekend trip costs just £349 and includes return flights, airport transfers in Sri Lanka, speedboat transfers in the Maldives, accommodation and breakfast! You can read all about the long weekend trip here.
Days 10–13 (Monday–Thursday) – Volunteering Continues
You will continue to help on one of our many rewarding volunteering programmes. As time goes on you will become more confident and will get fully involved with all aspects – an amazing experience.
Day 14 (Friday) – Galle Fort, Surfing in Weligama & Mirissa
Today your adventure starts! We'll head off to Galle Fort, which is a UNESCO World Heritage Site. This amazing town is full of cultural history and not only will you get to learn a lot about its past, but you will also get to enjoy the amazing views it offers over the southern coast.
You will spend the morning exploring this exotic old trading port that has ancient mosques, churches, grand mansions and of course the famous lighthouse. Wandering its small lanes, you will pass many stylish cafes and quirky boutiques where you can spend time relaxing and shopping.
After lunch, you can try your hand at surfing! Weligama is a famous surf beachside town that attracts many surfers all year round and is the perfect place to get some professional lessons or to just jump straight onboard. Please note the cost of hire and / or lessons are not included within the price – please allow £5 for board hire and around £20 for lessons.
We will be spending the night in the party town of Mirissa. Lined with many beach bars, you can spend your evening on the beach listening to the waves crash down around your feet!
Day 15 (Saturday) – Whale Watching, Stick Fishing in Mirissa & Baby Elephants
We will need to be up nice and early today to hop aboard the whale watching boat. One of the best places to spot marine wildlife, you may get the opportunity to see many different whale & dolphin species as well turtles and flying fish.
If you are not the best on boats, then you can choose to spend your morning relaxing in Mirissa. With one of the best stretches of coastline on the whole of the island, you can bask in the sun on the golden sandy beaches, catch some waves in the crystal clear Indian Ocean or even try out some water sports!
After hopping off the boat, you can try your hand at stick fishing, the traditional way to fish in Sri Lanka! This is the perfect way to get a memorable photo, especially of you struggling to get to the top of the pole!
After lunch we shall make the journey to Udawala where we will stop at the Elephant Transit Home. This is your chance to see anywhere up to 50 baby orphaned elephants being fed at this amazing facility – the one and only ethical sanctuary on the island!
The elephants are free to roam a large proportion of the national park and human contact is kept to an absolute minimum so they can be released to the wild once they become older.
Day 16 (Sunday) – Safari In Udwala National Park, Train Ride & Ella
One of the highlights of our Sri Lanka Experience is a morning safari in Udwala National Park. Famous for having a herd of around 250 elephants in the world, the national park is one of the most visited in the whole country. There are also many other animals roaming around, including sambars, jackals, wild buffaloes, macaque monkeys and crocodiles. If you're lucky you may even see a rare leopard or sloth bear.
After hopefully seeing lots of animals, you will get the chance to catch up on some sleep as we drive north to Ella.
Time to see a different side of Sri Lanka that is the highest, wildest and seen as the most beautiful part – the southern hill country. As we drive along the winding roads and start to climb the hills we will make several stops to take in the amazing scenery and make sure you keep your eyes peeled for the monkeys!
You cannot visit Sri Lanka and not take a train ride! Whenever you hear about Sri Lanka or see past travellers' videos, there is always mention of an epic train journey! We will hop aboard the train in Ella and travel for around an hour, taking in all of the amazing sights through the hills and jungles.
Be sure to take up residence in one of the doorways to get some amazing photos outside and make sure you hold on tightly!
The rest of the evening will be free for you to explore the touristy town of Ella. There are many restaurants and bars where you can try some more local cuisine or western comforts as well as have a relaxing drink or a group try at karaoke! Ella is also the perfect place to get a massage.
Day 17 (Monday) – Nine Arches Bridge & Little Adams Peak
After breakfast, we'll take a trip to Little Adam's Peak. This relatively easy and pleasant hike takes around 45 minutes to reach the summit and the views from the top are amazing! Enjoy the far reaching views across endless valleys of tea plantations and waterfalls – there is no better way to start the day!
Your day does not end there though. We will head to the famous Nine Arch Bridge and wait for a train to cross. Located in the dense jungle, surrounded by greenery, this spectacular feat of engineering spans 91 metres and provides some amazing pictures!
The rest of your day will be free for you to enjoy Ella one last time.
Day 18 (Tuesday) – The Worlds End, Tea Plantations & Waterfalls
You'll be up early today so not to miss the spectacular views that will be on offer. Arriving at Horton Plains, we will leave the mini bus behind and embark on a 9.5km round trip that will take a leisurely 3 hours, where you will come across amazing views, waterfalls and wildlife. The highlight of the trek is when the plateau comes to a sudden end at Worlds End, a stunning 1,000 metre vertical drop that provides views of the tea-plantation villages in the valley below and an unencumbered view towards the coast.
Afterwards we will continue our journey North, sopping at one of the most famous tea plantations in the world. You will get to go on a guided tour of the factory and also have a cup of tea! You'll be able to purchase some to take back home to share with friends and family as well. As we leave, you will get to pick some of your own tea leaves from the surrounding tea plantations!
On the way to Kandy, we will stop off to swim under some waterfalls to cool down and relax – so don't forget your swimming costume!
Day 19 (Wednesday) – Temple of the Tooth, Bahirawakanda Temple & Local Dance Show
You will wake up in the World Heritage City of Kandy that has many iconic sites and a rich cultural history. We will get to visit the Temple of the Scared Tooth which houses the most important Buddhist relic in the world – a tooth of the Buddha. On entering the temple, you will be awed by the elaborate carvings and intricate decorations, a complete contrast to the exterior. After leaving your lotus blossom as an offering we will move on.
As you walk around Kandy lake be sure to feed the thousands of fishes that follow you and to keep an eye out for the many bats sleeping in the trees!
Built into the top of a mountain and rising up above Kandy, is the Bahirawakanda Temple, a massive statue of Lord Buddha. When you reach the top, you will be greeted with remarkable views of Kandy Town and the mountain range that surrounds it.
That evening we will head off to see the well renowned Kandyan dancing and drumming show – one of Sri Lanka's iconic performing arts. Dressed in elaborate and traditional costumes, dancers will twirl, stamp and gyrate to a pulsating accompaniment of mass drumming.
Day 20 (Thursday) – Sigiriya Lions Rock & Dambulla Caves
We will spend the morning by visiting the Sigiriya Rock Fortress, also known as Mount Of Remembrance. We will get to climb and explore the wonders of this former cultural capital that is built on top of a 180 metre high granite rock known as 'Lions Rock'. On a small plateau about halfway up, you will come across the gateway which is in the form of an enormous lion which leads up to ancient graffiti and elaborate water gardens.
After enjoying the panoramic views of Lions Rock, we will head North to Dambulla Caves – another World Heritage Site. This 2000 year old operating temple has five separate caves that contain around 150 stunning Buddha statues and paintings.
You will get to enjoy more superb views and on a clear day you will be able to see Lions Rock, some 20km awaiy.
Day 21 (Friday) – Anuradhapura & Colombo
It's time to explore the sacred city of Anuradhapura and the temples within – one of the most important cities of its age. The sheer scale and vast history of the city is overwhelming and you'll get a real fee of what life would have been like during the early developments of Sri Lanka.
We will then make our last journey down to the capital of Sri Lanka, Colombo. The rest of the day will be for you to relax on the beaches or head into town to explore what the city has to offer.
Day 22 (Saturday) – Last Day
Unfortunately, your amazing journey has come to an end. Our local team will drop everyone off at the airport at 10am so you catch your plane home or continue your journey elsewhere. If you're flight is not until the evening, then you are more than welcome to stay and enjoy the beaches and catch a short taxi ride to the airport later – at your own expense.
If you would like to extend your stay and help volunteer for a further week or two then we can certainly arrange this for you.
Experience Fees
More details
Experience Fees
All of the below prices exclude the £149 registration fee. The total price payable is the below price + £149, as will be confirmed in the application process. To find out exactly what's included as part of fees, please click the What's Included box on the programme page.
Accommodation & meals
More details
Accommodation & meals
We cannot think of anywhere better to stay when volunteering in Sri Lanka! Our volunteer accommodation is just a stones throw away (10 second walk) from a quiet golden sand beach that is lined with palm trees – paradise!
It's the perfect place to come and relax each evening and witness some incredible sunsets. Not only this, but you can snorkel in the crystal clear waters that has an abundance of colourful fish swimming around the coral reef and you may even see a sea turtle swim by!
For all wildlife lovers, there are regular sightings of sea turtles coming ashore to lay their eggs just metres away from the accommodation! Our local team will happily come on walks late into the evening or wake you up in the night so you can witness this magnificent experience.
Our spacious and comfortable volunteer accommodation is set on a large plot of land where you will be staying in one of our purpose built houses. Surrounded by the jungle on one side and the beach on the other, you have the best of both worlds! You can sit back and relax outside under the sun while drinking from a King Coconut that grow on the many palm trees around the accommodation or top up your tan over at the beach.
Everyone comes together to eat their delicious meals outside under a traditional shelter where you can all share stories and you'll even be able to hear the waves crashing down. This is also the perfect place for impromptu parties and BBQ's where you can socialise into the night looking up at the dark starry sky.
You will be sharing a room with up to 5 other volunteers in comfy bunk beds (all bedding and mosquito nets are provided). All rooms have the added luxury of air-conditioning and modern en-suite bathrooms. If you're lucky you could be staying in one of the bedrooms that have a small balcony where you can look far into the jungle and you can even see the sea!
Wi-Fi is available throughout the accommodation although this can be intermittent. Our local team are more than happy to provide laundry services at a small charge.
The backpacker town of Hikkaduwa is just a 5-minute tuk tuk ride away where you can visit many restaurants and bars that back right onto the beach. A favourite town amongst most volunteers, there are many supermarkets, quirky shops and water activities on offer – including surfing.
The accommodation is also conveniently located close to the historic town of Galle and famous beaches including Mirissa, Unawatuna and Ambalangoda. There are also great bus and train links that allow you to easily explore the rest of the country.
Meals
This is your chance to live life like a local and try some mouth-watering local cuisine! Freshly prepared and cooked each day, you will get to try many traditional Sri Lankan dishes as well as some western home comforts.
All meals are provided at our volunteer accommodation and are included within the programme fee. All volunteers come together each meal time to sit outside, socialise and eat – the perfect time to share stories.
Here is an example of some of the meals you can expect:
Breakfast – Toast, omelette, string hoppers, fresh fruits, tea, milk
Lunch – Rice, vegetables, chicken, fish, dhal, curry, poppadoms
Dinner – Noodles, rice, pasta, hoppers, vegetables, curry
We are able to cater for several dietary requirements, including vegetarian, vegan and gluten free. Please state any requirements when applying.
What's included
More details
What's included
The fees you pay go towards the structure and support put in place in order to provide you with an organised and safe environment in which to volunteer. The programme fee goes directly to our local team in Sri Lanka and is used towards the following:
- 24-hour airport pickup
- Accommodation
- Three meals per day
- Entrance fees
- Private transport around Sri Lanka
- In-country orientation
- 24-hour in-country support
The registration fee that you pay to confirm your place on the volunteer programme is retained by our team in the United Kingdom. This fee is used towards the following:
- 24-hour UK based emergency support
- Unlimited telephone and email support
- A comprehensive volunteer handbook
- Assistance with all aspects of your trip
- 100% financial protection
- Regular programme inspections
- Certificate of completion
What's not included
There are still some parts of your trip that will need to be funded by yourself, these include:
- Flights to Colombo (£400- £700)
- Travel insurance (£18 per week)
- Visa (£25 - £110)
- Criminal background check (£25)
- Spending money (estimated at £50 - £100 per week)
Frequently asked questions
More details
Frequently asked questions
The Programme
When are the start dates?
The Sri Lanka Experience will currently start on the following dates:
7th September 2019
4th January 2020
4th April 2020
2nd May 2020
6th June 2020
4th July 2020
18th July 2020
1st August 2020
5th September 2020
If you are interested in this amazing experience but cannot start on any of the above dates, please contact us.
What are the requirements to join?
We welcome all volunteers from any background, religion and nationality, as long as you have no criminal convictions and are able to supply a clean criminal background check. In order to join the programme you need to be at least 16 years old on the programme start date.

Individuals need to have a good level / understanding of English but it does not need to be your first language. As some programmes can be quite strenuous, we recommend that you should be physically fit.
What date should I arrive and leave?
You should arrive at Bandaranaike International Airport in Colombo (CMB) on your selected Saturday start date. You will be met by one of our local team members or an appointed driver who will be holding a named sign and who will then take you straight to the volunteer accommodation.
The programme ends on the Saturday of your final week and you will be dropped off at the airport at 10am.
Are there any age restrictions for solo travellers?" style="square_outline"]The only age restriction in place is that you have to be at least 16 years old before your programme start date. Anyone over this age is welcome. Generally the average age range for our programmes is 18 - 25, although this is by no means definitive and we regularly have volunteers of all ages.
What is the minimum age for travelling with my family?
If you are travelling with family and at least one member is aged 18 years old or over, then we welcome anyone from 12 years and up.
When should I apply for the programme?
You can apply for this programme at anytime, however we advise that you apply as soon as possible to have the best chances of securing your placement on your selected dates. Some of our programmes have limited capacity and spaces can get filled up quickly.
It is possible to change your start dates once you have been accepted, however this is subject to availability and can attract a small administration fee.
What will my itinerary be?
Please see the main description for a full itinerary.
How will I be transported around Sri Lanka?
During your time with us, you will be transported in a private mini bus. When volunteering, you may take a tuk tuk or private car to the project site.
What kind of accommodation will I be staying in when travelling?
During the travelling part of the experience, you will be staying in 3 / 4 star guesthouses and hotels. All are very comfortable, clean and perfect for getting a good nights rest. If you would like to know some of the guesthouses we use, please contact us.
Is there Internet and phone signal?
There is Wi-Fi within the volunteer accommodation and at most guesthouses that you will be staying at. If you are wanting to call home or use the internet while out and about, we recommend that you bring an unlocked phone and purchase a local sim card - our local team can assist. Alternatively, you can buy a cheap phone while in Sri Lanka for under £15.
What is Akurala like?
Our volunteer accommodation is conveniently located between Hikkaduwa and Ambalangoda. With the palm tree lined beaches just a 20 second walk across the road, you can spend your evenings relaxing and watching the sunset. Most amenities are a short drive away and are easily accessible by tuk tuk - costing just a few pounds.
Hikkaduwa is a 10-minute drive south and has a string of mellow beach bars and restaurants, good diving and surf schools as well as many activities and excursions. You will spend most of your free time here on the beaches and at the funky bars, leaving the weekends to head further afield!
Ambalangoda is just 6 kilometres in the other direction and is normally overshadowed by Hikkaduwa. Famous for its production of devil masks and dances, there are many random things to see and do. The town has a rich Buddhist history and has the longest sleeping Buddha statue measuring 35 metres.
All amenities are nearby, including ATMs, hospitals, restaurants (serving local and western food), as well as good transport links to the rest of Sri Lanka – including a bus and train station.
The Mighty Roar Local Team in Sri Lanka
Our programmes in Sri Lanka are run by our dedicated local team, who are committed to ensuring you have the best time ever. Charith and other team members provide the structure for your stay, including the accommodation, meals, airport pickup, in-country orientation and of course support.
They are sure to become your good friends and you will not meet nicer people that are willing to do everything in their power to make your stay the most memorable.
Will I get an in-country orientation?
Yes. Your orientation will go through everything you need to know for your time in Sri Lanka. You will be shown around Hikkaduwa, where the shops, ATM and taxi rank will all be pointed out to you. If you need to, our local team can assist with any currency exchange and help you pickup anything you may need.
We will also show you the main points of interest, such as western restaurants, the stunning beach, bars and other attractions.
Our local coordinator will go through all of the important health and safety information that you should follow during your time in Sri Lanka. You'll learn about the Sri Lankan way of life and the cultural differences.
What is the weather like in Sri Lanka?
Sri Lanka has a rather complicated climate due to the fact that the island is affected by two separate monsoons. This does mean however, that there is good weather somewhere on the island at most times of the year.
As Sri Lanka is positioned close to the Equator, it does mean there is a fairly consistent temperature all year round. Coastal and lowland areas enjoy average daytime temperatures of around 26-30°C, which often rises well into the 30°C's during the hottest part of the day.
Humidity is high everywhere, rising to a sweltering 90% at times in the southwest, and averaging 60 to 80% across the rest of the island.
If you have checked the weather report on your phone then no doubt it will say rain or thunderstorms all week. This simply is not the case. Even during the wettest months, rain will come in short bursts, so although there may be a lot of rainfall in a day, it does not mean it rains for a long time.
Can I volunteer if I live outside of the UK?" style="square_outline"]Yes of course. We welcome volunteers from around the world, no matter how far away from the programmes you are. The majority of volunteers that we host, come from the UK, US, Germany, Canada and Australia.
Can I go with my friend / partner?
We have many volunteers that travel with their friends, family members or with their partner. If required, we can ensure that you are based on the same project and stay within the same accommodation. On request, we can normally organise a private room too.
Is it safe to travel to Sri Lanka?
We regularly visit and participate in each and every one of the programmes we offer in Sri Lanka to rigorously check all aspects of the project and accommodation are safe and that all procedures are being followed. These include but are not limited to checking the living conditions within the volunteer accommodations, checking the neighbourhoods you'll be staying in, tasting the food you'll be eating and going on any weekend trips recommended by us or our local team.
We monitor the stability of all of our volunteer destinations on a daily basis and have constant contact with our overseas teams to ensure that our volunteers are safe.
All volunteers will receive a comprehensive volunteer handbook when you choose to join us on one of our programmes. This detailed document addresses a large range of issues such as health, safety, visas, as well as going into details about local cultures and traditions.
When you arrive in-country, you will be given a safety briefing during your orientation that will cover things like emergency procedures, how to use local transport and any cultural differences.
Our in-country team are on hand to help with any issues or to answer any questions and please do not forget that our UK office is available 24/7 in case of any rare emergencies.
While we can never guarantee your volunteer experience will be 100% trouble free, we have taken all of the necessary precautions to minimise all risks and to ensure the programme is as safe as possible.
Before You Depart
When do I pay? Can I pay in instalments?
To confirm and guarantee your placement on one of our programmes, you need to pay the registration fee of £149 within 7 days of receiving confirmation that your application was successful. The remaining balance is then due no less than 60 days prior to your programme start date.
Payments can be done all at once or be spread out over several months and can be paid via BACS (bank transfer). We do accept additional payment methods, such as debit and credit cards, although there may be additional fees.
Do I need any vaccinations and / or malaria tablets?
As we are not trained medical experts we cannot tell you exactly what vaccinations or other medication you may need for your trip. You will need to consult with your local doctors or travel clinic.
You can also find additional information on the NHS Fit For Travel website.
How do I arrange my flights?
All flights need to be booked by you, although we can point you in the right direction on where you may be able to find the best prices.
Before booking any flights, we strongly recommend that you wait to have confirmation that your application has been successful.
Do you offer travel insurance?
Travel insurance is a compulsory part of your volunteering trip, that's why we have teamed up with Endsleigh to create an affordable and comprehensive travel insurance policy. It is suitable for all of the programmes we offer and can be taken out at any time. You can read more about our insurance here.
If you decide to purchase your travel insurance from an alternative provider, please ensure it covers you for everything you will be doing. Adequate travel insurance must be in place no less than 60 days before your programme start date. Without proof of this insurance, we will not be able to accept you onto the programme.
When will I receive my volunteer handbook?
You will receive a welcome email from us as soon as you have paid the registration fee and your placement has been confirmed. The welcome email will include the volunteer handbook that provides a wealth of information that will help you better understand all aspects of your upcoming trip as well as details about our insurance policy.
Please note, that all material is sent via email and hard copies cannot be sent.
On Your Trip
Can I arrange a private room?
The majority of our accommodation only offers shared rooms that are usually same-sex. However, if you would prefer a private room please let us know and we will at least try for you.
Can you cater for my dietary requirements?
We will try our best to cater for any dietary requirements. When you submit your application please include any required details within the dietary section and we will liaise with our local coordinators.
Are there any public holidays that would affect the project?
Although we try to be as clear as possible of all holidays that affect project availability, due to the nature of some countries, holidays can often be sporadic or prone to change.
If such a holiday falls when you are on your placement, this is generally a good time to experience unique festivities where you can join in with the locals.
What is the dress code at the projects?
We ask that all volunteers take the approach of a smart and responsible image during your time in the communities and on projects. It is best to also take some older clothes that you don't mind getting dirty.
Generally, it is best to avoid tight and very short clothing and anything that may have offensive slogans on it. It's recommended that you take some nicer clothes for weekends or any free time you may have.
We do not wish to impose strict regulations, however we do ask that you respect the local culture and do your best to adhere to the clothing guidelines within the volunteer handbook.
How much spending money will I need?
some travelling, you should find that £50 - £100 per week is sufficient. However, this can vary greatly depending on the amount of activities or trips you do and if you are eating out during the week.
Will I be able to travel whilst on the programme?
There should be plenty of time to travel while on your placement and we actively encourage that you do! The local coordinators will be able to give you lots of travel tips and provide any help needed for your independent adventure.
Your volunteering opportunities in Sri Lanka
Sea turtles

Help to protect and conserve endangered sea turtles by volunteering at our sea turtle hatchery. We are proud to be the first and only 100% ethical programme in the whole of Sri Lanka where you will get involved with all aspects of true conservation. See wild turtles come up to nest on beach patrols, release baby turtles into the sea and so much more!

Childcare

Get ready to experience the beauty of Sri Lanka while helping on this hugely rewarding project. You and other volunteers will play a crucial role in interacting with the children keeping them entertained and happy, while building their confidence and teaching them basic English and life skills. You will offer invaluable assistance to the local staff and provide the care and love the children need.

Teaching

Your help is needed to improve the future of many underprivileged children in the local impoverished communities. Make a difference to the lives of the children by volunteering on this rewarding programme. Your dedication and time will help massively to provide the education the children need in order to grow, develop and become independent. Teach English, play games and have fun! Live life on the beach and enjoy this beautiful country.

Dog sanctuary

Are you a student or qualified vet, or a general dog lover like us? Come and join us in the South coast on the stunning island of Sri Lanka where your help will be really appreciated by everyone! We urgently need volunteers to provide an essential pair of hands to give much needed care and assistance at this unique dog sanctuary. The free-roaming sanctuary provides a safe-haven for sick, disabled and vulnerable strays.

Medical

Gain invaluable experience assisting in a busy hospital in Sri Lanka, where you will get up close clinical exposure. This unique experience will open your eyes to the world of medicine in Sri Lanka and offers you the chance to gain vital international work experience. You will get hands on training, supervised under experienced medical experts and will be fully involved in the day-to-day activities.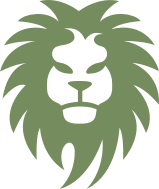 Sri Lanka travel stories
Conserving sea turtles in Sri Lanka
There is no better feeling in the world than watching a hundred or so baby turtle hatchlings scrambling along the shoreline to the sea, the determination and drive to reach the ocean, it never gets old.
Volunteering in Sri Lanka with my partner
Our visit to Sri Lanka on the Sea Turtle program was nothing but incredible (other than a little hot and sweaty). Our 3 weeks was amazing from day one, with a massive warm welcome from everyone.
Teaching and turtles in Sri Lanka
I went to Sri Lanka in January 2019 to volunteer on the sea turtle program, but was also able to help teach English. I had a huge sense of fulfillment from both projects in completely different ways.