Gain medical experience in
a busy government
hospital
Shadow local professionals across multiple departments
Apply now
Duration
1-12 Weeks

Minimum age
17+

Start dates
1st & 3rd Saturday

From
£190
Duration
1-12 Weeks

Minimum age
17+

Start dates
1st & 3rd Saturday

From
£190
Sri Lanka medical volunteers
Quicklinks
Gain invaluable experience by assisting within a busy government hospital located on the shores on the South West coast in Sri Lanka. You will get up close clinical exposure and learn all about the health care in this developing country.
From observing and following the local staff, you will gain in-depth knowledge and understanding of the problems faced. You will get to witness a variety of cases and observe different medical practices that offer a fantastic contrast to what you find in your local hospital at home – such as dengue fever and rabies to name but a few.
Whether you are taking your elective placement in Sri Lanka or are just wanting to gain some medical experience, this is a unique chance to experience a brand-new health care system while exploring everything this amazing island has to offer.
Overview
Who is it for?
Medical students and volunteers with no experience
Departments avaialble
Out patient, emergency treatment room, general medicine, obstetrics, gynaecology, antenatal, postnatal, labour room and paediatrics.
Elective placements
Medical, midwifery, nursing, physiotherapy and pharmacy
During your time in Sri Lanka, you will discover new perspectives and cultural attitudes towards medicine, learn how to collaborate with people from a different culture and develop a range of new skills. These skills can then be added to your CV and can be applied during your professional career.

You will spend most of your time volunteering within Balapitiya Base Hospital, just a short 15-minute drive from the volunteer accommodation. This government funded hospital is the leading and largest base hospital in the whole of the Southern Province and provides services to over one third of the population living in the Galle district (220,000+).
The large hospital currently has over 500 stations, with 20 doctors, 5 surgeons and over 190 nurses. During an average month in 2017, the hospital had over 4100 inpatients, just under 14,000 outpatients, carried out 852 surgeries and successfully delivered over 215 babies.
You will have the opportunity to be placed in many different departments so that you can receive a broad view of the hospital. You can also request to dedicate your time and be placed in just one or two departments for a more tailored experience. We can place participants in the following:
Out Patient, Emergency Treatment Room, General Medicine, Obstetrics, Gynaecology, Antenatal, Postnatal, Labour Room and Paediatrics.
You will also have the opportunity to spend some time within a small private hospital located in the nearby fishing town of Ambalangoda. Although the hospital is much smaller and only contains an Outpatient department, you will get much more one to one interaction with the doctor on duty.
Here you will be able to see the more common everyday problems people face and learn what practices are used to help cure them.
All volunteers will get the exciting chance to learn more about the traditional Ayurvedic medicine (also called Ayurveda) by spending one day at the special local clinic. Ayurvedic medicine is one of the world's oldest medical systems (dating back over 3000 years) and promotes the use of herbal compounds, special diets and other unique health practices.
During your time here, you will get to observe how patients are treated, learn all about it's history, what it's role is within the healthcare system in Sri Lanka and have the chance to ask any questions to the specialist.
You will gain hands on training, supervised under experienced English-speaking medical experts. Vastly increase your own knowledge, but being fully involved in the day-to-day activities of the hospital, observing the doctors and nurses and helping out in simple but practical ways.
Your varied role and the ever-changing scenarios that come with a busy hospital will mean no two days are the same. Dependent on your requirements, you will generally be volunteering from Monday to Friday between 9am to 2pm - but you can of course increase this if required.
Although your role at the government hospital is largely observational, the majority of students are assigned basic hands-on tasks such as taking blood pressures and blood sugars, taking temperatures and more. Please note we cannot guarantee your level of involvement and this will be at the sole discretion of your supervisor in-country.
Our Sri Lanka medical experience is the perfect programme for university students who are currently studying anything medical related or recent school leavers. Whether you are just looking for experience to enhance your C.V and career or are looking to organise an elective placement overseas, this programme is ideal for you. Our UK and local teams are able to complete any paperwork required by your university or other scheme.
Please note, anyone who is not currently studying a relevant medical subject at university, you will only be allowed to volunteer at the private hospital. This will apply to all organisations and is imposed by the Ministry of Health in Sri Lanka.
Located along the west coast of Sri Lanka that is famed for its beautiful beaches, this unique programme will allow you to enjoy the ultimate slice of Sri Lankan paradise.
You will be staying just a stones throw away from palm tree lined beaches that have crystal clear waters from the Indian Ocean. You will get to explore Sri Lanka's rich cultural heritage, discover their stunning coastlines and live within the local community where everyone is so friendly.
This unique experience will open your eyes to the world of medicine in Sri Lanka and will provide you with vital international work experience that will set you apart from others.
Further Information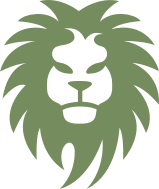 Sri Lanka travel stories
Conserving sea turtles in Sri Lanka
There is no better feeling in the world than watching a hundred or so baby turtle hatchlings scrambling along the shoreline to the sea, the determination and drive to reach the ocean, it never gets old.
Volunteering in Sri Lanka with my partner
Our visit to Sri Lanka on the Sea Turtle program was nothing but incredible (other than a little hot and sweaty). Our 3 weeks was amazing from day one, with a massive warm welcome from everyone.
Teaching and turtles in Sri Lanka
I went to Sri Lanka in January 2019 to volunteer on the sea turtle program, but was also able to help teach English. I had a huge sense of fulfillment from both projects in completely different ways.