An action packed group
adventure in
Bali
This tropical oasis has so much to offer
Apply now
Duration
3 / 4 Weeks

Accompanied age
12+

Minimum age
16+

Selected start dates between April & August

From
£750
Duration
3 / 4 Weeks

Accompanied age
12+

Minimum age
16+

Selected start dates between April & August

From
£750
The Bali experience
Quicklinks
Join us as we go and explore Bali, an island of soft white sands, crystal clear waters, lush green jungles and thousands of ancient temples! Our action packed three / four week group adventure offers up the perfect blend of the must sees, as well as heading off the beaten path and discovering some hidden local treasures.
This tropical oasis has so much to offer and boasts beaches that most people only dream about! The clear turquoise waters are a paradise for snorkelers and divers, offering some of the worlds most beautiful coral reefs, packed with marine life!
The Bali Experience trip will run on selected start dates throughout the year, including; 4th April 2020, 6th June 2020, 4th July 2020, 18th July 2020 and 1st August 2020. We are able to add more dates if there is an interested group of at least 5 people.
"I could not recommend the Bali Experience trip enough! Every day offers something different, with amazing beaches, waterfalls and activities planned and with very little driving between each stop. Not only this, the other volunteers and Dewa made the trip even more special."
As we travel around Bali, we will stop at temples, spot monkeys in the jungle, swim through epic waterfalls, watch the sunrise over volcanic peaks, snorkel with sea turtles, swing out into the rice terraces, learn to surf and much much more!
We will also check out some of the surrounding islands. We will spend a long weekend in the famous Gili Islands, that are often referred to as paradise. Surrounded by crystal clear waters, abundant with coral reefs and spectacular marine life, the tranquil white sandy beaches await your arrival, giving you time to relax and soak up the sunshine. Gili Trawagan's is known for it's vibrant nightlife, giving you every chance to chill out and party or visit the tropical beach cinema.
If you're looking for an extended adventure, then the optional 1-week tour at the end of The Bali Experience around the Nusa Islands is a must! Often missed by other tours around Bali, Nusa Penida and Nusa Lembongan offer so much. Complete with a full 3-day tour around all of the major attractions and best natural sights and 3 days for you to relax and unwind with the most picturesque backdrop! Full details can be found under the itinerary pop up.
The one true way to really experience Bali, is to become immersed within the local community by volunteering. You'll make a big difference and get a true insight into the Balinese way of life by volunteering on our worthwhile projects.
Our volunteer programmes run throughout the year, so you will be helping alongside many other volunteers – a great way to meet many new people.
Over the course of two weeks, you will have the opportunity to join one of the below programmes:
Childcare
Teaching
Marine Conservation (+£120)
Our volunteering accommodation is well off the normal tourist path, a great way to see a totally different side to the island that most don't! You will be living right on the beach within a small fishing village located on the north coast. Every day you will wake up to the palm trees swinging and the waves crashing down, with the opportunity to go snorkelling before breakfast – where else offers that!
The structured itinerary has been created based on many previous volunteers' experiences and our local team's extensive knowledge, providing you with something new and exciting every day.
With travelling distances so short and plenty of things to do and see, your time in Bali will be spent enjoying this beautiful island, without having to spend lots of time in transit. That's not to say that travelling around in our bus is not an experience in itself, with lots of stories being shared and maybe one or two singalongs on the way!
You will travel by private mini bus in a small group of no more than 15, where you will get to make lasting friendships and memories. Our local coordinator will accompany you throughout your stay, so you can learn all about the local culture and history. As we travel around Bali, you will make so many new friends and create unforgettable memories that you will talk about for many years to come!
Itinerary
The Bali Experience trip will run on selected start dates between April and August, including; 4th April 2020, 6th June 2020, 4th July 2020, 18th July 2020 and 1st August 2020. We are able to add additional dates if there is interest from at least 5 people.
Day 1 (Saturday) – Arrive into Bali & Ubud
Your journey around Bali starts here! Our local co-ordinator will be waiting for you holding a sign with your name on it and will drive you to the guesthouse in Ubud – around a 90-minute drive.
Depending on what time you land, the rest of the afternoon / evening will be free for you to adjust to the new hotter climate, meet everyone else and explore the nearby touristy area of Ubud.
Day 2 (Sunday) – Orientation & Ubud
After a good night's rest and a delicious breakfast, you will be given your orientation around 10am. During this induction, you will be told all of the do's and don'ts while in Bali, dress code, personal conduct, health and safety and more.
Everyone will head to lunch together and then the rest of the afternoon is free time. This is your chance to head around the markets in search of a bargain, explore the local arts and crafts shops and relax at one of the many chic restaurants.
Day 3 (Monday) – Tianyar & Volunteering
After breakfast, our local team will pick you up from the guesthouse and take you north to the volunteering project location – just under a 2-hour drive.
Upon arriving, you will be shown to your rooms and given the chance to settle in. Shortly afterwards, you will receive a smaller orientation that goes into detail about the volunteer programmes, the accommodation and the local area.
The rest of the day is for you to enjoy everything the accommodation has to offer and to check out the beach!
Days 4-6 (Tuesday-Thursday) – Volunteering
Today is your first day of volunteering and one of our local co-ordinators will accompany you to the project site. You will be introduced to the other local staff members and shown around the project.
Depending on which programme you have chosen to take part on will dictate your working hours per day. Generally, childcare runs from 8:30am until 11:30am, teaching from 2:30pm to 5:00pm and the marine programme is split into two shifts per day.
All of our volunteering programmes are located in the same area and everyone will stay within the same accommodation. You can choose to volunteer on a number of projects, including:
Childcare
Teaching
Marine Conservation (+£120)
You will be living right on the beach, where during your free time you can relax, go snorkelling or even hire a local fisherman and his boat to head off in search of dolphins. The nearby town has several restaurants and shops, with many volunteers heading to karaoke every Wednesday.
Days 7-9 (Friday-Sunday) – Gili Islands
It's time to head to the paradise islands of Gili for a long weekend. Surrounded by crystal clear waters, abundant with coral reefs and spectacular marine life, Gili T is just one hour by speedboat from Bali. Tranquil white sandy beaches await your arrival, giving you time to relax and soak up the sunshine.
The tiny island of Gili Trawagan is renowned for being untouched by modern distractions. With no cars or motorbikes on the island, it can be walked in its entirety in around 2 hours. But if you don't fancy walking, why not rent a bike or call for a local horse and cart.
However, superb natural beauty isn't all the island has to offer; chic accommodation and a variety of restaurants with fresh foods are poised to take your fancy. Then as darkness falls, Gili Trawagan's vibrant nightlife comes alive, giving you every chance to chill out and party or visit the tropical beach cinema.
Meals – Only breakfast is provided during your time here.
Days 10-13 (Monday-Thursday) – Volunteering continues
For the next four days you will carry on with your volunteering placement, working to make a difference to the local marine life and communities who truly value your help.
Day 14 (Friday) – Mount Batur & Toyo Davasya Hot Springs
It's a very early start today, as we head off to explore everything Bali has to offer! Our local team will hand you over to the much-loved Dewa, who will accompany you around the tour and ensure everyone has the best time ever.
Leaving the volunteer accommodation around 2am, we will set off on the short drive to the base of Mount Batur before beginning our ascent to the peak – sitting at just over 5,500 feet above sea level.
This sacred mountain draws tourists from all over the island for it's breath-taking views over Lake Batur. We will make the top just after 6am and arrive at 'Sunrise Point' to hopefully take in a very impressive sunrise with far reaching views over the lush green landscapes below. After a short walk around the crater we will begin our descent back down the mountain.
Afterwards we will head directly to Toya Debasya Hot Springs for some well-deserved rest and relaxation. You can take a dip and relax in one of the four natural hot spring pools.
Although you won't want to leave, we will travel back to the northern coast and the popular coastal town of Lovina.
Day 15 (Saturday) – Sunrise, Dolphins & Sea Turtle Release
I'm afraid it's another early start today, but believe me it's worth it! Everyone will hop aboard a traditional fishermen's boat at 5am to head out to sea in search of dolphins. Sailing across the sea from Lovina Beach in a traditional boat as the sunrises on the horizon is simply breath-taking. Then add to that witnessing dolphins in the wild, and well, you have just about one of the most amazing things you could see.
The beautiful panoramic ocean view with dolphins jumping and swimming around you definitely requires the camera!
Then it's back to the shore at 8am for your breakfast and for some free time to relax on the golden sands at Lovina.
As the sun starts to set, everyone will gather on the beach to create an unforgettable memory of releasing baby sea turtles into the ocean!
Day 16 (Sunday) – GitGit Waterfalls, Ulun Danau Temple & Ubud
Checking out of Lovina, it's time to head in-land and our first stop is the popular GitGit Waterfalls. After a relatively easy trek, you will cross the wooden boardwalk over a small gorge and take in this majestic natural wonder. Feel free to take a dip and cool down.
The next stop is, Ulun Danu Beratan Temple. A famous picturesque landmark and a significant temple complex located on the western side of the Beratan Lake in Bedugul. The word 'scenic' is not enough to describe this beautiful place, where the smooth reflective surface of the lake creates a unique floating impression of the temple itself, while the mountain range of the Bedugul region provides an incredible backdrop.
After another busy day, we will check into the same guesthouse as when we first arrived in Ubud.
Day 17 (Monday) – Monkey Forest & Free Time in Ubud
After breakfast we will make the very short journey to the Sacred Monkey Forest. Home to a hoard of grey macaques, here you will walk through the cool paved pathways to watch playful monkeys in their natural habitat, swinging through canopies or feeding on bananas. It may be best to not take anything to valuable, as they do like to interact with people – especially volunteers!
The rest of the day will be free for you to relax in Ubud and to check out anything you missed from the start of your trip.
Day 18 (Tuesday) – Tegalalang Rice Terrace, Coffee Plantation & Tegenungan Waterfalls
After a nice lay in, we will head to Tegalalang Rice Terrace. Just north of Ubud, the rice terrace is set on cliffs, with stunning views and a little trekking down to be done if you fancy the walk. At a small additional cost, you can swing out into the sky on one of the several attractions there! We will also make a quick stop at Merta Harum Coffee Plantation to learn all about how this rare and expensive coffee is produced and even try some for yourself.
After lunch we will travel to Tegenungan Waterfall, a cascading centrepiece of an impressively green valley. Framing the falls is dense foliage, and if you like you can go down to the vast pebbly base and enjoy a dip in the plunge pool. The water volume is impressive at almost any time of year, but normally at its strongest during the wet season (October to April).
Day 19 (Wednesday) – Tanah Lot Temple & Kuta
Checking out of our Ubud accommodation, we will spend the morning visiting the Tanah Lot Temple. This amazing temple in the middle of the sea has an ancient Hindu shrine at the top, constantly surrounded by crashing waves which hide the path to the temple during high tide.
We will then head to the southern coast and probably Bali's most popular and famous town of Kuta. This tourist paradise boasts long stretches of golden white sand, many bars and restaurants and is the perfect place to relax, party and take in the sunset. The rest of the day is free for you to do as you please.
Day 20 (Thursday) – Surfing, Uluwatu Temple & Kecak Dance Show
First thing this morning, we will head to the beach to learn how to surf! You will be given a full lesson about all of the basics and shown the ropes, to then head out to catch some waves and to impress everyone! After lunch we will travel to the Uluwatu Temple, a Hindu temple located on a 70 foot-tall cliff front, offering stunning views.
It's also here, where you will get to enjoy a traditional Kecak Dance Show. This traditional dance involves the dances expressing stories of dance-drama through bodily gestures.
Day 21 (Friday) – Kuta
Today is for you! There are no plans for the whole day, so you are free to do as you wish. If you want to continue practicing your newly gained surfing skills by renting a surfboard, top up your tan on the beach before you head home or wish to explore the nearby area then go for it! Don't forget that Dewa is always around to help arrange anything needed.
Day 22 (Saturday) – Time to head home OR travel to Nusa Lembongan
If you have decided to do the 3-week tour, then I'm afraid it's time for you to head home. You will be dropped off at the airport at 10am, or if you wish you can choose to stay in Kuta and make your own way back to the airport at a more convenient time.
For everyone that has chosen to do the optional 1-week tour around the amazing Nusa islands, let's go! We will head to the nearby harbour of Sanur, where we will hop aboard another speedboat and make the quick crossing to Nusa Lembongan. The afternoon and evening will be free for you to explore this small island and to wander the amazing beaches!
Day 23 (Sunday) - Devil's Tear, Panorama Point, Mangrove Tour, Dream Beach & Yellow Bridge
After breakfast we will get set for a busy full day tour of the island! Our first stop will be a visit to Devil's Tear, one of the main highlights of the day! Watching the outcrop suck the water in before it explodes out with a boom, creating the tears of the devil - an amazing natural wonder!
On our way to the mangrove tour, we will make a quick stop to take photos and to admire the far-reaching views at Panorama Point. It's then time to explore the winding rivers of the mangrove forest. This experience is like nothing else, with the backdrop similar to that of the Amazon rainforest!
You'll have the chance to cross the famous yellow bridge (also known as 'The Bridge of Love') that connects Nusa Lembongan and Nusa Ceningan. We shall end the day by watching the sunset at Dream Beach sharing your memories so far!
Day 24 (Monday) - Free time in Nusa Lembongan
There are no plans for today. This is your chance to continue exploring this small island, maybe heading back to one of your favourites places from yesterday! You can spend the day on the beach, dive into the sea and snorkel or just simply relax at the swimming pool at the hotel.
Meals - no meals are included today.
Day 25 (Tuesday) - Nusa Penida
After breakfast we will make the very short journey to Nusa Penida, the largest of the three islands. We shall check into the hotel and the rest of the day is free for you to relax. We recommend taking time to reflect on your journey so far around the swimming pool or going for a splash in the sea!
Meals - no meals are included today.

Day 26 (Wednesday) - Kelingking Beach, Broken Beach, Angels Billabong Beach, Crystal Bay
It's time to explore Nusa Penida! We will start the day by heading to one of the island's most iconic landmarks, Kelingking Beach. This unique formation resembles the shape of a T-Rex's head, so Kelingking is often called the T-Rex Bay of Bali.
Next stop is Angels Billabong and Broken Beach. As we walk around to Broken Beach, we will come across a spectacular rock lagoon, offering a natural infinity pool into the sea known as Angels Billabong. After taking some photos and maybe even taking a dip if the tide is right, we will continue our walk to Broken Beach. This incredible little cove has an archway that wraps around the bay, allowing water to flow in and out from the ocean.
Our last beach of the day is Crystal Bay. This secluded 200-metre stretch of sand on the west coast is famous for it's snorkelling and dive sites. During calmer tides, the crystal clear waters make it one of the best places to snorkel and dive in the world - sometimes being able to see 30 metres down! This is your chance to relax on the palm-fringed beach or to go searching for marine life as we relax at the end of the day.
Day 27 (Thursday) - Atuh Beach, Thousand Islands, Teletubbies Hills, Gua Giri Putri Temple
We have another busy day planned, as we adventure around the east of Nusa Penida. We will make a stop off at Atuh Beach, one of the most epic beaches in Bali that is bound to take your breath away! After a very scenic drive to the beach, you will be greeted with the most incredible little bay where we will have time to take in our surroundings.
The thousand point viewpoint is not that well-known as a tourist hotspot just yet, but it's well worth a visit! The short walk down to the viewpoint reveals views out of this world, with dramatic cliffs and many limestone rocks / islands covered in grass.
Heading in-land, we will stop at the latest photography hotspot on the island, Teletubbies hill. With mounds and indentations on hills that resemble small mountains with beautiful landscapes with green grasses that stretch as far as the eye can see.
Our one and only scared temple visit while on the island is to Gua Giri Putri Temple. The entrance sets the scene for this magical temple, as you squeeze between two larges rocks and descend into the mountain! The vast interior is much larger than you expect and you will be greeted with several shrines.
Day 28 (Friday) - Free time in Nusa Penida
This is your last full day in Indonesia! After a busy few days exploring the island, we thought it best to give you one more day of relaxing or for you to head off and explore the island by yourselves. Don't forget, Dewa is on hand to help make any arrangements.
Meals - no meals are included today.

Day 29 (Saturday) – Last Day
Unfortunately, your amazing journey has come to an end. We will check out of the hotel and catch the speedboat back to Sanur and then make the onwards journey to the airport. We will aim to get you here for around 13:00, but we recommend booking flights later in the day in case of any delays.
Experience Fees
More details
Experience Fees
All of the below prices exclude the £149 registration fee. The total price payable is the below price + £149, as will be confirmed in the application process. To find out exactly what's included as part of fees, please click the What's Included box on the programme page.
Accommodation & meals
More details
Accommodation & meals
While volunteering
During your time in Bali, you will be based in Tianyar, a small picturesque fishing village located in the North of the island. This is your chance to experience the real Bali, which offers your very own slice of paradise and tranquillity - far from the typical tourist path.
Although this region of Bali is quieter, you'll be able to easily explore everything this island has to offer from Friday to Sunday. There are always taxis and other modes of transport that allow you to quickly and cheaply reach all parts of Bali. So, if you want to scuba dive at the famous sites at Tulamben (20 minutes), explore the famous city of Ubud (2 hours) or party down in Kuta on the south coast (3 hours), our local team can help assist with all of your plans!
We highly recommend waking up a little before breakfast each morning to go snorkelling. With the sea right on your doorstep full of amazing marine life, this is your chance to explore its depths that are always full of surprises.
Not only this, but why not hire a local fisherman and his boat? Head out to sea in search of dolphins at sunrise - something really worth waking up early for! The majestic colours that start to appear as the sun rises from behind Mount Agung and reflect brightly across the sea as you look back to land is a memory you will treasure forever.
You will be staying in traditional and beautiful bamboo-built cottages right on the beach, that offer the best views ever. Every morning you can wake up to the swaying palm trees that reveal the clear blue sea – paradise!
The large accommodation offers plenty of room to do your own thing, as well as a volleyball pitch, swings, hammocks and sunbeds – what more could you want! Everyone gathers around the large communal outdoor eating area to share stories and enjoy some amazing food - all while you listen to the sea gently lapping down at the shore.
Just a short walk away you will find all of the local amenities you need, such as supermarkets, ATM's and a laundrette – that has the best smell ever.
You will be sharing your bedroom with up to 3 other volunteers, in bamboo-built bunkbeds. Each room has a spacious en-suite bathroom with western style toilet and cold showers (you'll appreciate these more than you think!). Some of the bungalows provide a private outdoor shower – an amazing way to cool down. Each room has a ceiling fan and all bed linen is provided.

Our local team members stay on-site, so if you ever do need anything then they are just a shout away.
While travelling
When travelling around Bali, we will be staying in comfortable and clean hotels / guesthouses. You will again be sleeping with up to 2 other people in single beds with all accommodation having shared bathrooms with Western style toilets and hot showers. Several of the hotels have swimmings pools, the perfect way to end the day after exploring Bali!
Some of the main hotels we use during the trip include; Wani Bali Resort, Taman Rosani Hotel and My Lovina.
The majority of hotels / guesthouses will have Wi-Fi available, but there may be a small charge.
Meals
You will be provided with three freshly prepared meals, cooked on-site at the accommodation from Monday to Thursday. Most people tend to travel at the weekends, but if you are staying around the house then meals are available Friday through to Sunday, but are a small additional cost.
Most meals are traditional Indonesian dishes that consist of a lot of rice with either fish or chicken. Here is an example of the meals you can expect:
Breakfast – Pancake, toast, fruit, tea & coffee
Lunch – Rice, fried noodles, pasta, rendang, gado- gado, soto, chicken, soup
Dinner – Rice, chicken, fish, noodles, pasta, rendang, gado-gado, soto
Vegetarian options are always available at every meal time. Vegan dishes can be provided upon request.
Our team will do their best to cater for any dietary requirements, but there may instances where you may need to purchase alternative ingredients at your own expense.
What's included
More details
What's included
The fees you pay go towards the structure and support put in place in order to provide you with an organised and safe environment in which to volunteer. The programme fee goes directly to our local team in Bali and is used towards the following:
- 24-hour airport pickup
- Accommodation
- Three meals per day
- Entrance fees
- Private transport around Bali
- In-country orientation
- 24-hour in-country support
The registration fee that you pay to confirm your place on the volunteer programme is retained by our team in the United Kingdom. This fee is used towards the following:

- 24-hour UK based emergency support
- Unlimited telephone and email support
- A comprehensive volunteer handbook
- Assistance with all aspects of your trip
- 100% financial protection
- Regular programme inspections
- Certificate of completion
What's not included
There are still some parts of your trip that will need to be funded by yourself, these include:
- Flights to Denpasar (£450 - £700)
- Travel insurance (£18 per week)
- Visa (£0 - £130)
- Criminal background check (£25)
- Spending money (estimated at £50 - £100 per week)
Frequently asked questions
More details
Frequently asked questions
The Programme
When are start dates?
The Bali Experience trip will run on selected start dates throughout the year, including; 4th April 2020, 6th June 2020, 4th July 2020, 18th July 2020 and 1st August 2020. We are able to add more dates if there is an interested group of at least 5 people.
What are the requirements to join?
We welcome all volunteers from any background, religion and nationality, as long as you have no criminal convictions and are able to supply a clean criminal background check. In order to join the programme you need to be at least 16 years old on the programme start date.
Individuals need to have a good level / understanding of English but it does not need to be your first language. As some programmes can be quite strenuous, we recommend that you should be physically fit.
What date should I arrive and leave?
You should arrive at Ngurah Rai International Airport in Denpasar (DPS) on your selected start date. You will be met by one of our local team members or an appointed driver who will be holding a named sign and will take you to our accommodation in Ubud for the weekend. On Monday morning, you will then make your way to the volunteer accommodation.
The programme ends on the Saturday of your final week and our local team will take you back to the airport as a group.
Are there any age restrictions for solo travellers?
The only age restriction in place is that you have to be at least 16 years old before your programme start date. Anyone over this age is welcome. Generally the average age range for our programmes is 18 - 25, although this is by no means definitive and we regularly have volunteers of all ages.
What is the minimum age for travelling with my family?
If you are travelling with family and at least one member is aged 18 years old or over, then we welcome anyone from 5 years and up.
When should I apply for the programme?
You can apply for this programme at anytime, however we advise that you apply as soon as possible to have the best chances of securing your placement on your selected dates. Some of our programmes have limited capacity and spaces can get filled up quickly.
If you are wanting to volunteer within the next few weeks, then please contact us and we will do our best to accommodate your needs.
It is possible to change your start dates once you have been accepted, however this is subject to availability and can attract a small administration fee.
What will my itinerary be?
Please click the Itinerary image on the main programme page. This will provide full daily details as a pop up.

How will I be transported around Bali?
You will travel around Bali in a private bus or car depending on the size of the group. During your volunteering period, all projects are within a small walking distance.
Is there Internet and phone signal?
There is Wi-Fi within the volunteer accommodation although this can be intermittent. If you are wanting to call home or use the internet while out and about, we recommend that you bring an unlocked phone and purchase a local sim card - our local team can assist. Alternatively, you can buy a cheap phone while in Bali for under £15.
What is Tianyar like?
Situated in the north-east of Bali, Tianyar is in the regency of Karangasem – one of the poorest areas on the island.
The village has deep roots to the fishing industry and even now this is the locals primary income. The majority of our programmes include the local fishermen, with the marine conservation project employing many.
Dominated by its long stretch of coastline, you will not find a more peaceful stretch of beach to walk along as you weave in and out of the traditional fishing boats.
The famous Gunung Agung (Mount Agung), the highest volcano in Bali is just a short drive away and will provide you with many picture-perfect moments.
Located on the slopes of the mountain, the Besakih temple complex was undamaged by the eruption and is now considered the most important temple on the island – well worth a visit.
The harbour town of Amed is just over 40 minutes away and provides easy access to the neighbouring island of Lombok and the Gili paradise islands.
Tianyar is far away from the explosion of tourism in the south and other areas of Bali. This makes the village the perfect location to observe and learn local traditions and cultures and make you really feel like you are making a difference when volunteering.
The Mighty Roar Local Team in Bali
Our programmes in Bali are run by our dedicated local team, who are committed to ensuring you have the best time ever. Dewa, Ketut and other team members provide the structure for your stay, including the accommodation, meals, airport pickup, in-country orientation and of course support.
They are sure to become your good friends and you will not meet nicer people that are willing to do everything in their power to make your stay the most memorable.
Will I get an in-country orientation?
Yes. Your orientation will be on Monday and will go through everything you need to know for your time in Bali. You will be shown around Tianyar, where the shops, ATM and taxi rank will all be pointed out to you.
Our local coordinator will go through all of the important health and safety information that you should follow during your time in Bali. You'll learn about the Balinese way of life and the cultural differences.
What is the weather like in Bali?
Being located very close to the equator, its warm tropical climate means the average year-round temperature is 28 degrees with a humidity level of around 85%.
The dry season runs from April to September, where temperatures are a bit higher than the rest of the year. The rainy season is typically from October to March and temperatures can drop to 15 degrees during the night.
As we have all come to expect from living in England, the weather is simply unpredictable. You should expect both rain and sunshine, no matter what time of the year you head to Bali.
One thing you can be sure off, Bali is a great place to visit no matter what the weather is doing!
Can I volunteer if I live outside of the UK?
Yes of course. We welcome volunteers from around the world, no matter how far away from the programmes you are. The majority of volunteers that we host, come from the UK, US, Germany, Canada and Australia
Can I go with my friend / partner?
We have many volunteers that travel with their friends, family members or with their partner. If required, we can ensure that you are based on the same project and stay within the same accommodation. On request, we can normally organise a private room too.
Is it safe to travel to Bali?
We regularly visit and participate in each and every one of the programmes we offer in Bali to rigorously check all aspects of the project and accommodation are safe and that all procedures are being followed. These include but are not limited to checking the living conditions within the volunteer accommodations, checking the neighbourhoods you'll be staying in, tasting the food you'll be eating and going on any weekend trips recommended by us or our local team.
We monitor the stability of all of our volunteer destinations on a daily basis and have constant contact with our overseas teams to ensure that our volunteers are safe.
All volunteers will receive a comprehensive volunteer handbook when you choose to join us on one of our programmes. This detailed document addresses a large range of issues such as health, safety, visas, as well as going into details about local cultures and traditions.
When you arrive in-country, you will be given a safety briefing during your orientation that will cover things like emergency procedures, how to use local transport and any cultural differences.
Our in-country team are on hand to help with any issues or to answer any questions and please do not forget that our UK office is available 24/7 in case of any rare emergencies.
While we can never guarantee your volunteer experience will be 100% trouble free, we have taken all of the necessary precautions to minimise all risks and to ensure the programme is as safe as possible.
Before You Depart
When do I pay? Can I pay in instalments?
To confirm and guarantee your placement on one of our programmes, you need to pay the registration fee of £149 within 7 days of receiving confirmation that your application was successful. The remaining balance is then due to less than 60 days prior to your programme start date.
Payments can be done all at once or be spread out over several months and can be paid via BACS (bank transfer). We do accept additional payments methods, such as debit and credit cards, although there may be additional fees.
Do I need any vaccinations and / or malaria tablets?
As we are not trained medical experts we cannot tell you exactly what vaccinations or other medication you may need for your trip. You will need to consult with your local doctors or travel clinic.
You can also find additional information on the NHS Fit For Travel website.
How do I arrange my flights?
All flights need to be booked by you, although we can point you in the right direction on where you may be able to find the best prices.
Before booking any flights, we strongly recommend that you wait to have confirmation that your application has been successful.
Do you offer travel insurance?
Travel insurance is a compulsory part of your volunteering trip, that's why we have teamed up with Endsleigh to create an affordable and comprehensive travel insurance policy. It is suitable for all of the programmes we offer and can be taken out at any time. You can read more about our insurance here.
If you decide to purchase your travel insurance from an alternative provider, please ensure it covers you for everything you will be doing. Adequate travel insurance must be in place no less than 60 days before your programme start date. Without proof of this insurance, we will not be able to accept you onto the programme.
When will I receive my volunteer handbook?
You will receive a welcome email from us as soon as you have paid the registration fee and your placement has been confirmed. The welcome email will include the volunteer handbook that provides a wealth of information that will help you better understand all aspects of your upcoming trip as well as details about our insurance policy.
Please note, that all material is sent via email and hard copies cannot be sent.
On Your Trip
Can I arrange a private room?
The majority of our accommodation only offers shared rooms that are usually same-sex. However, if you would prefer a private room please let us know and we will at least try for you.
Can you cater for my dietary requirements?
We will try are best to cater for any dietary requirements. When you submit your application please include any required details within the dietary section and we will liaise with our local coordinators.
Are there any public holidays that would effect the project?
Although we try to be as clear as possible of all holidays that effect project availability, due to the nature of some countries, holidays can often be sporadic or prone to change.
If such a holiday falls when you are on your placement, this is generally a good time to experience unique festivities where you can join in with the locals.
What is the dress code at the projects?
We ask that all volunteers take the approach of a smart and responsible image during your time in the communities and on projects. It is best to also take some older clothes that you don't mind getting dirty.
Generally, it is best to avoid tight and very short clothing and anything that may have offensive slogans on it. It's recommended that you take some nicer clothes for weekends or any free time you may have.
We do not wish to impose strict regulations, however we do ask that you respect the local culture and do your best to adhere to the clothing guidelines within the volunteer handbook.
How much spending money will I need?
For general expenses and some travelling, you should find that £50 - £100 per week is sufficient. However, this can vary greatly depending on the amount of activities or trips you do and if you are eating out during the week.
Your volunteering options while in Bali
Childcare

Want to do something amazing on your next trip abroad? Come and help at our day care centre, where you will be welcomed with open arms by the children and community. They will be sure to fill your life with laughter and unconditional love! This hugely rewarding experience will fully immerse you into the local Balinese culture, where you will interact with the locals and get to know their traditions and lifestyle.

Teaching

Come and enjoy the picturesque Bali where you will immerse yourself within the warm and welcoming community and get to know lots about the vibrant and diverse Balinese culture. With the main aim of teaching English for free, you, along with other volunteers will focus on providing a fun and enjoyable experience, where the children can further progress their English.

Marine conservation

If you wish to volunteer on our marine conservation programme, please add £120 to the price. We urgently need support from volunteers from around the world to help restore and protect the coral reef in picturesque Tianyar. What once was a highly bio-diverse and healthy 3-kilometre reef, it is now in a poor condition due to many years of unsustainable fishing practices and from pollution.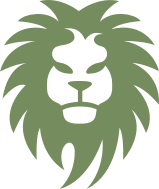 Bali travel stories
Teaching in Ghana and Bali
I had such an amazing experience with The Mighty Roar. I volunteered on the teaching programmes in Ghana and Bali for 11 weeks between January and March 2019.