An action packed group
adventure in
Bali
This tropical oasis has so much to offer
Apply now
Duration
3 / 4 Weeks

Accompanied age
12+

Minimum age
16+

Selected start dates between April & August

From
£750
Duration
3 / 4 Weeks

Accompanied age
12+

Minimum age
16+

Selected start dates between April & August

From
£750
The Bali experience
Quicklinks
Join us as we go and explore Bali, an island of soft white sands, crystal clear waters, lush green jungles and thousands of ancient temples! Our action packed three / four week group adventure offers up the perfect blend of the must sees, as well as heading off the beaten path and discovering some hidden local treasures.
This tropical oasis has so much to offer and boasts beaches that most people only dream about! The clear turquoise waters are a paradise for snorkelers and divers, offering some of the worlds most beautiful coral reefs, packed with marine life!
The Bali Experience trip will run on selected start dates throughout the year, including; 4th April 2020, 6th June 2020, 4th July 2020 (FULL), 18th July 2020 (FULL) and 1st August 2020. In 2021, the Bali Experience will start on the 9th January 2021, 3rd April 2021, 5th June 2021, 3rd July 2021, 17th July 2021 and 7th August 2021. We are able to add more dates if there is an interested group of at least 5 people.
As we travel around Bali, we will stop at temples, spot monkeys in the jungle, swim through epic waterfalls, watch the sunrise over volcanic peaks, snorkel with sea turtles, swing out into the rice terraces, learn to surf and much much more!
We will also check out some of the surrounding islands. We will spend a long weekend in the famous Gili Islands, that are often referred to as paradise. Surrounded by crystal clear waters, abundant with coral reefs and spectacular marine life, the tranquil white sandy beaches await your arrival, giving you time to relax and soak up the sunshine. Gili Trawangan is known for it's vibrant nightlife, giving you every chance to chill out and party or visit the tropical beach cinema.
If you're looking for an extended adventure, then the optional 1 week tour at the end of The Bali Experience around the Nusa Islands is a must! Often missed by other tours around Bali, Nusa Penida and Nusa Lembongan offer so much. Complete with a full 3 day tour around all of the major attractions and best natural sights and 3 days for you to relax and unwind with the most picturesque backdrop! Full details can be found under the itinerary pop up.
The one true way to really experience Bali is to become immersed within the local community by volunteering. You'll make a big difference and get a true insight into the Balinese way of life by volunteering on our worthwhile projects.
Our volunteer programmes run throughout the year, so you will be helping alongside many other volunteers – a great way to meet many new people.
Over the course of two weeks, you will have the opportunity to join one of the below programmes:
Childcare
Teaching
Marine Conservation (+£120)
Our volunteering accommodation is well off the normal tourist path, a great way to see a totally different side to the island that most don't! You will be living right on the beach within a small fishing village located on the north coast. Every day you will wake up to the palm trees swinging and the waves crashing down, with the opportunity to go snorkelling before breakfast – where else offers that!
The structured itinerary has been created based on many previous volunteers' experiences and our local team's extensive knowledge, providing you with something new and exciting every day.
With travelling distances so short and plenty of things to see and do, your time in Bali will be spent enjoying this beautiful island, without having to spend lots of time in transit. That's not to say that travelling around in our bus is not an experience in itself, with lots of stories being shared and maybe one or two singalongs on the way!
You will travel by private mini bus in a small group of no more than 15, where you will get to make lasting friendships and memories. Our local coordinator will accompany you throughout your stay, so you can learn all about the local culture and history. As we travel around Bali, you will make so many new friends and create unforgettable memories that you will talk about for many years to come!
Further Information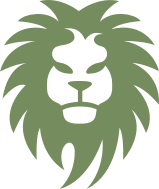 The Bali Experience
An incredible and unforgettable 6 weeks in Bali exploring and volunteering. I was originally supposed to be doing the 3 week Bali tour but then decided that I would stay for an extra three weeks doing marine conservation - 6 weeks in total!

I was mainly doing marine conservation work with the local fishermen which was great fun and enabled me to learn some Indonesian while I taught them some English. As well as this I was also lucky enough to teach in the school as well where all the kids are so friendly and so eager to learn.
I could talk for day's about my trip to Bali and honestly had the best time. I can't wait to go back again and explore more.
An experience of a lifetime
I have participated in the Bali Experience Programme in August 2019. I went by myself, but that quickly changed, as each trip has a limited amount of volunteers, which makes it a very easy environment to make friends. We travelled for a week around Bali, visiting very precious and beautiful places. Our private driver, Dewa, made the trip even more enjoyable, as he always was very thoughtful and established a very fun atmosphere. The next two weeks we volunteered from Monday to Thursday and on the weekend we visited two Islands near Bali. Not only did I get the chance to visit the most beloved tourist destinations, but I also had plenty time to talk to locals and see what life really is like in Bali. The food and the accomodation, especially at the volunteer place, leaves room for improvement, but overall I have enjoyed the trip very much and would recommend it to anyone who likes adventure, making friends and memories for a lifetime!
Your volunteering options while in Bali
Childcare

Want to do something amazing on your next trip abroad? Come and help at our day care centre, where you will be welcomed with open arms by the children and community. They will be sure to fill your life with laughter and unconditional love! This hugely rewarding experience will fully immerse you into the local Balinese culture, where you will interact with the locals and get to know their traditions and lifestyle.

Teaching

Come and enjoy the picturesque Bali where you will immerse yourself within the warm and welcoming community and get to know lots about the vibrant and diverse Balinese culture. With the main aim of teaching English for free, you, along with other volunteers will focus on providing a fun and enjoyable experience, where the children can further progress their English.

Marine conservation

If you wish to volunteer on our marine conservation programme, please add £120 to the price. We urgently need support from volunteers from around the world to help restore and protect the coral reef in picturesque Tianyar. What once was a highly bio-diverse and healthy 3-kilometre reef, it is now in a poor condition due to many years of unsustainable fishing practices and from pollution.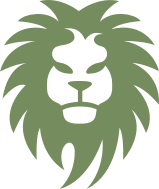 Bali travel stories
My 6 week experience in Bali
I could talk for day's about my trip to Bali to assist with marine conservation and teaching last summer. I honestly had the best 6 weeks of my life and I cannot wait to go back again and explore more.
Teaching in Ghana and Bali
I had such an amazing experience with The Mighty Roar. I volunteered on the teaching programmes in Ghana and Bali for 11 weeks between January and March 2019.