An action packed group
adventure in
Bali
This tropical oasis has so much to offer
Apply now
Duration
2-4 Weeks

Accompanied age
12+

Minimum age
17+

Selected start dates between Jan & Sept

From
£650
Duration
2-4 Weeks

Accompanied age
12+

Minimum age
17+

Selected start dates between Jan & Sept

From
£650
Bali Travel & Volunteer Experience
Quicklinks
Join us on an adventure you will never forget as we explore everything Bali has to offer and help on worthwhile community and marine volunteer programmes. Spend 2-4 weeks in Bali where you will get to experience it's ancient culture, extravagant temples, picture perfect rice paddies and more. This tropical oasis boasts beaches that most people only dream about and the clear turquoise waters offer some of the most beautiful coral reefs packed with marine life!
This action packed trip offers up the perfect blend of the must sees as well as heading off the beaten path and discovering some hidden local treasures. Prepare yourself for breathtaking sites, new friends for life and complete cultural immersion.
The Bali Experience offers everyone the opportunity to come together and embark on a thrilling and fast-paced adventure across this paradise island. The experience is perfect for anyone looking to travel within a safe, structured and social environment.
Travelling around Bali
It's no secret that Bali's popularity over the last few decades has exploded. With miles of stunning beaches, world-class diving, lush green volcanic mountains, rice paddies and an endless list of exotic attractions - who would not want to visit?
As we travel around Bali we will learn all about the local traditions and religions by stopping at sacred temples, spotting monkeys in the jungle, swimming through epic waterfalls, watching the sunrise over volcanic peaks, snorkelling with sea turtles, swinging out into the rice terraces, learning to surf and much much more!
To give you time to get used to your new surroundings, times and the hot weather you will have time to settle in and meet everyone else. After settling in on your first day, we will get to enjoy the picturesque beaches that are right on your doorstep. We will stop off at the famous Finns Beach Club and get those all important sunset pictures while relaxing on the bean bags. The rest of our time on the South coast will form visiting unique temples, learning to surf and being enchanted by the expressive Kecak dancing!
As we start to head North we will be calling Ubud our home for the next few days. This is your chance to delve into the markets, vegan cafes and yoga classes, as well as watch monkeys playing in the Sacred Monkey Forest, swing out into the lush green rice terraces and learn all about how they grow coffee in Bali. We will then head further inland to GitGit Waterfalls, Ulun Danau Temple to see a different side to Bali before reaching the northern coastal town of Lovina. Here we will have the unique opportunity to release some baby sea turtles, watch the sunrise out at sea and hopefully spot some dolphins on a boat cruise.
There's no better way to end our exploration around Bali than by climbing to the top of Mount Batur to watch the dazzling sunrise. After reaching dizzying heights we will stop off at the Devasya Hot Springs to relax before we start the volunteering section of our experience.
You will also have the opportunity to check out some of the surrounding islands. At the end of your second week, you have the option to spend three days in the famous Gili Islands that are often referred to as paradise. Surrounded by crystal clear waters, abundant with coral reefs and spectacular marine life, the tranquil white sandy beaches await your arrival, giving you time to relax and soak up the sunshine. Gili Trawangan is known for it's vibrant nightlife, giving you every chance to chill out and party or visit the tropical beach cinema.
The structured itinerary has been created based on many years of local experience and past travellers' feedback – ensuring you see everything Bali has to offer! Not only this, but you won't need to worry about a single thing while you are there! All of your accommodation, private in-country transport, entrance tickets and meals have been arranged and your travelling companions already signed up! This really is the perfect and stress-free way to explore a new and exciting destination.
Our local team will accompany you throughout your entire trip and will arrange numerous activities for you to enjoy and engage in. As you get further into your adventure you will start to build a bond with the team, ensuring even more laughs and special occasions are to be shared! Their in-depth local knowledge will also provide everyone with useful insights into the country's history, religion and culture!
Everyone will arrive into Bali on a set date where you will have the chance to get to know everyone in Kuta over the first few days, before travelling around Bali and then later volunteering. While travelling and volunteering in Bali you will have the chance to meet other individuals from around the world and form friendships that will last a lifetime. You will stay together for the entire trip, sharing moments and memories that you will tell everyone in many years to come.
With so much to see and do on your 10 day journey around Bali, the set itinerary ensures travelling distances are short so you can spend your time enjoying this beautiful island. That's not to say that travelling around in our private bus is not an experience in itself!
As we drive around the island you will come across troublesome monkeys swinging in the trees around you, endless amounts of motorcycles and far reaching views of mountains and greenery ! No trip would be complete without everyone sharing stories and maybe even one or two singalongs along the way.

Volunteering in Bali
You will spend your second week in Bali volunteering on our community and marine programmes where you will be able to make a meaningful difference. You will have the opportunity to truly immerse yourself into the local culture and community, where you will get to learn all about exciting traditions and intriguing culture as well as experience the genuine friendliness of the locals who welcome you into their lives. You have the option to volunteer between 1 and 3 weeks on top of the 10 days travelling, simply select the relevant duration when applying.
You will be able to assist and help on 3 different programmes while in Bali and you can simply select which one once you have confirmed your placement. You will have the opportunity to help make a difference to the local community by teaching English, looking after children in day care centres or helping restore the coral reef on the marine conservation project. Please click the below links to read all about the available programmes.
Childcare
Teaching
Marine Conservation (total duration of 2 weeks + £80, 3 weeks + £180 and 4 weeks + £330)
During your time volunteering you will be staying in traditional and beautiful bamboo-built cottages right on the beach - offering some of the best views ever. Every morning you can wake up to the swaying palm trees that reveal the clear blue sea and the noise of the crashing waves – paradise! As the sea is literally on your doorstep, you can join all of the other volunteers and go snorkelling every day before breakfast. Full of amazing marine life, this is your chance to explore its depths that are always full of surprises, where you may come across sea turtles, manta rays, dolphins and so much more.
Although this region of Bali is quieter, you can head to the nearby and famous dive town of Tulamben (20 minutes drive), wake up early to see the sunrise over Mount Batur in the distance or enjoy life as a local within the community.
Our volunteer programmes in Bali run throughout the year, so you will be assisting alongside existing TMR volunteers – providing an even better social experience.

Other things to consider
Start dates - The Bali Travel & Volunteer Experience trip will run on selected start dates throughout 2023, including; 7th January 2023, 1st April 2023, 6th May 2023, 3rd June 2023, 17th June 2023, 1st July 2023, 22nd July 2023, 5th August 2023 and 2nd September 2023. During 2024, the trip will start on the 6th January 2024, 30th March 2024, 4th May 2024, 15th June 2024, 6th July 2024, 20th July 2024, 3rd August 2024 and 7th September 2024. We are able to add more dates if there is an interested group of at least 5 people.
Top destination - Bali is widely considered by our volunteers to be one of our best volunteer destinations. The majority of our feedback suggests that this is due to the superior local support offered by Ketut and our local team, the volunteer programmes making a real difference, value for money and accommodation location. With this in mind, we believe that Bali is the perfect destination for first-time travellers, under 18's and families with younger children.

Weekends and free time - While volunteering you will have several hours of free time each day. You are welcome to relax around the volunteer accommodation or use this time to travel and explore the nearby area. Please feel free to read through the links listed below for some inspiration on what to do. We also run a three day trip to the nearby Gili Islands on every The Bali Experience trip - more details can be found here.

Further Information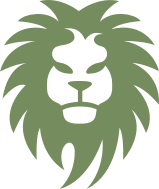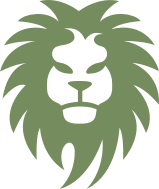 Bali travel stories
My 6 week experience in Bali
I could talk for day's about my trip to Bali to assist with marine conservation and teaching last summer. I honestly had the best 6 weeks of my life and I cannot wait to go back again and explore more.
Teaching in Ghana and Bali
I had such an amazing experience with The Mighty Roar. I volunteered on the teaching programmes in Ghana and Bali for 11 weeks between January and March 2019.