Look after orphaned &
injured animals in
Namibia
A safe refuge for all animals
Apply now
Duration
2-12 Weeks

Accompanied age
12+

Minimum age
18+

Start dates
Every Monday

From
£770
Duration
2-12 Weeks

Accompanied age
12+

Minimum age
18+

Start dates
Every Monday

From
£770
Namibia wildlife sanctuary
Get up close and personal to incredible animals such as cheetahs, leopards, lions, baboons and so much more! The Namibia Wildlife Sanctuary is situated on a 3,200-hectare reserve near Windhoek and offers a safe refuge for an ever-growing abundance of orphaned, injured and abandoned animals.
Find yourself immersed in certified cheetah country; home to one third of the world's total population! In addition to volunteering alongside these phenomenal animals, the sanctuary also offers the ability for you to help look after lion, leopard, wild dog, cheetah, baboon, meerkat, African wild cat, caracal, jackal, tortoise and even some farmyard animals!
The aim of the sanctuary is to release as many animals as possible back into the wild, across safe conservation areas away from farmland. Since opening in 2008, over 40 carnivores have been released back into their natural habitat, with this number constantly growing.
This project directs all its efforts towards the long-term rehabilitation of animals within Namibia Wildlife Sanctuary. Sadly, not all of the animals housed here can be released back into the wild, as many are orphaned and have been hand-raised or have extensive injuries, meaning that they have become too used to captivity.
You'll be working hands-on to help develop and maintain the sanctuary and its surrounding area so that the rehabilitation work can continue to grow. You will play an important role, caring for the animals on a daily basis as well as helping to maintain and develop the sanctuary. This can include preparing food and feeding the resident animals, taking the mischievious baboons on their daily walk, providing intensive care for juvenile wildlife, cleaning animal enclosures – there will be plenty for you to do!
The sanctuary is situated in a natural savannah, with lush grass plains and magnificent mountain views – a sight to behold! Discover the depths of Namibia's natural beauty that is blessed with breath-taking scenery and the most diverse array of unique landscapes where captivating creatures roam.The reserve on which the sanctuary resides is also home to all kinds of wildlife living in their natural environment, freely roaming the land including; leopard, cheetah, kudu, oryx, hartebeest, duiker, warthog, ostrich, caracal, jackal, baboon, African wild cat, mongoose, meerkat, vulture, eagle and various other bird species – this list is endless!
Experience unforgettable moments, while leaving a permanent and positive mark on the sanctuary.
Further Information
"I just returned from my 9th visit to the wildlife sanctuary and once again had the most amazing experience. From my favourite which are the baboon walks to witnessing rhino re-locations for the first time, every day was an adventure."
Activities
Baboon care

Many orphaned baboons reside at the sanctuary and all volunteers are encouraged to look after them – a highlight for many! You will be needed to help feed and bathe them and take on the role that their mother would in the wild.

Carnivore feeding

Experience carnivore feeds with lions, leopards, cheetahs and even Africa wild dogs. You will learn about the animals' backgrounds, interesting facts and also the reason why the animals remain at the sanctuary. You will even have the fascinating task of hand-feeding the meerkats!

Food preparation & animal feeding

A vital part of the day-to-day running of the sanctuary involves preparing food and feeding the animals. Fruits, vegetables, meat, food leftovers and milk formula are all used to feed the animals.

Night watch

Stay high up in the watch tower overnight to keep a look out for poachers or any other suspicious activity. You will take it in turns to sleep in shifts or you can choose to stay up all night, sharing stories, playing games and watching the starry night! Watch the picturesque sunrise over the sanctuary grounds and listen to all of the wildlife sounds.

Horseback riding

See the African bush in this special and unique way where you will have the chance of some close encounters with wild game. Go horseback riding through the veldt where you will check fences, count animals and other activities. This activity does not run between 25th July and 5th September due to the horses needing their vaccinations.

Reserve research

Head out onto the neighbouring reserve and join the local team in retrieving camera traps and analysing the data in order to gain a better understanding of the animals in the area. Track down rhinos, elephants, wild dogs and more using GPS and observe and check up on them.

Enclosure cleaning & maintenance

Another core part of the programme is the cleaning and maintenance of enclosures. This can include clearing out of old food and bones, cleaning their waterholes and fixing any damage that may have occurred. During your time in the enclosures you will also be monitoring the animals to check up on their health and happiness.

Enrichment

Make fun and creative enrichment, including new scents, puzzle-type toys and even paper-mache creatures to keep the animals stimulated. This is an important tasks as it enhances the quality of life for the captive animals and allows them to explore their curiosities like in the wild.

Clever cubs school

You will be able to assist at the on-site school at least one afternoon per week helping to teach English and other subjects as well as play many games. Set up in 2009, the pre-school helps educate the local children (free of charge) from the San tribe, as well as the children whose parents work at the sanctuary.
Things to do in Namibia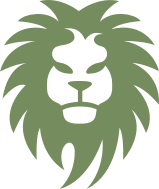 Namibia travel stories
Helping at the wildlife sanctuary in Namibia
After spending 2 weeks in Namibia at the wildlife sanctuary, I cannot recommend the project more! Being able to get up close to so many animals was a dream come true.
Namibia Wildlife Sanctuary
I volunteered at the wildlife sanctuary in Namibia for a month in early summer 2018. I was so nervous to travel alone but it was the best thing I have ever done!