Look after orphaned &
injured animals in
Namibia
A safe refuge for all animals
Apply now
Duration
2-12 Weeks

Accompanied age
12+

Minimum age
18+

Start dates
Every Monday

From
£690
Duration
2-12 Weeks

Accompanied age
12+

Minimum age
18+

Start dates
Every Monday

From
£690
Namibia wildlife sanctuary
Get up close and personal to incredible animals such as cheetahs, leopards, lions, baboons and so much more! The Namibia Wildlife Sanctuary is situated on a 3,200-hectare reserve near Windhoek and offers a safe refuge for an ever-growing abundance of orphaned, injured and abandoned animals.
Find yourself immersed in certified cheetah country; home to one third of the world's total population! In addition to volunteering alongside these phenomenal animals, the sanctuary also offers the ability for you to help look after lion, leopard, wild dog, cheetah, baboon, meerkat, African wild cat, caracal, jackal, tortoise and even some farmyard animals!
"I just returned from my 9th visit to the wildlife sanctuary and once again had the most amazing experience. From my favourite which are the baboon walks to witnessing rhino re-locations for the first time, every day was an adventure."
The aim of the sanctuary is to release as many animals as possible back into the wild, across safe conservation areas away from farmland. Since opening in 2008, over 40 carnivores have been released back into their natural habitat, with this number constantly growing.
This project directs all its efforts towards the long-term rehabilitation of animals within Namibia Wildlife Sanctuary. Sadly, not all of the animals housed here can be released back into the wild, as many are orphaned and have been hand-raised or have extensive injuries, meaning that they have become too used to captivity.
You'll be working hands-on to help develop and maintain the sanctuary and its surrounding area so that the rehabilitation work can continue to grow. You will play an important role, caring for the animals on a daily basis as well as helping to maintain and develop the sanctuary. This can include preparing food and feeding the resident animals, taking the mischievious baboons on their daily walk, providing intensive care for juvenile wildlife, cleaning animal enclosures – there will be plenty for you to do!
The sanctuary is situated in a natural savannah, with lush grass plains and magnificent mountain views – a sight to behold! Discover the depths of Namibia's natural beauty that is blessed with breath-taking scenery and the most diverse array of unique landscapes where captivating creatures roam.The reserve on which the sanctuary resides is also home to all kinds of wildlife living in their natural environment, freely roaming the land including; leopard, cheetah, kudu, oryx, hartebeest, duiker, warthog, ostrich, caracal, jackal, baboon, African wild cat, mongoose, meerkat, vulture, eagle and various other bird species – this list is endless!
Experience unforgettable moments, while leaving a permanent and positive mark on the sanctuary.
Accommodation & meals
More details
Accommodation & meals
When volunteering at the wildlife sanctuary you will be staying within the grounds of the reserve in one of the many fixed canvas cabins / tents.
As you wake up each morning, you will not be greeted with better views anywhere else! As you walk out onto your private decked porch, you will enjoy far reaching views into the African bush and the only sounds you will hear are that of nearby animals.
During the evenings, as well as Saturday and Sunday afternoons, you can enjoy time relaxing in the swimming pool or have lunch at the luxury lodge (a small additional fee).
The small on-site shop / bar offers a variety of beverages, chocolates, crisps and other snacks and is open for a few hours every day.
All rooms sleep 2 people in comfortable single beds with all bedding provided. On request and at busier times rooms can be made into triples. Each room is very spacious and decorated to a high stand. You will have access to a shared wardrobe and a bedside table with drawers.
Many of the tents have an adjoining private bathroom with a western-style toilet and shower. Although hot water is provided, it is powered by solar panels and can be intermittent. Some rooms share a communal bathroom close by.
You are more than welcome to make use of the weekly laundry service and rooms are cleaned on a regular basis.
If you would like to spend part of your volunteer experience in luxury, then you can upgrade to a chalet at the nearby lodge. Boasting a private veranda overlooking the bushveld, air-conditioning and a modern en-suite bathroom you can spend your nights relaxing! You will also have access to the tranquil dining area with stunning views, a bar and a swimming pool. Please just let us know via email and we can check availability for you.
Meals
You will receive 3 balanced meals per day that are all served within the volunteer accommodation with water, tea and coffee freely available. At the weekends there is often a braai (a traditional African barbecue) under the stars.
The menu rotates on a 3 week basis and there is a lot of meat served (usually for both lunch and dinner) which is more than most meat eaters are used to (so a few volunteers often end up to swapping to the vegetarian option).
You can expect some of the following:
Breakfast – Cereal, toast, coffee, tea, sometimes eggs, bacon and muffins
Lunch & Dinner – meat, fish, pizza, quiches, wraps, stews, pasta, rice, curries
Most dietary requirements can be catered for, please just let us know in advance.
Volunteer fees
More details
Volunteer fees
All of the below prices exclude the £149 registration fee. The total price payable is the below price + £149, as will be confirmed in the application process. To find out exactly what's included as part of fees, please click the What's Included box on the programme page.
What's included
More details
What's included
The fees you pay go towards the structure and support put in place in order to provide you with an organised and safe environment in which to volunteer. The programme fee goes directly to our local team in Namibia and is used towards the following:
- 24-hour airport pickup and return transfer
- Accommodation
- Three meals per day
- In-country orientation
- 24-hour in-country support
- Volunteer uniform (3 x t-shirts)
The registration fee that you pay to confirm your place on the volunteer programme is retained by our team in the United Kingdom. This fee is used towards the following:
- 24-hour UK based emergency support
- Unlimited telephone and email support
- A comprehensive volunteer handbook
- Assistance with all aspects of your trip
- 100% financial protection
- Regular programme inspections
- Certificate of completion
What's not included
There are still some parts of your trip that will need to be funded by yourself, these include:
- Flights to Windhoek (£400 - £700)
- Travel insurance
- Visa (£65)
- Criminal background check (£25)
- Spending money (estimated at £50 - £100 per week)
Frequently asked questions
More details
Frequently asked questions
The Programme
What are the requirements to join?
We welcome all volunteers from any background, religion and nationality, as long as you have no criminal convictions and are able to supply a clean criminal background check. In order to join the programme you need to be at least 18 years old on the programme start date.
Individuals need to have a good level / understanding of English but it does not need to be your first language. As some programmes can be quite strenuous, we recommend that you should be physically fit.
What date should I arrive and leave?
You should arrive at Hosea Kutako International Airport in Windhoek (WDH) on your selected start date, being any Monday. You will be met by one of our local team members or an appointed driver who will be holding a named sign and who will then take you straight to the volunteer accommodation.
The programme ends on a Monday of your final week and you should depart the accommodation on this day. Our local team will take you back to the airport.
Are there any age restrictions for solo travellers?
The only age restriction in place is that you have to be at least 18 years old before your programme start date. Anyone over this age is welcome. Generally the average age range for our programmes is 18 - 25, although this is by no means definitive and we regularly have volunteers of all ages.
What is the minimum age for travelling with my family?
If you are travelling with family and at least one member is aged 18 years old or over, then we welcome anyone from 12 years and up.
When should I apply for the programme?
You can apply for this programme at anytime, however we advise that you apply as soon as possible to have the best chances of securing your placement on your selected dates. Some of our programmes have limited capacity and spaces can get filled up quickly.
If you are wanting to volunteer within the next few weeks, then please contact us and we will do our best to accommodate your needs.
It is possible to change your start dates once you have been accepted, however this is subject to availability and can attract a small administration fee.
What duration would you recommend?
On gaining feedback from previous volunteers, we believe 3 - 6 weeks is the ideal time to get settled in and really involved with the programme. This also allows you to make the most of your free time, to explore this beautiful country and to participate in any activities.
We regularly have volunteers come for 2 weeks that tell us that they did not believe they had enough time and wish they had stayed for longer.
What will my itinerary be?
Please make sure you arrive into Hosea Kutako International Airport in Windhoek (WDH) on Monday.
Day 1 (Monday) – Arrival
A member of our local team will be waiting for you in arrivals holding a named sign. You will be taken straight to our project site (around a 45 minute drive) where you will have the rest of the day to meet everyone else and settle in.
Day 2 (Tuesday) – Orientation
After a good nights rest and some breakfast, it is then time for your orientation. Our local team will go through all of the important health and safety information as well as give an overview of how the sanctuary operates.
Weekdays
The volunteering schedule works on a rotational basis to ensure that every volunteer gets to experience as many activities as possible. You will be involved with two to three activities per day, starting at 8am and finishing around 5pm. You will get a short break in the morning and then a long lunch break from 1pm to 2:30pm.
You will find that time flies by, so it's important to make the most of it! Don't forget, our local team are there to support you and to answer any questions you may have.
Weekends
Weekends are a little more relaxed, but the animals still need caring for! On Saturdays you will help prepare the food and feed the animals in the morning and then be involved with some fun group activities in the afternoons. These can include football, volleyball, treasure hunts, and treks around the reserve plus lots more! During the evening everyone will gather together for a traditional braai (BBQ).
On Sundays, you will have the option of heading into town or to have a delicious buffet lunch at the lodge – both incur additional fees.
Last day (Monday)
Today will be your final day at the sanctuary and the return airport transfer is included.
How will I get to the project?
As you will be staying on-site at the sanctuary, all project activities are close by.
Is there Internet and phone signal?
There is no Wi-Fi within the volunteer accommodation. If you are wanting to call home or use the internet, we recommend that you bring an unlocked phone and purchase a local sim card. Alternatively, you can buy a cheap phone while in Namibia for under £15.
What is the sanctuary like?
The wildlife sanctuary is set within a private 3,200-hectare reserve located only 30 minutes from the international airport. With the only noises coming from the nearby wildlife and lots of wild animals roaming the reserve, you are surrounded by vast grasslands and open plains where you will be able to truly relax in the heart of the African bush.
The Mighty Roar Local Team in Namibia
Our programmes in Namibia are run by a dedicated local team, who are committed to ensuring you have the best time ever. These team members provide the structure for your stay, including the accommodation, meals, airport pickup, in-country orientation and of course support.
They are sure to become your good friends and you will not meet nicer people that are willing to do everything in their power to make your stay the most memorable.
Will I get an in-country orientation?
Yes. Your orientation will be on Tuesday morning and will go through everything you need to know for your time at the sanctuary. You will be shown around the sanctuary where all of the important places will be pointed out to you and you will go through all of the important health and safety information.
What is the weather like in Namibia?
As a desert country, Namibia experiences an average of 300 days of sunshine in the year with hot summers and generally mild winters, with temperatures tending to drop at night.
The dry winter season generally runs from May until September, where daytime temperatures remain pleasant and warm, ranging from 18 degrees Celsius to 25 degrees Celsius and often plummeting in the evenings. Be sure to pack some warm clothing and a sleeping bag for the chilly evenings in this season!
The summer season runs from October to April and consists of hot days ranging from 20 degrees Celsius to sometimes 40 degrees Celsius and cooler nights. From November to March, Namibia experiences its rainy season and is sometimes blessed with sporadic rainfall which can include flash floods and heavy thunderstorms.
Can I volunteer if I live outside of the UK?
Yes of course. We welcome volunteers from around the world, no matter how far away from the programmes you are. The majority of volunteers that we host come from the UK, US, Germany, Canada and Australia.
Can I go with my friend / partner?
We have many volunteers that travel with their friends, family members or with their partner. If required, we can ensure that you are based on the same project and stay within the same accommodation. On request, we can normally organise a private room too.
Is it safe to travel to Namibia?
We regularly visit and participate in each and every one of the programmes we offer in Namibia to rigorously check all aspects of the project and accommodation are safe and that all procedures are being followed. These include but are not limited to checking the living conditions within the volunteer accommodations, checking the neighbourhoods you'll be staying in, tasting the food you'll be eating and going on any weekend trips recommended by us or our local team.
We monitor the stability of all of our volunteer destinations on a daily basis and have constant contact with our overseas teams to ensure that our volunteers are safe.
All volunteers will receive a comprehensive volunteer handbook when you choose to join us on one of our programmes. This detailed document addresses a large range of issues such as health, safety, visas, as well as going into details about local cultures and traditions.
When you arrive in-country, you will be given a safety briefing during your orientation that will cover things like emergency procedures, how to use local transport and any cultural differences.
Our in-country team are on hand to help with any issues or to answer any questions and please do not forget that our UK office is available 24/7 in case of any rare emergencies.
While we can never guarantee your volunteer experience will be 100% trouble free, we have taken all of the necessary precautions to minimise all risks and to ensure the programme is as safe as possible.
Before You Depart
When do I pay? Can I pay in instalments?
To confirm and guarantee your placement on one of our programmes, you need to pay the registration fee of £149 within 7 days of receiving confirmation that your application was successful. The remaining balance is then due no less than 60 days prior to your programme start date.
Payments can be done all at once or be spread out over several months and can be paid via BACS (bank transfer). We do accept additional payments methods, such as debit and credit cards, although there may be additional fees.
Do I need any vaccinations and / or malaria tablets?
As we are not trained medical experts we cannot tell you exactly what vaccinations or other medication you may need for your trip. You will need to consult with your local doctors or travel clinic.
You can also find additional information on the NHS Fit For Travel website.
How do I arrange my flights?
All flights need to be booked by you, although we can point you in the right direction on where you may be able to find the best prices.
Before booking any flights, we strongly recommend that you wait to have confirmation that your application has been successful.
Do you offer travel insurance?
Travel insurance is a compulsory part of your volunteering trip, that's why we have teamed up with Endsleigh to create an affordable and comprehensive travel insurance policy. It is suitable for all of the programmes we offer and can be taken out at any time. You can read more about our insurance here.
If you decide to purchase your travel insurance from an alternative provider, please ensure it covers you for everything you will be doing. Adequate travel insurance must be in place no less than 60 days before your programme start date. Without proof of this insurance, we will not be able to accept you onto the programme.
When will I receive my volunteer handbook?
You will receive a welcome email from us as soon as you have paid the registration fee and your placement has been confirmed. The welcome email will include the volunteer handbook that provides a wealth of information that will help you better understand all aspects of your upcoming trip as well as details about our insurance policy.
Please note, all material is sent via email and hard copies cannot be sent.
On Your Trip
Can I arrange a private room?
The majority of our accommodation only offers shared rooms that are usually same-sex. However, if you would prefer a private room please let us know and we will at least try for you.
Can you cater for my dietary requirements?
We will try our best to cater for any dietary requirements. When you submit your application please include any required details within the dietary section and we will liaise with our local coordinators.
Are there any public holidays that would affect the project?
Although we try to be as clear as possible of all holidays that affect project availability, due to the nature of some countries, holidays can often be sporadic or prone to change.
If such a holiday falls when you are on your placement, this is generally a good time to experience unique festivities where you can join in with the locals.
What is the dress code at the projects?
We ask that all volunteers take the approach of a smart and responsible image during your time in the communities and on projects. It is best to also take some older clothes that you don't mind getting dirty.
Generally, it is best to avoid tight and very short clothing and anything that may have offensive slogans on it. It's recommended that you take some nicer clothes for weekends or any free time you may have.
We do not wish to impose strict regulations, however we do ask that you respect the local culture and do your best to adhere to the clothing guidelines within the volunteer handbook.
How much spending money will I need?
For general expenses and some travelling, you should find that £50 - £100 per week is sufficient. However, this can vary greatly depending on the amount of activities or trips you do and if you are eating out during the week.
Will I be able to travel whilst on the programme?
There should be plenty of time to travel while on your placement and we actively encourage that you do! The local coordinators will be able to give you lots of travel tips and provide any help needed for your independent adventure.
Activities
Baboon care

Many orphaned baboons reside at the sanctuary and all volunteers are encouraged to look after them – a highlight for many! You will be needed to help feed and bathe them and take on the role that their mother would in the wild.

Carnivore feeding

Experience carnivore feeds with lions, leopards, cheetahs and even Africa wild dogs. You will learn about the animals' backgrounds, interesting facts and also the reason why the animals remain at the sanctuary. You will even have the fascinating task of hand-feeding the meerkats!

Food preparation & animal feeding

A vital part of the day-to-day running of the sanctuary involves preparing food and feeding the animals. Fruits, vegetables, meat, food leftovers and milk formula are all used to feed the animals.

Night watch

Stay high up in the watch tower overnight to keep a look out for poachers or any other suspicious activity. You will take it in turns to sleep in shifts or you can choose to stay up all night, sharing stories, playing games and watching the starry night! Watch the picturesque sunrise over the sanctuary grounds and listen to all of the wildlife sounds.

Horseback riding

See the African bush in this special and unique way where you will have the chance of some close encounters with wild game. Go horseback riding through the veldt where you will check fences, count animals and other activities. This activity does not run between 25th July and 5th September due to the horses needing their vaccinations.

Reserve research

Head out onto the neighbouring reserve and join the local team in retrieving camera traps and analysing the data in order to gain a better understanding of the animals in the area. Track down rhinos, elephants, wild dogs and more using GPS and observe and check up on them.

Enclosure cleaning & maintenance

Another core part of the programme is the cleaning and maintenance of enclosures. This can include clearing out of old food and bones, cleaning their waterholes and fixing any damage that may have occurred. During your time in the enclosures you will also be monitoring the animals to check up on their health and happiness.

Enrichment

Make fun and creative enrichment, including new scents, puzzle-type toys and even paper-mache creatures to keep the animals stimulated. This is an important tasks as it enhances the quality of life for the captive animals and allows them to explore their curiosities like in the wild.

Clever cubs school

You will be able to assist at the on-site school at least one afternoon per week helping to teach English and other subjects as well as play many games. Set up in 2009, the pre-school helps educate the local children (free of charge) from the San tribe, as well as the children whose parents work at the sanctuary.
Things to do in Namibia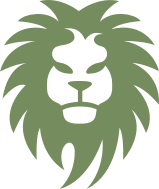 Namibia travel stories
Helping at the wildlife sanctuary in Namibia
After spending 2 weeks in Namibia at the wildlife sanctuary, I cannot recommend the project more! Being able to get up close to so many animals was a dream come true.
Namibia Wildlife Sanctuary
I volunteered at the wildlife sanctuary in Namibia for a month in early summer 2018. I was so nervous to travel alone but it was the best thing I have ever done!