Provide an essential pair of
hands at the
Lifeline Clinic
Quite literally the lifeline for thousands of San Bushman
Apply now
Duration
2-12 weeks

Minimum age
18+

Selected Saturdays throughout the year

From
£770
Duration
2-12 weeks

Minimum age
18+

Selected Saturdays throughout the year

From
£770
Namibia Lifeline Clinic
Provide an essential pair of hands at the Lifeline Clinic in Epukrio, where you will contribute to the medical welfare of the San Busman community as well as gaining first-hand experience of healthcare in a developing country.
The Lifeline Clinic provides free primary health care services to more than 3,500 patients every year – with over 40% being children aged under 5. The clinic (along with the medical volunteers) are quite literally the lifeline for thousands of people within the local area.
At the rural clinic in the remote eastern region of Namibia, you will work alongside the clinic's doctor and nurse to learn about the common diseases affecting the local population and how to treat them.
You will deal closely with patients from the local San community, where you will get the chance learn more about their way of life. You will be fully immersed in the local culture and get to experience day-to-day life and the common struggles faced by the community.

Suitability
Who is it for?
Medical students, qualified professionals and volunteers with no experience
Departments available
No specific departments are available, however, you will assist with all aspects within the busy clinic. A full list of activities are included within the description below.
Elective placements
Medical, nursing and pharmacy
The San community are considered to be the oldest culture in the world and are traditionally hunter gatherers. They have been forced from their original lands, which are increasingly being used for grazing cattle, leaving them unable to survive in their traditional lifestyle.

Living in remote areas, the San community have considerable difficulty accessing healthcare. The region of Omaheke in Namibia covers a total area of 85000km2 with only one hospital and eleven nurse-led state clinics in this region.

More often than not, the San Bushman are treated as third class citizens and live in extreme poverty. Not only this, but recent research conducted at our clinic has shown that the San have a 15 times higher risk of tuberculosis than other tribes in the region.
The Lifeline Clinic receives no government funding and is reliant on the generosity of donors and the funds raised from medical volunteers to continue the lifesaving work.
Our aim is to give the next generation of this poverty-stricken community the education, healthcare and help they need to survive and build a brighter, healthier future.
Situated in the heart of the community that is home to around 500 San and Herero villagers, you will help within the clinic assisting the doctor and nurse with the daily tasks and help provide primary healthcare to everyone in need.
You will provide hands on support at the clinic, participating in observation, running reception and helping in the dispensary. Whatever your background or experience, you shall assist with the daily duties, which may include:
- Primary healthcare; observations, reassurance to patients, treatments and emergency referrals
- Observations; pregnancy tests, urine tests and recording findings
- Weighing babies and recording growth charts
- Blood pressure recordings
- Glucose testing and recording
- Wound dressings and cleaning of wounds
- Help in the pharmacy; stock control, packing medicines and new orders
- Family planning
- Financial record keeping and data capture input
- Accompanying the nurse into the community to carry out procedures
- General maintenance and cleaning of the clinic
- Helping with projects around the clinic such as the vegetable garden
During your time here, you will find that tuberculous and HIV are prevalent in the area. Not only this, but you will also see lots of patients with aches and pains and everyday problems. Common diseases amongst our child patients include fungal infections, intestinal worms, diarrhoea, dehydration, malnutrition and mouth infections. By themselves, these infections and illnesses may not be particularly severe, however, if left untreated they will get much worse leading to complications and sometimes even death.
In addition to the GP clinic, you'll be able to head out into the village with the doctor, who regularly operates an outreach programme at the local primary school and Skoonheid (a resettlement programme). We also hand out donations of clothes, shoes, soap and toothbrushes to adults and children where possible.
As well as examining and treating patients at the clinic and at the outreach sites, we transport and admit patients in urgent need of medical attention to the nearest hospital in Gobabis, 120km away.
This unique programme will also allow you to spend a few days at the wildlife sanctuary, the base for your arrival and departure that is close to Windhoek airport. You will be able to assist with the many tasks at the sanctuary and you'll be able to get up close to many different species of animal.
Prospective medical students can expect teaching on basic clinical skills, history taking and examinations of patients. Trained professionals will be asked to run consultations with patients and assist during the outreach work. This will provide a great opportunity for trained professionals to have a greater impact on the people who are a t the most in need of help.
Further Information
Things to do in Namibia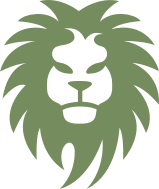 Namibia travel stories
Helping at the wildlife sanctuary in Namibia
After spending 2 weeks in Namibia at the wildlife sanctuary, I cannot recommend the project more! Being able to get up close to so many animals was a dream come true.
Namibia Wildlife Sanctuary
I volunteered at the wildlife sanctuary in Namibia for a month in early summer 2018. I was so nervous to travel alone but it was the best thing I have ever done!