Become a conservationist
in the
Kanaan
desert
Apply now
Duration
2-12 Weeks

Accompanied age
12+

Minimum age
18+

Start dates
Every Thursday

From
£1000
Duration
2-12 Weeks

Accompanied age
12+

Minimum age
18+

Start dates
Every Thursday

From
£1000
Namibia carnivore conservation & research in Kanaan
Quicklinks
Volunteer as a big cat conservationist in the stunning Kanaan Region of Namibia, where your help will ensure the carnivores habitat and all other animals that call it home, are safe for years to come.
You will make a positive impact every day, surrounded by a team of passionate, like-minded people, who are all striving to make a difference in Namibia. Your time will be focused on researching the free-roaming populations of carnivores to support the important role in mitigating human-wildlife conflict.
Background to the research programme
Talk about Namibias varied wildlife and home to most cheetahs and other big cats (list all animals)
Human wildlife conflict
research has to be carried out and a plan drawn up to help everyone
Where and what you will be doing
Carnivore numbers are starting to fall and several different species are becoming endangered – something we as a whole have to address. The large majority of these wild animals live outside of the protected conservation areas, which often results in them being killed by farmers who view them as a threat to their livestock.
The vital research that is gathered at Kanaan, will help with strategies and conservation techniques that can be put into place to stop wildlife populations declining. You, along with other research volunteers may be involved with mapping the terrain, assisting with capture and releases, tracking, game counts (on foot, in vehicles and even on horse back), camera traps placement and analysis, maintenance and security on the reserve as well as night drives and sleep outs.
Where will I be volunteering?
Talk about the area of Kanaan
When the local team bought it and why (aims)
What they are currently doing
The unique location of Kanaan, offers serene surroundings in the heart of Namibia - a true desert gemstone. With endless red sand dunes, imposing mountains, vast grass plains and crystal clear night skies you will discover all of what this beautiful 33,000-hectare estate has to offer.

Rehabilitate the land, environment and ecosystems for uninhibited movements of local fauna, including; cheetah, brown hyena, spotted hyena, leopard, springbok, oryx, ostrich, kudu, bat-eared foxes and many other desert-adapted animals.
Our aim is to find a balance between the needs of Namibia's human inhabitants and its spectacular wildlife. Home to a wide variety of large carnivores, has resulted in Namibia being the centre of the battle to ensure these beautiful animals are around for the future generations.
Previously utilised as a film, photography and holiday destination, the plan here is to establish an unfenced wildlife reserve in order to provide a refuge or safe haven for an extensive array of endangered species.
Kanaan encompasses 352km2 of desert scenery in which volunteers will get involved in vital research and conservation.
What is my role?
Here volunteers will become first-hand involved in conservation through the research and monitoring of free-ranging carnivores. Daily activities during the wildlife volunteer programme will entail hiking in the vast outdoors of this semi-desert landscape. Volunteers will get ample field experience and be involved first hand with all aspects of our research programme, which includes:
Mapping - The simple basis for any professional management of a wildlife area is a good, accurate map. Maps, for example, are necessary to evaluate plant and animal population data and guide future decisions. The volunteers will join the researchers and use a GPS unit to map anything from important wildlife observations to habitat features as well as infrastructures such as roads, water holes, fences etc. Once collected, the positional information will continually be processed into up-to-date reserve maps which are used by management and for publication of scientific results. Mapping means quality time in this fantastic environment whilst collecting information on a variety of features and resources. A lot of the mapping will be undertaken on foot to understand the relevance of data at the landscape scale. Encounters with different species of wildlife are guaranteed.
Capture Mark Release - To understand how wildlife utilise the reserve and how they interact in a challenging and demanding environment requires indirect monitoring techniques such as GPS satellite tracking. Especially for very secretive species like the cheetah and spotted hyena, GPS collars are a good way of gathering important information. The volunteers will help researchers identify areas of regular carnivore activity (dens, riverbeds or marking trees for example), place trap cages for cheetahs only. When species of interest are captured, the animals will be immobilised on-site and fitted with suitable GPS or VHF trackers for continued monitoring. After release, the work continues at the computer following the satellite information from study animals and putting them in a scientific context. Please note this activity is dependent on carnivore species present in the environment and the availability of camera's and equipment.
Radio Telemetry tracking - Collaring animals with GPS trackers to follow their day-to-day movements is only one piece of the puzzle though. Remote satellite tracking does not tell us much about the breeding success, prey selection, health status or other important ecological parameters of a study animal. Direct observations are necessary to evaluate these suitably and therefore the team will go into the field to track collared individuals and make direct assessments. The animals are found by way of radio telemetry which means locating the radio transmitter in each collar with an antenna and receiver. Days in the field can be long and warm, and a certain amount of walking is often required following the radio signal of transmitters – but the rewards of finding wildlife in the desert and collecting meaningful information at the same time are unrivalled. Please note this activity is dependent on collared carnivore species and their presence on Kanaan.
Game Count - Herbivores of all sizes are an integral part of African ecosystems. In the vast Namib Desert it will be critical to understand local ungulate population dynamics and migrations to ensure sufficient water supply. At the same time, ungulate populations need to be assessed against the available vegetation to avoid damage to the ecosystem, for example from overgrazing. The volunteers will participate in regular game counts on either horseback or car to assist these monitoring efforts. Kanaan has historically been home to large herds of migratory and desert-adapted oryx (gemsbok) and springbok, but also contains less known species such as the greater kudu or klipspringer. Ostrich populations will also be counted. Questions to answer include, for example, how do wildlife utilise this semi-arid landscape on a seasonal basis and how does this correlate with predator populations?
Camera Trapping - During the early resource identification stage as well as during the continuous monitoring of wildlife populations we also rely on "additional eyes" in the form of motion-triggered camera traps. Because the cameras record data 24/7 and every day of the year, they often "observe" wildlife that humans overlook. Moreover, the cameras are non-selective and therefore capture information on all wildlife that pass in front of them, be they carnivores, herbivores, birds or others. This helps the researchers assess which species are present, and where they are most active, especially for animals that are usually very cryptic or entirely nocturnal. The cameras are non-invasive and sometimes record interesting behavioural data that we would otherwise have no access to. Volunteers will help set cameras in the field (for example at water points, cheetah marking trees, caves etc.), maintain them (refresh batteries and memory cards) but also go through the abundance of images to assess and structure the data recorded.
Cheetah Feed - Kanaan Desert Retreat is home to two rescued cheetahs from the N/a'an ku sê Sanctuary who are now the lucky residents of a 7 hectare enclosure on the red dunes of Kanaan. Volunteers will be involved in the food preparation, feeding (depending on lodge tours) and care-taking of these cheetahs as well as enclosure cleanings on a regular basis during their stay at Kanaan. Caring for these two cheetahs has become a vital aspect of the program at Kanaan, as N/a'an ku sê is dedicated to providing the best possible life for these former victims of human-wildlife conflict. Seeing these cheetahs up close with Kanaan's stunning desert scenery as a backdrop is a truly inspiring opportunity that is not to be missed!
Maintenance and security - Work on a wildlife farm does not end with science and research though. For the ecosystem to function adequately several maintenance activities are compulsory, especially in very dry areas like Kanaan. It will be important to conduct regular Anti-poaching patrols and other security efforts. As part of Environmental rehabilitation the volunteers will also be involved project such as fence removal. The volunteers will be exposed to and participate in the operational aspects of the farm, and they should be prepared to get their hands dirty from time to time and contribute to maintenance as their capabilities allow.
Other activities - One of the must-do activities in the Namib Desert is the sun-downer. Enjoy the tranquillity and breath-taking scenery of the Namib when the sun sets and paints the desert in unimaginable colours. We will also be conducting night drives or sleep-outs as part of our security protocol, but also to observe some of the nocturnal desert wildlife. While your here, make sure you sit back and let your mind wander away from the buzz of civilization – Kanaan is the ideal place for relaxation. The Namib night sky with its ever-prominent Milky Way is another highlight not to be missed.
The successful management of any wildlife area is a complex and difficult task with many facets and different interests. The scale of operations can be daunting and requires many eyes and hands to get the necessary work done. Previously utilised as a film, photography and holiday destination.

What will a typical day look like?
The tranquil seclusion and peacefulness of nature that the desert solitude provides allows you to get away from it all. Your day starts with the waking silence of the desert with the odd roar of a lion and ends with newfound friends sitting around an open fire, watching the breath-taking sunset behind the dunes and mountains.
Where will I be staying?
While volunteering at the Lifeline Clinic you will be staying within a modern bungalow along with the resident doctor and nurse. Here you will be able to become good friends with the local team and other volunteers and learn so much about the local way of life. Your arrival and departure base will be at the Wildlife Sanctuary, near Windhoek Airport, so if you wish you can also have the unique opportunity to work with the animals here for a few days. The Lifeline Clinic is approximately a 4 hour drive from the sanctuary and we will arrange all your transfers.
Other things to consider
Remote location - g
Further Information
"An absolute privilege to volunteer in Kanaan, Namibia. Beautiful and breathtakingly quiet and vast, with wonderful wildlife and great people."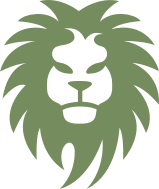 Namibia travel stories
Helping at the wildlife sanctuary in Namibia
After spending 2 weeks in Namibia at the wildlife sanctuary, I cannot recommend the project more! Being able to get up close to so many animals was a dream come true.
Namibia Wildlife Sanctuary
I volunteered at the wildlife sanctuary in Namibia for a month in early summer 2018. I was so nervous to travel alone but it was the best thing I have ever done!