Become a conservationist
in the
Kanaan
desert
Apply now
Duration
2-12 Weeks

Accompanied age
12+

Minimum age
18+

Start dates
Every Thursday

From
£1000
Duration
2-12 Weeks

Accompanied age
12+

Minimum age
18+

Start dates
Every Thursday

From
£1000
Namibia carnivore conservation & research in Kanaan
Quicklinks
Volunteer as a big cat conservationist in the stunning Kanaan desert where you will assist with ongoing research to help mitigate human-wildlife conflict.
This is your chance to enjoy the tranquillity and breathtaking scenery of the Namib desert where you will be surrounded by imposing dunes, vast grass plains and the picturesque crystal clear night sky. The Kanaan region is also home to a wide variety of free roaming animal species including antelopes, hyenas, cheetahs, springbok, oryx, ostrich, kudu, bat-eared foxes and many other desert-adapted animals.
You will make a positive impact every day surrounded by a team of passionate, like-minded people who are all striving to make a difference in Namibia. Your time will be focused on researching the free-roaming populations of carnivores to support the important role in mitigating human-wildlife conflict.
Background to the research programme
Despite being in a vast and remote desert, the ever growing problem of human-wildlife conflict is still causing major issues. Namibia is famously known for being the cheetah capital of the world, with over 3,000 of these wild carnivores thought to be roaming the country outside of protected zones. However, the conflict also involves the elusive brown-hyena population to.
As the country's population rises, villages and towns need to grow and more land is needed for farming and other essential activities. In the cheetahs and hyenas eyes, humans are encroaching onto their territory with their habitats shrinking on a daily basis. Unfortunately, this conflict is resulting in many livestock animals being killed and damage being caused to crops and farmlands. In retaliation, the farmers and local communities are having to result to protecting their livelihoods by killing problematic carnivores.
With this fierce conflict continuing to this day and with the population estimated to continue to grow, it is vital that in-depth research is carried out to ensure sustainable and effective conservation measures are introduced.
You and other volunteers will play a big role in helping to gather information the project needs to continue to grow its database on the local wildlife. With this increased data and knowledge of the human-wildlife conflict being caused by hyenas and cheetahs, the team hope to reduce this problem in the area. You will have the rare and exciting opportunity to work closely with and actively participate in the conservation of African wildlife in the beautiful Kanaan desert.
The programme will also provide you with the unique chance to care and observe non-releasable cheetahs who have been relocated from problem areas and are now freely roaming the 7.5 hectare reserve - giving you the chance to see these majestic animals up close.
Where will I be volunteering?
Namibia is a country that is well known for its beauty, wildlife and vast landscapes. Amongst the dramatic and endless red dunes of the Namibia Sand Sea, you will find all of these in abundance.
The local team who are behind the Namibia Wildlife Sanctuary acquired the 33,000 hectare expanse of land in the heart of the desert in 2014, with the aim to preserve and conserve the Kanaan ecosystem. Not only will you get to enjoy this unique location that offers serene surroundings of imposing mountains, vast grass plains and crystal clear night skies, but the Kanaan region is also home to a wide variety of free roaming animal species. These include antelopes, hyenas, cheetahs, springbok, oryx, ostrich, kudu, bat-eared foxes and many other desert-adapted animals.
Previously used as a filming and photography location, the region was purchased to carry out wildlife studies with a brand new beginning. To date, volunteers have been involved in removing old structures (such as fences), to provide free range to each of Kanaan's animals and in turn creating the perfect grounds in which to carry out vital ecological studies.
In addition to carrying out important research, the site at Kanaan has also been utilised as a safe space for injured or habituated animals to enjoy a better quality of life. A 7 hectare enclosure has been created for a small number of non-releasable cheetahs to live, giving you the opportunity to come face-to-face with one of Africa's most iconic animals as you aid in their care.
What is my role?
As you work alongside the dedicated research team, you will provide an extra pair of hands and eyes as you assist with vital research and monitoring of the free-roaming carnivores around you. The daily activities will see you hiking in the vast outdoors of this semi-desert landscape where you will get ample field experience and be involved first hand with all aspects of the research programme.
The main focus of this project is to learn more about Kanaan's wild animal populations and during your stay you will help to record data on a range of species such as brown or spotted hyenas, cheetahs and leopards in order to help understand their use of the land. You will be involved in all areas of conservation including the monitoring of wild carnivores and game counts, ultimately helping the team devise long-term management techniques to protect the region's wildlife.
As part of this process, a lot of time and focus is on researching the numbers, health and movements of the local spotted hyena populations. Over the past 4 or so years, volunteers have assisted in placing and analysing camera traps in partnership with the Brown Hyena Research Project and Namibia Wild Horse Project. The information gathered from these cameras and site explorations are used to determine whether the spotted hyena are causing conflict in the local area, to gather data on the population dynamics of the spotted hyena at each site, determine their prey preferences and to better understand these elusive animals.
The programme is home to two rescued cheetahs from the wildlife sanctuary who are now the lucky residents of a 7 hectare enclosure on the red dunes of Kanaan. You will be involved in preparing their food and feeding the cheetahs, cleaning their enclosure and other general tasks. The team are dedicated to providing the best possible life for these former victims of human-wildlife conflict. Seeing these cheetahs up close with Kanaan's stunning desert scenery as a backdrop is a truly inspiring opportunity that is not to be missed!
You will also get to enjoy the tranquillity and breathtaking scenery of the Namib desert when the sun sets and paints it in unimaginable colours. You will be conducting night drives and/or sleep-outs as part of the security protocol and to also observe some of the nocturnal desert wildlife. While your here, make sure you sit back and let your mind wander away from the buzz of civilisation – Kanaan is the ideal place for relaxation.

Not only this but you will also be involved with mapping the terrain, assisting with capture and releases, tracking carnivores using telemetry and GPS equipment, heading out into the desert on horseback for observations and maintenance and security on the reserve.
What will a typical day look like?
The tranquil seclusion and peacefulness of nature that the desert solitude provides allows you to get away from it all. Your day starts with the waking silence of the desert with a call out from a nearby cheetah and ends with your newfound friends sitting around an open fire, watching the breathtaking sunset behind the dunes and mountains.
You will generally be volunteering from 8am to 5:30pm Monday to Friday. Activities and timings vary depending on the number of volunteers and the needs of the project at any given time, so please be prepared to be flexible - be ready to take on any tasks and to get dirty in the process!

During your free time you can enjoy relaxing in the swimming pool, go sand boarding down the towering dunes and take part in one or several group based activities organised by the local team.

Where will I be staying?
When volunteering at Kanaan you will be staying within a beautifully renovated farmhouse that enjoys panoramic and far-reaching views across the desert. If you're looking to escape civilisation and to enjoy some peace and tranquillity, then staying in the heart of the Kanaan desert is the place to be!
After a hard day's volunteering, everyone comes together to talk about their day and share stories around the large fire pit. As you relax and unwind, you can watch the sunset behind the mountains and sand dunes and then stare up to the clear night sky with the stars shining so brightly! You can also cool down in the luxurious swimming pool - a must under the beating African sun!
Other things to consider
Multiple programmes - Whilst in Namibia you may have the opportunity to assist within the wildlife sanctuary, teach within the local school or assist within the lifeline clinic in the north. If this is something you are looking to do, we would recommend arranging this before you travel as spaces may be limited when you arrive.

Horseback riding - Although most volunteers do get to experience horseback riding, this is not a guaranteed activity. Please note, there is a maximum weight of 85kg per rider.

Accommodation upgrade - There is also an option to upgrade your accommodation to one of the project's private chalets in a newly built tented lodge. Please get in touch for further details.
Further Information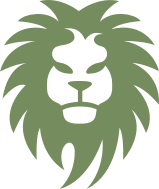 There is no where like Kanaan!
An absolute privilege to volunteer in Kanaan, Namibia. Beautiful and breathtakingly quiet and vast, with wonderful wildlife and great people.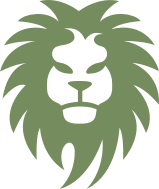 Namibia travel stories
Helping at the wildlife sanctuary in Namibia
After spending 2 weeks in Namibia at the wildlife sanctuary, I cannot recommend the project more! Being able to get up close to so many animals was a dream come true.
Namibia Wildlife Sanctuary
I volunteered at the wildlife sanctuary in Namibia for a month in early summer 2018. I was so nervous to travel alone but it was the best thing I have ever done!