Play a vital role in caring
for 500 rescued
animals
Bears, monkeys, elephants, tigers, birds & more!
Apply now
Duration
1-12 Weeks

Accompanied age
12+

Minimum age
18+

Start dates
Every Sunday

From
£340
Duration
1-12 Weeks

Accompanied age
12+

Minimum age
18+

Start dates
Every Sunday

From
£340
Thailand wildlife rescue centre
Spend your time volunteering at the wildlife rescue centre, where you will play a vital role in helping to care, rehabilitate and hopefully release over 500 animals that currently call the centre home. Located 160km south of Bangkok, the centre provides a refuge for rescued animals that have been illegally poached or mistreated by humans in the tourism industry.
Working alongside the local staff, you will get a unique behind the scenes experience, with the opportunity to get up close to gibbons, macaques, bears, wild cats and so much more! You will spend your days volunteering alongside the animals, where you and other passionate volunteers will assist with preparing and distributing food and water, assisting with environmental enrichments, cleaning enclosures, maintaining the forest areas and more.
You will not find a more rewarding programme, knowing that you have played a massive role in caring for the animals, who without you, will still be living a life of torment and distress.
Background to the wildlife centre
Thailand has a rich biological diversity, which unfortunately is decreasing at an alarmingly fast rate due to human exploitation and other pressures. Wild animals, such as gibbons, macaques, lorises, bears and more are commonly poached from the wild, which is sadly pushing many animals in Thailand to the brink of extinction.
The thriving and ever-growing tourist industry in Thailand plays a large part in the country's new found economy and supports the livelihoods of many locals. However, this new found success has brought along wide spread exploitation of many animals in order to profit. With elephant riding, performance shows, appearances in photos and other in-humane attractions, the conditions the animals are kept in and how most are treated, result in the vast majority simply not surviving long. On top of this, many animals are also illegally poached from the wild in order to be sold as pets or to be killed in order to produce so called traditional medicines.
The wildlife rescue centre was founded with the aim of trying to rescue these animals that have been subjected to abuse. By providing a safe-haven and all of the care they may need, the centre hopes to rehabilitate as many animals as possible to eventually release back into the wild - where they belong!
You and other volunteers from around the world will help support the rescue centre, assisting and leading tasks to help rehabilitate and care for all of the animals that call the centre home. Without the invaluable contribution from you, the wildlife rescue centre would simply not be able to function.
Where will I be volunteering?
You will be volunteering in a 100% ethical wildlife centre, located around 160km south of Bangkok. The centre provides shelter for animals, with the hope to rehabilitate and release as many of them back into the wild. For those animals that sadly would survive in the wild, they are provided with a safe and peaceful environment as close to their natural habitat as possible, to live out the rest of their lives happy. Since their inception in 2001, the rescue centre has given shelter to 1000's of wild animals, thanks to the support from volunteers.

With over 500 animals at the centre at any one time, you will be volunteering up close with a huge variety of species. These can include gibbons, macaques, lorises, langurs, bears, wild cats, various civet species, reptiles, otters and birds. At times the centre can also be caring for other exotic wildlife, including tigers and crocodiles. All of these animals have been rescued from poor living conditions, saved from the illegal wildlife trade, the pet industry, the tourist / entertainment industry or directly from the wild - due to road traffic accidents, dog attacks or other accidents caused by humans.
The local team are always purchasing additional plots of land around the centre to provide even more space for all of the animals and to ensure they have the capacity to rescue and help rehabilitate more wildlife. The wildlife rescue centre is also home to the elephant refuge centre (that you can also volunteer on) that provides protection and care to over 20 elephants.

The programme also aims to protect the last few remaining wild animals in Thailand from habitat destruction. They hope to achieve this through education and raising awareness, not only with the locals but also with the masses of tourists that travel to Thailand each and every year.
The centre is always actively developing programmes to rescue, rehabilitate and release captive animals with the hope of restoring Thailand's wild animal populations and habitats back to the thriving ecosystems they once was - and they need your help!
What is my role?
Due to the scale of the programme and the amount of work required to ensure all animals get the daily care they need, the staff are often overstretched - this is where you come in!
Working alongside the local staff, you will play a vital role to support and assist with caring for all of the animals within their care. The extra support from volunteers is crucial to ensure that every animal receives the optimum level of care and also allows the local team to focus on other important tasks such as animal rights campaigning and education.
While volunteering you will get the most amazing opportunities to be close to the animals and be grateful knowing that that all of your time and effort is really making a difference. You will support the team with all of the day-to-day operations, including; preparing and distributing food and water, assisting with environmental enrichments, cleaning enclosures, scrubbing the animal pools and general maintenance including maintaining the forest areas. It's important to note that the project work is hands off, but this does not restrict the importance of your efforts.
As the centre is a non-profit organisation, they are dependent on not only your help but the monies paid from your programme fee. The money you pay to volunteer goes directly to the running costs of the centre and to ensure it is possible to continue providing the care the animals need.

What will a typical day look like?
While volunteering in Thailand, your working day will start at 6:30am at the volunteer house and normally finish around 5pm. There will of course be several breaks throughout the day for breakfast, lunch and water / toilet breaks. You are expected to work a 5/6 day week and some tasks can be quite physically demanding. Every morning you will be assigned to a work group by one of the local coordinators and your schedule for the day will be explained.
Where will I be staying?
You will be living within the grounds of the rescue centre, where all of the animals are just a short walk away. You will fall asleep to the birds tweeting and the elephants trumpeting! Situated within temple grounds just outside of a small village (10 minute walk), this beautiful and peaceful environment is perfect for not only the animals to retire to, but also for you to relax and enjoy your surroundings.
The nearby village has all of the basic amenities, including several supermarkets, an internet cafe and some restaurants. Many volunteers choose to visit the spa resort just down the road, where you can make use of the luxurious spa and swimming pool and also eat in the hotel's restaurant - all with amazing views of the river. A bit further away, you will find two popular beach resorts (Hua Hin and Cha-Am) as well as Kaeng Krachan National Park where you can head off on safari.
Other things to consider
Hands off volunteering - Please be aware that this wildlife programme is strictly hands-off. While volunteering in Thailand, there will be no physical interaction with the animals. This is to provide the animals with a natural experience to ensure they have the best chance of being able to be released back into the wild. Instead, you will provide the essential daily needs for the animals, including feeding, cleaning the enclosure and providing stimulation through enrichments.
Helping on multiple projects - During your time in Thailand, you may also have the opportunity to help at the elephant refuge centre, which is located within the same grounds - depending on availability and planned activities. If you would like to split your time across each programme, then we can of course arrange this beforehand to guarantee you a place at both. Please simply state you wish to help on both programmes under the 'special requirements' box when applying and state your desired durations on both (needs to be in whole weeks).
Additional tasks - All volunteers will be asked to assist in additional tasks outside of the project hours. This will be to help run the volunteer house and may include activities such ensuring all areas of the accommodation are kept tidy and caring for the dogs that live a the house. The local team will assign two people to each task on a regular basis.
Further Information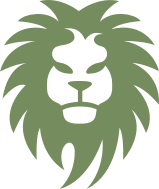 Five Stars
Best time ever, I've made friends for life that I'm finishing my travels with! Work not for the faint hearted but the most amazing three weeks of my life :)
Came back a changed person
As a first time traveller and volunteer, the mighty roar was perfect for me to sign up to. They always have someone available to ask any questions you have, no matter how silly. Volunteering at Thailand was genuinely such a life changing experience and I wish I could've stayed their forever. Being so young I was afraid of many things but I had support the entire time making sure everything went smoothly. Will definitely be volunteering with TMR again soon.
The best experience of my life
I honestly had the best experience of my life in Thailand volunteering with the elephants.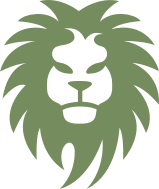 Thailand travel stories
Assisting in an elephant sanctuary in Thailand
Hear all about my 2 weeks looking after elephants and other animals in Thailand. The work the sanctuary does to ensure elephants are rescued and rehabiltaed is so commendable and highly rew
Volunteering with elephants in Thailand
After checking The Mighty Roar's feedback and reading about the project, I decided to volunteer in Thailand with elephants. I would highly recommend it to everyone!