Play a vital role in caring
for 500 rescued
animals
Bears, monkeys, elephants, tigers, birds & more!
Apply now
Duration
1-12 Weeks

Accompanied age
12+

Minimum age
18+

Start dates
Every Sunday

From
£340
Duration
1-12 Weeks

Accompanied age
12+

Minimum age
18+

Start dates
Every Sunday

From
£340
Thailand wildlife rescue centre
Thailand has a rich biological diversity which has, sadly, decreased in recent years due to human exploitation. That, coupled with habitat loss and habitat degradation, is pushing much of the Thai wildlife to the brink of extinction.
Many of its beautiful inhabitants are illegally poached from the wild in order to be sold as pets, photo props and other in-humane tourist attractions. Some are even sold in order to produce 'traditional' medicines. These are miserable conditions for any animal to have to live in, and sadly many don't survive for very long.
Founded in order to provide refuge to animals who have sadly been exposed to the illegal wildlife trade, the pet industry, tourism and entertainment industry, and the illegal wildlife trade. They have even rescued directly from the wild; where human life is leaving them vulnerable.
The aim is to educate the people of Thailand, the tourists who visit, and the worldwide population in the welfare and rehabilitation of the animals in order to restore the wild animal populations. Raising awareness of what these animals must endure greatly increases their chance of survival when released back in to the wild.
There are currently over 500 rescued animals at the centre and, naturally, this means that volunteers are always required. This is where you come in. If you're an animal and wildlife lover, and you want to help give these animals a better life, you're exactly what they're looking for.
Support from volunteers is vital to ensure that every animal receives the optimum level of care. At the centre, you will get the most amazing opportunities to be close to the animals, care for them and provide what they need in order to survive. Not only this, you will get the chance to meet and form friendships with people from all around the world, and experience a different culture. Volunteers of all ages, and from all backgrounds, are very welcome.
Based in a tiny village, around 170km south of Bangkok. Here you can experience the true Thai culture and enchanting scenery.
It's not far away from the picturesque seaside towns of Cha-Am and Hua-Hin. Once a fishing village, Hua-Hin has become a fashionable escape for residents. It's the perfect mix of City and Seaside with cosmopolitan ambience. With lively markets, golf courses, watersports and international cuisine all at affordable prices, you probably won't even set foot on the sand!
You will generally be working between 8 and 9 hours per day. This work is invaluable to the centre, and is so rewarding.
Your typical duties will include; preparing and distributing food and water, assisting with environmental enrichments, cleaning enclosures, scrubbing the animal pools and general maintenance including maintaining the forest areas. It's important to note that the project work is hands off experience, but this does not restrict the importance of your efforts.
You can be sure that your days will be varied, and no two will be the same. In addition to those activities listed above, you may be involved in others such as; construction and development of the grounds and 'Doggy Duty' which involves caring for the dogs who live there too.
The working day will begin at 6:30am. You will be assigned to a work group each day and will work alongside the team leaders who are long-term experienced volunteers who assist and guide you throughout the daily tasks. It is appreciated that everyone has their own working pace, and that everyone has their own strengths and weaknesses. Everyone is respectful of this, and if you feel that you have been given too much, or too little work, you just need to tell your team leader.
You will work six days per week, with the evenings and your day off being your own time. Use this time to explore the local area and really get to grips with the Thai way of life. If you're looking for a way to unwind, and wouldn't mind a bit of luxury, there is an amazing Spa really close by. Here, you can enjoy the use of their swimming pool, have lunch/dinner in their hotel restaurant and even enjoy a luxurious massage.
Further Information
"Helping all of the animals in Thailand was a dream come true! Being able to get so close to them and know that the work I'm doing is directly benefiting them is such a rewarding experience."
Activities
Preparing food & feeding

Preparing and distributing food and water.

Environmental enrichment

Assisting with environmental enrichments.

Cleaning enclosures

Cleaning enclosures.

General maintenance

Scrubbing the animal pools and general maintenance including maintaining the forest areas.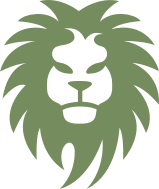 Thailand travel stories
Volunteering with elephants in Thailand
After checking The Mighty Roar's feedback and reading about the project, I decided to volunteer in Thailand with elephants. I would highly recommend it to everyone!