Teach children who are
eager to learn in
Hanoi
Smiling faces and positive attitudes await you in Hanoi
Apply now
Duration
2-24 Weeks

Minimum age
18+

Start dates
1st & 3rd Thursday

From
£310
Duration
2-24 Weeks

Minimum age
18+

Start dates
1st & 3rd Thursday

From
£310
Vietnam teaching volunteers
Quicklinks
Come and teach in Vietnam where you will play an important role in supporting the local teachers. You will become an integral member of one of the many government and community schools we support around Hanoi.
This is your chance to really make a difference by providing a new learning experience for the children and at the same time teaching new vital skills and sharing cultural perspectives. Conversing with fluent, native English speakers will greatly improve the children's language skills, essential for future employment.

You will immerse yourself into the vibrant and diverse Vietnamese culture and have plenty of time to explore everything this amazing capital has to offer and beyond.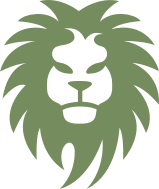 Volunteering in Vietnam
I could not have wished for anything else from my time in Vietnam. Teaching in the secondary school was out of this world and the children were so eager to learn and I will miss them so much.
Background to the teaching programme
Since the market reforms in the 1980's, Vietnam has become a booming country and is second only to China in economic developments. With this new found success and the tourism industry and other professional services growing year on year, learning English has never been more paramount.
One of Vietnam's strategies to achieve further economic growth is the modernisation of its education system, which is considered to be lagging behind other Southeast Asian countries. In recent years there have been many reforms put into place, with the most important being English lessons introduced into the national curriculum in 2010. On top of this, access to primary and secondary education has risen significantly and more and more funding has been directed to schooling.
However, with approximately one million workers every year transitioning from the traditional agriculture industry into other sectors and services and nearly 40% of the population being aged under 25, there remains a huge lack of placements to cater for everyone. Over the past decades, the fast-paced growth of the education system has intensified quality problems at overcrowded secondary schools and universities and led to the mushrooming of low-quality private providers.
With classrooms being overcrowded and the lack of native English teachers being present, we hope that you and other volunteers can assist with creating and providing interactive and engaging lessons as well as providing more one-to-one support for the students. We support a range of educational facilities from government primary schools, secondary schools, universities and local community classes where you will encourage students to engage more and improve their confidence.
Where will I be volunteering?
Nghia Tan Primary School - Located in the Car Giay district, Nghia Tan Primary School aims to provide English lessons and improve the confidence of the 3,000 children that attend each and every day. There is very little chance for the children who are aged from 6 to 11 years old to meet and communicate with native English speakers, so your presence will play a vital role. On top of this, due to classroom sizes, sometimes the children do not get the attention and support required to progress their skills.

Phu Thuong Primary School - Situated in the Tay Go district, Phu Thuong is one of many public schools in Hanoi. There are around 1,200 children aged between 6 and 11 years old that attend every day. Out of a total of 40 teachers, only 2 are able to speak fluently in English and with class sizes consisting of an average of 50 students, there is simply not enough resources to ensure everyone receives a proper education.
Pascal Secondary School - Pascal Secondary School is located in a suburban area of Hanoi that has limited access to modern and qualified teaching institutes. Established in 2010, the school teaches around 150 students aged between 11 and 15 years old. Their aim is to create and provide a friendly and inspiring learning environment for all of the community in this disadvantaged area. Although the children do have some English knowledge, they often have poor pronunciation due to their lack of contact with native speakers. There is a keen focus to learn English for these older pupils to enable them to develop in the future and improve their communication skills which will help them to acquire later employment.
Community Classes - As is similar in the United Kingdom, Vietnamese schools often have long summer holidays (between June and August). With this in mind and the fact that many students crave more English lessons, our local team started offering local community classes throughout this period in 2011. Adopting a more student centred approach, you and other volunteers will lead your own classes and offer more one-to-one support to ensure everyone that attends improves their English.
What is my role?
Your role will vary slightly depending on which school you are placed at and the age of the children you will be teaching. With this in mind, there are still many similarities no matter where you will be volunteering.
Your will assist the teachers by providing more one-to-one time with children to ensure they fully understand the lesson. On top of this, you will also plan and lead your own classes to deliver a more student-orientated approach. You will mainly be teaching English, but you'll also be able to introduce some new and exciting extra-curricular actives such as arts and crafts, games and more.
During your free time you will be able to create interactive and exciting lessons (in line with the current curriculum) that aim to get the children more engaged. Creating lessons that are fun and introducing some new activities really helps to enrich the education the children receive and improves their levels of literacy, numeracy and communication.
The children are eager to learn and you will find that they all have a real thirst for knowledge which helps to make your teaching experience as rewarding for you as it is for them. With smiling faces and positive attitudes, their excitement will shine through everyday, letting you know what an amazing job you are doing.
What will a typical day look like?
You will be volunteering from Monday to Friday, teaching for 20 hours per week if you are placed within a primary school and 30 hours a week within a secondary school. Your actual working hours each day will be dependent on the placement you are assigned to and could be any 4/5 hour period from 8am to 6pm.
Throughout your day you will be teaching different groups of classes, with various aged children.
All schools are located within a one hour commute of the volunteer accommodation and the transport costs are included within the programme fee. You will make use of the capital's excellent public bus network where you will either be provided with a bus pass in-country or reimbursed your travel fares on a regular basis.
At the end of every day, volunteers from all programmes meet back at the accommodation to have a delicious meal or head out and explore Hanoi - especially The Old Quarter.
Where will I be staying?
While volunteering in Vietnam, you will be staying within our dedicated volunteer accommodation located just outside of the centre of Hanoi. This peaceful and friendly neighbourhood is the perfect base camp for volunteering and exploring everything Northern Vietnam has to offer. You'll have plenty of opportunities to explore the capital at your leisure. Whether you want to have a gentle stroll down to the market, try some mouthwatering street food or are after a more lively atmosphere in the Old Quarter, then Hanoi has it all!
Being the capital, there are great transport links to allow you to explore everything Vietnam has to offer. If you wish to go on an overnight cruise around Ha Long Bay, spend your days trekking through Sapa or relax on the golden sandy beaches along the Eastern coast then everything is easily reachable.
Other things to consider
Project placements - As we support a wide range of educational facilities across Hanoi (including many more than listed above), it is important to note that it is not always possible to place you within any preferred school. You are more than welcome to request your preferred option when applying under the 'special requirements' box during the application process, but this cannot be guaranteed.

Previous experience or qualifications - Although an advantage, no previous experience is required. As long as you bring lots of positive energy and are enthusiastic, then your efforts and time will contribute massively to the school and local community.
Online TEFL course - Although not mandatory, we encourage volunteers to prepare as much as possible for their English teaching placement abroad. In the build up to your trip, you can make the most out of your time by completing an international accredited online TEFL course - costing £159. This course will not only prepare and provide the necessary skills allowing you to help further when volunteering, but can also be used to gain employment around the world.
Resources and donations - Resources can be very limited on our programmes in Vietnam and we would really appreciate any additional support that can be provided. It would be amazing if you could bring any materials associated with your project, including pens, paper and anything else you think will aid your time on the programme.
Weekends and free time - You will have every weekend off from volunteering and this is the perfect time to explore everything this beautiful country has to offer. You are more than welcome to simply relax around the accommodation and enjoy the nearby beaches, but most volunteers will use this time to travel and see the country. Further down this page you will come across many suggestions and ideas on where you could go. Alternatively, if you are looking to see as much of the country as possible during this time, travel with other volunteers and be accompanied by one of our local team members, then you may be interested in one or more of the organised weekend trips we run.
Further Information