Assist in a busy hospital in
the heart of
Cape Town
A perfect experience if you are embarking on a career in medicine
Apply now
Duration
2-24 Weeks

Minimum age
18+

Selected Sunday start dates throughout the year

From
£290
Duration
2-24 Weeks

Minimum age
18+

Selected Sunday start dates throughout the year

From
£290
South Africa medical volunteers
Quicklinks
Gain valuable experience assisting in a hospital in South Africa, where you will be able to work with and observe some great local medical professionals. This will allow you to gain greater appreciation and understanding of some of the challenges that South Africa faces.
Our medical volunteers are placed in a range of health care centres and clinics located in Cape Town, including Green Point Community Health Clinic, which provide facilities for poorer people who cannot afford private medical care.
This unique experience is the perfect project if you are embarking on a career in medicine, and will offer you a wide range of out-patient healthcare activities, suitable for medical students and medical practitioners. Not only will this experience provide insights into new techniques where you can learn from the local staff, but it will help to boost your C.V. and clearly distinguish you amongst your peers, giving you an invaluable edge for your future career.

Suitability
Who is it for?
Medical students and volunteers with no experience
Departments available
There are no specific departments you can be assigned to, however, you will receive a broad overview of all services offered by the hospital
Elective placements
Medical and nursing
South African healthcare clinics are currently often heavily under resourced, under-funded and struggle to have a good number of doctors and nurses available in comparison to the number of patients seeking help. Alongside this a large number of clinics and centres struggle with ageing and deteriorating infrastructure.
In these poorer areas, the healthcare is provided free-of-charge, but this often means that there is more demand than available supply. It also means that there is commonly overcrowding and extremely long waiting times for the medical care. Shortages of medications is also common, with an inability to always treat everyone who attends these very busy environments.
So as a volunteer, your help is invaluable! You will play a huge role in cutting down the waiting time of patients, offering an additional pair of hands as you work as a Medical Assistant. This increase in turn-around times makes a massive difference and is therefore appreciated by both the patients and the other staff at the clinic.
You will spend your days in your allocated clinic or centre caring for those in the local community. You will be typically volunteering from 8:00am to 3.00pm Monday to Friday.
Typical tasks will include checking vitals, physical examinations, clerical duties, patient observations and testing/laboratory duties.
Biologically and culturally diverse, South Africa's combination of modern and ancient landscape is simply breathtaking. Cape Town is a beautiful city rich in history and alive with colour, sounds and tastes. Popular tourist sites like Table Mountain National Park, City Bowl, Two Oceans Aquarium and Chapman's Peak Drive are all here for you to explore in your own time. This beautiful city is the second largest in South Africa, and with its quaint streets, mosques and simply stunning views, there is much to see and do.
Get ready for some unforgettable memories, truly rewarding moments and amazing experiences in this beautiful area.
Further Information
Activities
Assessment & care duties

You will help daily assisting in general patient check-ups, including checking blood pressure, breathing rates, pulse and temperature. This will also include physical examinations of the height and weight of patients and building the medical history by obtaining important information on past medical history, medications and allergies.

Testing duties

During your working day you will also collect samples (urine, blood etc) for laboratory testing.

Preparation duties

To ensure the swift treatment of patients, part of your duties will include readying them for testing, treatment or procedures to be carried out by the doctor. This can include activities such as removing bandages or cleaning a wound.

Clerical duties

Updating the patient files and charts is really helpful for the busy nurses and doctors. You may also help with the scheduling of future appointments, manage cancellations and assist in clinic administration as part of your volunteering role.

General observations

During your time here you will be able to observe the way in which this healthcare system works in South Africa, which can be a real eye-opener and help to build upon the knowledge that you already have as a medical professional or trainee. This may mean also participating in home visits in rural areas to help with vaccinations or care for immobilised patients, alongside working within the clinic itself. You may also assist midwives out on their visits.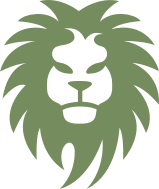 South Africa travel stories
A great two weeks at Amakhala!
Our two weeks volunteering at Amakhala included so much, with something new everyday. Getting close to amazing wildlife, helping the community and exploring South Africa.
Heading off on safari in South Africa
Between the UK and South Africa teams, I felt fully supported and had the best two weeks at Amakhala. I saw so many animals and learnt so much, I cannot wait to volunteer again.
Four months helping penguins in South Africa
Even though I was volunteering for several months, which is longer than most, the time flew by and I really wished I stayed longer! If you like penguins or birds, then I can highly recommend this programme