Help teach underprivileged
communities in
Cape Town
From planning lessons through to teaching your very own class!
Apply now
Duration
2-24 Weeks

Minimum age
18+

Selected Sunday start dates throughout the year

From
£290
Duration
2-24 Weeks

Minimum age
18+

Selected Sunday start dates throughout the year

From
£290
South Africa teaching volunteers
Quicklinks
Help make a difference to underprivileged children across Cape Town by teaching and assisting in a range of local primary schools. You will get fully involved with all aspects, from planning lessons through to teaching your very own class! The enthusiasm and smiles of the staff and children will make you feel at home from day one.
You will be teaching and assisting children aged between 6 and 13 years old, who may not necessarily get the attention and care they need and deserve to reach their full potential. Most classrooms have up to 40 children to only one teacher so you will provide an all in important extra pair of hands to help reduce the burden.
Although huge steps have been made to implement a fully inclusive education system within South Africa, due to an influx of refugees to emerging cities such as Cape Town, government schools are currently overcrowded and under resourced.
Your primary role within the schools will be as a teaching assistant, however you should expect to lead your own classes throughout the week. We encourage all volunteers to prepare for such instances in advance and have several lessons planned accordingly.
Your time on the project will greatly benefit everyone involved, including the teachers, community and of course the children! You will be working across a range of primary schools in Cape Town, where your working day will generally be Monday to Thursday from 8:00am to 2:30pm and Friday from 8:00am to 12:30pm. Your role will vary day to day and will depend on the primary school you are based at.

You will largely focus your time and effort on teaching English, although you will be involved in lots of other aspects such as maths, science and art. As schools lack manpower and resources, more often than not, there are no means to provide recreational activities, such as sports and art. Therefore, volunteers should try and make lessons as fun and as interactive as possible, as this will normally help integrate some of the less enthusiastic learners.
This dynamic role will not just be limited to teaching set subjects. An important way in which you can contribute is through sharing your culture and experience with a view to help promoting new ideas within the school. These can include teaching the children about social responsibilities through to organising and running after school clubs.
Your presence in class helps to improve overall discipline and class productivity and conversing with fluent, native English speakers greatly improves their language skills. Troubled students and those with learning difficulties will greatly benefit from a more one to one approach and your time spent here will be greatly appreciated by everyone.
During your time in Cape Town you will be staying within one of the more affluent suburbs that is located close to the city centre. There are many activities to do in your free time, such as visit the V&A Waterfront shopping complex, party on Long Street (the hub of the city's nightlife) or visit the big range of restaurants, bars and cafes – all within walking distance. You can also spend your time at one of the several beaches nearby that have golden sandy beaches and crystal clear seas for you to enjoy.
Further Information
"Volunteering at the primary school in Cape Town was such a great experience. Working with the lovely children will completely change your life! I was always made to feel comfortable and at home throughout my stay and overall it was overwhelming experience and I definitely recommend going there!!"
Activities
Teaching

Once you are familiar with the teaching style, you will be able to lead your very own class. You'll be able to teach a range of subjects, including English, maths, art and science.

Assisting teachers

With many children per class, you can provide extra attention and help to the children around the class when needed. This will not only ensure the children understand exactly what is being taught, but it will also boost their confidence.

Recreational activities

There are always extra curricular activities to get the children involved in, including sports, dancing and arts and crafts! You can also take part in the children's favourite part of the day - playtime!

General tasks

With lots of children attending everyday, after a busy day teaching the children there is always tidying up that needs to be done! Not only this, but you can help with creating displays and other materials and just provide a general extra pair of hands.

Planning lessons

After talking with your local teacher, you can plan a new and exciting lesson for next day. The more creative and engaging the lesson, the more the children will love to take part and learn.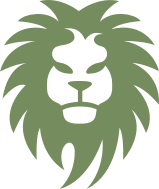 South Africa travel stories
A great two weeks at Amakhala!
Our two weeks volunteering at Amakhala included so much, with something new everyday. Getting close to amazing wildlife, helping the community and exploring South Africa.
Heading off on safari in South Africa
Between the UK and South Africa teams, I felt fully supported and had the best two weeks at Amakhala. I saw so many animals and learnt so much, I cannot wait to volunteer again.
Four months helping penguins in South Africa
Even though I was volunteering for several months, which is longer than most, the time flew by and I really wished I stayed longer! If you like penguins or birds, then I can highly recommend this programme