Help teach underprivileged
communities in
Cape Town
From planning lessons through to teaching your very own class!
Apply now
Duration
1-24 Weeks

Minimum age
18+

Selected Sunday start dates

From
£190
Duration
1-24 Weeks

Minimum age
18+

Selected Sunday start dates

From
£190
South Africa teaching volunteers
Quicklinks
Help make a difference to underprivileged children across Cape Town by teaching and assisting in a range of local primary schools. You will get fully involved with all aspects from planning lessons through to teaching your very own class! The enthusiasm and smiles of the staff and children will make you feel at home from day one.
You will be teaching and assisting children aged between 6 and 13 years old who may not necessarily get the attention and care they need and deserve to reach their full potential. Most classrooms have up to 40 children to only one teacher so you will provide an all important extra pair of hands to help reduce the burden.
If you're looking for an adventure while volunteering then we cannot think of anywhere better than Cape Town. During your free time you can head out on safari, visit world famous beaches, climb Table Mountain and so much more.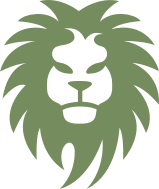 Phenomenal, again!
Always an amazing time with this company. Always felt safe in accommodation and met incredible people along the way!
Teaching in Cape Town
Last summer I went to Cape Town to volunteer in a school through the mighty roar! What an experience it was! Where do I start? From the moment I arrived at my volunteer house in Observatory the house manager made me feel very welcome! His name was Noel and he was an exceptionally great guy, very ... Read More
Teaching in Cape Town
Last summer I went to Cape Town to volunteer in a school through the mighty roar! What an experience it was! Where do I start? From the moment I arrived at my volunteer house in Observatory the house manager made me feel very welcome! His name was Noel and he was an exceptionally great guy, very warming and welcoming with a great sense of humour!
I spent my first two weeks in a school about 10 minutes drive in an Uber (best way to travel) The school I went to was called Pikkieland and the staff there made us all feel comfortable and welcome to be in their school. The experience was amazing!
Whilst I was in Cape Town I did a lot of exploring including the 3 peaks Lions Head, Table Mountain and Devils peak! I'd fully recommend ticking these off of the list of things to do, best experience ever! I climbed lions head 3 times just for the astonishing views. I visited Robben Island which was an eye opener in itself, so much history to discover.
I spent my second two weeks exploring the garden route, on my travels I visited an elephant sanctuary, came up and close to a cheetah. I also bungee jumped off of the hugest bridge bungee in the world, again I'd fully recommend this to anyone! The thrill of floating through the air is something everyone should experience in their lifetime.
All the hostels that I stayed at on my travels made me feel so welcome, meeting all new people and volunteers on the way! It made for an exceptional experience!
The two tour guides we had from the mighty roar Sylvester and Gervais were really knowledgable people who made our trip just that little bit better. I'd fully recommend going to Cape Town and staying in the volunteer house in Observatory with Noel, he will make your stay amazing, he was so helpful and I learnt a lot from him in such a small space of time. A brilliant experience and I will definitely be going back to visit Cape Town and Noel.
Background to the teaching programme
Although there has been huge progress in implementing a fully inclusive and comprehensive education system post-apartheid, the sad reality is that the quality of education is still largely dependent on location and family wealth.
Those who come from a family with a higher income generally get a better education and subsequently go on to get top jobs when compared to children from more disadvantaged communities.
On top of the above widening wealth gap, there is a new and emerging problem faced by the education system, especially in cities such as Cape Town. There is now a large influx of refugees from surrounding countries who are fleeing to South Africa for one reason or another. With many primary schools already under-resourced and heavily overcrowded, to cater for everyone, classes are now often filled with 40+ children to only one local teacher.
In addition, the schools are not able to offer any recreational activities to help integrate some of the less enthusiastic learners, resulting in many children being left behind.
All of the above has resulted in the primary schools we assist not being able to provide the children with a sufficient level of education to prepare them for their future. This is the sole reason we need you and other volunteers to help assist in various government run primary schools around Cape Town.
Where will I be volunteering?
Prestwich Primary School - The school is located in the Green Point area of Cape Town and is one of the oldest schools in Cape Town – it was established in 1910 and was one of the first schools to accept children of all races, after the fall of the Apartheid segregation system. It serves primarily underprivileged students from unemployed parents or foster families. Times are never easy at the school and they only just manage to survive financially on their education department allocation. Many parents are often unable to pay the required school fees (generally, only 60% pay regularly), so the school's income is supplemented by corporate donations and various fundraising drives every year.
The school currently has 765 children (aged between 6 and 13 years old) and 22 full-time staff members, led by the long-standing principal, Mr Samodien. The primary school is around a 15 minute drive from the volunteer house.

Chapel Street Primary School - Located in Woodstock, Chapel Street Primary School educates around 800 students (aged between 6 and 13 years old) who primarily come from the surrounding townships and poorer communities. With only 24 staff members, there is generally only 1 teacher for 40 students and the classrooms are often overcrowded and resources limited. The primary school is around a 15 minute drive from the volunteer house.
What is my role?
Your primary role within the schools will be as a teaching assistant, however, you should expect to lead your own classes throughout the week where required. We encourage all volunteers to prepare for such instances in advance and have several lessons planned accordingly.
You will largely focus your time and effort on teaching English, although you will be involved in lots of other aspects such as maths, science and art. As schools lack manpower and resources, more often than not there are no means to provide recreational activities such as sports and art. Therefore, volunteers should try and make lessons as fun and as interactive as possible, as this will normally help integrate some of the less enthusiastic learners.
This dynamic role will not just be limited to teaching set subjects. An important way in which you can contribute is through sharing your culture and experience with a view to help promoting new ideas within the school. These can include teaching the children about social responsibilities through to organising and running after school clubs.
Your presence in class helps to improve overall discipline and class productivity and conversing with fluent, native English speakers greatly improves their language skills. Troubled students and those with learning difficulties will greatly benefit from a more one to one approach and your time spent here will be greatly appreciated by everyone.
Your time on the project will greatly benefit everyone involved, including the teachers, community and of course the children!

What will a typical day look like?
Depending on which primary school you are placed in will dictate your working hours. Generally you will be volunteering from Monday to Friday from 7:45am to 2:30pm. If you so wish, you can request to help additional hours and have more duties assigned to you. We ask that all volunteers spend at least one hour per day planning activities and lessons for the following day.
As we help a range of schools in and around Cape Town, you will be responsible for making your own way there each day. Depending on where you are placed, you can expect the journey to take no more than 30 minutes, with some projects being close enough to walk to. Our local team will advise and assist with your transport or alternatively, you will be paired with a volunteer that has been there some time already.
Once you have finished for the day, most volunteers meet back at the volunteer accommodation before heading out and enjoying everything the city has to offer. With amazing beaches just down the road, lots of restaurants and quirky cafes on your doorstep and so much more to see and do around Cape Town, your evenings and weekends will be action packed.
Where will I be staying?
During your time in South Africa you will be staying at the volunteer house located in the Observatory district (known locally as 'Obz') - one of the more affluent areas. This is Cape Town's most bohemian suburb with many boutique shops, restaurants and cafes just a short 10 minute walk away.
The volunteer house is perfectly located to take advantage of everything Cape Town has to offer. You can easily access the beautiful beaches such as Clifton and Camps Bay, head to famous Long Street, go shopping at the V&A Waterfront and so much more.
Other things to consider
Previous experience or qualifications - Although an advantage, no previous experience is required. As long as you bring lots of positive energy and are enthusiastic, then your efforts and time will contribute massively to the school and local community.
Online TEFL course - Although not mandatory, we encourage volunteers to prepare as much as possible for their English teaching placement abroad. In the build up to your trip, you can make the most out of your time by completing an international accredited online TEFL course - costing £159. This course will not only prepare and provide the necessary skills allowing you to help further when volunteering, but can also be used to gain employment around the world.
Resources and donations - Resources can be very limited on our programmes in South Africa and we would really appreciate any additional support that can be provided. It would be amazing if you could bring any materials associated with your project including pens, paper, colouring books, clothes and anything else you think will aid your time on the programme.
Weekends and free time - You will have every weekend off from volunteering and this is the perfect time to explore everything this beautiful country has to offer. You are more than welcome to simply relax around the accommodation and enjoy the nearby beaches, but most volunteers will use this time to travel and see the country. Further down this page you will come across many suggestions and ideas on where you could go. Alternatively, if you are looking to head further afield, then you may be interested in one or more of the organised weekend trips we run.
Further Information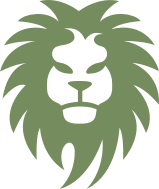 South Africa travel stories