Assist local medical
professionals in
Tanzania
Gain first hand experience in a busy government hospital
Apply now
Duration
1-24 weeks

Minimum age
18+

Start dates
1st & 3rd Saturday

From
£170
Duration
1-24 weeks

Minimum age
18+

Start dates
1st & 3rd Saturday

From
£170
Tanzania Medical Experience
Quicklinks
Gain invaluable experience by assisting within a busy hospital that will expose you to a variety of tropical and uncommon diseases. You will shadow and observe local professionals as well as get hands on to help support the local team with basic tasks.
Whether you are taking your elective placement in Tanzania, looking to gain some medical experience before university or are a trained professional, this is a unique chance to experience a brand new health care system while exploring everything this amazing island has to offer.
During your time in Tanzania you will be located in the small tourist town of Moshi. You will get to immerse yourself into the local culture, as well as explore everything the amazing country has to offer. You can hop on-board a jeep in search of the famous big five, sunbathe on the golden sands in Zanzibar, trek up Mount Kilimanjaro and so much more.

This unique experience will open your eyes to the world of medicine in Tanzania and will provide you with vital international work experience that will set you apart from others.
Suitability
Who is it for?
Medical students, qualified professionals and volunteers with no experience
Departments available
Outpatients, paediatrics, general medicine, tropical medicine, general surgery, gynaecology, maternity, pre and post-natal care, high dependence unit, physiotherapy, psychiatry, laboratory, ultra sound, x-ray and autopsy.
Elective placements
Medical, midwifery, nursing, pharmacy & physiotherapy
Background to the medical programme
Tanzania faces an acute shortage of health care workers and has some of the lowest coverage rates of health personnel in the world. Limited training, poor working conditions and low pay all contribute to this severe problem. On top of this, with widespread poverty, it is no wonder that Tanzania health standards have fallen behind almost all other developing countries.
The provision of health care, particularly in the more rural areas, was adversely affected after the economic recession in the 1980s, which resulted in an overall deterioration of health care services.
Recent research has concluded that only 54% of the population have access to improved drinking water and only 24% have access to proper sanitation facilities. As such, many people are dying from preventable and curable diseases and illnesses such as malaria, pneumonia, diarrhoea and malnutrition.
There are also many other substantial health challenges such as persistently high child and maternal mortality, HIV/AIDS and tuberculosis. Shockingly high numbers of women die every year (3 times the global average) due to preventable complications during or resulting from pregnancy and birth. Further related to this, more than 7 million children die every year also due to highly preventable causes including diarrhoea, malaria, neonatal infection, pneumonia, pre-term delivery or lack of oxygen at birth.
In recent years there has been a number of important public health achievements, with the Tanzanian government introducing several provisions and the introduction of a mandatory health insurance. Although this has resulted in child mortality declining and health care services being more accessible, there is still a long way to go.
You will have the unique opportunity to experience first-hand how under-resourced staff operate within these difficult conditions. You will gain exposure to a variety of departments within a busy hospital in a developing country, where you may be able to assist with basic procedures.
Where will I be volunteering?
St Joseph's Hospital - Founded in 2001, the hospital is partly funded by the government with the remaining majority by the Catholic church and is located in Moshi (the same town as the accommodation).
The hospital welcomes around 250 outpatients each and every day and has a total bed capacity of 150 - which is divided into male, female and paediatric wards. The busy labour ward sees around 300 babies born every month, so is an ideal placement for midwifery students or professionals. There are around 150 staff that run the hospital, with 5 general practitioners, 2 surgeons, 42 medical attendants, 38 nurses, 22 midwives, 9 laboratory technicians and 1 physiotherapist.
You will have the opportunity to be placed in many different departments so that you can gain a broad overview of the hospital. You can also request to dedicate your time and be placed in just one or two departments for a more tailored experience. We can place participants in the following areas; Outpatients, general medicine, tropical medicine, general surgery, gynaecology, maternity, pre and postnatal care, high dependence unit, physiotherapy, laboratory, ultra sound, x-ray and autopsy.
Mawenzi Regional Hospital - Mawenzi Regional Hospital is a government run hopsital located in the centre of Moshi that offers medical care to the majority of the population in the Kilimanjaro region - especially those who cannot afford private healthcare.
There are around 410 workers in total, with over 100 doctors (15 being specialist doctors), 40+ intern doctors, over 100 nurses and then general admin staff. Although the staff do their very best, a lack of resources and outdated equipment means simple and everyday tasks makes treatment difficult.
The hospital has all of the usual medical facilities and you will have the option to be placed in one or several of the following departments; Outpatient department, Inpatient department, Radiology, Clinical Nursing, Laboratory department, Mortuary, ICU, Dental, Eye, Obstetrics and Gynaecology, Surgical, Reproductive and Child Health, TB, Rehabilitative department (Occupational therapist and physiotherapy department), Orthopedic department, Psychiatric department, Medical department and Peadiatrics.
This large hospital has over 300 beds, with the pediatrics ward having 60+ beds (with upwards of 200 patients at any one time) and the labor ward having more than 40 beds (seeing several deliveries each and every day). In total there are an average of 350 out patients on a daily basis, with around 50 of them being admitted.
What is my role?
You will be working alongside qualified local staff from the specific departments where you will gain hands on training, supervised by experienced English-speaking medical experts. You will vastly increase your own knowledge while having the ability to help out in simple but practical ways, including taking blood pressure and sugar levels, administering IV injections, dressing wounds and taking temperatures. Although we cannot guarantee this and it is at the sole discretion of your local supervisor, feedback from past volunteers suggests that most students get involved with basic activities as listed above.

Volunteering in Tanzania is your chance to learn about differences in practice compared to those you would find in your home country. You will have the opportunity to learn about common health problems within a third world country and understand how these are dealt with. You will get to witness a wide range of cases that you may never come across in the UK, including typhoid, tuberculosis, yellow fever, malaria, dengue fever and more.
Depending on your total duration on the programme and if you have any specific requirements for your time in Tanzania, you will get the opportunity to observe and help across many departments. The full list can be found further above but can include nursing, surgery, maternity, paediatrics and more.
Our Tanzania medical experience welcomes people from all backgrounds. So if you have just left school and are looking for experience to boost your university application (pre-med), currently a university student organising an elective placement overseas or are a trained professional - this is the perfect programme for you.
We are able to offer a more specific programme for medical, midwifery, nursing and pharmacy students looking to take part in an overseas elective. We are able to tailor the programme to provide you with a unique experience that will meet all of your requirements and maximise your time abroad. Our UK and local teams are able to complete any necessary paperwork for your university or other scheme.
What will a typical day look like?
Your varied role and the ever-changing scenarios of a hospital will mean every day is different. You will generally be volunteering from Monday to Friday for approximately 6 hours per day, between 8:30am and 3pm - including a one hour lunch break, which you are welcome to return to the accommodation if preferred. If you are volunteering on the Tanzania medical programme as part of your medical elective placement, then we can ensure that you work the required amount of hours per week. Night shifts are also available on request.
When you first arrive at the hospital you will spend time with the matron. After providing a full introduction and tour of the hospital, you will then discuss the departments you are interested in and a work schedule will be created for you.
Once you have finished your placement for the day, all volunteers (across all programmes) always meet back at the accommodation and spend the rest of the day together.
Transport to and from the hospital is included within the programme fee and is provided by tuk tuk or private car. The journey only takes around 10 minutes, depending on traffic.
Where will I be staying?
You will be staying within our volunteer house just five minutes from the centre of the tourist town of Moshi. We cannot think of a better base for your stay in Tanzania, where you will have access to all of the local amenities as well as enjoy spectacular views out to the snow-capped Mount Kilimanjaro from your bedroom window.
During your free time, you can easily head out on safari in search of the famous Big Five, relax on the golden sandy beaches in beautiful Zanzibar, climb Mount Kilimanjaro (or just look in awe from it's base!) or trek through the rainforest to find hidden waterfalls.
Other things to consider
Level of involvement - Although your role at the hospitals is largely observational, the majority of volunteers are assigned basic hands-on tasks such as taking blood pressure and blood sugar levels, dressing wounds, administering IV injections, recording temperatures and more. Please note we cannot guarantee your level of involvement and this will be at the sole discretion of your supervisor in-country.
Trained professionals - We welcome trained and qualified professionals to come and assist on our medical programme in Tanzania. Once you have confirmed your placement we will be in contact to confirm credentials and work out your placement schedule.
Helping on multiple projects - Whilst in Tanzania, you will also have the opportunity to assist with our teaching and childcare programmes for no additional costs. All of our programmes in Tanzania are located in the same region and everyone shares the same accommodation.

Further Information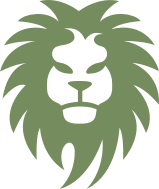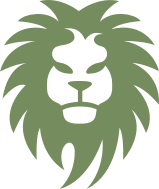 Tanzania travel stories
An eventful 4 weeks in Tanzania
I signed up with The Mighty Roar to volunteer in Tanzania for 4 weeks in September. I was lucky enough to do a mixture of the childcare and medical programmes, which really opened my eyes to the way of life in Tanzania.
My medical elective in Tanzania
I volunteered in Tanzania on the medical programme as part of my elective placement at Edinburgh University. I will definitely be visiting Tanzania again, and can't wait to undertake my medical elective next year with the Mighty Roar.