We couldn't be more proud
to hear great things
Read helpful reviews from past volunteers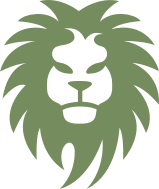 A Great Way To Be Fully Immersed
My wife and I have just spent two weeks at Shamwari which was a great trip for us where we got fully immersed rather than just on a superficial 'safari tour'.
We loved the visit to the Born Free Foundation and doing our bit for conservation of the land for the animals - digging up 'alien plants', mending fences etc + community projects.
South Africa is a beautiful country to visit and we wish we had spent more time there.
My husband and I spent 2 weeks at the Shamwari Private Game Reserve. We enjoyed the safari experience alongside the conservation work.
The Mighty Roar was a great company to book my volunteering trip through and I had no problems from start to finish. Every single person involved in making the project run was so helpful and prompt, in the UK and Ghana. Parker was amazing in collecting us and taking us to the hostel and then to get breakfast, before the journey to meet Ebenezer. It all went so smoothly with us needing to ask very little as she was great in letting us know what was happening and looked after us all so well.
My experience in Ghana was one I will never forget. At the age of 31, I thought I was a bit old for this kind of thing but once I was there I found that it doesn't matter what age you are - it's all about how you perceive the experience. What you put into it is what you get out of it. I went to Ghana with an open mind to what I was going to experience and it excelled my thoughts and more! The local people of Ghana were the most friendly and welcoming people I have ever come across. To the extent that I have made some great bonds with people who looked out for me and made my experience, making great friends for life. The village of Busua was so safe and I got welcomed so much by locals that I very quickly felt like it was my home. The majority of the fellow volunteers were 18 on a gap year, with only a few being ages with me. They were all lovely and I got on really well with them all. I know one of the youngest girls appeared to be homesick and I think found the experience to be less appealing than she'd possibly thought it would be. I have heard a few complaints were made from her. I personally think that this girl is an exception to the majority that come to experience volunteering in Ghana. As I have nothing but great words to say about my whole experience and I know that the volunteers I have left behind still there are having the time of their lives! It is a great opportunity for young people, for anyone really! but I think it really puts your life into perspective and opens your mind up to so much more. I do believe that to get the most from your experience, you have to be open minded and willing to gain from it. If one person did not enjoy their time, then it's on them, as I have no complaints to make.
I would say the volunteer house was very basic, but I had no grumbles to make, as I didn't have any great expectations. To note: The bathroom sink in our bedroom was cracked and with no water coming through the tap. However, this did not cause any problems.
Dinah did an amazing job at feeding us all so well with her great cooking. I have no complaints to make with the meals or food. It was a variety throughout the week and all very tasty. Dinah even began writing a menu and asking us all to choose what we would like for the next days meals which was nice. She was also so lovely in helping me out with getting my hair done and coming to the market in Agona with me when I wanted the same trousers she had.
Ebenezer was a great host in Busua and was very accommodating with being prompt in answering txts and being there when needed. He took us on 2 trips. I believe I had booked the mole national park trip which I then found out wasn't running so we then went on the kakum national park trip - I think I may be due a refund of £30 as this trip is cheaper. I also went on the trip to the village on stilts. Both trips were really good and went so smoothly.
I had an amazing time in the Busua public school. I worked between key 1 and key 2 classes. I work in a nursery back home so it was great to see the difference in educating and used my own knowledge and experience. I spent 4 days within the nursery/childcare class and then 1 day at the private school. This was meant to be 4 days, to split up my time experiencing the different school and ages groups, but after one day, I really missed my kids back at the other school so I went back to them.
I have used the £500 I raised to take with me on sponsoring 4 boys from key 1 and key 2 classes and I went to Agona market with 2 locals who helped me to get lots of things for the children with the best prices.
I have already planned to return to Busua next year, whether it's through The Mighty Roar or booking myself. I will be back to see my friends and children, hoping to take more money and make more of an impact. I think this is a great project, making a huge difference to the children of Busua, and I would highly recommend The Mighty Roar to anyone looking to experience working with children in a disadvantaged country.
Thanks for an amazing trip.
Best time ever, I've made friends for life that I'm finishing my travels with! Work not for the faint hearted but the most amazing three weeks of my life :)
Best 5 weeks of my life. So I got back from the Big 5 project at Amakhala this week and all I want to do is go straight back. I really do have a bad case of the Africa blues.
From the moment i arrived all of the other volunteers (8 in total) were super friendly and explained how everything worked. On arrival i was even offered a beer by Joe(another volunteer). This is when i knew we were going to get along well.
During my time there we assisted with a wide range of activities including:
*bush clearing
*fence maintenance & monitoring
*animal monitoring (lions and cheetahs)
*teaching English at a local school
*revamping a veg patch at the local community centre and many many more
The coordinators Ebin and Petro (Peaches) were both amazing in their very different ways and both would go out of their way to help. From Ebin driving us into the local township to the only place still selling beer on a Sunday evening to Petro arranging for me to play a cricket match for the local team i couldn't have asked for more from them.
Ebin is very knowledgeable and relaxed from his many years experience and Petro is very fresh and enthusiastic and the combination of the two works brilliantly.
The evenings were mostly spend sat around the fire, braaing, going to the pub to see aunty Dee(legend), chilling in the pool or playing poker.

The accommodation was a little rough around the edges but was perfectly acceptable for what it was and to me it was home.
During my 5 weeks I met people from other parts of the UK, The Netherlands, Switzerland, Germany and Brazil. Some of which i now consider close friends.
It's an experience I will never forget and I am already planning my next trip to Africa.
I came to Bali for the marine conservation program, specifically to construct choral reefs and deploy them underwater. This experience was life changing! The staff and fisherman and the people from the village are all welcoming and amazing. Bali reef conservation program also has a recycling centre in which volunteers recycle collected plastic into bricks or tiles and I am impressed by the creative mind and the hard work that has been put to make the recycling machines from recycled car parts. Overall I loved every bit and minute of my experience.
Read
experiences
from past travellers.
Read in-depth stories and feedback from our past volunteers.
Read stories