We couldn't be more proud
to hear great things
Read helpful reviews from past volunteers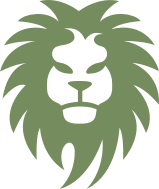 During lockdown I wanted to travel somewhere and do some good, TMR appeared and I checked out their website, which gave fantastic travel and volunteer opportunities across the globe. I ended up joining their programme in Greece and helping with turtle conservation, without a doubt will be something that will stay with me forever. Throughout my trip TMR was amazing, making sure I was okay and getting organised for it too, thankyou :)
Volunteering in Kefalonia
I went to Kefalonia, Greece to volunteer helping Loggerhead sea turtles through The Mighty Roar. I'm glad I went through TMR, they were super helpful, especially during the pandemic when my trip kept getting postponed and had several issues with it. Insurance though them was incredibly easy and Chris from TMR was insanely nice and kind and checked up on me during my trip. They gave me so much information prior to my trip and replied to any queries almost instantly. Thank you TMR! :)
I would definitely recommend Ghana
I would definitely recommend volunteering with The Mighty Roar if you're looking for an immersive, eye-opening and exciting experience. I had an amazing time out in Ghana, and found the TMR team there to be lovely, friendly people - as were the locals - who worked hard to take good care of all their volunteers. Even before arriving in Ghana, all of my emails and questions were answered quickly and helpfully, and allowed me to feel more prepared on arrival.
I would say that the work can be quite hard (I did the teaching program): I found certain aspects challenging, as they have a very different school system out there, and different expectations for the teachers and students alike. However, so long as you aren't going out there expecting an easy ride and keep an open mind you will gain so much from the experience. Also, the kids are all adorable! (And fascinated by the volunteers, which was very sweet.)
Outside of work you have the chance to explore one of the most beautiful seaside towns in Ghana, get to know the locals, discover local restaurants and relax on the beach.
Many thanks to Chris, Ebenezer and the rest of the team, and the best of luck to anyone who decides to use TMR... you'll have an amazing time!!
I've just returned from the most amazing 3 weeks spent in Busua, Ghana. Previous to arriving the information and support from Chris and the UK team was second to none. Any questions we had were answered with great depth and as quickly as possible which filled us with great confidence we'd be looked after when there.
On arrival in Ghana, Grace was waiting for us and kept us safe and sound! Ebenzer is one of the coolest guys I've met, he works tirelessly to make sure you're happy and clearly cares a lot about the volunteers he welcomes into his home.
The Childcare programme was brilliant and I felt so valued. The kids are incredible and the experience shall be one I will never ever forget. I'm so glad that it was able to go ahead and The Mighty Roar have been nothing short of excellent, I would recommend them to anyone.
Volunteered in Thailand and Cambodia during the same trip, and it was life-changing! Had the best time ever working with elephants and then with the children in the school. Everyone was very accommodating and I made friends for life!
These are difficult times to travel but I was determined and all through the planning the support from TMR was exceptional and from the moment I arrived it continued that way.
Grace was there waiting for me as I finally emerged from the airport and looked after me splendidly from there on in.
My arrival to Busua, Ebenezer and Diana the rest of the team was again lovely and more than expected..
Ebenezer has always been available at the volunteer house, Diana the house Mum was lovely, great food and very accommodating of preferences.
Kindergarten, my chosen volunteer project, was eye opening, busy, chaotic and great fun, I didn't know I would have to be bouncer, carer, nose wiper and cuddler but I loved every moment. If you have never experienced kids fighting to hold your hand, walk to school with you, or home, have a cuddle, or thump you then you haven't lived but if you want to then Busua and this project are the place to do it.
This month, this place, this experience has been everything it was said to be and so much more. My thanks to Ebenezer, Diana and Grace for all their help and support you all made my trip so special, My teachers too for sharing their classroom with me.. Lastly my special thanks to the children who welcomed with open arms - literally..
Read
experiences
from past travellers.
Read in-depth stories and feedback from our past volunteers.
Read stories