We couldn't be more proud
to hear great things
Read helpful reviews from past volunteers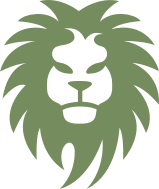 What. An. Experience.
I spent 8 weeks on my medical elective with TMR in Sri Lanka. All I can say is wow! Ayomi, Charith and the local team go above and beyond to look after you and make you feel at home. You are living on site with them, so you really feel like part of the family. The accommodation felt very safe. I was in an 8 bed dorm, which was very clean and modern. Ayomi put in effort to include us in unique cultural experiences, for example new year celebrations with the villagers, and celebrating Vesak Poya with a dansal refreshment stall where we gave food out to the community. They are also very open to take on suggestions to make your stay even better! The food they cooked was varied and tasty, with ice cream after every meal!! As for the weekend trips, they were good at giving a taster of various sites around Sri Lanka. I did end up going back to a couple of the places via public transport to experience them better. The hospital experience was very eye opening and there were many opportunities to talk to the doctors about cases or differences in their healthcare system. We were often invited to join in the ward round or medical teaching. I particularly enjoyed the medical ward and paediatric ward at the local hospital. We were also given the chance to spend time at the largest hospital in the south of Sri Lanka, and also visited the community Ayurvedic clinic on a weekly basis where we were taught all about herbal medicine! I have honestly had such a wonderful time and I'm going to miss everyone so much!
Medical Elective in Tanzania
I had a 4-week medical elective in Moshi, Tanzania and it was a very rewarding and positive experience. It was memorable to see firsthand how people work and live in a culture so different from ours. The local hospital also gave me opportunities to perform examinations and simple procedures.
I stayed in Comfy Stay Hotel during my time in Moshi. I like that included three meals and transportation to and from hospital. The food was nice - they were all freshly prepared from local ingredients. The friendly local staff and personal service made me feel so comfortable and supported at all times.
7 Weeks Teaching English in Tanzania
Really positive experience teaching English in Moshi for seven weeks! Opportunity to contribute to the education and life of a school that is severely underfunded in almost every direction. Found the English teachers extremely welcoming and you are able to teach as much or as little as you want.
Accommodation is comfortable and food I personally found was always more than enough. Also great flexibility with the team to go on trips to explore Moshi and its surroundings on your down time. Massive thanks to Emmanuel, Timo and the whole team!
Childcare Project - Tanzania
I've just finished a 2 week volunteer placement in childcare in Tanzania. It was a fantastic experience and the best thing I have done in my life so far. Speaking honestly, it is a volunteering experience in a developing country which means you don't have all the home comforts of the UK. For me that's was a huge part of the experience and not something I would see as a negative. Working at the school was enriching and life altering. The other volunteers I met out there were amazing, people I will have on my life. The ability and freedom to explore the surrounding areas doing day trips, safaris, trekking, you name with the support of the staff was great. I felt safe and the staff were great. Would highly recommended to anyone wanting to invest in something while enriching their lives.
Sri Lanka- Sea Turtle Conservation
The sea turtle conservation at Akurula Beach is an incredibly rewarding, eye opening and humbling experience. Not only has it been fascinating to learn more about the endangered species and the lengthy conservation efforts to protect them, it has been a rare and beautiful experience to see both adult and baby turtles in their natural habitat. Your tasks will mainly be during the morning or late evening, meaning you have a big chunk of the day to contribute to other local projects (such as protecting wild dogs), or to explore the local area.
Ayomi and her family, and the rest of the local team here are some of the kindest, and most helpful and caring people I have ever met. They go to extraordinary efforts to ensure their volunteers are safe and have the best possible experience here. They really do not get enough credit for the wonderful experience they host.
I just finished a 6 weeks volunteering…
I just finished a 6 weeks volunteering program in Ghana and really loved my time there! The team was great, Dinah, Emmanuel and Laura were amazing and really caring about the volunteers. I was doing the childcare program and the children in the school were adorable. Busua is a very welcoming place, the people are nice and open, the beach is beautiful and the food is delicious! I would recommend this experience to everyone!
Sri Lanka - A Truly Memorable Experience
I've just finished 4 weeks volunteering with the Mighty Roar in Sri Lanka and wow what an amazing experience. I did the childcare helping in the kindergarten with the most adorable children. They were all so happy and playful and a joy to be around. Ayomi who runs the project is fantastic at organising everything and the team all all go out of their way to make sure everyone is well looked after. The food and the accommodation are great too. I would 100% recommend this to anyone looking to travel. Sri Lanka is a beautiful country and everyone is so friendly.
Medical Experience with TMR
I have just finished my 4-week medical experience in Tanzania. The arrangement of TMR was great. They arranged convenient and flexible transport to and from the hospital. They also helped to organise activities such as dining out or weekend trips. The hostel was simple yet comfortable. All the staff there were so nice and helpful and made me feel at home. The meals were great too! I highly recommend the organisation and hostel to everyone visiting Tanzania for volunteering.
Just finished 4 amazing weeks at TMR in…
Just finished 4 amazing weeks at TMR in Sri Lanka. I met so many lovely people and it was such a wonderful experience, which I will treasure forever!
I volunteered at the kindergarten and it was such a wholesome experience. The children are adorable and so much fun to be around.
All of the staff look after you so well, making you feel so welcome. Ayomi was always on hand whenever you needed her. She also went above and beyond to help us, for instance one day she took us to the local supermarket to show us where to buy provisions for a boy's family at the kindergarten! The staff always made sure we were well fed and the food is great!
Thank you so much to all the staff in Sri Lanka!!!
2 Weeks medical volunteer South Africa
I spent 2 weeks volunteering in Cape Town, South Africa. It was the best experience of my life! no exaggeration :) I spent the time volunteering in Maitland Community Health Centre, the staff and nurses were so friendly and talkative. My favourite part is when I got to help out in a minor surgery with no previous experience, I was walked through the whole process by the senior nurse. During my time here I also got to witness nurses taking bloods, dealing with emergencies and I was filling in patient records. I would really recommend this experience to anyone who wants to add to their Cv or university application or just to meet new people and explore a new country. I will be using the mighty roar again and will be visiting South Africa again. The mighty roar got me sorted with everything I need and that made my trip so much more enjoyable, accomodation was amazing and Chris was an excellent help.
I went to Namibia through TMR and loved…
I went to Namibia through TMR and loved every minute of it. I am autistic and the staff were so understanding and there wasn't any pressure on me to complete certain tasks I didn't feel I could do. They look after the animals so well and yourself too. I couldn't recommend enough.

I did 3 weeks with Mighty Roar in Sri Lanka and absolutely loved it, the people were so friendly and welcoming and when we weren't working on our volunteering programs they would plan fun activities for us like surfing, cricket, raft river tour and even when we made our own plans at the weekend they were happy to help with transportation etc. I started on the turtle program but eventually moved over to the dog program in my second week and even had a chance to see what the kindergarten was like. Couldn't recommend enough, not only to volunteer with mighty roar but practically the Sri Lankan one. Already planning to come back early next year
I did a 4-week medical elective in…
I did a 4-week medical elective in moshi, Tanzania and the experience was amazing! The local team was very nice and the food in Comfy Stay Hotel was delicious. The local tours were great, especially the hot spring and Materuni waterfall.
Friendly and helpful staff
The hotel staff are so friendly and helpful. They helped us to plan and make the most of our short stay in Tanzania. It was a very fruitful experience.
Amazing Experience in Tanzania
I had the most intriguing and positive experience as a medical volunteer in Moshi, Tanzania. It is always inspiring to see how doctors find innovative ways to work around the lack of resources in developing countries. I had the opportunity to witness this firsthand. The hospital allowed me to perform simple procedures and examinations on patients.
During my time here, I stay in the Comfy Stay Hotel. The staff here were super friendly and helpful. They have made me feel so comfortable and supported during my time here. The fact that three meals were included and were authentic local dishes is also a great touch.
The staff here are super helpful in arranging weekend trips for volunteers as well. I had been to the Materuni waterfalls, the coffee village and the Chemka hot springs. These places are definitely worth a visit.
I've just spent two weeks at TMR Sri Lanka doing the childcare program and also dipped into the turtle and dog feedings programs.
The experience far exceeded my expectations as the team went above and beyond at all times for the volunteers. They were helpful when needed a pharmacy and would put on impromptu activities such as a river safari and would arrange any activities volunteers wanted to do such as surfing and kayaking.
There were over 50 volunteers at the accommodation ranging from 16 years to 57 ( that's me🤦‍♀️) and several families with young teenage children . Everybody was so lovely and we all had a great time and arranging to meet up with some of the girls in the summer.
Others did the nine day volunteer and travel experience which they thoroughly enjoyed. The Maldives seemed to be a big hit with the volunteers I have kept in touch with.
Definitely going to do another program as soon as possible.
Read
experiences
from past travellers.
Read in-depth stories and feedback from our past volunteers.
Read stories