We couldn't be more proud
to hear great things
Read helpful reviews from past volunteers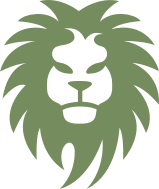 Best 5 weeks of my life. So I got back from the Big 5 project at Amakhala this week and all I want to do is go straight back. I really do have a bad case of the Africa blues.
From the moment i arrived all of the other volunteers (8 in total) were super friendly and explained how everything worked. On arrival i was even offered a beer by Joe(another volunteer). This is when i knew we were going to get along well.
During my time there we assisted with a wide range of activities including:
*bush clearing
*fence maintenance & monitoring
*animal monitoring (lions and cheetahs)
*teaching English at a local school
*revamping a veg patch at the local community centre and many many more
The coordinators Ebin and Petro (Peaches) were both amazing in their very different ways and both would go out of their way to help. From Ebin driving us into the local township to the only place still selling beer on a Sunday evening to Petro arranging for me to play a cricket match for the local team i couldn't have asked for more from them.
Ebin is very knowledgeable and relaxed from his many years experience and Petro is very fresh and enthusiastic and the combination of the two works brilliantly.
The evenings were mostly spend sat around the fire, braaing, going to the pub to see aunty Dee(legend), chilling in the pool or playing poker.

The accommodation was a little rough around the edges but was perfectly acceptable for what it was and to me it was home.
During my 5 weeks I met people from other parts of the UK, The Netherlands, Switzerland, Germany and Brazil. Some of which i now consider close friends.
It's an experience I will never forget and I am already planning my next trip to Africa.
I came to Bali for the marine conservation program, specifically to construct choral reefs and deploy them underwater. This experience was life changing! The staff and fisherman and the people from the village are all welcoming and amazing. Bali reef conservation program also has a recycling centre in which volunteers recycle collected plastic into bricks or tiles and I am impressed by the creative mind and the hard work that has been put to make the recycling machines from recycled car parts. Overall I loved every bit and minute of my experience.
I had the most amazing experience at Shamwari, the coordinators and staff were great to work with and so passionate about their work and the welfare of the animals and game reserve.The Volunteering team gelled well and hopefully our contribution of work made a difference. We were rewarded by joining the vet to watch him treat animals in the bush, visits to Born Free Foundation, and working in the community.
I cannot recommend it enough, just wish I had stayed longer as 2 weeks wasn't enough as everyday was different and you never knew what it might bring.
I had a great time in Sri Lanka, I wasn't sure if I would enjoy it at all as it was my first long haul flight and with no one I knew but the family are extremely welcoming and the volunteers you meet are all 99% in the same boat as you so everyone gets on perfectly.
Depending on what course you do you may find that you have a fair few hours of downtime during the early afternoon or late afternoon so don't panic that you'll spend your WHOLE time working there is definitely ample opportunity to visit the local nearby towns for gift shopping or surfing.
Throw yourselves into it have fun and make friends, the more effort you put in the more you'll get out of it without a doubt.
Cheers everyone at the house and Chris for setting this all up, special love for Mammu
I took part in the experience project in Sri Lanka, January 2020, and it was the best decision I have made. I have made the most amazing friends and Charith and his family are the kindest hosts I have met. I felt safe throughout and never stopped laughing. Such an amazing experience for such a small amount of money, if you are thinking about doing this trip, DO IT
#Suddaisthebest
Last summer I went to Cape Town to volunteer in a school through the mighty roar! What an experience it was! Where do I start? From the moment I arrived at my volunteer house in Observatory the house manager made me feel very welcome! His name was Noel and he was an exceptionally great guy, very warming and welcoming with a great sense of humour!
I spent my first two weeks in a school about 10 minutes drive in an Uber (best way to travel) The school I went to was called Pikkieland and the staff there made us all feel comfortable and welcome to be in their school. The experience was amazing!
Whilst I was in Cape Town I did a lot of exploring including the 3 peaks Lions Head, Table Mountain and Devils peak! I'd fully recommend ticking these off of the list of things to do, best experience ever! I climbed lions head 3 times just for the astonishing views. I visited Robben Island which was an eye opener in itself, so much history to discover.
I spent my second two weeks exploring the garden route, on my travels I visited an elephant sanctuary, came up and close to a cheetah. I also bungee jumped off of the hugest bridge bungee in the world, again I'd fully recommend this to anyone! The thrill of floating through the air is something everyone should experience in their lifetime.
All the hostels that I stayed at on my travels made me feel so welcome, meeting all new people and volunteers on the way! It made for an exceptional experience!
The two tour guides we had from the mighty roar Sylvester and Gervais were really knowledgable people who made our trip just that little bit better. I'd fully recommend going to Cape Town and staying in the volunteer house in Observatory with Noel, he will make your stay amazing, he was so helpful and I learnt a lot from him in such a small space of time. A brilliant experience and I will definitely be going back to visit Cape Town and Noel.
Read
experiences
from past travellers.
Read in-depth stories and feedback from our past volunteers.
Read stories