We couldn't be more proud
to hear great things
Read helpful reviews from past volunteers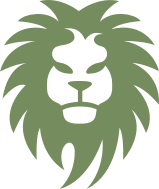 Family Volunteering in Sri Lanka
My three teenage children and I spent two weeks over Christmas with TMR in Sri Lanka. It was the most amazing experience that has enriched our lives in so many ways. Charith, his family and his team welcomed us into their home and taught us so much about their work with sea turtles and their beautiful country. We felt so well looked after, especially by Mamu who completely took us under his wing and would even help us cross the road! The whole team were kind, patient and generous with their time and would help us organise anything we wanted to do. The other volunteers became good friends and there was a lovely, cohesive atmosphere amongst the volunteers and the team. I cannot recommend this experience highly enough, whether going in a group or on your own. Sri Lanka is the most beautiful country, the people are so welcoming and have shown such resilience in the face of adversity. We were shown a slice of it by a wonderful group of people who I feel lucky to now call friends. Thank you Chris, Charith, Mamu and your team for facilitating this incredible experience for us. We will be back!
Volunteered at the elephant refuge centre in Thailand. The experience was great. We enjoyed working with the elephants and helping out on projects. The accommodation was basic but clean although there were not any hot showers for the whole week. The WiFi in the general areas was good. they put on a good buffet and evening for Christmas which was attended by the founder. We spent our rest day at the Phraya Nakhon cave and Laem Sala beach which was beautiful and well worth the trip. It was also good to be able to look at the other rescued animals on site.
TMR Sea Turtle Conservation
Thank you to everyone in Sri Lanka for making the sea turtle conservation trip such an amazing experience. So many highlights and special moments, but the opportunity to live with Charith's family will stay with me for ever as will all the staff who were always there to answer questions, suggest things to do and help us in every which way. You have such a beautiful country, both along the coast and inland, with kind friendly people. I can't wait to return with my daughters in tow.
Sri Lanka Medical Experience
Sadly, I am back in England after 4 AMAZING weeks in Sri Lanka with Charith & his wonderful family.
As a student nurse, I was given the fantastic opportunity to volunteer in Balapitiya Hospital (a local government hospital in the Southern Province of Sri Lanka). Over the course of volunteering, we had amazing opportunities to work in a variety of settings, i.e. ICU, Paediatrics, Labour, Gynaecology, Surgery, etc and the contrast in healthcare in Sri Lanka & healthcare in the UK is so different, which was absolutely incredible to discuss with doctors and understand ourselves. Sri Lankan citizens are so warm, welcoming and accepting of you being in their country and offering them help and support, it is truly heartwarming and I am honoured to have been given such an amazing opportunity
Our stay with Charith and his family was unreal. It was amazing how much they took us into their family home and treated us like their own. Renu & Karu liked to be addressed as Mum & Dad and acted just like your holiday mum and dad whilst
over there. They were so so lovely! The whole family (including Libby, Cat & Kittens) were just absolute diamonds to be around. Also, massive shoutout to Mammu & Tuti who made our experience what it was. I have never in my whole life met 2 men that I love so much. My very own new extended family - for sure!
However, the gold star review doesn't quite stop there - Sri Lanka really is the gift that keeps on giving. During our four week stay, we had further opportunities to travel! So of course, we grabbed both of these opportunities with two hands and did pretty much whatever we wanted to do. Our first trip was to Kandy/Ella. We travelled 5 hours courtesy of the driver from Karu's Guesthouse and got to see some of the most famous Sri Lankan attractions, such as Little Adams Peak, Temple of Tooth & Nine Arch Bridge (alongside seeing some amazing other things whilst there). Our second trip was the trip to the Maldives. Oh my word, what an absolutely phenomenal experience. Yes, the Maldives is exactly like the pictures you see on the internet, so need I say anymore on the matter? I am just utterly thankful for the opportunity to do these things, it's something that not every 21 year old can tick off their list. We also participated in River Safari's, saw local temples, visited local markets, and so much more.
I am completely and utterly in love with the whole of Sri Lanka and all of it's citizens. I'm blessed to have been handed such an amazing opportunity and for that I'll thank God every single day.
Counting down for my return. (Yes, you heard right Charith, I'm coming back)
I have shortly returned home after staying in Karu's guest house for 4 weeks. The purpose of my journey to Sri Lanka was to complete an NPE placement organised through my university and to volunteer within their local government hospital as a student nurse.
Our first day of volunteering we received a letter with our location for the next 4 weeks, my first week I was on the paediatric Ward, my second week in theatres, third week the emergency room and for my final week I was placed in the labour room (this was my favourite week).
The difference in the health care provided in Sri Lanka compared to England was very eye opening to say the least. However, to understand how a different less wealthy country run their hospital was an incredible experience. The doctors/nurses regardless of the language barrier were okay with us.
Now moving on to our stay at Karu's guest house, we stayed in Uncle's house for the duration of our stay (got to admit he was a little inappropriate at times). However, every other Sri Lankan local that worked/lived their were INCREDIBLE!!. It was the hardest thing leaving all of them beautiful people behind especially Charith, Mammu and chuti.
Whilst in Sri Lanka we went on a couple of weekend trips which included visiting Kandy and Ella and flying to the most place I've ever been, the Maldives. Words can't describe how lucky I have been to have experienced such a wonderful country like Sri Lanka & make such amazing friends and memories. Currently saving up to return to Karu's guest house in Sri Lanka.
Sri Lanka is a beautiful country with lovely friendly people. WE really enjoyed our time volunteering on the turtle programme. Charith and the two main helpers were so helpful and good fun to work with.
We loved the orientation day with the jungle walk and the visit to a temple. A river safari was also organised which we all loved: the countryside was beautiful and we saw a lot of animals.
On our project we hand feed the rescue turtles, cleaned out their tank, cleared the beach and best of all took part in the night beach patrols watching for the female turtles coming inland to lay. We were only there for a very short week but were lucky to see one turtle come up lay.
In our free time we shopped and fed the turtles at Hikkaduwa, sunbathed, spend the day in Galle, took part in a quiz the volunteers organised and helped paint graffiti on a local wall (!) We made some great new friends, especially our roommate!
A week isn't very long and most of the volunteers were there for 4-8 weeks but it was still long enough to see the lovely country and appreciate the work that The Mighty Roar does.
I highly recommend them, and say that our project is best suited to those under 40 as there is some quite physical work involved
Read
experiences
from past travellers.
Read in-depth stories and feedback from our past volunteers.
Read stories