We couldn't be more proud
to hear great things
Read helpful reviews from past volunteers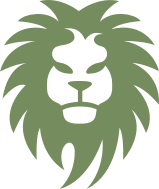 My First Travelling Experience
As my first travelling experience the mighty roar made it easy and were always there if I needed anything, i would recommend travelling with them.
I recently got back from volunteering at Amakhala. The mighty roar were brilliant, very efficient, I had no issues. They were very quick at replying to my email queries, often replying a few hours later. My time at Amakhala was amazing, would recommend it to anyone. The local volunteer coordinator, Ebin, made the experience- he is so knowledgable and helpful. Thank you TMR!
Good website, easy to navigate the options. Good support once I had decided on the project I was going to volunteer at. Good documentation and explanations on how to get everything required, staff available to help with questions via the chat box or email as needed. Had amazing time on my trip.
A brilliant time in Greece
I had a brilliant time in Greece and I would strongly recommend it.
A Unique Experience in Sri Lanka
I really enjoyed volunteering through the Mighty Roar in Sri Lanka. I was on the teaching programme but also got to be involved with the turtle conservation as it's all based in the same place, which is great. I loved seeing the baby turtles newly hatched and releasing them on the beach- it was a really special experience. I went in August so school was closed but I taught English for 2 hours in the afternoons by a sort of village hall. The kids were so so sweet and I had a lot of fun teaching them. I had the freedom to plan all the lessons which I really enjoyed. The Mighty Roar accommodation has a great location right opposite the beautiful wild Indian Ocean coast. It's a short tuk tuk journey from the busy touristy town of Hikkaduwa and quite near to Galle which is a Sri Lankan city with a lot of charm. The accommodation is quite basic but comfortable enough. It's the family compound of Mr Karu (who runs the weekend trips and is a lovely man). The family/homely atmosphere of the place is really nice- I enjoyed getting to know Karu & his family. Everyone was so friendly. I stayed a month but I think it's fine to come here for 2/3 weeks. Coming longer gives more chance to travel around the country at weekends however- I went to Kandy with 1 other volunteer, on a Mighty Roar weekend trip to Ella, Yala National Park etc. It was wonderful to see lots of the country as well as volunteering. I'm 33 so was quite a bit older than lots of the other volunteers, some of whom were 16/17, but it didn't matter too much in the end- everyone was friendly and I wasn't the oldest at least! As some mums came with their teenage children. All in all volunteering through TMR in Sri Lanka was an experience & an adventure & I'm really glad I went!
I did the amakhala game reserve trip and absolutely loved it!!! The ranger who took us around each day was lovely and the community was amazing and we got to help out with building a community centre too which was amazing!! Would definitely recommend!
Read
experiences
from past travellers.
Read in-depth stories and feedback from our past volunteers.
Read stories