We couldn't be more proud
to hear great things
Read helpful reviews from past volunteers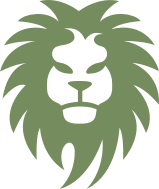 Volunteering in Tenerife was amazing! The days on the boats were fun, and everyone was nice to everyone. It was such a good experience, and I wish I had gone for longer. In terms of free time, it depended on whether or not I was on boats that day: if on boats I would get back and eat dinner straight away but after that, free time except data logging and a meeting at 8 pm. When not on boats, I was meant to work on a project but since I only stayed for a week I did not really have one, so my friend and I decided to go hiking- amazing views, the house is right next to a beautiful mountain. On Thursday nights, there are 4-5 spaces for anyone to hike Mount Teide (leaving at 1 am), and on Sunday mornings everyone can go and hike Conde. The weekends are free of any work, so you can do anything you want.
I can say that my experience with Mighty Roar has been very good, in terms of organization and response to any questions on my part. The unforgettable experience, without a doubt, has been the wildlife conservation. The attention, organization and treatment received in Zimbabwe has been excellent, exceeding all my expectations. I will repeat for sure !!
The programme I went on was incredible, best trip of my life. Mighty roar made things very simple, I knew what I was signing up for and everything ran smoothly.
So, I was on the Turtle Experience for one week and then the Sri Lanka experience directly after. Due to a lack of teachers, I switched to teaching after the first day.
The whole experience was fantastic. Clarith and his family were super welcoming and really tried to make you feel comfortable at every opportunity.
I really enjoyed the Sri Lankan experience - the week of travelling around the country is fab and such a good way to see all the sites in Sri Lanka. Karu made it super memorable as well.
Amazing experience in Sri Lanka
Really enjoyed my time in Sri Lanka. The food was delicious and the accommodation was in a really convenient place. Made some amazing friends and tried things of which I'd never tried before. Definitely would recommend, and would love to do a another project with the mighty roar again!
Volunteering experience in Ghana
So I have been back a week after one of the best summers of my life. Travelled to Ghana solo for the childcare/teaching experience in Busua. Met some amazing volunteers who are now friends. The village is amazing and very friendly. The kids WOW! They are incredible, bright, intelligent and eager to learn new things. My only criticism is that the school is actually closed over summer so it's a little adhoc and you have to gather children to teach them. So be aware if travelling during the school holidays that you may not get a full teaching experience. Although saying that we still managed to get around 20+ children everyday.
The accommodation is basic but serves its purpose. Prepare to be sweaty and dirty most of the time lol Adds to the experience lol! The food at the volunteer house is bland and repetitive, gets a bit too much to cope with. Rice, Yam and plantain often.
The beach is stunning and the whole community are very welcoming. You won't regret it. I hope to retune next year.
Donations are gratefully received but I would save them until your final day to give out.
To make this five star I would say I should have been informed the school was actually closed before I travelled and the food needs more variety.
But all in all such an amazing experience that will make you extremely grateful for everything when you return home. Never been so excited for hot water, a shower and flushing toilet.
See you all again next year, thanks Mighty Roar and Ebenezzer for an overwhelming amazing experience.
Read
experiences
from past travellers.
Read in-depth stories and feedback from our past volunteers.
Read stories