We couldn't be more proud
to hear great things
Read helpful reviews from past volunteers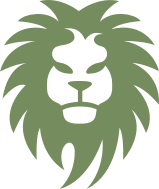 I've just returned from the most amazing 3 weeks spent in Busua, Ghana. Previous to arriving the information and support from Chris and the UK team was second to none. Any questions we had were answered with great depth and as quickly as possible which filled us with great confidence we'd be looked after when there.
On arrival in Ghana, Grace was waiting for us and kept us safe and sound! Ebenzer is one of the coolest guys I've met, he works tirelessly to make sure you're happy and clearly cares a lot about the volunteers he welcomes into his home.
The Childcare programme was brilliant and I felt so valued. The kids are incredible and the experience shall be one I will never ever forget. I'm so glad that it was able to go ahead and The Mighty Roar have been nothing short of excellent, I would recommend them to anyone.
Volunteered in Thailand and Cambodia during the same trip, and it was life-changing! Had the best time ever working with elephants and then with the children in the school. Everyone was very accommodating and I made friends for life!
These are difficult times to travel but I was determined and all through the planning the support from TMR was exceptional and from the moment I arrived it continued that way.
Grace was there waiting for me as I finally emerged from the airport and looked after me splendidly from there on in.
My arrival to Busua, Ebenezer and Diana the rest of the team was again lovely and more than expected..
Ebenezer has always been available at the volunteer house, Diana the house Mum was lovely, great food and very accommodating of preferences.
Kindergarten, my chosen volunteer project, was eye opening, busy, chaotic and great fun, I didn't know I would have to be bouncer, carer, nose wiper and cuddler but I loved every moment. If you have never experienced kids fighting to hold your hand, walk to school with you, or home, have a cuddle, or thump you then you haven't lived but if you want to then Busua and this project are the place to do it.
This month, this place, this experience has been everything it was said to be and so much more. My thanks to Ebenezer, Diana and Grace for all their help and support you all made my trip so special, My teachers too for sharing their classroom with me.. Lastly my special thanks to the children who welcomed with open arms - literally..
We had such an amazing time at the Mighty Roar in Sri Lanka. Before we even arrived in Sri Lanka we were supported virtually by Chris and Charith in helping us to organize what we needed to ensure that we could get to Sri Lanka safely. We felt the process was very professional and Chris certainly helped with all our concerns surrounding the local UK restrictions around travelling abroad.
When we arrived in Charith was a fantastic host and friend, messaging us to ensure that before we arrived for the volunteering that if we needed any help with anything he was just at the end of a phone.
When we arrived for the week of the volunteering we couldn't have felt more welcomed by Charith's and his family. They made sure that we felt part of the family and had everything we needed whilst we stayed with them. They made sure that we were well feed (with amazingly tasty home cooked food) and we immediately felt at ease.
The volunteering was absolutely fantastic, varied being able to cross over with other projects and we were able to support the local community. We could see the direct impact that COVID-19 has had on the community and the Mighty Roar so understood the importance of our volunteering work the future of all the volunteers to come. We were lucky to be able to go to the local school and nursery to spend time assisting them with hands on tasks and helping to teach English. We were greeted by the school principal and teachers with excitement to be able to work with them for the week. It was such a lovely and unique experience that we will never forget.
In the day time we were able to help beach cleaning and restoring the turtle hatchery which included clearing groundwork, painting and setting up equipment for the nests. During the evenings we were able to experience seeing female turtles coming in from the sea to nest, which was absolutely amazing and we will never forget it.
I would highly recommend the Mighty Roar and wish them all the best for the future. If you would like to volunteer I would highly recommend the Sri Lankan program with Charith as you will have so much fun, experience the real life of Sri Lankan, feel safe and at home.
Very helpful at procuring a volunteering opportunity in South Africa - not that readily available in early 2021. The boys enjoyed the marine volunteering and were able to learn a lot too.
An amazing two weeks in South Africa
The two weeks I spent in Plettenberg Bay were some of the best of my life! My personal highlights were whale watching and being surrounded by almost 100 common dolphins. I can highly recommend this project to anyone who loves being outside, on the water and is open minded to do all different kind of activities.
Read
experiences
from past travellers.
Read in-depth stories and feedback from our past volunteers.
Read stories