We couldn't be more proud
to hear great things
Read helpful reviews from past volunteers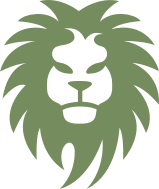 Such an amazing trip and experience
Such an amazing trip and experience, the local volunteers are lovely and it was brilliant to see how the hospital worked and get to see surgeries and help out. Definitely recommend!!
I loved my experience in Ghana from start to finish, such an amazing place filled with amazing people!! Would definitely recommend it to anyone.
Medical elective - Vietnam
I did the medical elective in Vietnam and The Outreach team in Vietnam were amazing. Minh, Miss Tran and their team were so lovely and accommodating. The in-house cook is so lovely and her food was amazing. The medical volunteer house is basic but clean and the rooms have air con! Placement days were short but enough to learn about a new healthcare system. The team in the hospital were also accommodating to our requests about switching departments/having time in the operating theatres. On the weekends we were able to explore Vietnam and have incredible experiences. Overall, it was an amazing opportunity and I'd recommend it to anyone.
Marine Conservation in Bali
I had a really great time on the Marine Conservation project in Bali.I enjoyed my time on the project, the sight seeing weekend and the food. I would totally recommend it to others.
Most special 3 weeks volunteering in…
Most special 3 weeks volunteering in Bali. I would recommend this experience to everyone, the team in Bali were so lovely and I have made friends for life. Special memories to treasure forever.
Taken care of throughout my stay
Taken care of throughout my stay. Orientation was very informative. Guidance when needed, clear instructions for each day's duties, local knowledge and customs explained.
Particular mention for Minh and Toung who both went above and beyond to help. Nothing was too much trouble.
Amakhala - this was such an amazing experience that i'll forever be grateful for, if you can i would absolutely suggest doing it. I'll remember it for a life time, thank you
The Zimbabwe experience was above…
The Zimbabwe experience was above everything my daughter could have expected! A once in a life time trip which she will remember always, the staff was incredibly friendly and knowledgeable. She did everything from feeding elephants, horse back safaris, sewing reusable period pads, building bridges, and she learnt so much about wild life preservation and herself. Could not give a million stars so gave the maximum possible!

I've just returned home from the childcare programme in Tanzania. It was such an incredible experience, I met some friends for life and had the experience of a lifetime.
The children at the Masai school don't speak any English but that doesn't prevent you from bonding with them immediately. It was such a privilege to be around these kids and soak up their fascinating culture. After just two weeks I was so attached and very emotional to be leaving. An incredibly grounding experience.
The staff at the hostel are incredible and made the trip. The hostel is exactly what you would expect from a youth hostel, it is very basic but is it clean and has great social areas which is the main thing.
The trips were amazing, it was such a great way to experience the natural beauty of Tanzania. I did the Hot Springs, Sip and Paint, Sunset Yoga, Waterfalls and Safari. All of them were an absolute dream!
I can't recommend this programme enough. A once in a lifetime experience.
Amazing family volunteering experience in Bali
We spent a week volunteering as a family at the Marine Conservation project in north Bali in August and had an amazing time.
My children, aged 7, 10 and 13, were all able to participate fully and we all really enjoyed learning about the marine project, building the reef structures, and helping to deploy them right off the beach.
My daughters and I also did some additional volunteering at the pre-school nearby, and we all loved helping with their English lessons and getting to know the teachers and children there.
The accommodation was basic, but fine (the five of us all shared one big room, but had our own bathroom). It's totally worth it for the beachside access and stunning village location in a part of Bali that's still relatively untouched by tourism and traffic.
The other volunteers (who were all in their teens / 20s) were all super friendly to us as a family and really inclusive with the kids. Staff were brilliant - welcoming, kind, and very helpful when we needed to find a doctor at one point.
Also, special mention to chef Yanti - the food was a big highlight for us all and we miss her breakfast pancakes now we're back home!
The experience was hugely bonding for us as a family, and we all made some wonderful friends. Would highly recommend and will be booking again.
Great company for voluntary work and…
Great company for voluntary work and local excursions. It is a family run business and all staff are very accommodating and helpful
An amazing week for us. We volunteered for the child care in Tanzania as a family of 4, with our son (10) and daughter (13). We volunteered for a week before heading to Zanzibar which we organised independently. The accommodation was basic but the staff very helpful with local trips and activities keeping us busy in the afternoons. Although we were only there for a short time the other volunteers were extremely friendly and inspiring and we thoroughly enjoyed the experience.
Sri Lanka turtle conservation
I volunteered in Sri Lanka on the turtle conservation. The team were so lovely and the experience overall was incredible! Wish I could have stayed longer. Thank you Ayomi x
Just finished a 3 week volunteering trip in Bali. It was an amazing experience and I would highly recommend anyone thinking of it to give it a go. The TMR team were very helpful throughout the trip.
An Incredible Diving Trip
The diving conservation project in Raja Ampat is an incredible place for diving and learning.
The chance to engage in reef conservation, participate in nursery clean-ups, and conduct surveys was both enlightening and rewarding. Connecting with locals through beach cleanups and school initiatives also adds depth to the experience. I can only recommend booking at least 4 weeks if doing PADI levels as well.
Living in shared bungalows and sharing responsibilities fosters a good community atmosphere, and interacting with people from diverse nationalities, especially during the summer break, felt like an Erasmus revival.
Kudos to Iris and Matt for orchestrating multiple courses and projects seamlessly, and to the cooks and guides for looking after us. A truly unforgettable experience worth repeating.
My 15 year old son and I have just…
My 15 year old son and I have just returned from a 4 week volunteering holiday in Tanzania. The communication from TMR prior to the trip was excellent and Chris put my mind at ease by answering my many questions.
We were volunteering with the childcare programme but were also provided with an opportunity to visit the local primary school and local orphanage. Whilst the accommodation is basic by Western standards the staff at the Comfy Stay are an absolute delight and go above and beyond to assist you. The food is lovely and varied. The availability of trips is also great, there is always something to do. Whilst my son and I were the oldest and youngest volunteers respectively we always felt part of the group and met so many amazing people of different ages, backgrounds and ethnicities, which was wonderful. I loved meeting such a diverse group of people whose lives I wouldn't generally cross with. Most volunteers were part of the medical elective but they also got the opportunity to come along to the childcare programme. The Safari was amazing. Zanzibar was good but with hindsight I probably would have stayed longer and visited different parts of the Island. Definitely a once in a lifetime experience. My son also loved it.
Read
experiences
from past travellers.
Read in-depth stories and feedback from our past volunteers.
Read stories