We couldn't be more proud
to hear great things
Read helpful reviews from past volunteers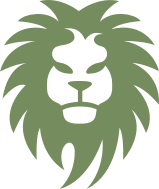 Thank you to Mighty Roar Team. I had a great experience in Tanzania both at a professional and personal level. I had the much support and service which I really enjoyed and appreciated.
Again, having International placement practice in a developing country has expanded my knowledge and skill set as I returned to a developed country on the health aspect.
Also, I extremely enjoyed the Safari and given another opportunity, I will return as Tanzania has proved to be a peaceful country and having enjoyed Tanzania with Mighty Roar.
Thank you Chris and your fantastic team for the great opportunity!
Mighty Roar organised a volunteering and travel program that will definitely be unforgettable. I am so glad I had opportunity to be involved in it.
The accommodation during volunteering was a very nice place to stay in and just next to the beach. I could enjoy the new room, very clean and tidy. Thanks to the air conditioning it was easy to share it with other people that were invited solved in the same programme.
It was really good experience to be involved in turtle restoration project and to teach local kids. All meals were included and most of them were unique Sri Lankan cuisine.
Personnel is very nice and friendly and would help you to find yourself in new surroundings as well as show you most interesting spots in the area.
After volunteering I went for 9 days travel. You don't need to worry about anything as everything is organised by Karu. Transport, hotels and meals. You just relax and enjoy.
Karu put a lot of effort to show us as much as possible during this limited time so be sure you will not get bored. Busy days filled with plenty of attractions.
I was surprised how many things you can do in such a short time: national parks safaris, interaction with elephants, visiting temples, festivals, hiking, spa and massages, best shopping spots of Sri Lankan goodness, train trip, national dance performance, waterfalls and in general a lot of time in nature.
The accommodation during the tour was good and you often had a chance to enjoy the swim in the hotel swimming pool.
If you had any troubles and requirements you can be sure that they will be addressed with a good care.
Thank you very much for this experience and showing me so much of Sri Lanka :) I feel like I've explored so much in only 2 weeks.
Tanzania Medical Volunteering
I've just returned from a medical volunteering placement in Tanzania and had a great time. The booking process was simple and pre-departure queries were responded to promptly. Emmanuel and the in-country team were absolutely fantastic and worked to ensure that all the volunteers were well looked after and their requests accommodated. The accommodation was far better than I was expecting and we had a great space to relax and catch up with the other volunteers across the various programmes in the afternoons and evenings. The work itself was rewarding and insightful and the Tanzanian colleagues extremely welcoming. Many thanks for a memorable trip!
Such a lovely place to volunteer in Malawi. So nice to see animals come in, be cared for and released where possible.
Volunteered in Ghana. Amazing experience with wonderful people. Really rewarding work. Would definitely recommend

Had an absolutely amazing experience in Ghana was meant to be on the mental health programme but ended up on the teaching course, had so much fun the people were so kind, other volunteers were great. Any problems were dealt with quickly can't wait to go back next year.
Read
experiences
from past travellers.
Read in-depth stories and feedback from our past volunteers.
Read stories