We couldn't be more proud
to hear great things
Read helpful reviews from past volunteers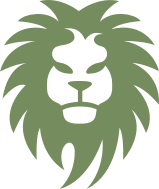 Excellent Wildlife Experience
Reading previous reviews helped me feel confident that a 50yr old single traveller would fit in at the Na'akunse wildlife sanctuary and orphanage in Namibia. It turned out to be the most amazing experience, in a beautiful country with fantastic local guides and staff. I made some fabulous friends of all ages and can only hope if I go again it will be equally as excellent. Well organised by TMR- excellent communication and no concerns at all with anything.
Great Time on Sri Lanka Projects
I have used the mighty roar to travel other countries before my most recent trip to Sri Lanka so I had absolute faith that it was going to be safe - which it was! The staff at the accommodation were very friendly and quick to help you with any issues you may have had. The accommodation was good and in a great location and the locals seemed to really enjoy having you there and wanted to help you experience all Sri Lanka and the programme had to offer!
A great experience.
An Amazing Fortnight With The Mighty Roar
An amazing fortnight at the Mighty Roar. Did a week doing the turtles and then the next week doing Street dogs and teaching. They also organise so much other stuff in the day time which was a pleasant suprise. Definitely recommend!!
I stayed in Bali for a month and was the most life changing experience, I would recommend to anyone who got the opportunity it was my first time travelling alone but it was amazing I was so sad to leave wish I had booked for longer but I will definitely go again! Made so many amazing life long friends and seen so many beautiful places and have the best memories!
Medical volunteering in Ghana
I loved my time in Ghana and would defenitly reccomend it to others. I was quite scared at first as my friend and I were travelling by ourselves for the first time but the staff were very welcoming and took good care of us. The hospital staff very great and really welcoming, especially the maternity ward. As someone who hasn't been to uni yet I was able to learn a lot and help out which was great. Busua it's self was a lovely village and everyone was so friendly. If your considering going just do it you won't regret it, would defenitly go back!
Our time in Vietnam in the children shelter was life changing. The volunteering program is the brilliant!
5 Weeks Medical Placement in India
I would like to start off by thanking Rahul for making my first trip to India and the entire medical volunteering trip extra special. From the very beginning, Rahul were the most hospitable and generous host. I've loved every minute of living with the family and I cannot thank you enough for making me feel like apart of your family and like your little sister.
I have nothing but good things to say about Rahul and the rest of the team. They were always around to answer any questions we had about Jaipur, Rahul on many occasions took me and the girls staying with his family around to do the stuff we wanted or to sort things out like SIM cards and they also offered and organised really cool evening activities for us to do. Some of the things I particularly enjoyed was the Monkey Temple and the Elephant Village which I would highly recommend to any volunteer coming to India. It was honestly an amazing experience to get to see such amazing animals up close and to feed them, we brought loads of bananas to feed the monkey's which Rahul got for us and was included in the overall fee and for the Elephant Village we had the opportunity to get up-close with the elephants and to make chapati's from scratch to feed them.
The team at the slum clinics were amazing, and had a very close relationship to both Rahul and Tanu. Rahul came by to visit us on many occasions and it was always lovely having him around, taking pictures and actually seeing us really enjoy the placement. The team at the slum clinic were always eager to teach us new things, and I've left India knowing how to place an IV cannula into a patient, or how to do an intramuscular injection into the bum and how to administer IV injections. I also learnt a lot about the common diseases that were present in the slums and about the education and social issues present in India. Whilst I was there, two of the fourth year medical students also gave a presentation to women in the slums regarding cervical cancer. Dr Pawan was always eager for us to create presentations and educate the slum community on social issues. If I had longer at the clinic, I would've suggested a presentation on alcohol abuse and addiction as that was a very common issue I noticed amongst the population.
I appreciated the little things Rahul did such as texting to ask how I was enjoying my first day at the slum clinic. He always made time for all of the volunteers, I think that's what I loved most about Rahul he was always so trustworthy and reliable and he was never more than just a text away. I'd also like to thank Rahul, his family and all the staff at the slum clinic for looking after me when I felt so awfully sick from food poisoning for a few days. I know I sulked and may have cried from being forced to drink buttermilk and eat curd (which I'm traumatised over) but they really did everything possible to ensure I felt well soon enough.
I would 100% recommend this trip to future volunteers and to anyone considering doing this programme. It was honestly one of the best experiences of my life, and I was lucky to have a good balance of travelling through India and also learning about healthcare and volunteering. Whilst in India, I managed to visit Agra and Delhi (apart of the golden triangle tour), Goa (the optional trip which I paid for before leaving to India) and I went to Jodhpur alone for my last weekend which Rahul and his brother, Monty, helped me to organise. I'm so sad to have left and really wish I could've stayed longer. It's not a goodbye from me… it's a see you later. I hope to return in the near future with the amazing girls I met and to visit Rahul and his beautiful family.
I have used TMR twice now and looking to use them for several other projects. I went to Greece and South Africa and both times felt completely safe and prepared. I had the best time on both of these trips and wholeheartedly recommend.
Marine Conservation! Plettenberg Bay!
I was a little apprehensive doing this experience as I knew that I would be maybe a little older than most of the volunteers, however, that feeling lasted a whole 5 minutes! Everyone was so welcoming and friendly, the staff, the volunteers and the family! Volunteering offers an array of opportunities such as assisting on whale watching trips, observing Sharks, Whales, Seals, Stingrays etc, helping to keep the beaches clean, helping in the local township pre school, learning about the environment, learning about different kinds of wildlife, the list is endless!! Every day was a new adventure! I can honestly say that I have made life long friends and had an experience of a lifetime that I'll never forget! Thank you!
I had a great experience in India as a volunteer with the Mighty Roar! I was there with my gf and we had an outstanding time in Jaipur. I was teaching and my gf was practicing as a doctor at one of the hospitals. It was a great challenge but we learned a lot. And Rahul, Tanu, and Guarav have been amazing and have helped us so many times with all kinds of things. They all went out of their way to make sure we were comfortable and had a good and interesting stay in Jaipur as volunteers with The Mighty Roar. Thank you! 10/10 I'd recommend choosing The Mighty Roar for your volunteer and travel program 😃
Extremely professional and organised
Extremely professional and organised company, both on the run up to the trip and when you arrive at the destination. I've just completed 2 weeks volunteering with elephants in Thailand.
The staff both in the UK and in Thailand are there for you every step of the way, making sure you have everything you need and answer any questions.
Early starts in the morning, but I was up at sunrise anyway and got some fantastic photos of the elephants in front of the moon.
Work is not hard and good fun, got stuck in, we all helped each other out.
I particularly wanted to work and help with elephants that had been used in the tourism industry, where they had been badly treated and this was now their retirement home where they could finally enjoy the rest of their lives with the right care. I also wanted to stay on site and not have to commute to the sanctuary, and this company gave me everything that I wanted.
Lots to do on days off, felt very safe all the time.
Would definitely go back.
The rides out over reserve were just breath-taking and we got to see many areas and sights that you just would not see by vehicle. We could get right up close to the wildebeest herds and walk quietly past as the sable grazed in the distance. I remember cantering through a beautiful patch of land after a long ride with the others, zebras in the foreground and impala watching on from afar and just thinking 'this is exactly what I had hoped for when I had signed up.
Organising a medical elective through the Mighty Roar was simple and easy! I spent 3 weeks in Tanzania, and it was one of the best experiences. Both the local and UK team were extremely helpful, and it made my first experience of solo travel very easy. Definitely recommend to anyone wanting to do any sort of volunteering.
Loved The Medical Experience
Loved the experience on the medical volunteering programme in India - perfect for my elective!
Loved the experience on the medical volunteering programme in India - perfect for my elective!
Never to late to live your dreams
I was not sure if volunteering at the age of 57 is for me, but decided to give it a go and definitely not regretting it. I only got 2 weeks Annual leave from my job, but still managed to pack a lot into such a short time. I volunteered in Corona School in Kathmandu for 4 days ( Tuesday was off due to national holiday). On Friday afternoon I travelled with the host family Nawaresh and Asim to Chitwan area and helped other volunteers at orphanage Happy House where I met 3 wonderful girls aged 3,6 and 8. The last 4 days I spent at Wild Adventure Resort in National Park, visited elephant breeding center, had 6 hours jungle walk with a guide, jeep safari any so many more attractions. I came during Divali ( in Nepal Tihar) time when there is 9 days holiday, I did not plan it, I was just so incredibly lucky 😊
Read
experiences
from past travellers.
Read in-depth stories and feedback from our past volunteers.
Read stories