We couldn't be more proud
to hear great things
Read helpful reviews from past volunteers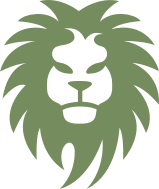 Absolutely Amazing Time In India
Absolutely amazing time in India volunteering in the medical programme in Jaipur. Chris was amazing in helping and getting me there and always quick with emails and available on the phone, something you only get with a personal, small company like this!! When arriving in India I stayed with Rahul and his family. It was incredible and really allowed me to experience Indian culture while being in a comfortable apartment. I volunteered in the slum clinic, which was also great. I got hands on experience which I couldn't get in the UK, even without any previous experience in the medical field I was able to get hands on experience with injections, taking blood pressure and setting up drips. Overall an amazing experience which I would recommend to anyone, which ever programme you are interested in!
Thoroughly enjoyed my experience volunteering in Tanzania at the kindergarten with the children. Chris was extremely helpful answering many questions before this amazing experience began. Overall such a life changing experience would love to go again in the future if possible.
I spent 4 weeks at TMR Sri Lanka, for the first 3 on the teaching programme and the last doing the childcare programme. I can easily say that it was one of the most rewarding and fun experiences I've ever had.
It was such a good way to see everything the country has to offer. I met some of the most amazing people, who I know I'll be friends with for years who really made my time at TMR. Mamu, Chutti and Hector (the local team) made sure we always had everything we needed and we had a smile on our faces. Mini (who is in charge) is one of the friendliest people I've ever met, always making sure everything went smoothly. we were happy and knew what was going on. She really made TMR such a special place to.
Extremely great experience, I didn't go for a very long time but whilst i did i worked in the hospital for a week and i would recommend it not only gaining a lot of knowledge from the hospital the team there are very accommodating and the locals too.
Best Experience Of My Life
Best Experience of My Life.
Start to finish, the organisation and helpfulness of The Mighty Roar was without fault.
Any questions or doubts that I had were listened to and responded to. On arrival to Zimbabwe I received a check in message from Chris which was a lovely personal touch.
Highly recommend using this company to book with.
The Most Incredible Experience
I stayed in Sri Lanka for 2 weeks doing the sea turtle programme, and I wish I could have stayed for longer ! leading up to the trip Chris answered any questions/concerns I had, and always within 24 hours !!
The country is beautiful and everyone looked after us so well 😊 I loved staying with Charith's family, it was like having a home away from home. everyone I met I got along with, and I've made lifetime long friends 💞 For my first time travelling abroad and all on my own, I couldn't have chosen a better company to volunteer with!
The sea turtle programme is 100% ethical and everything they are doing is so beneficial to helping the future of the turtles 🐢
Thank you the mighty roar 🦁 I will definitely want travel again with you in the future :)
Read
experiences
from past travellers.
Read in-depth stories and feedback from our past volunteers.
Read stories