We couldn't be more proud
to hear great things
Read helpful reviews from past volunteers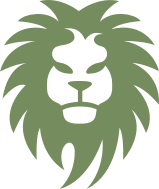 Childcare Volunteering in India
Volunteering with children in India was the best time of my life! This was my first experience overseas and TMR ensured I was fully prepared. Pooja and the rest of the local team were all brilliant and I recommend visiting this amazing country.
I'm not exactly sure on what to write here, apart from I had the best time ever in Nepal! Exotic animals, stunning buddhist temples, yoga, Pokhara, laughs and unforgettable memories - two weeks flew by and I will be returning to this amazing country.
I consider the Mighty Roar a very well-organized volunteering program. Unfortunately, I could not go due to the Covid-19 situation but I am very glad they were able to give me a refund and I am looking forward to rearranging the program for next year, hopefully! I strongly recommend it to all the adventurous people!
Looking forward to rearrange our trip to Ghana next year, great service!
From the start, The Mighty Roar have been excellent in every way. From when I first booked my trip and through the process of getting everything planned and organised before I was meant to head out to Sri Lanka, to how up to date they have kept us and efficient they have been through this whole COVID-19 pandemic. Unfortunately, I was not able to fly out because of this and will need to reschedule my trip in the future when it's safe to do so. But Christopher and the whole team have been great with all the essential updates we've needed and how they have processed my refund etc. They have kept us updated both via email and on the relevant Facebook pages. So even though my trip was inevitably delayed/cancelled because of what's been going on in the world this year, I can't wait to rebook as soon as I can! If anything this delay has just made me want to go for longer! Looking forward to volunteering with them in the future.
The Mighty Roar were so helpful in the lead up to my trip. They answered all my questions in a very timely manner, and were always friendly. They were also amazing at making sure we got a refund for our trip when it sadly had to be cancelled due to coronavirus. I could not fault them at all and would not hesitate in booking another trip with them!
Read
experiences
from past travellers.
Read in-depth stories and feedback from our past volunteers.
Read stories