Head off the beaten
track on
horseback!
A unique horse riding safari in the African bush
Apply now
Duration
1-2 Weeks

Minimum age
17+

Selected Mondays throughout the year

From
£920
Duration
1-2 Weeks

Minimum age
17+

Selected Mondays throughout the year

From
£920
Zimbabwe Horse Riding & Wildlife Conservation
Quicklinks
A horse riding safari in the heart of the African bush? Say no more! During this two week equine volunteer programme you will get to participate in the same activities as the Elephant and Rhino Sanctuary, but also head on 3-4 hour horse rides 5 times a week.
While horse riding you will head off the beaten track to locate missing animals, perform game counts, monitor new mothers, patrol the boundary fences, check for snares and provide other meaningful tasks to contribute to the overall conservancy management and reserve. You'll get to experience all of this while riding in a small group of no more than four volunteers, where you can ride alongside the local team whose knowledge and passion of the African bush and wildlife will have you mesmerised for every exciting moment.
The elephant and rhino sanctuary is a unique opportunity to live in the heart of Zimbabwe and share the experiences of a diverse 10,000 acre wildlife reserve. You will be living in close proximity to black and white rhino, elephant, buffalo, giraffe, zebra, sable, kudu, wildebeest, crocodile and many other animals and birds all while playing an active role assisting with valuable conservation work!
Background to the sanctuary
During the 1980s, Zimbabwe endured their worst poaching crisis that saw rhino numbers crash from 10,000 to less than 1,000 over the span of just a few years. This led The Department of National Park and Wildlife to move the remaining wild rhino into the custodianship of private conservancies that are called Intensive Protection Zones – with this programme being one.
Although these measures had a positive effect and resulted in dramatic decrease of poaching incidents, ivory poaching is still very common throughout the whole country and many others across Africa. Back in 2007, the elephant and rhino sanctuary suffered their worst poaching incident, which saw three of their rhinos killed. In spite of this terribly sad set back, the successful breeding and release programme continues to thrive, with several calves being born in recent years.
However, it is not only rhinos that are targeted for their ivory with elephants also facing the same threats. During the 90's, over 100 elephants were killed every year in Zimbabwe, which led to a sharp decline in population numbers and leaving many calves orphans. These young elephants would not survive out in the wild on their own, so many were moved to reserves in order to be protected and to receive the care required to survive.
Many of the designated protection zones who care for orphaned wildlife and protect the most at risk animals are spread out across thousands of acres to ensure all of the animals can live in a semi-wild habitat. With such a vast space, not only do all of the animals need monitoring but the reserve also requires a lot of regular maintenance and upkeep. This is where you and other volunteers can play a crucial role.
Where will I be volunteering?
The expansive 10,000 acre wildlife reserve is located in the beautiful Mashonaland East Province, just 90 minutes from the capital Harare. The sanctuary was founded back in the 1950's and has provided a safe haven for many impressive species and today stands as a testament to meaningful wildlife conservation.
During the poaching crisis, the reserve was awarded the status of a designated protection zone and was given seven orphaned baby black rhinos to care for. This was the start to the internationally renowned breeding and release programme, which has seen a total of 15 rhinos born over the last 25 years. To date, 11 rhinos have been successfully released back into the wild.
Not only this, but the reserve has also provided the necessary care to several orphaned elephants who have grown up on the reserve. Had the elephants not been saved and given a forever home, they would certainly have perished in the wild. On top of the famous big animals above, there are also many more animals to discover and learn about, including buffalo, giraffe, zebras, impala, antelope, waterbuck and over 250 species of birds. The reserve is also home to many carnivores, including a lion, as well as smaller mammals that are more elusive including servals, civets, black backed jackals and some spotted hyenas.
This is a unique opportunity to live in the heart of Zimbabwe and share the experiences of a busy African conservancy. You will live in close proximity to many amazing animals and learn about the reserve's history, witness amazing animal relationships and help with research projects to further our knowledge of the wildlife which surrounds you.
What is my role?
As part of the two week programme you will get to experience all of the best activities from the Elephant and Rhino Sanctuary programme, plus go on amazing horseback safaris. Horse riding volunteers form a part of the programme's integrated approach to the protection of endangered rhino and elephant and you'll get to contribute to conservancy management on horseback.
During your time volunteering in Zimbabwe you will get to:
Get involved with conservancy monitoring and maintenance, as horses are ideal partners in environmental management.

Get up close and personal with our endangered rhino and elephant, as well as herds of zebra, wildebeest, and giraffe.

Locate and track the rhinos using telemetry to closely monitor their behaviour and health.

Closely observe the elephants as they roam the reserve and provide any necessary enrichment.
Check for new babies and check the health of the herd animals.
Undertake vital snare patrols and search for evidence of poaching - more easily undertaken on horseback due to your elevated and unique views.
Round up cattle for weekly dipping and locate missing animals
Fence and boundary monitoring on horseback.
Go on game counts to locate and monitor specific animals or herds.
Help with reserve maintenance including feeding nutritional supplements to any animals that need it, planting trees, removing alien species, cleaning animal beds and more.
Assist within the local schools and other community outreach projects.
What will a typical day look like?
You will generally be volunteering from Monday to Friday, with your working day starting around 6:30am and normally finishing at 5pm. Throughout the week you will also take part in some evening tasks, including night drives, cultural activities and sundowners! There are usually some activities planned for Saturday morning, with the afternoon and the whole of Sunday then free for you to do as you please.
The majority of days will be split into two or three sessions, with different activities planned and several long breaks in between.
You will generally head off on horseback 5 times a week, with each session lasting 3 to 4 hours, although at times this may be split into two smaller sessions depending on the planned activities and weather.
Where will I be staying?
During your time volunteering in Zimbabwe, you will be placed in one of two camps. Both sites are located in the heart of the game reserve (around a 10 minute drive between each), where you can enjoy the far reaching views across the bushveld and even hear an animal noise or two in the background. In your free time you will be able to take part in many activities around the accommodation and reserve, such as hiking, swimming in the dam, bird spotting or simply relaxing and enjoying your surreal surroundings.

Zimbabwe is one of Africa's most underrated countries and still remains unspoilt from mass tourism. From the moment you arrive you will be greeted with welcoming smiles and experience the friendly nature of all Zimbabwean people. You may have time to visit the famous Victoria Falls, try your hand at bargaining at a flea market in Harare or head to Lake Kariba.
Other things to consider
Riding ability & rules - All volunteers signing up for the horse riding program must be able to ride when you first arrive. The program is generally aimed at people who have several years of experience riding horses and can confidently carry out a rising trot and canter. Please note there is no galloping allowed anywhere on the reserve and riders may not take horses out unaccompanied by a member of the local team.
Weight limit - The maximum weight limit is 80kg as the horses are simply not strong enough to carry more than that weight over sustained periods.
Combining programmes - You are more than welcome to combine this programme with volunteering on the standard elephant and rhino sanctuary. Please get in touch to discuss the itinerary and prices.
Ethical sanctuary / reserve - The Mighty Roar was established to create and help promote only 100% ethical wildlife programmes. We regularly visit each and every programme we offer to ensure all of our expected high standards are continuously being met and that the programme's aims match our ethos. The elephant and rhino programme in Zimbabwe goes above and beyond our expected standards and you can volunteer with the peace and reassurance you are actually helping the animals, rather than harming them.
December start date - Please note the 4th of December start date is only a 1 week option.

Further Information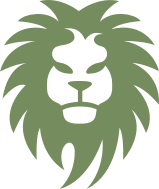 Horse Riding in Zimbabwe
The rides out over reserve were just breath-taking and we got to see many areas and sights that you just would not see by vehicle. We could get right up close to the wildebeest herds and walk quietly past as the sable grazed in the distance. I remember cantering through a beautiful patch of land ... Read More
Horse Riding in Zimbabwe
The rides out over reserve were just breath-taking and we got to see many areas and sights that you just would not see by vehicle. We could get right up close to the wildebeest herds and walk quietly past as the sable grazed in the distance. I remember cantering through a beautiful patch of land after a long ride with the others, zebras in the foreground and impala watching on from afar and just thinking 'this is exactly what I had hoped for when I had signed up.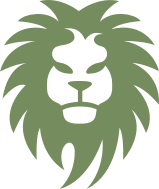 Zimbabwe travel stories
Volunteering with elephants in Zimbabwe
My time in Zimbabwe is something I will never forget. You'll get to experience seeing amazing wildlife, friendly volunteers, passionate staff and the most surreal landscapes.