Help conserve marine life
in
South Africa
Observe whales, dolphins, sharks, seals & more on this award winning project
Apply now
Duration
1-12 Weeks

Minimum age
18+

Start dates
Every Monday

From
£400
Duration
1-12 Weeks

Minimum age
18+

Start dates
Every Monday

From
£400
South Africa marine conservation
Quicklinks
Watching a humpback whale breach the ocean's surface right in front of you, admiring a pod of dolphins playing alongside the research boat or relaxing next to hundreds of Cape Fur Seals basking under the African sun are all sights that will be sure to take your breath away. However, as a marine conservation volunteer you won't just be watching, you'll be contributing to important research of all of these amazing marine mammals and more!
You'll play a valuable role of carrying out and assisting on a variety of research and conservation activities where you'll get the unique chance to study whales, dolphins, sharks, seals and other marine mammals up close. Whether you're out at sea cruising the waves on the research boat, exploring the rocky and wild coastline on foot, educating the local community and tourists or assisting in the nearby penguin sanctuary, you can be sure that no two days will be the same!
This is your chance to join an internationally recognised and an award-winning marine research project where you'll be volunteering alongside a group of experienced conservation researchers. Your time in South Africa will help protect one of the most biodiverse marine environments on Earth!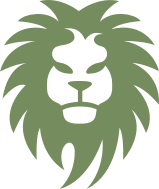 South Africa Trip
I would 100% recommend this programme, the foundation was so welcoming and the research projects were incredibly educational but also fun.
Marine Conservation
Very helpful at procuring a volunteering opportunity in South Africa - not that readily available in early 2021. The boys enjoyed the marine volunteering and were able to learn a lot too.
An amazing two weeks in South Africa
The two weeks I spent in Plettenberg Bay were some of the best of my life! My personal highlights were whale watching and being surrounded by almost 100 common dolphins. I can highly recommend this project to anyone who loves being outside, on the water and is open minded to do all different k... Read More
An amazing two weeks in South Africa
The two weeks I spent in Plettenberg Bay were some of the best of my life! My personal highlights were whale watching and being surrounded by almost 100 common dolphins. I can highly recommend this project to anyone who loves being outside, on the water and is open minded to do all different kind of activities.
Background to the marine conservation programme
When you think of Africa, you will picture elephants, rhinos and lions. But protecting the continent's fragile and diverse marine ecosystem is just as important for wildlife conservation.

With rising numbers of tourists travelling to Africa (especially in South Africa and along the Garden Route), it's now more important than ever to ensure the marine life and the oceans they live in are not negatively impacted.
The local team created the foundation back in 2001 with the aim to raise awareness about conservation issues faced in Plettenberg Bay. To achieve this goal, the local team are combining research, conservation and education and installing a sense of community and support by collaborating with other conservation organisations and research institutes in the region.

By collecting important research data on the resident and migrating whales, dolphins, sharks and seals in the area, the local team and governing bodies are able to make important conservation decisions and develop sustainable plans.
By dedicating your time and energy, you and other volunteers will play an important role in aiding several ongoing research projects. Not only will you have the unique opportunities to get up close and observe many marine mammals, but you'll learn plenty along the way and leave knowing you had a positive impact in meaningful conservation.
Where will I be volunteering?
Home to a thriving population of bottlenose dolphin and the nearby warm waters being an important whale breeding ground, the ocean around South Africa's Garden Route are teeming with a vast array of marine life.
You will be lucky enough to be working in one of the best locations across the whole of South Africa, in Plettenberg Bay. Located along the heart of the Garden Route and offering some amazing coastal scenery, you will get to explore long stretches of unspoilt golden sandy beaches, dramatic rocky peninsulas, intriguing lagoons and estuaries, towering indigenous forests, clear rivers and of course the Indian Ocean.
When scheduled, you will head out to sea on one of the tourist whale watching boats that are harboured just a few minutes walk from the volunteer accommodation. When you're not scheduled to be on the boat, depending on the planned activity for that day you could be located anywhere in the nearby area or even assisting in the penguin sanctuary in Port Elizabeth!
What is my role?
This is your chance to play an important role in continuing to collect data and information on all marine wildlife in the West Indian Ocean to build a model for sustainable conservation. As a volunteer, your role will be very hands-on working alongside professional researchers. You will gain valuable experience in boat-based and land-based field research methods involving some of Plettenberg Bay's charismatic marine top predator species.
When scheduled to join one of the tourist whale watching boats, you will get to record opportunistic sightings of marine animals such as whales, dolphins, seals, sharks and seabirds. When whales and dolphins are encountered you will take dorsal fin photographs for photo-identification research. Sightings of injured, entangled or vagrant seals hauled out on Robberg Peninsula are also photographed and recorded. All data is intended for use in existing collaborative research and citizen science projects and will provide us with information on aspects such as the spatial distribution of various species within the bay, individual movement patterns, changes in group sizes, population health, predator-prey interactions and human-wildlife interactions.
You will also have the chance to head out to sea and assist the cetacean biologist during dedicated boat-based surveys (4 per month) to collect sighting and photo-identification data of the endangered Indian Ocean humpback dolphin. Data will contribute towards an existing collaborative research project which aims to increase our knowledge of this species, assess trends in population numbers and inform conservation management decisions with scientific advice. Not only this, but you will also be required to record the presence, individual identity and behaviour of Cape Fur seals that frequent the Keurbooms river estuary.
You will regularly hike out on Robberg Peninsula to perform dedicated observation sessions from designated cliff-top monitoring sites. From here you will record environmental conditions and the presence and behaviour of seals, sharks, whales, dolphins, tourism vessels and shore anglers within the Robberg Marine Protected Area - as well as enjoy the incredible views!

The team are always on call to attend to dead whales, dolphins and seals that have washed ashore. When called upon, you will get the unique experience to assist biologists with scientific dissections and the collection of samples for research. You may also get an opportunity to assist with rare events involving live seals ashore to capture, tag, move and/or release them.

Depending on the length of your stay, you may also have the chance to visit the SANCCOB Seabird Rehabilitation centre to assist with general maintenance of the facility and the rehabilitation of various seabirds such as the endangered African penguin.
Once every two weeks volunteers may visit the Knysna Animal Welfare Services Centre (KAWS) to assist with general maintenance of the facility and interact with cats and dogs. As a volunteer you will assist in getting the dogs more acquainted with people by taking them for a walk on a lead as well as playing with and grooming them. This activity has proven to be a firm favourite among our volunteers.
Once a week you will have the opportunity to visit young children at the local crèche to give a lesson on basic English words based on the theme of the week. All teaching is done in English translated by the teachers into their mother tongue of isiXhosa so that kids can learn a second language.
What will a typical day look like?
As you may expect, some of the activities are weather dependent and with South Africa known for having all four seasons in one day, you should expect a little disruption from time to time.
With this in mind, the week's activities are planned the weekend before and explained to everyone on Friday. You will generally be volunteering from 8am to 5pm, Monday to Thursday. On Friday you will often finish at 1pm although this is by no means definitive. Some days can involve more work and longer hours while others move at a more leisurely pace.
Your evenings and weekends are free for you to do as you please. The relaxed atmosphere of Plettenberg Bay offers you plenty of choice of beaches, treks and also all of the amenities you may expect of a tourist town. You can also travel along the Garden Route and even enjoy the famous city of Cape Town.
Where will I be staying?
The volunteer house is located in the heart of Plettenberg Bay (or Plett as it's more commonly known), which is a tourist town towards the eastern end of the famous Garden Route. With mountains, white sandy beaches and crystal blue waters, we cannot think of anywhere better to call home during your time in South Africa.
If you love nature then you will be sure to be in your element here! You can enjoy far reaching views across to Tsitsikamma Mountains, go on amazing treks around the Robberg Peninsula, go surfing in central beach or snorkel in Keurboom's River - not to mention all of the wildlife and marine life around you!

Other things to consider
The level of your participation - Depending on the length of your stay you may or may not participate in the full range of activities. If your stay exceeds 2 weeks and you have achieved a level of experience that is satisfactory to our team, you may be asked to take on more responsibility in certain projects and even train or supervise new volunteers.
Additional qualifications – There are two additional training opportunities for those that wish to expand their skills in the marine tourism sector. The local team are happy to assist you with your registration on the South African Boat-Based Whale-Watching Association course which will provide you with a local marine guide qualification. You can also enrol on a PADI accredited course through the local dive school.
Weather - You will need to be prepared for regular last-minute changes in the pre-planned work schedule. It is important to understand that most of our projects are highly weather dependent, especially boat-based fieldwork. Bad weather days will be used to catch up on data entry and other database tasks.
Weekends and free time - You will have every weekend off from volunteering and this is the perfect time to explore everything this beautiful country has to offer. You are more than welcome to simply relax around the accommodation but most volunteers will use this time to travel and see the country. Further down this page you will come across many suggestions and ideas on where you could go. Alternatively, if you are looking to head further afield, then you may be interested in one or more of the organised weekend trips we run.
Further Information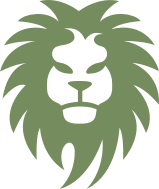 South Africa travel stories