Help conserve marine life
in
South Africa
Observe whales, dolphins, sharks, seals & more on this award winning project
Apply now
Duration
1-12 Weeks

Minimum age
18+

Start dates
Every Monday

From
£400
Duration
1-12 Weeks

Minimum age
18+

Start dates
Every Monday

From
£400
South Africa marine conservation
Quicklinks
Get hands on with this award winning marine conservation programme located in the beautiful Plettenberg Bay. This comprehensive programme combines conservation, education, research, community development and tourism, so you can be sure that no two days are the same.
Conservation: Within the conservation part of this project you will be helping with seals, turtles, seabirds or cetaceans, assisting in response events when the wildlife is injured, or aiding in their release. You will also be part of local beach clean-ups, and health assessments of the rivers.

Education: Partnering with a local pre-school and primary school, you will teach English where needed, partaking in environmental education programs and providing educational entertainment.
Research: Noting observations, both land-based and boat-based, is a really important part of the ID aspect of this project. Collecting photo ID for white sharks, seal-sharks and cape fur seals as well as seal fisheries interaction aids with the research. You will also assist with sample collection during marine mammal necropsies and scat processing to identify prey remains.

You will be lucky enough to be working in one of the best locations across the whole of Africa, in Plettenberg Bay. Located along the heart of the Garden Route and offering some amazing coastal scenery, you will get to explore long stretches of unspoilt golden sandy beaches, dramatic rocky peninsulas, intriguing lagoons and estuaries, towering indigenous forests, clear rivers. and of course the Indian Ocean.
Working alongside the experienced local team who are qualified marine guides you will get to engage in and observe some amazing marine wildlife such as; Bottlenose Dolphins, Great White Sharks, seals and more. You will also get to see many whale species, including Southern Right Whales, Humpback Whales and Orca / Killer Whales.
Your time will be split across sea and land operations where you will gain valuable experience in collecting research data, bird ringing and educating the local communities. You may have the opportunity to assist with rescuing stranded animals such as penguins, turtles and birds.
There are always other activities that you may get the chance to be involved in, such as hikes across nature reserves, helping out at the local rehabilitation and conservation centres, aquarium maintenance, bait collection and fish capturing.
You should be aware, that although the outdoor fieldwork is a much more enjoyable process, data entry is an integral part of this research process and will require time at a desk.
With such an in-depth list of activities this amazing programme does, everyday will provide something different. As with most things, the weather is a major factor and may influence the duties you get involved in and activities can change at a moments notice.
Generally, the programme runs from 8am to 5pm between Monday and Friday, and some of the tasks you may get to experience are below.
Further Information
"The two weeks I spent in Plettenberg Bay were probably some of the bests of my life! My personal highlights were whale watching and being surrounded by almost 100 common dolphins. I can highly recommend this project to anyone who loves being outside, on the water and is open minded to do all different kind of activities. "
Activities
Research boat trips

You will join in on the adventure boat trips where you will get to explore the bay and surrounding areas. You will get to see a variety of marine life and you will be responsible for filling in data sheets.

Fin profiling

Another important conservation technique is taking fin profile photos of the whales and dolphins you encounter while out at sea. Every dolphin and whale fin is unique, so is the ideal way of building an identification catalogue that will help aid research and conservation. The long-term goal is to have a catalogue for each three species of dolphin and two species of whale.

Stranded animal response

The local team are always on high alert and on standby to assist with any marine rescues. During times of rough seas and strong onshore winds the team carry out beach patrols in search for stranded birds and animals.

Alien vegetation removal

You will be able to assist in removing alien vegetation using saws and pangas. These alien plants take a vast amount of valuable water away from the indigenous plants and native species that can hinder their development. Removed vegetation is then used to build fences and other structures in the local area.

Bird ringing

During the early mornings, before sunrise, mist nets are put up at certain locations to catch a variety of bird species. Any birds caught then have a metal band engraved with a unique alphanumeric code placed on their leg and a number of body measurements are taken. All data collected is then uploaded to a central database.

River health assessments

You will be able to assist in the weekly monitoring of the health of the rivers across four different sites in the greater Plettenberg area. Macroinverebrates are collected by drawing a net through the water and surrounding vegetation and identified. Each group present is then given a sensitivity score and thereby the relative health of the river can be assessed and uploaded to an online database that monitors many rivers across South Africa.

Beach clean ups

Generally this is not done as a separate activity, but instead combined into other duties. While on the beaches carrying out research, it is often necessary to keep the beaches clean to ensure the ecosystems present can thrive. You will get to learn about marine debris and the associated problems.

Community outreach

Once a week you will be able to assist in a local pre-school, where you will be able to help with under privileged children aged between 2 and 7. The emphasis will be on teaching English, but we encourage all volunteers to introduce aspects of wildlife conservation. You will be responsible for planning and preparing your lesson that lasts around 45 minutes and can consist of reading a story and playing fun games.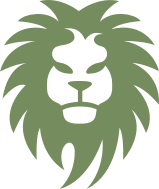 South Africa travel stories