Conserve endangered
sea turtles in
Kefalonia
Gain hands on experience as you contribute to important research
Apply now
Duration
2-4 Weeks

Minimum age
17+

Start dates every Tues & Sun between May & Sept

From
£460
Duration
2-4 Weeks

Minimum age
17+

Start dates every Tues & Sun between May & Sept

From
£460
Greece sea turtle conservation
Quicklinks
Become a part of an international team and help with our efforts of conserving critically endangered sea turtles on the Greek island of Kefalonia. Every year, many Loggerhead sea turtles migrate here to forage and reproduce, with female turtles laying their eggs on the sandy beaches.
However, with the ever-increasing tourism industry and many other natural threats, the eggs are at risk of being damaged or destroyed – this is where your help is urgently needed! You will gain hands on experience and increase your knowledge in the field of conservation as you help with our efforts to study and protect these endangered sea turtles.
Your tasks will range from daily morning patrols to locate and protect new nests, turtle identification, monitoring and relocating vulnerable nests, behavioural research surveys, raising public awareness with locals and visitors about the island's biodiversity, night beach patrols, gathering valuable population data, tagging turtles so we can monitor and carry out health checks and so much more!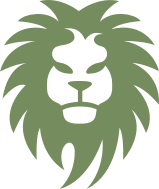 A brilliant time in Greece
I had a brilliant time in Greece and I would strongly recommend it.
Absolutely incredible time
Absolutely incredible time working through the Might Roar in Kefalonia, Greece. Working with Sea Turtles has always been a dream. All of the field leaders were amazing, the coordinator was amazing. And the sea turtles were unreal, getting to go to the harbour and watching the adult loggerhead ... Read More
Absolutely incredible time
Absolutely incredible time working through the Might Roar in Kefalonia, Greece. Working with Sea Turtles has always been a dream. All of the field leaders were amazing, the coordinator was amazing. And the sea turtles were unreal, getting to go to the harbour and watching the adult loggerhead turtles, and getting to go to the beaches the see the hatchlings was the highlight. all the hard work is definitely worth it to see those moments. on your days off you get to travel the island and there are some beautiful spots. the food share is €20 a week making it cheaper for yourself. All in all a unforgettable trip, thank you to the Mighty Roar team and thank you to everyone in Greece for making it all happen.
Sea turtle conservation in Kefalonia
My 16 year old daughter spent 2 weeks volunteering and had an amazing time. The group and leaders were supportive and friendly. She plans to return next year.
Great
Easy, lots of information and very helpful people - 100% recommend.
Absolutely amazing
They were absolutely amazing. The team were incredibly helpful, supportive and efficient. They made me feel both comfortable and welcome, I would definitely recommend them, they really helped to calm and settle any doubts or worries I had and were there to support me 24/7. Thanks guys :)
Sea turtle conservation programme
The best host for the project. All is explained well and through email and phone there is always support when undertaking a programme with the mighty roar. I would highly recommend volunteering in Greece!
Background to the sea turtle programme
Kefalonia is one of the most important locations for loggerhead sea turtles to breed. Unfortunately, they are now facing many threats that are pushing them closer to the brink of extinction.
Sea turtles are regularly injured or killed by accidental boat strikes, get trapped in fishing equipment, inundated by the rising tide, flooded by tropical storms or by swallowing the abundance of plastics found in the sea.
With more and more holidaymakers heading to the island, sea turtles are now also facing a new problem. With hotels, apartments, restaurants and other venues being built to cater for the new tourists, light pollution is dramatically increasing and disrupting their normal behaviour and navigational capabilities.
The programme's goal is to study and protect the endangered sea turtles of Kefalonia and their ecosystems. To achieve this goal, we need help from you and other volunteers to survey all nesting beaches to identify, study, and protect the turtles' nests, to monitor the population's health and behaviour and to identify threats.
With all of the information and data collected, we hope to develop and implement plans working alongside the local authorities and fishermen. We hope that in the not too distant future, we can help mitigate and reverse population declines in the area.
Where will I be volunteering?
You will be based at one of two research stations, living and volunteering close to the beautiful beaches – the most picture-perfect backdrop! The island still has many untouched natural attractions and plenty of activities for everyone. Snorkel in the glittering azure seas, trek up the breathtaking mountainous landscapes, wander through the lush forests or explore the secret coves – there really is so much to see and do!

In order to monitor an extensive part of the island, the programme operates two field stations at separate locations along the coast. Both stations are just a short (20 minute) ferry ride away from each other. Both stations conduct beach surveys following our scientific methodology, but minor differences exist between each.
The main difference is that at field station one, there are no night beach surveys to observe and tag nesting turtles (due to the fact this occurs over many small beaches). Instead, you will observe and monitor sea turtles who congregate in the harbour, which does not happen at field station two. To view more in-depth information about what you will be doing at each field station, click frequently asked questions on this page.
What is my role?
You will play an integral role within the small team (generally around 20 other volunteers) where you will be involved in many varied activities. You will gain valuable research experience, increase your knowledge in wildlife conservation and develop your interpersonal skills while exploring new places, experiencing a new culture and making lifetime friends. Most importantly, you'll be helping to save the sea turtles of Kefalonia from extinction.
Beach patrols - During nesting season (May to middle of August), you will spend most mornings at sunrise walking the beaches to identify and record fresh sea turtle tracks and nests. All nesting attempts are recorded and successful nests are marked and protected. On a regular basis you will also patrol the beaches during the night looking for turtles coming ashore to nest – there is nothing more spectacular than the sight of a large loggerhead turtle making its way up the beach!

Nest monitoring - Identified nests are constantly monitored to ensure they are still safe and cannot come to any harm. When they're ready to hatch, volunteers are there to gently assist the turtles to the sea, where they begin their lives. The hatching season generally runs from late July to the end of October. On an ad hoc basis, you will get the chance to sleep out under the stars on the beach to monitor the nearby nests – no words can describe this!

Baby sea turtle release - Nests are monitored on a nightly basis and if there are any signs of movement then volunteers will be able to assist if needs be or watch the amazing events unfold. Seeing the baby turtles make their way down the beach to the sea to start their life is something that will stay with you forever.

Harbour monitoring - We are keen to observe the behaviour of sea turtles swimming around the bay and harbour. Your time by the picturesque harbour will be spent recording the activity of the adult turtles and educating tourists about the dangers of feeding the turtles. This unique aspect of the programme gives you an up close look at adult turtles and how they interact with each other.

Light pollution surveys - Sadly, as with many other turtle hotspots, the areas are polluted by light from nearby sources. This can cause hatchlings to crawl in the wrong direction and never make it safely to sea. You will spend time identifying harmful light pollution sources and use what you have learnt to help educate the local communities about the damage it does and how it can result in the emerging hatchlings becoming disorientated.

Other activities - You'll also be involved in many other activities that may include; Early morning harbour research, nest inventories, nest protection, beach surveys, night time sleep outs watching over the nests, tagging turtles, adult turtle health checks, hatchling rehab and so much more…!

Hands-on learning is emphasised throughout the project so that you can acquire practical experience on a wide range of wildlife research and conservation practices, including their legal and social aspects, which are often the most controversial aspects of conservation.
If you are looking to conduct your own independent research or are looking to carry out an internship, then our local team are more than happy to assist.
What will a typical day look like?
Each week, the field leaders prepare a schedule (rota) to assign volunteers to the teams responsible for carrying out all our project's shifts. Volunteers rotate through all of the shifts allowing them to gain experience with every aspect of our project as well as the research and conservation methodologies used.

When you first arrive in Kefalonia, you will receive extensive training to ensure you are competent and happy to carry out all tasks involved. You will receive practical on the job training from local staff and have the opportunity to help safeguard Greece's vulnerable sea turtles and exceptional habitats for future generations.
Most mornings will begin by biking to the nesting beaches at sunrise to identify and record fresh sea turtle tracks and to protect any nests. Reaching the nesting beaches in the early morning is important because it allows us to protect nests before the beach becomes busy with visitors that may walk over the tracks and obscure them or damage the nests by accident.
You will continue assisting on the programme in the early evening and depending on the rota and the circumstances on the ground (nesting or hatching activity), you may find yourself helping into the night.
We typically do not work in the afternoon, between 1pm and 4pm, which is the hottest time of the day. In this time you can visit the local beaches and enjoy the sea, or visit the town. On some days you may have a free evening to rest and relax or visit a local Greek taverna. During your stay here you will have one full day off. Some volunteers take this opportunity to explore the area or the rest of the island, which is full of places well worth a visit.
Where will I be staying?
Depending on which start day you have selected will dictate which field station you will be based at. If you start on a Sunday, you will be based at field station one and if starting on a Tuesday, at field station two. Set in the hills of Kefalonia, you will be spoilt by the beautiful views and by the local peaceful beaches just a short distance away. Both local areas are truly stunning and just a short 15-20 minute ferry ride between each - we cannot think of a more picturesque place to volunteer.
Other things to consider
Volunteering with friends - Although we will do our best, it is important to note that due to the amount of different tasks and locations we cover, it is not always possible for you to be placed volunteering with your friend for all activities. However, we can ensure you stay within the same accommodation and generally get the same free day off.
Further Information