Join the world renowned

wildlife sanctuary
Help over 200 animals at Malawi's only wildlife sanctuary
Apply now
Duration
2-12 Weeks

Minimum age
18+

Start dates
Every Tuesday

From
£1219
Duration
2-12 Weeks

Minimum age
18+

Start dates
Every Tuesday

From
£1219
Malawi Wildlife Sanctuary
Join the award-winning and renowned wildlife sanctuary in Malawi, where you will assist in animal conservation efforts whilst also making a difference in the local community - the perfect way to leave a positive mark.
Located in the heart of Malawi, in the capital of Lilongwe, the wildlife centre is currently the country's only accredited wildlife sanctuary. Providing a safe haven and hope for many orphaned and injured animals, you will play a vital role in caring and rehabilitating the 200 or so animals that currently call the sanctuary home. Get up close to monkeys, reptiles, birds, antelope, crocodiles and more as you and other volunteers lend a helping hand feeding the animals, cleaning and maintaining enclosures, collect important observation data and hand-raise orphan vervet monkeys.
Famously nicknamed the 'Warm heart of Africa' you will get to enjoy breathtaking views and tranquil surroundings with the added convenience of city life. Adventure to Lake Malawi, head on safari in Zambia or get lost in the dense jungles during your free time.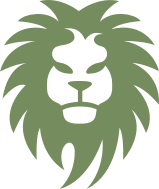 Malawi Wildlife Volunteer
I absolutely loved being apart of the fantastic team in Malawi who are doing a great job to protect the country's wildlife and teaching future generations about the importance of conservation. I was so excited to wake up every day and be so close to so many different animals and to know that I... Read More
Malawi Wildlife Volunteer
I absolutely loved being apart of the fantastic team in Malawi who are doing a great job to protect the country's wildlife and teaching future generations about the importance of conservation. I was so excited to wake up every day and be so close to so many different animals and to know that I was helping everyone. I cannot wait to go back to Malawi as soon as possible.
Background to the wildlife sanctuary
Malawi is one of the poorest countries in Africa where electricity is an uncommon luxury and subsistence farming is the norm.

With around 89% of Malawians not having access to electricity, the vast majority of the population relies on charcoal and hardwoods to provide energy to their homes for cooking and other essential activities. Over the last few decades there has been an unprecedented increase in deforestation and it is thought that at current rates, Malawi could be stripped of all trees by as early as 2079.
Rapid deforestation like this triggers a dangerous domino effect, leading to potentially catastrophic impacts on wildlife, biodiversity, ecosystems and weather patterns.
On top of the above, wildlife is also threatened by the ever-growing population of Malawi. Not only are cities and towns having to expand at an alarming rate to house everyone, but more and more land is required for farming purposes as the demand for food increases.
This is causing a major conflict between wildlife and humans. In the eyes of the animals, humans are encroaching onto their territory with their habitats shrinking on a daily basis. With animals now being forced into more urban areas, they are causing damage to crops and houses as they struggle to survive, potentially ruining the livelihoods of the locals.
It is due to these increases in deforestation and the conflicts between human and wildlife that many of Malawi's wild animals are not only losing their natural habitats, but are also often found injured or in severe distress.
The wildlife rescue centre provides a safe haven for all of the animals affected by the above, assisting in their recovery and rehabilitation and whenever possible releasing them back into the wild – where they belong. For those animals who cannot be released for one reason or another, they are able to find a permanent home at the sanctuary in large, natural enclosures where they can roam freely and safely.
Where will I be volunteering?
Established in 2009, the sanctuary is Malawi's only wildlife rescue centre and is widely reputed as one of the best facilities in Africa for its high standards of animal welfare. As the only organisation in Malawi mandated by the Government to rescue and rehabilitate wildlife, the team respond to veterinary emergencies and support wildlife management across the country.
Set in a stunning 180 hectare nature reserve, the 70 hectare wildlife sanctuary is located in the heart of the country's capital, Lilongwe. The centre supports approximately 200 animals at any given time including birds, reptiles, monkeys, antelope, crocodiles and more, each with their own stories and a desire to be released. Thanks to the state-of-the-art clinic, orphan care centre and experienced animal care team as well as the volunteers, many of these animals fully recover and are able to return to the wild.
The centre is the only sanctuary in the world to have obtained accreditations from the Pan African Sanctuary Alliance, the Global Federation of Animal Sanctuaries and the Born Free Foundation PAW scheme.

The sanctuary cares for orphaned, injured and confiscated animals and work within local communities to promote a peaceful coexistence with wildlife, build in-country capacity for Malawian wildlife professionals and conduct research to inform the country's conservation management plans. In addition to protecting an important urban woodland, the sanctuary also stands as the country's leading environmental education facility with some 25,000 school children being welcomed every year.
What is my role?
You will spend most of your time with the animal care team where you will get to assist with rehabilitating all of the wildlife at the sanctuary. Expect to get your hands dirty, work hard and sleep well! Working alongside a dedicated local team, you will get to assist with caring for all of the 200 animals at the sanctuary by cleaning their enclosures, preparing food and feeding them and providing enrichment to those who need it.
Throughout the year, but especially during the rainy season (November to February), the sanctuary looks after many orphaned vervet monkeys. You may get the unique experience of helping to hand rear these orphaned monkeys, ensuring they are healthy and build up their strength for later life.

As the hope for many of the animals is for them to be released back into the wild, you will also get to assist with monitoring them for data collection purposes and to ensure they settle into new groups. All of the data collected is essential in ensuring their safe release back into the wild, something you may also be able to take part in!
You will be able to assist with the construction and maintenance of enclosures, painting and other general duties. Not only does this ensure the animals at the sanctuary have the best environment possible, but that more animals in need can be looked after.
If you're interested in conservation management then you may also be able to take part in several ecological surveys, mammal census and an important afforestation project which always requires volunteer support for wider wildlife conservation in Malawi. By collecting this important data, the local team are able to gain an accurate indication on the health of the surrounding environment at Lilongwe.
You will also have the opportunity to join the environmental education team at the wildlife centre and in schools out in the community. The outreach team also welcomes help on their adult literacy and fuel briquette projects. You'll also get the chance to learn more from lectures and presentations about specialist areas of work such as enrichment, observation and rehabilitation techniques.

You are part of the bigger picture and whilst working directly with the rescued animals, you can be sure that the local team and other volunteers are tackling the roots of the problem through sensitising local communities, changing legislation and supporting law enforcement. As a result, you learn 'best practice' working alongside a knowledgeable and passionate team of local and international experts who are keen to share their experiences.
What will a typical day look like?
During your time at the sanctuary you will be volunteering six days per week with anyone staying four weeks or more getting one long weekend off per month - the perfect opportunity to visit the famous Lake Malawi or hop over the border into Zambia.
The daily schedule is totally dependent on the animals that are being looked after or researched at the time and on the level of care they require. You will usually work from 8am till 5pm but during orphan season feeds you will be expected to work more unsociable hours - so occasionally there can be long days and night shifts.
All volunteering activities are split among volunteers and everyone will experience a great sense of achievement in helping the animals after a busy day.
There are several breaks a day and evenings are free for you to do as you wish. This can include taking a trip to the supermarket, heading out for some lunch/dinner in town and exploring everything the capital has to offer.
Where will I be staying?
While volunteering in Malawi you will stay in the volunteer accommodation situated right within the heart of the wildlife centre - being surrounded by hundreds of animals. Located within the 180 hectare reserve, you will get to enjoy your peaceful surroundings and far-reaching views across the bush whilst also having all of the amenities and activities that the capital offers.
The volunteer accommodation has electricity and is comprised of a fully fitted kitchen, communal lounge area and a large outdoor space where everyone generally congregates of an evening. The main house has basic, mixed dorm-style bedrooms which sleep up to 10 volunteers in bunk beds with all bedding and mosquito nets being provided.
Other things to consider
Volunteer activities - Due to the nature of the work that goes on at the sanctuary and the many different types of animals that are being cared for at any one time, volunteer activities can vary and not all tasks mentioned above will be required. Nonetheless, all work that gets done is incredibly beneficial and worthwhile.
Hands off volunteering - The sanctuary maintains a strict hands-off policy but orphaned animals in particular, may need special attention for full rehabilitation and there is a chance you may be able to help with surrogacy work.
Further Information