Do you want hands-on experience with various primate species? You've come to the right place. Many projects are hands off, but not ours.
You will help to create a safe haven for monkeys to socialise and interact with each other. Your duties will range from feeding the primates, to assisting the babies, making sure they are strong and wise enough to integrate with older monkeys.
Your work will be vital in creating and maintaining an environment safe enough for them to live for years to come.
Our programmes start on Sunday of every week throughout the year and you can choose to join us from 1-12 weeks.

Our structured and safe monkey projects, make volunteering the ideal way to travel for first time and solo travellers. Our pre-departure buddy lists and dedicated country Facebook groups allow you to talk with everyone going at the same time as well as previous participants. Volunteering is the perfect way to meet like-minded people and allows you to explore a new and exciting destination as a group.
No previous experience or qualifications needed


Ideal for those wishing to explore the Primate way of life in more detail

Develop new skills, great for your Uni application or building your CV


Help to protect endangered species

Perfect for those considering career in the veterinary field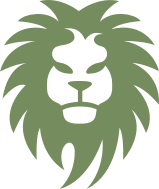 Volunteering opportunities with monkeys