Venture into the African bush in
search of the big five at
Amakhala
Assist behind the scenes on on-going conservation projects
Apply now
Duration
1-12 Weeks

Accompanied age
12+

Minimum age
18+

Start dates
Every Monday

From
£300
Duration
1-12 Weeks

Accompanied age
12+

Minimum age
18+

Start dates
Every Monday

From
£300
South Africa Amakhala big five conservation
Quicklinks
Do you want to experience and explore South Africa and all of its inhabitants? Well Amakhala will not disappoint! Assist behind the scenes on various on-going conservation and community projects, where you will help to protect and reintroduce a vast array of wildlife into an area that it once called home.
You will spend your days out in the game reserve, where around any corner, behind any bush and at the top of any brow could be wildlife – how exciting! This is your chance to go on an extensive safari at a fraction of the cost, while doing your bit to help with important conservation work.
Everyday you will see a different part of the 18,000-hectare game reserve (it's bigger than you think!) and come across new animals – some you never knew even existed! Meet "Norman the nuisance", the elephant that seems to destroy everything in his path, be brave and try some termites (they taste of mint!) and keep an eye out for the giraffes heads as they hide behind the bushes.
"I have just returned from a two week trip to Amakhala. I cannnot speak highly enough about our local coordinator, Ebin, who made the whole experience truly worthwhile. He was not only very knowledgeable, but so passionate about the community and all the animals we encountered. I would recommend it to anyone and like to thank the TMR for making it possible. "
Home to some of the world's most iconic animals, including the king of the jungle lions, timid leopards, clumsy rhinos, graceful elephants and mystic buffalo that make up the big five. There is also a diverse abundance of a variety of antelope, giraffe, hippo, warthog, cheetah, zebra and over 25 other species that roam the plains of the game reserve, providing you with everlasting memories!

This area was once densely populated with wildlife, however diversity changed dramatically after the onset of intense animal hunting. The hunting was followed by farming practices that saw a clash of domestic and wild animal interests and the systematic eradication of problematic animals. Substantial parts of the area are currently undergoing a transformation back to wildlife and nature-based land usage after 200 years of various forms of domestic animal and agricultural farming.

You will generally be volunteering Monday – Friday for around 8 hours a day. Depending on what your activities are for the day will depend what time you start and finish, but this will all be communicated to you beforehand.

You could be tracking animals using telemetry equipment, identifying wildlife, managing game, helping with game capture and counts, fence patrols and maintenance, predator health, breeding monitoring and nocturnal monitoring.
Amakhala prides itself on its strong involvement within the local community. At the community centre that is run solely by donations and volunteers, you will get involved in providing basic pre-school education, playing sports and games and assist in growing and renovating the local vegetable plots.
It won't all be work though! Apart from driving around the reserve monitoring the wildlife, you will get the chance to camp out in the bush under the starry night with the lions and other animals! A once in a lifetime opportunity where you will learn bush survival skills and hopefully survive the night!
Not only this, but you will stay in the one of the luxury safari lodges for a night where you will dine out with the most delicious meal ever, relax in your private plunge pool, have a drink or two while watching the wildlife roam right past your door!
You may also get the chance to go canoeing down the spellbinding Bushman's river that runs right through the reserve, fish, target practice shooting and lots more.
Make sure to ask as many questions as you like! You will learn so much about the animals that call Amakhala home, from how often the lions feed to telling the gender of a zebra! You will gain in-depth knowledge about each animal from our local team and also be taught about population management, conservation practices and so much more.
Be prepared to get really stuck in and get your hands dirty, where your varied role will mean no two days are the same. With sprawling savannah and bushveld that is simply bursting with a whole host of amazing wildlife, it will leave you in awe of life's abundance, beauty and spectacular scenery.
Programme videos
More details
Accommodation & meals
More details
Accommodation & meals
You will be staying in our volunteer accommodation that is a renovated railway station and is located in the centre of game reserve country – around a 10-minute drive to Amakhala.
With the monkeys swinging around and playing in the trees that surround the garden, this is your first amazing glimpse at the wildlife you are about to encounter at the reserve! Be sure not to leave any valuables or shoes outside as the monkeys are bound to take them!
Just because you are volunteering does not mean you have to stay in basic dorm like conditions. Our accommodation will become your home away from home and has everything you need. The spacious and clean bedrooms have comfortables beds and will ensure you get a good night's rest. The majority of rooms have a private en-suite bathroom that provide hot water.
The large communal dining and sitting room has digital satellite TV and there is a well-equipped kitchen, office space, pool table as well as a sunroom.
The house also boasts a large garden that has a seating area with braai (BBQ) and a fire pit for the chillier nights and social gatherings – the perfect place to gather after a hard days work! You can also unwind and cool down in the swimming pool.
There is a small bar just a 1-minute walk through the garden where lots of the rangers and a few locals gather to socialise. Play pool, dance, share stories and have fun – doesn't close until the last person leaves!
When you return home each day, you will be greeted by Peter the dog who has a loud bark but is harmless. He will become your new best friend and will follow you everywhere – including the pub!
You can head into Patterson (a 10 minute walk) where there are a few quirky shops that you can purchase traditional clothes or souvenirs from, a supermarket and a ATM.
Be prepared for the odd power cut and for the Wi-Fi to be slow at times, as after all you are in Africa!
Meals
All three meals are provided each day and are aimed to be as varied as possible. All meat, fruit and vegetables are provided for the volunteers at the house, but volunteers are responsible for preparing their breakfasts and lunches individually, before generally coming together to cook their evening meals, unless Ebin is firing up the Braai – then you are in for a real treat!
It is important that you take enough food and drink out with you in the vehicle to last the day, and sweet treats or snack food can be purchased at your own expense in Paterson on the way into the Reserve.
You can expect some of the following meals:
Breakfast – Cereals, toast, muesli, yoghurt, muffins, cooked breakfast (once a week)
Lunch – Sandwiches, wraps, salads, quiche, burgers, chips
Dinner – Macaroni cheese, roasted chicken, vegetables, traditional meals
We can cater for the majority or dietary requirements / preferences if notified in advance.
Volunteer fees
More details
Volunteer fees
All of the below prices exclude the £149 registration fee. The total price payable is the below price + £149, as will be confirmed in the application process. To find out exactly what's included as part of fees, please click the What's Included box on the programme page.
What's included
More details
What's included
The fees you pay go towards the structure and support put in place in order to provide you with an organised and safe environment in which to volunteer. The programme fee goes directly to our local team in South Africa and is used towards the following:
- Accommodation
- All meals
- Transport to Projects
- In-country orientation
- 24-hour in-country support
The registration fee that you pay to confirm your place on the volunteer programme is retained by our team in the United Kingdom. This fee is used towards the following:
- 24-hour UK based emergency support
- Unlimited telephone and email support
- A comprehensive volunteer handbook
- Assistance with all aspects of your trip
- 100% financial protection
- Regular programme inspections
- Certificate of completion
What's not included
There are still some parts of your trip that will need to be funded by yourself, these include:
- Flights to Port Elizabeth (£450- £800)
- Travel insurance (£18 per week)
- Airport transfers ( £35 e/w)
- Visa (£0)
- Criminal background check (£25)
- Spending money (estimated at £50 - £100 per week)
Frequently asked questions
More details
Frequently asked questions
The Programme
What are the requirements to join?
We welcome all volunteers from any background, religion and nationality, as long as you have no criminal convictions and are able to supply a clean criminal background check.
Individuals need to have a good level / understanding of English but it dose not need to be your first language. As some programmes can be quite strenuous, we recommend that you should be physically fit.
What date should I arrive and leave?
You should arrive at Port Elizabeth International Airport in Port Elizabeth (PLZ) on your selected start date, being any Monday. If you are looking to take advantage of the shared airport transfers (£35 each way), you will be picked up from the airport at 14:00pm. You will be met by one of our local team members or an appointed driver who will be holding a named sign and who will then take you straight to the volunteer accommodation.
The programme ends on the Monday of your final week and you should depart the accommodation on this day. If you are using the shared transfer option, you will be dropped off at the airport around 08:00am.
If your flight times do not correspond with the above timings, we can arrange a private transfer at the cost of £80 each way.
Are there any age restrictions for solo travellers?
The only age restriction in place is that you have to be at least 18 years old before your programme start date. Anyone over this age is welcome. Generally the average age range for our programmes is 18 - 25, although this is by no means definitive and we regularly have volunteers of all ages.
What is the minimum age for travelling with my family?
If you are travelling with family and at least one member is aged 18 years old or over, then we welcome anyone from 12 years and up.
When should I apply for the programme?
You can apply for this programme at anytime, however we advise that you apply as soon as possible to have the best chances of securing your placement on your selected dates. Some of our programmes have limited capacity and spaces can get filled up quickly.
If you are wanting to volunteer within the next few weeks, then please contact us and we will do our best to accommodate your needs.
It is possible to change your start dates once you have been accepted, however this is subject to availability and can attract a small administration fee.
What duration would you recommend?
On gaining feedback from previous volunteers, we believe 2 - 4 weeks is the ideal time to get settled in and really involved with the programme. This also allows you to make the most of your free time, to explore this beautiful country and to participate in any activities.
We regularly have volunteers come for 1 week that tell us that they did not believe they had enough time and wish they had stayed for longer.
What will my itinerary be?
Please make sure you arrive into Port Elizabeth International Airport (PLZ) on Monday.
Day 1 (Monday) – Arrival
A member of our local team will be waiting for you in arrivals holding a named sign. You will be taken straight to the volunteer accommodation that is around an hour away. You will go through your induction where all of the important health and safety information will be explained and you will find out the plan for your first week.
Weekdays – Volunteering
The fun begins! Depending on what the activities are for the day will dictate on what time you start your day – it can be as early as 5am so be prepared for an early rise! Most of your days will be spent in the game reserve where you will be monitoring all of the wildlife and carrying out all of your volunteer duties.
You will find that time will really start to fly by, so it's important to make the most of your time! Don't forget, our local team are there to support you and to answer any questions you may have.
Weekends – Free Time
The weekends are free for you to explore what South Africa has to offer! You can take a leisurely stroll around Port Elizabeth, relax on the golden sand beaches or even visit the local penguin sanctuary! If you are feeling really adventurous you can take a cheap flight to nearby Cape Town or Johannesburg.
Last day (Monday)
Time has flown by and it is already time to leave. If you are heading home then our local team can arrange your return airport transfer (not included within the programme fee) or recommend plans for your onwards journey.
How will I get to the project?
You will be staying in our volunteer accommodation that is located around 10 minutes from the game reserve. All transport for the project is provided and you will spend most of your days in an open 4x4.
Is there Internet and phone signal?
There is Wi-Fi within the volunteer accommodation although this can be intermittent. If you are wanting to call home or use the internet while out and about, we recommend that you bring an unlocked phone and purchase a local sim card - our local team can assist. Alternatively, you can buy a cheap phone while in South Africa for under £15.
What is Patterson like?
Patterson is situated at the foothills of the Zuurberg Mountains and is in the centre of game reserve country. The six massive grain silos are a significant mark in the skyline that is otherwise dominated by bushveld. There is a small bar with a pool table just a 1 minute walk from the accommodation and a bit further into town you will find a few quirky shops, an ATM and a supermarket - perfect for getting everything you may need.
The Mighty Roar Local Team in South Africa
Our Amakhala programme is run by our dedicated local team, who are committed to ensuring you have the best time ever. Ebin and the other team members provide the structure for your stay, including the accommodation, meals, airport pickup, in-country orientation and of course support.
They are sure to become your good friends and you will not meet nicer people that are willing to do everything in their power to make your stay the most memorable.
Will I get an in-country orientation?
Yes. Your orientation will be on the Monday or Tuesday (depending what time you arrive) and will go through everything you need to know for your time in South Africa. Our local coordinator will go through all of the important health and safety information that you should follow during your time at the reserve.
What is the weather like in Patterson?
Patterson has a subtropical climate with light rain throughout the year. Winters are cool but mild and summers are warm but considerably less humid and hot than more northerly parts of South Africa's east coast. The climate is very even throughout the year with extreme heat waves or moderate cold spells being rare.
During the summer months (Nov to Mar) temperatures average above 20°C with them regularly reaching the 30's. In the winter months (June to Aug) the temperature does drop with the daytime normally reaching 15°C and the night being considerably colder.
Can I volunteer if I live outside of the UK?
Yes of course. We welcome volunteers from around the world, no matter how far away from the programmes you are. The majority of volunteers that we host, come from the UK, US, Germany, Canada and Australia.
Can I go with my friend / partner?
We have many volunteers that travel with their friends, family members or with their partner. If required, we can ensure that you are based on the same project and stay within the same accommodation. On request, we can normally organise a private room to.
Is it safe to travel to South Africa?
We regularly visit and participate in each and every one of the programmes we offer in South Africa to rigorously check all aspects of the project and accommodation are safe and that all procedures are being followed. These include but are not limited to checking the living conditions within the volunteer accommodations, checking the neighbourhoods you'll be staying in, tasting the food you'll be eating and going on any weekend trips recommended by us or our local team.
We monitor the stability of all of our volunteer destinations on a daily basis and have constant contact with our overseas teams to ensure that our volunteers are safe.
All volunteers will receive a comprehensive volunteer handbook when you choose to join us on one of our programmes. This detailed document addresses a large range of issues such as health, safety, visas, as well as going into details about local cultures and traditions.
When you arrive in-country, you will be given a safety briefing during your orientation that will cover things like emergency procedures, how to use local transport and any cultural differences.
Our in-country team are on hand to help with any issues or to answer any questions and please do not forget that our UK office is available 24/7 in case of any rare emergencies.
While we can never guarantee your volunteer experience will be 100% trouble free, we have taken all of the necessary precautions to minimise all risks and to ensure the programme is as safe as possible.
Before You Depart
When do I pay? Can I pay in instalments?" style="square_outline"]To confirm and guarantee your placement on one of our programmes, you need to pay the registration fee of £149 within 7 days of receiving confirmation that your application was successful. The remaining balance is then due to less than 60 days prior to your programme start date.
Payments can be done all at once or be spread out over several months and can be paid via BACS (bank transfer). We do accept additional payments methods, such as debit and credit cards, although there may be additional fees.
Do I need any vaccinations and / or malaria tablets?
As we are not trained medical experts we cannot tell you exactly what vaccinations or other medication you may need for your trip. You will need to consult with your local doctors or travel clinic.
You can also find additional information on the NHS Fit For Travel website.
How do I arrange my flights?
All flights need to be booked by you, although we can point you in the right direction on where you may be able to find the best prices.
Before booking any flights, we strongly recommend that you wait to have confirmation that your application has been successful.
Do you offer travel insurance?
Travel insurance is a compulsory part of your volunteering trip, that's why we have teamed up with Endsleigh to create an affordable and comprehensive travel insurance policy. It is suitable for all of the programmes we offer and can be taken out at any time. You can read more about our insurance here.
If you decide to purchase your travel insurance from an alternative provider, please ensure it covers you for everything you will be doing. Adequate travel insurance must be in place no less than 60 days before your programme start date. Without proof of this insurance, we will not be able to accept you onto the programme.
When will I receive my volunteer handbook?
You will receive a welcome email from us as soon as you have paid the registration fee and your placement has been confirmed. The welcome email will include the volunteer handbook that provides a wealth of information that will help you better understand all aspects of your upcoming trip as well as details about our insurance policy.
Please note, that all material is sent via email and hard copies cannot be sent.
On Your Trip
Can I arrange a private room?
The majority of our accommodation only offers shared rooms that are usually same-sex. However, if you would prefer a private room please let us know and we will at least try for you.
Can you cater for my dietary requirements?
We will try are best to cater for any dietary requirements. When you submit your application please include any required details within the dietary section and we will liaise with our local coordinators.
Are there any public holidays that would effect the project?
Although we try to be as clear as possible of all holidays that effect project availability, due to the nature of some countries, holidays can often be sporadic or prone to change.
If such a holiday falls when you are on your placement, this is generally a good time to experience unique festivities where you can join in with the locals.
What is the dress code at the projects?
We ask that all volunteers take the approach of a smart and responsible image during your time in the communities and on projects. It is best to also take some older clothes that you don't mind getting dirty.
Generally, it is best to avoid tight and very short clothing and anything that may have offensive slogans on it. Its recommended that you take some nicer clothes for weekends or any free time you may have.
We do not wish to impose strict regulations, however we do ask that you respect the local culture and do your best to adhere to the clothing guidelines within the volunteer handbook.
How much spending money will I need?
For general expenses and some travelling, you should find that £50 - £100 per week is sufficient. However, this can vary greatly depending on the amount of activities or trips you do and if you are eating out during the week.
Will I be able to travel whilst on the programme?
There should be plenty of time to travel while on your placement and we actively encourage that you do! The local coordinators will be able to give you lots of travel tips and provide any help needed for your independent adventure.
Activities
Game drives and monitoring

You will spend most of your time out on the reserve where you will get the fantastic chance to see the famous big five and a whole array of other wildlife. You will get the opportunity to assist in animal monitoring to ensure populations remain healthy, wildlife identification and data capture. This is the perfect chance to ask the experienced staff any questions about the wildlife and work on the game reserve.

Game capture

Occasionally, animals need to be captured and looked at by the vet or be moved to another part of the reserve. This is an incredible opportunity to get a once in a life time experience to get up close to these iconic animals and you won't want to miss out!

Bush camping

Camping on Amakhala is an experience in itself; setting up nothing but a sleeping bag and a fire to cook on for the night. You can watch the beautiful night sky unravel above, hear the vibrant nocturnal life and maybe the lions roar.

Canoeing and boating

One of the more serene activities is getting the chance to gently glide down the Bushman's river where you may get the chance to get up close and personal with all types of animals whilst they drink or take a mud bath.

Luxury lodge

You will be treated to a night at the Safari Lodge that has an ideal location for wildlife viewing. Keep your eyes peeled for Normal the elephant who likes to make regular visits! You will get time to relax and enjoy an incredible dinner with your fellow volunteers and have a 5-star guest experience.

Reserve maintenance

A reserve of this size requires a lot of up-keep and you will get to assist with reserve management on a variety of tasks. These may include; fence patrols, checking for snares, filling holes, seeding eroded areas, clearing old fence lines and alien vegetation control.

Community projects

You will get to help within the local community where you will get to play and educate the children. With up to 500 children visiting the centre throughout the week, you will be kept on your toes playing football, dancing and playing games. The children all get excited when they see the jeep coming, you can truly see you're making a difference!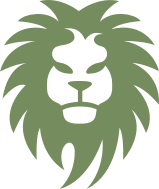 South Africa travel stories
A great two weeks at Amakhala!
Our two weeks volunteering at Amakhala included so much, with something new everyday. Getting close to amazing wildlife, helping the community and exploring South Africa.
Heading off on safari in South Africa
Between the UK and South Africa teams, I felt fully supported and had the best two weeks at Amakhala. I saw so many animals and learnt so much, I cannot wait to volunteer again.
Four months helping penguins in South Africa
Even though I was volunteering for several months, which is longer than most, the time flew by and I really wished I stayed longer! If you like penguins or birds, then I can highly recommend this programme