Head into the African bush
with big five at
Amakhala
Assist behind the scenes on on-going conservation projects
Apply now
Duration
1-12 Weeks

Accompanied age
12+

Minimum age
18+

Start dates
Every Monday

From
£300
Duration
1-12 Weeks

Accompanied age
12+

Minimum age
18+

Start dates
Every Monday

From
£300
South Africa Amakhala big five conservation
Quicklinks
Do you want to experience and explore South Africa and all of its inhabitants? Well Amakhala will not disappoint! Assist behind the scenes on various on-going conservation and community projects, where you will help to protect and reintroduce a vast array of wildlife into an area that it once called home.
You will spend your days out in the game reserve, where around any corner, behind any bush and at the top of any brow could be wildlife – how exciting! This is your chance to go on an extensive safari at a fraction of the cost, while doing your bit to help with important conservation work.
Everyday you will see a different part of the 18,000-hectare game reserve (it's bigger than you think!) and come across new animals – some you never knew even existed! Meet "Norman the nuisance", the elephant that seems to destroy everything in his path, be brave and try some termites (they taste of mint!) and keep an eye out for the giraffes heads as they hide behind the bushes.
Home to some of the world's most iconic animals, including the king of the jungle lions, timid leopards, clumsy rhinos, graceful elephants and mystic buffalo that make up the big five. There is also a diverse abundance of a variety of antelope, giraffe, hippo, warthog, cheetah, zebra and over 25 other species that roam the plains of the game reserve, providing you with everlasting memories!

This area was once densely populated with wildlife, however diversity changed dramatically after the onset of intense animal hunting. The hunting was followed by farming practices that saw a clash of domestic and wild animal interests and the systematic eradication of problematic animals. Substantial parts of the area are currently undergoing a transformation back to wildlife and nature-based land usage after 200 years of various forms of domestic animal and agricultural farming.

You will generally be volunteering Monday – Friday for around 8 hours a day. Depending on what your activities are for the day will depend what time you start and finish, but this will all be communicated to you beforehand.

You could be tracking animals using telemetry equipment, identifying wildlife, managing game, helping with game capture and counts, fence patrols and maintenance, predator health, breeding monitoring and nocturnal monitoring.
Amakhala prides itself on its strong involvement within the local community. At the community centre that is run solely by donations and volunteers, you will get involved in providing basic pre-school education, playing sports and games and assist in growing and renovating the local vegetable plots.
It won't all be work though! Apart from driving around the reserve monitoring the wildlife, you will get the chance to camp out in the bush under the starry night with the lions and other animals! A once in a lifetime opportunity where you will learn bush survival skills and hopefully survive the night!
Not only this, but you will stay in the one of the luxury safari lodges for a night where you will dine out with the most delicious meal ever, relax in your private plunge pool, have a drink or two while watching the wildlife roam right past your door!
You may also get the chance to go canoeing down the spellbinding Bushman's river that runs right through the reserve, fish, target practice shooting and lots more.
Make sure to ask as many questions as you like! You will learn so much about the animals that call Amakhala home, from how often the lions feed to telling the gender of a zebra! You will gain in-depth knowledge about each animal from our local team and also be taught about population management, conservation practices and so much more.
Be prepared to get really stuck in and get your hands dirty, where your varied role will mean no two days are the same. With sprawling savannah and bushveld that is simply bursting with a whole host of amazing wildlife, it will leave you in awe of life's abundance, beauty and spectacular scenery.
Further Information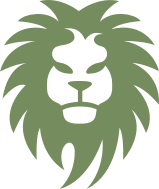 Amakhala Big Five
Best 5 weeks of my life. So I got back from the Big 5 project at Amakhala this week and all I want to do is go straight back. I really do have a bad case of the Africa blues.
From the moment i arrived all of the other volunteers (8 in total) were super friendly and explained how everything worked. On arrival i was even offered a beer by Joe(another volunteer). This is when i knew we were going to get along well.
During my time there we assisted with a wide range of activities including:
*bush clearing
*fence maintenance & monitoring
*animal monitoring (lions and cheetahs)
*teaching English at a local school
*revamping a veg patch at the local community centre and many many more
The coordinators Ebin and Petro (Peaches) were both amazing in their very different ways and both would go out of their way to help. From Ebin driving us into the local township to the only place still selling beer on a Sunday evening to Petro arranging for me to play a cricket match for the local team i couldn't have asked for more from them.
Ebin is very knowledgeable and relaxed from his many years experience and Petro is very fresh and enthusiastic and the combination of the two works brilliantly.
The evenings were mostly spend sat around the fire, braaing, going to the pub to see aunty Dee(legend), chilling in the pool or playing poker.

The accommodation was a little rough around the edges but was perfectly acceptable for what it was and to me it was home.
During my 5 weeks I met people from other parts of the UK, The Netherlands, Switzerland, Germany and Brazil. Some of which i now consider close friends.
It's an experience I will never forget and I am already planning my next trip to Africa.
South Africa Amakhala
I recently went on a trip with TMR to there Amakhala Big 5 Conservation. While the trip itself was fantastic there were some issues surrounding the booking of my trip - you can see my previous review for details, however I'd now like to amend my review as Chris has since been in touch and has offered to pay the additional £100 towards my change in flights so that I am not out of pocket which really is five start service - don't think there is another company on the planet that would do that! Much appreciated and would hugely recommend this experience particularly for solo travellers!
Amazing time at Amakhala
I arrived home today after two weeks at Amakhala.
What an incredible experience. It was everything I hoped for and so much more.
So many things that were amazing. The highlights have to be helping with the release of two Cheetahs into the reserve and the moving of a couple of Lionesses from one part of the reserve to another (due to one of them escaping from the Boma she was in!).
Also just as rewarding was giving the football kit I took over to the school kids and having a game with them.
Thanks again to Ebin and his team in South Africa and Chris for sorting everything out at this end.
If you are thinking about going to Amakhala then my advice would be to go for it. Also well worth doing at least 2 weeks as you will get to stay in the Safari Lodge for a night which is fantastic.
So many amazing pictures and videos I took that will be lifelong memories of a truly unforgettable trip!
Volunteering at Amakhala
I recently got back from volunteering at Amakhala. The mighty roar were brilliant, very efficient, I had no issues. They were very quick at replying to my email queries, often replying a few hours later. My time at Amakhala was amazing, would recommend it to anyone. The local volunteer coordinator, Ebin, made the experience- he is so knowledgable and helpful. Thank you TMR!
Amakhala Game Reserve
I did the amakhala game reserve trip and absolutely loved it!!! The ranger who took us around each day was lovely and the community was amazing and we got to help out with building a community centre too which was amazing!! Would definitely recommend!
Take me back to Amakhala
I went to Amakhala for 2 weeks and absolutely loved it! It's hard to choose some favourite activities because every day was amazing. However, I really enjoyed the sunrise safari, and helping to move some buffalos from one side to the other of the reserve. I'll never forget the feeling of seeing a wild lion for the first time, or seeing a giraffe giving birth and then seeing the same calf walking around a few days later!!
During my first weekend, I went to Jeffreys Bay and Plettenberg Bay and then to Port Elizabeth over my second weekend! I went on both trips with the rest of the group and we enjoyed several activities there. Ebin helped us with the organization of everything.
I wish I could go back to Amakhala right now, it has been one of the best experiences of my life. I definitely recommend it!!
Amakhala Game Reserve
I have just returned from volunteering on the Amakhala game reserve in South Africa. I was there for two weeks and the people that I met definitely made this trip for me. All the locals in the town were very friendly and appreciative of us and I made some great friends amongst the volunteers. Our guide was excellent. He was happy to answer my ridiculous amount of questions and had a endless knowledge of the reserve. We were able to spend much of our week driving around the reserve in the jeep and support their incredibly important conservation work. We also had the rare opportunity to watch them move two antelope to another reserve. The weekends were more relaxed than I expected however there was the chance to book activities at other local reserves such as quad biking and a zip line. The initial description implied their would be more hands on work for us to do, however due to the season some days were fairly quiet so we spent it just watching different animals - what a hardship! I would highly recommend this trip to anyone interested in animal conservation, safari and being able to make even a small contribution to a lovely town.
Amakhala Big 5
It was such an amazing experience where I learnt so much about all the animals and South Africa. I have made so many lifelong friends and I would recommend it to anyone who loves an adventure!! Thank you Mighty roar for setting this up, I will never forget it.
Amakhala Game Reserve
I had a lovely experience. The local community were so welcoming as well as the local staff. I had the opportunity to meet such a nice group of people and share this experience with them. That being said I highly recommend the Amakhala programme if you are planning to stay there at least for two weeks in order to see all the wonderful wildlife.
Safari volunteering in South Africa
Volunteering in South Africa, well what can I say, but wow wow wow! The fellow volunteers and the local team are so friendly and make the experience even more fun. I would definitely recommend The Mighty Roar and a big shout out to Ebin and Chris for making my trip fantastic.
Activities
Game drives and monitoring

You will spend most of your time out on the reserve where you will get the fantastic chance to see the famous big five and a whole array of other wildlife. You will get the opportunity to assist in animal monitoring to ensure populations remain healthy, wildlife identification and data capture. This is the perfect chance to ask the experienced staff any questions about the wildlife and work on the game reserve.

Game capture

Occasionally, animals need to be captured and looked at by the vet or be moved to another part of the reserve. This is an incredible opportunity to get a once in a life time experience to get up close to these iconic animals and you won't want to miss out!

Bush camping

Camping on Amakhala is an experience in itself; setting up nothing but a sleeping bag and a fire to cook on for the night. You can watch the beautiful night sky unravel above, hear the vibrant nocturnal life and maybe the lions roar.

Canoeing and boating

One of the more serene activities is getting the chance to gently glide down the Bushman's river where you may get the chance to get up close and personal with all types of animals whilst they drink or take a mud bath.

Luxury lodge

You will be treated to a night at the Safari Lodge that has an ideal location for wildlife viewing. Keep your eyes peeled for Normal the elephant who likes to make regular visits! You will get time to relax and enjoy an incredible dinner with your fellow volunteers and have a 5-star guest experience.

Reserve maintenance

A reserve of this size requires a lot of up-keep and you will get to assist with reserve management on a variety of tasks. These may include; fence patrols, checking for snares, filling holes, seeding eroded areas, clearing old fence lines and alien vegetation control.

Community projects

You will get to help within the local community where you will get to play and educate the children. With up to 500 children visiting the centre throughout the week, you will be kept on your toes playing football, dancing and playing games. The children all get excited when they see the jeep coming, you can truly see you're making a difference!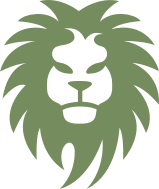 South Africa travel stories
Volunteering at Shamwari Game Reserve
Hear all about my experience in South Africa at the Shamwari Game Reserve in August 2019. Being able to get so close to all of the different animals every day was a dream come true.
A great two weeks at Amakhala!
Our two weeks volunteering at Amakhala included so much, with something new everyday. Getting close to amazing wildlife, helping the community and exploring South Africa.
Heading off on safari in South Africa
Between the UK and South Africa teams, I felt fully supported and had the best two weeks at Amakhala. I saw so many animals and learnt so much, I cannot wait to volunteer again.