Go behind the scenes at
Africa's finest
game reserve
Conserve the big five on the 25,000 hectare reserve at Shamwari
Apply now
Duration
2-12 Weeks

Accompanied age
15+

Minimum age
18+

Start dates
Every Monday

From
£836
Duration
2-12 Weeks

Accompanied age
15+

Minimum age
18+

Start dates
Every Monday

From
£836
South Africa Shamwari big 5 conservation
Quicklinks
Have a once in a lifetime experience by working behind the scenes in one of Africa's finest game reserves situated in the beautiful Eastern Cape. Your efforts will aid the true conservation work that goes on at the 25,000 hectare reserve and you will help play a vital role in preserving the Big 5 family along with all types of flora and fauna.
You will be exposed to all of the short and long term projects the reserve are currently undertaking, which are intended to create sustainability for generations to come. Your time on the reserve will be diverse and structured, giving you the opportunity to personally experience life as a budding conservationist while adding incomparable value to the project.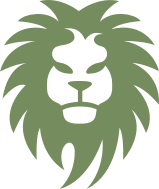 Shamwari Game Reserve
I volunteered at Shamwari Game Reserve on the Big 5 Programme in South Africa for two weeks in August 2019. The guides during the programme and in the accommodation were so welcoming and helpful, nothing was too much trouble. I got to meet other volunteers from all over the world and still keep in touch with some of them now.
I got to participate in so many different activities which helped to make a difference such as road maintenance, alien plant removal, helping at the born free big cat sanctuary, animal monitoring, helping to teach children at local schools how to use computers, just to name a few. Experiencing a safari daily and getting to see the animals so close up in their natural habitat was so special and something I will never forget.
Overall it was an amazing experience which I will never forget and cannot recommend enough, it exceeded all of my expectations! South Africa will always have a special place in my heart and I cannot wait to visit again!

South Africa Shamwari
My husband and I spent 2 weeks at the Shamwari Private Game Reserve. We enjoyed the safari experience alongside the conservation work.
A Great Way To Be Fully Immersed
My wife and I have just spent two weeks at Shamwari which was a great trip for us where we got fully immersed rather than just on a superficial 'safari tour'.
We loved the visit to the Born Free Foundation and doing our bit for conservation of the land for the animals - digging up 'alien plants', mending fences etc + community projects.
South Africa is a beautiful country to visit and we wish we had spent more time there.
Shamwai Experience
I had the most amazing experience at Shamwari, the coordinators and staff were great to work with and so passionate about their work and the welfare of the animals and game reserve.The Volunteering team gelled well and hopefully our contribution of work made a difference. We were rewarded by joining the vet to watch him treat animals in the bush, visits to Born Free Foundation, and working in the community.
I cannot recommend it enough, just wish I had stayed longer as 2 weeks wasn't enough as everyday was different and you never knew what it might bring.
Best trip of my life!
I went to Shamwari game reserve at the beginning of summer for a month, it was the best 4 weeks of my life. Booking with The Mighty Roar made everything so easy, the people that I got in contact with, Chris and Amie, where lovely and so easy to get a hold of if I had any questions. I also booked a weekend trip to Cape Town through The Mighty Roar, it was well organised, the hostel was lovely and the tour guide booked for us was really knowledgeable. If I where to volunteer again I would definitely book through the Mighty Roar, I would recommend them to anyone, not one bad word to say, they made sure my trip was amazing in every way!
Over the past 23 years, a dedicated team of conservationists has returned the once derelict farmland back to its former glory of vibrant lands, where some of the worlds most iconic wildlife now wonder. Thanks to their inspirational conservation efforts and expertise, Shamwari is now a globally recognised and an award winning game reserve.
With a vast selection of tasks to experience first hand, including the Born Free Big Cat Foundation, Shamwari Animal Rehabilitation Centre, Animal Hospital and the Rhino Awareness Centre you can be sure that no day will ever be the same.
You will be working alongside the dedicated wildlife team who will give you the opportunity to track and monitor rare and endangered species such as rhinos, elephants, lions and other predators and you might even get to witness some veterinary procedures should the need occur. You may get to observe game capture, assist in night patrols along with the anti-poaching unit, sleep out under the stars within the Big 5 reserve and liaise with ecologists that are experts in wildlife breeding.
What's more, you will be able to partake on enriching lectures from an extensive range of experienced conservation specialists, be involved with the local community projects, as well as contribute to the continued restoration and upkeep of the reserve.
Not only do you get to work in one of the best places in the world, but you will also get to stay there! The highly rated accommodation is situated within the reserve where zebra, kudu, waterbuck and other wildlife roam freely. You will get to relax and unwind in the spacious living accommodation, go for splash in the luxurious swimming pool and listen to the wonderful night sounds of the African wilderness.
This busy yet highly rewarding programme will ensure your efforts help to make the reserve a safe and suitable environment for the wildlife to thrive. At the end of each day will be immensely satisfied, knowing that you have helped to save this precious wildlife and environment, protecting it for future generations.
Further Information
Activites
Game count & monitoring

Regular monitoring of the animals, including rhino, elephants, lions, leopards and antelope are carried out to compile information about family structures and to determine feeding and special ecology data. Annual game counts are conducted to establish the carrying capacity of the reserve, the movement of animals to and from the area, as well as predator to prey ratios. All of the data collected is used to assist in the managing decisions for the reserve.

Telemetry tracking and research

Tracking some more of the elusive animals like cheetahs and leopards is done by using remote sources such as wire or radio. The information acquired can then be used to help avoid human-elephant conflict with neighbouring properties that house livestock.

Born Free big cat sanctuary

Throughout the week you will be given the amazing opportunity to help with the lions and leopards at the Born Free Big Cat Sanctuary. Your time here may involve a personalised behind the scenes tour, assisting with maintenance and cleaning of enclosures and at times even feeding and other tasks required to ensure that the cats enjoy the peaceful existence they deserve.

Animal rehabilitation centre

Setup to aid in the rehabilitation of injured animals found on the reserve and surrounding areas, where you may get to assist with any work that needs doing. The aim of the centre is to provide short-term care for the animals until they are healthy enough to be released back into the wild. Depending on the needs of the centre, you may gain different types of exposure such as assisting through to observation, to a more hands on animal care and husbandry.

Breeding centre

The reserve is an important natural breeding centre, which therefore requires a lot of management and data collection on the health of the surrounding environment. Information gathered on veld (open country or grassland) conditions assessment, mapping of the breeding areas, mapping of alien vegetation, monitoring animal numbers and managing water points all contribute to the conservation of the animals.

Restoration of the reserve

To continue the success of reviving the once pristine lands with help to reintroduce all types of flora and fauna and restore the flourishing ecosystems. Duties will include collecting and removing old fence lines and rehabilitating degraded and overgrazed land.

Alien plant control

Introduced to the land by previous famers, these invasive plants are hampering the efforts of the reserve. Controlling this vegetation increases the natural biodiversity, removes potentially poisonous plants and decreases the risk of fires.

Community projects

An important step to ensuring the conservation efforts continue well into the future is through educating the local communities about the benefits of conserving biodiversity and preserving natural habitats. Weekly trips are made into the local communities to assist in various projects that range from creating and maintaining vegetable gardens, recycling projects, painting classrooms and building jungle gyms.

Research projects

Often undertaken in conjunction with both local and foreign research and academic institutions, the information gathered provides vital understandings of the most appropriate ways to preserve the wildlife. These exciting projects may range from elephant fertility testing through to capturing data on the lesser-known species such as the brown hyena.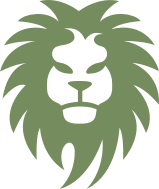 South Africa travel stories
Volunteering at Shamwari Game Reserve
Hear all about my experience in South Africa at the Shamwari Game Reserve in August 2019. Being able to get so close to all of the different animals every day was a dream come true.
A great two weeks at Amakhala!
Our two weeks volunteering at Amakhala included so much, with something new everyday. Getting close to amazing wildlife, helping the community and exploring South Africa.
Heading off on safari in South Africa
Between the UK and South Africa teams, I felt fully supported and had the best two weeks at Amakhala. I saw so many animals and learnt so much, I cannot wait to volunteer again.