Help provide a safe haven
for vulnerable
monkeys
A unique experience to get up close to primates
Apply now
Duration
1-12 Weeks

Accompanied age
5+

Minimum age
18+

Start dates
1st & 3rd Sunday

From
£210
Duration
1-12 Weeks

Accompanied age
5+

Minimum age
18+

Start dates
1st & 3rd Sunday

From
£210
South Africa primate sanctuary & monkey rescue
Quicklinks
Come and assist at an ethical monkey rescue and primate sanctuary that will provide you with a unique experience to interact and get up close with over 10 species of primates. All of the primates at the sanctuary have come from neglected or abused backgrounds and we need the help from you and other volunteers to ensure they are looked after each and every day.
Unfortunately, due to the damage already done from being hand-reared as pets or from the pain and misery endured at medical testing facilities, none of the primates can be released safely back into the wild. Therefore, you will play a vital role in feeding the monkeys, interacting with them, providing any medication and making general observations and health checkups to ensure they live out the rest of their lives as happy as possible.
You will leave South Africa knowing you have made a real difference to the 90 primates that call the sanctuary home and with many new lasting friendships that have been formed from an unforgettable experience.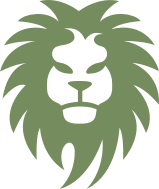 I had the best time ever
I had the best time ever at the monkey sanctuary in South Africa. The people were incredible and it was the best experience I've ever done. So much so that I will be going back for a whole year in January. I highly recommend everyone to go and try it.
Background to the primate sanctuary
In many countries around the world and especially in South Africa, more and more families are keeping monkeys and other primates as household pets. It is estimated that over 500 primates in South Africa alone are now kept as pets, with this figure rising rapidly.

Primates are very social and intelligent animals that learn their behaviours from others in their family group, such as how to forage for food, how the social structure works and even how to display the correct behaviours for breeding. Not only this, but primates need large amounts of space to move around, jump, swing and get general exercise.
With the above in mind, we humans can never replace or fulfil this role or provide an adequate amount of space or enrichment. By keeping them in our homes we deprive them of their natural behaviours that leads to the monkeys becoming more aggressive, confused and agitated. This in turn means the primates are then neglected, passed on to unwitting new owners or even euthanised.
The need for such an important primate and monkey sanctuary has not only come about due to the common practices of primates being hand reared, but also from unethical medical testing that many have to endure. Many of the monkeys that call the sanctuary home have come from medical testing facilities from around the world and as far as Israel.
Unfortunately, due to the damage already done from hand rearing and many of the primates not being indigenous to South Africa, they are too vulnerable and not developed enough to return to the wild. Therefore, the sanctuary provides a safe haven where all of the primates and monkeys can get a strong and stable structure, spacious enclosures, proper care and a managed routine to live out the rest of their lives as happy as possible.
With the help of you and other volunteers from around the world, your time and dedication will ensure each and every monkey gets everything they need. You will play a vital role in helping the busy sanctuary with all of the daily activities meaning you can leave South Africa knowing you have made a real difference.
Where will I be volunteering?
The primate and monkey sanctuary is located in a quiet suburb in Pretoria North, one of the capitals of South Africa and approximately 45 minutes north of Johannesburg.
The sanctuary was the first of its kind when it was established in 1996 after taking in their first primate, an eight-month old Common Marmoset. After a report on the television shortly afterwards, the sanctuary was then inundated with requests to receive problem monkeys and has been growing ever since.
The programme aims to provide a safe haven for vulnerable primates and monkeys where they are able to interact with each other and receive all of the care required to live happily. The sanctuary is not open to the public to ensure the primates get the peace and quiet required to provide a life that is as close to normal as possible.
The sanctuary currently cares for over 90 exotic primates consisting of Marmosets, Squirrel Monkeys, Capuchins, Macaques, a Mona Monkey, a Grey Mouse Lemur, a Ring Tailed Lemur, Owl Monkeys and Tamarins. Most of the primates are ex-pets, but they also care for ex-lab and ex-zoo primates. The non-primate animals include Skinny Pigs, a Fennec Fox, Sugar Gliders, two dogs and five cats.
What is my role?
Your days will be hands on and you will get to experience all of the work that goes on around the sanctuary. You should be prepared for a lot of hard work and we can ensure you that you will get dirty!

Feeding - With anywhere up to 100 primates calling the sanctuary home, feeding everyone each day is a big task in itself. You will be responsible for buying the food from the local market, cutting and prepping all of the meals and then delivering each specific meal to the correct monkey. A few popular choices amongst the residents are porridge, fresh fruit and marshmallows.
Interaction - To keep the monkeys entertained and to allow the family structure to remain in place, you will have the unique opportunity to get up close and personal with the primates within their enclosures. Not only does this provide you with an amazing experience and some cheeky photos, but the monkeys absolutely love this time and is different from their normal daily routine.
Cleaning and maintenance - There are 45 enclosures within the project site and keeping them all well maintained and clean is crucial to ensuring the hygiene and well-being of the primates. This can include sweeping the floors, removing weeds and even building new enclosures.

Medication - You will be in charge of dispensing and delivering the medication for any unwell monkeys as well as recording any updates on the primates' health conditions. The primates will need outsmarting though as they are often wise to the smells and taste of the medicine so you will have to learn different methods on getting around this.
Observation - After only a few days on the programme you will get to know all of the different personalities across each species and will even be on first name terms with the primates. It is important to observe and record the behaviours, actions and daily routines of the primates to monitor trends and to identify early any health changes or problems.
Socialisation - Introducing new primates to enclosures is a very delicate process and requires a lot of observation and monitoring. You will need to see how they settle into their new enclosure and interact with the other monkeys and check on their behaviours.
Monkey assistance - There are times when baby monkeys can arrive at the sanctuary who need a lot of care and attention. You will get to assist in this process and ensure that the monkey is in a strong enough position to integrate with other monkeys. This includes going to 'monkey school' where they will learn in small parts to have interaction with the older monkeys.
What will a typical day look like?
Our local team create a weekly rota that details daily activities for each volunteer. You will generally volunteer 5 days per week from 9am to 5pm. However, once or twice a week you will be scheduled for the morning feed that starts at 4am and also collecting the monkey dishes at 6pm - so please be prepared for some longer days and unsociable hours.
At the end of a busy day everyone congregates at the cosy seating area around the braai to share stories and play games. You will get two days off per week and you will have the opportunity to easily explore South Africa through a nearby excursion company - highly recommended!
Where will I be staying?
The volunteer accommodation is located within the sanctuary grounds so you will get to enjoy being around the monkeys all day every day - and maybe get an early morning wake up call from time to time. There are some small shops within walking distance where you can get all of the necessities and there are regular trips organised to head into Pretoria where there are many shops, restaurants and activities on offer.
During your free time you will have plenty of opportunities to explore everything South Africa has to offer. There is a local tour organisation that can help arrange many different trips and activities that will cater for everyone's interests and can include a big five safari.
Other things to consider
Weekends and free time - You will have every weekend off from volunteering and this is the perfect time to explore everything this beautiful country has to offer. You are more than welcome to simply relax around the accommodation but most volunteers will use this time to travel and see the country. Further down this page you will come across many suggestions and ideas on where you could go. Alternatively, if you are looking to head further afield, then you may be interested in one or more of the organised weekend trips we run.
Further Information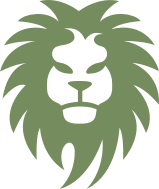 South Africa travel stories