Help provide a safe haven
for vulnerable
monkeys
A unique experience to get up close to primates
Apply now
Duration
1-12 Weeks

Accompanied age
5+

Minimum age
18+

Start dates
1st & 3rd Sunday

From
£150
Duration
1-12 Weeks

Accompanied age
5+

Minimum age
18+

Start dates
1st & 3rd Sunday

From
£150
South Africa primate sanctuary & monkey rescue
Quicklinks
Come and join us at this amazing monkey rescue and sanctuary that will provide you with a unique experience to interact with the primates and to assist with the daily care of the animals. You will gain a fascinating wildlife experience while you learn all about the primates and the care they need.
Volunteers will play a vital role in continuing the success of protecting these beautiful animals and ensuring their welfare is of top priority. You will leave the sanctuary having made lasting friendships with the staff and other volunteers as well as fantastic memories of an unforgettable experience.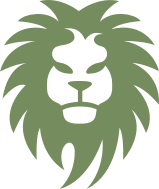 I had the best time
I had the best time at the monkey sanctuary in South Africa, couldn't Complain about anything. People were incredible and was the best experience I've ever done. So much so that I will be going for a year in January. I highly recommend everyone to go and try it.
You will get hands on experience with all of the many different primate species that are currently at the sanctuary, including; Capuchins, Macaques, Patas Monkeys, Squirrel Monkeys, Mona Monkeys, Tamarins, Marmosets and Grey Mouse Lemurs.
The sanctuary was the first of its kind and setup in 1996 with the aim to provide a safe haven for these vulnerable monkeys to come and interact with each other. The project is not open to the public to ensure the primates get peace and quiet to provide a life that is as close to normal as possible.
The need for such an important sanctuary has come about due to the common practices of primates being hand reared and kept as domestic pets in South Africa. The lasting effects this process has on the primates is not fully understood or managed well by the owners and leads to the monkeys becoming more aggressive, confused and agitated. This in turn means the primates are then neglected, passed on to unwitting new owners or even euthanized.
Unfortunately, due to the damage already done from hand rearing means that these primates are too vulnerable and not developed enough to return to the wild. With your support that provides a strong and stable structure and a managed routine at the sanctuary, as well as spacious enclosures and care, the project ensures that the monkeys are as happy as possible.
Your days will be hands on and you will get to experience all of the work that goes on around the sanctuary. You should be prepared for a lot of hard work and we can ensure you that you will get dirty!

Further Information
Activities
Feeding

A large operation in itself is the feeding of all primates currently housed at the sanctuary. This can be anywhere between 50 and 100 monkeys and volunteers are integral for keeping everyone fed. You will be responsible for buying the food from the local market, cutting and prepping all of the meals and then delivering each specific meal type to the enclosures. A few popular choices are porridge, fresh fruit and marshmallows!

Cleaning & maintenance

There are 45 enclosures within the project site and keeping them all well maintained and clean is crucial to ensuring the hygiene and wellbeing of the primates. This can include sweeping the floors, removing weeds and even building new enclosures.

Medication

You will be in charge of dispensing and delivering the medicines for any unwell monkeys as well as recording any updates on the primates health conditions. The primates will need out smarting though, as they are often wise to the smells and taste of the medicine so you will have to learn different methods on getting around this.

Observation

After only a few days on the programme you will get to know the different personalities across each species and will even be on first name terms with the primates. It is important to observe and record the behaviours, actions and daily routines of the primates to monitor trends and to identify early any health changes or problems.

Socialisation

Introducing new primates to enclosures is a very delicate process and requires a lot of observation and monitoring. You will need to see how they settle into their new enclosure and interact with the other monkeys and check on their behaviours.

Interaction

A major highlight of the week is the opportunity to get up close and personal with the monkeys within their enclosures. This provides you with an amazing opportunity and is the perfect time for photos. The monkeys love this time as it is different from their normal routine and they get some special treats.

Monkey assistance

There are times when baby monkeys can arrive at the sanctuary who need a lot of care and attention. You will get to assist in this process and ensure that the monkey is in a strong enough position to integrate with other monkeys. This includes going to 'monkey school' where they will learn in small parts to have interaction with the older monkeys.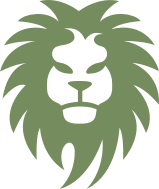 South Africa travel stories
Volunteering at Shamwari Game Reserve
Hear all about my experience in South Africa at the Shamwari Game Reserve in August 2019. Being able to get so close to all of the different animals every day was a dream come true.
A great two weeks at Amakhala!
Our two weeks volunteering at Amakhala included so much, with something new everyday. Getting close to amazing wildlife, helping the community and exploring South Africa.
Heading off on safari in South Africa
Between the UK and South Africa teams, I felt fully supported and had the best two weeks at Amakhala. I saw so many animals and learnt so much, I cannot wait to volunteer again.