Have you ever wondered what it would be like to witness the magnificence of a herd of elephants up close and personal? Well, wonder no more.
With our Elephant volunteering programmes, this is exactly what you will do. Your duties will range from monitoring the elephants, to helping to eradicate the human/elephant conflict. Sadly, this has been the main reason for substantial decline in elephant numbers, and your work will play a vital role in restoring the balance.
If you're passionate about the protection of elephants, and want to make a difference, our programmes are for you. Your work will be fundamental in making sure humans and elephants can live in harmony.
Our programmes start on Sunday of every week throughout the year and you can choose to join us from 1-12 weeks.

Our structured and safe elephant projects, make volunteering the ideal way to travel for first time and solo travellers. Our pre-departure buddy lists and dedicated country Facebook groups allow you to talk with everyone going at the same time as well as previous participants. Volunteering is the perfect way to meet like-minded people and allows you to explore a new and exciting destination as a group.
Ideal for those with a keen interest in elephant conservation and ecological research

No previous experience or qualifications needed

Build your CV or University application with new skills

Have an experience that neither you, nor the elephant, will ever forget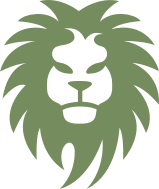 Volunteering opportunities with elephants