Help with the protection &
survival of Asian
elephants
An award-winning project focused on human-elephant conflict
Apply now
Duration
1-24 Weeks

Accompanied age
5+

Minimum age
16+

Start dates
Every Monday

From
£470
Duration
1-24 Weeks

Accompanied age
5+

Minimum age
16+

Start dates
Every Monday

From
£470
Sri Lanka elephant conservation
Quicklinks
Head into the depths of the Sri Lankan jungle and encounter Asian elephants in their natural habitat. Help to promote the protection and survival of these endangered elephants by playing an important role in the initiative to help elephants and communities live together.
You will play a key role in conserving Asian elephants by assisting with education and research to help provide solutions to the ongoing conflict between the elephant population and the local communities surrounding the national park.

If you are truly wanting to make a difference to wildlife conservation and human-elephant conflict, then this is the perfect programme for you.
Background to the elephant programme
Around 100 years ago there was upwards of 20,000 elephants that roamed the forests and grasslands on this beautiful island, but nowadays it is thought to be just less than 4,000! The destruction of forests through logging, encroachment and shifting cultivation are just some examples of the major threats to the survival of elephants. On top of this, elephants are being stolen from the wild and being held captive for tourists from around the world to come and ride on.
Over the past 50 years alone it is believed that nearly 5000 elephant deaths are as a direct result of the conflict between humans and elephants. Every year around 80 people and 250 elephants are killed, 3000 homes are destroyed and upwards of $10 million of crop damage done because of the ongoing human-elephant conflict.
It is clear for everyone to see that humans and elephants are not getting along, with one of the biggest reasons for this being the competition for land. In the elephants eyes, humans are encroaching onto their territory, with their habitats shrinking on a daily basis. For humans, urbanisation and rising populations mean their villages are growing, with more houses being built and more land needed for farming. As a result of this, elephants are left with nowhere else to go, so are often found in the nearby villages eating/destroying farmers crops and houses on a regular basis.
Your role within this programme will be aiding the research and conservation techniques to stop this conflict from becoming even more devastating for everyone.
Where will I be volunteering?
You will be volunteering on a highly respected and award winning project with the ultimate aim to help safeguard the wilderness by encouraging the survival of elephants living in the wild. Established in 1995, the programme aims to distinguish root causes to the conflict and work with the local population to educate and establish mitigation systems. Working alongside local scientists and conservationists to help conduct research, you will have the privilege of witnessing elephants first hand in the wild.
Based on the outskirts of the Wasgamuwa National Park, you will be working in one of the most beautiful and tranquil places in the world. You will be working directly with the 12 villages based in the Wasgamuwa area and in the national park, both of which where the human-elephant conflict is at its peak.
Throughout your time here, you will be trekking through rugged mountains, dense jungles and wetlands where you will get to know intimately the lives of the elephants. You will have the chance to interact with the friendly locals where you will get to experience their amazing culture, swim in beautiful clear lakes and come across scenery that is truly stunning.
What is my role?
Whilst volunteering in Sri Lanka, you will get involved in a number of activities in the fields of conservation and research that have been developed with the sole intention of reducing human-elephant conflict and promoting sustainable land use. Everyday you will be working in the elephant's natural habitat, where you will be getting hands on with the ecological research and conservation.

Throughout your time as a volunteer you will be heavily involved within the local communities to help them live in harmony with elephants, with the ultimate aim being to evaluate and subsequently decrease the conflict between the two. Your role here could include:
- Observing interactions between wild elephants and humans.
- Conducting human-elephant conflict surveys by visiting locals who have had a recent encounter with an elephant.
- Monitoring electric fences that were put in place in key hotspots to try and channel the elephants away. You will identify any parts of the fence that need maintenance or repair.
- Meet with community leaders to better understand the cultural perceptions and attitudes of the local people.
- Help promote the 'Project Orange' campaigns to farmers. Research has found that elephants dislike citrus so planting citrus based crops could act as natural deterrents and also provide an additional source of income.
On top of the above, you will spend lots of time monitoring elephants in order to help develop strategies to conserve and protect the local wildlife. This could include a number of conservation measures, including:
- Set up and monitor sand tracks across the jungle to build research, analyse findings and understand the diversity that exists in the forests.
- Set up and maintain camera traps placed in wildlife hot spots to build up data on wildlife movement and timings.
- Observing elephant movements along popular corridors elephants use and other hot spots to collate data on their movements, behaviours and other variables. This could be conducted high up in the jungle treetop on purpose built viewing towers!
- Inspecting elephant dung to assess the size and sex of the elephants and to also gather information on what they have been eating.
- Identify elephants by photographing them and filling in data sheets to help build up a catalogue of elephant numbers, their movement and social organisation.
- Trekking through the dense jungles and wetlands along elephant trails to record any findings and to better understand the elephants population living outside the national park.
Experience the adrenaline and thrill of walking through nature's playground where you could encounter many wild species including Asian elephants, Sri Lankan leopards, sloth bears, jungle cats and lots more! You will take big gratitude in the work you are doing, but you will also experience memories like no other that will stay with you for the rest of your life.

What will a typical day look like?
You will be volunteering from Monday to Friday with days split into morning and afternoon activities. You'll usually be up early to start after breakfast around 8:30am, breaking for a long lunch and then finishing the afternoon planned work at 6pm.
The weekly schedule is designed around the activity patterns of the elephants and depending on how many volunteers are helping at that time, you may be working in sub groups. This will ensure conservation techniques and research carried out is maximised as well as making your role varied and meaningful.
For all activities you will either be transported by an open top jeep or be able to walk, with journey times being no more than 45 minutes.
Where will I be staying?
The field house is located on a scenic hill overlooking the Knuckles Mountain Range, just a 15 minute drive from the famous Wasgamuwa National Park. Based in the lush forests of Sri Lanka, you are surrounded by a ring of striking mountains where you will look out onto a large reservoir where elephants love to bathe - offering some of the best views we've ever seen!
Going back to a more basic way of life is one of the perks of the programme, where you can enjoy your surroundings and the other volunteers company. Except for the songs of a myriad of local birds who greet you each morning, it is a stunningly quiet and peaceful setting.

Other things to consider
Remote location - It is important to understand that you will be living and volunteering in a remote and rural part of Sri Lanka. There will be plenty of things to see and do at the weekend, but it will involve some travelling.
Hands off conservation - Please be aware that this programme is strictly hands off and you will have no physical interaction with animals. The project is designed to monitor and observe wild elephants in their natural habitat.
Top destination - Sri Lanka is widely considered by our volunteers to be our best volunteer destination. The majority of our feedback suggests that this is due to the superior local support offered by Charith and our local team, the volunteer programmes making a real difference, value for money and accommodation location. With this in mind, we believe that Sri Lanka is the perfect destination for first-time travellers, under 18's and families with younger children.
Helping on multiple projects - Whilst in Sri Lanka, you will also have the opportunity to get involved with our other programmes either before or after your elephant project. We can assist with organising transport and ensuring the changeover is easy.
Weekends and free time - You will have every weekend off from volunteering and this is the perfect time to explore everything this beautiful island has to offer. You are more than welcome to simply relax around the accommodation, but most volunteers will use this time to travel and see the country. Further down this page you will come across many suggestions and ideas on where you could go.
Further Information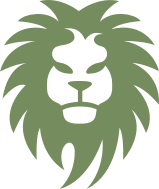 Real conservation in the most stunning country
This is a real conservation project that is making a difference to the people and wild elephants in Sri Lanka. The place is staggeringly beautiful and the local people are heart-warmingly friendly, fun and gracious. And the elephants? Well, they're magnificent in every way and we saw loads of them!
Read More
Real conservation in the most stunning country
This is a real conservation project that is making a difference to the people and wild elephants in Sri Lanka. The place is staggeringly beautiful and the local people are heart-warmingly friendly, fun and gracious. And the elephants? Well, they're magnificent in every way and we saw loads of them!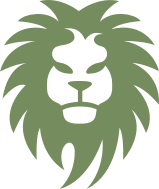 Sri Lanka travel stories