Help with the protection &
survival of Asian
elephants
An award-winning project focused on human-elephant conflict
Apply now
Duration
1-24 Weeks

Accompanied age
5+

Minimum age
16+

Start dates
Every Monday

From
£440
Duration
1-24 Weeks

Accompanied age
5+

Minimum age
16+

Start dates
Every Monday

From
£440
Sri Lanka wild elephant conservation
Quicklinks
Head into the depths of the Sri Lankan jungle and encounter stunning Asian elephants in their natural habitat. Help to promote the protection and survival of these endangered elephants by playing an important role in the initiative to help elephants and communities live together.
Around 100 years ago there was upwards of 20,000 elephants that roamed the forests and grasslands on this beautiful island. Due to increased farming and habitat destruction, just 5000 of these gentle giants now live outside of captivity. Your role within this programme will be aiding the research and conservation techniques to stop this decline from becoming even more devastating.
"This is a real conservation project that is making a difference to the people and wild elephants in Sri Lanka. The place is staggeringly beautiful and the local people are heart-warmingly friendly, fun and gracious. And the elephants? Well, they're magnificent in every way and we saw loads of them! "
Did you know that every year around 80 people and 230 elephants are killed as a result of human-elephant conflict. Not only this, but more than 3000 homes are destroyed and upwards of $10 million of crop damage also occur.
You will be working on a highly respected and an award winning project with the ultimate aim to help safe guard the wilderness by encouraging the survival of elephants living in the wild. Working alongside local scientists and conservationists to help conduct research, you will have the privilege of witnessing elephants first hand in the wild. Whilst you are here you will get involved in a number of activities in the fields of conservation and research that have been developed with sole intention of reducing human-elephant conflict and promoting sustainable land use.
Based on the outskirts of the wild Wasgamuwa National Park you will be working in one of the most beautiful and tranquil places in the world. Throughout your time here, you will be trekking through rugged mountains, dense jungles and wetlands where you will get to know intimately the lives of the elephants. You will have the chance to interact with the friendly locals where you will get to experience their amazing culture, swim in beautiful clear lakes and come across scenery that is truly stunning.
Not only this, but the accommodation where you will be staying offers some of the best views we have ever seen. Based in the lush forests of Sri Lanka, you are surrounded by a ring of striking mountains where you will look out onto a large reservoir where elephants love to bath! If you don't believe us, have a look at the photos!
Experience the adrenalin and thrill of walking through nature's playground where you could encounter many wild species including Asian elephants, Sri Lankan leopards, sloth bears, jungle cats and lots more! You will take big gratitude in the work you are doing, but you will also experience memories like no other that will stay with you for the rest of your life.
Everyday you will be working in the elephant's natural habitat, where you will be getting hands on with the ecological research and conservation.

Accommodation & meals
More details
Accommodation & meals
During your time with us on the programme, you will be staying on the project site that offers some of the best views we have ever seen. Based in the lush forests of Sri Lanka, you are surrounded by a ring of striking mountains where you will look out onto a large reservoir where elephants love to bath!
With lots of rooms and the ability to accommodate up to 40 people, where you will stay is very spacious with a high roof, which helps to cool the property as gentle breezes blow along from the neighbouring lake. Although basic, it is comfortable and clean. You will be staying with other volunteers from around the world, so you can be sure to make new lasting friendships.
You will be sleeping in shared single sex rooms with up to 12 people per room in single beds. There are shared bathrooms that have western style toilets and cold showers. This will not be much of an issue though as the pipes are warmed by the sun and after a long walk in the wilderness you will appreciate the freshness of a cold shower!
All of the essentials are provided for you, such as mosquito nets, electric fans, pillows and clean bed sheets. However towels are not included, so please remember to bring your own.
There is a large communal area where everyone normally congregates of an evening. There are many board games to play and you can also get involved with some of the lectures.
There are safes provided where you can store all of your valuables.
Meals
All meals during the week are provided within the programme fee and are aimed to be as varied as possible, although they mainly consist of local Sri Lankan cuisines.
You can expect some of the following meals:
Breakfast – Cereals, toast, fresh fruits
Lunch – Salads, fresh fruits
Dinner – Chicken, fish, vegetables, rice
Volunteer fees
More details
Volunteer fees
All of the below prices exclude the £149 registration fee. The total price payable is the below price + £149, as will be confirmed in the application process. To find out exactly what's included as part of fees, please click the What's Included box on the programme page.
What's included
More details
What's included
The fees you pay go towards the structure and support put in place in order to provide you with an organised and safe environment in which to volunteer. The programme fee goes directly to our local team in Sri Lanka and is used towards the following:
- Accommodation
- All meals
- Transport to Projects
- In-country orientation
- 24-hour in-country support
The registration fee that you pay to confirm your place on the volunteer programme is retained by our team in the United Kingdom. This fee is used towards the following:
- 24-hour UK based emergency support
- Unlimited telephone and email support
- A comprehensive volunteer handbook
- Assistance with all aspects of your trip
- 100% financial protection
- Regular programme inspections
- Certificate of completion
What's not included
There are still some parts of your trip that will need to be funded by yourself, these include:
- Flights to Colombo (£400- £700)
- Airport pickup (£15)
- First nights stay in Colombo (£25)
- Travel insurance (£18 per week)
- The transfer back to the airport (£50)
- Visa (£25-£110)
- Criminal background check (£25)
- Spending money (estimated at £50 - £100 per week)
Frequently asked questions
More details
Frequently asked questions
The Programme
What are the requirements to join?
We welcome all volunteers from any background, religion and nationality, as long as you have no criminal convictions and are able to supply a clean criminal background check. In order to join the programme you need to be at least 16 years old on the programme start date.
Individuals need to have a good level / understanding of English but it does not need to be your first language. As some programmes can be quite strenuous, we recommend that you should be physically fit.
What date should I arrive and leave?
]You should arrive at Bandaranaike International Airport in Colombo (CMB) on your selected start date, being any Sunday. You will then make your own way to the nearby hotel to get some much needed rest and to explore the capital, before making your way to the project site the next day.
The programme ends on a Monday of your final week and you should depart the accommodation on this day. Our local team will be happy to help organise any onward journeys or book transport back to the airport.
Our detailed guide goes into all of your travel arrangements and we can assist with all aspects of your trip.
Are there any age restrictions for solo travellers?
The only age restriction in place is that you have to be at least 16 years old before your programme start date. Anyone over this age is welcome. Generally the average age range for our programmes is 18 - 25, although this is by no means definitive and we regularly have volunteers of all ages.
What is the minimum age for travelling with my family?
If you are travelling with family and at least one member is aged 18 years old or over, then we welcome anyone from 5 years and up.
When should I apply for the programme?
You can apply for this programme at anytime, however we advise that you apply as soon as possible to have the best chances of securing your placement on your selected dates. Some of our programmes have limited capacity and spaces can get filled up quickly.
If you are wanting to volunteer within the next few weeks, then please contact us and we will do our best to accommodate your needs.
It is possible to change your start dates once you have been accepted, however this is subject to availability and can attract a small administration fee.
What duration would you recommend?
On gaining feedback from previous volunteers, we believe 4 - 6 weeks is the ideal time to get settled in and really involved with the programme. This also allows you to make the most of your free time, to explore this beautiful country and to participate in any activities.
We regularly have volunteers come for 1 to 2 weeks that tell us that they did not believe they had enough time and wish they had stayed for longer.
What will my itinerary be?
Please make sure you arrive into Bandaranaike International Airport in Colombo (CMB) on Saturday.
Day 1 (Sunday) – Arrival
If you have arranged your airport pickup with the local hotel (recommended), then the appointed driver will be waiting for you at arrivals. You will be taken straight to the hotel where you can get some rest and explore the capital.
Day 2 (Monday) – Travelling to the project
You will be up nice and early to start your journey to the volunteer accommodation. A member of our local team will pick you up from the hotel at 6am and take you to the local train station.
You, along with other volunteers will be given instructions on what train to board to Kandy. You will get to see some amazing views across hill country, pass narrowly through cliffs and see the wildlife playing along the tracks – an amazing experience in itself! Once you arrive into Kandy, another team member will be waiting for you. You will have just over an hour to have some breakfast and see some of the famous attractions before boarding the public bus that takes you directly to the project site.
We will provide you with in-depth information about all of the travelling and help to book the recommended hotel.
Days 3-7 (Tuesday – Friday) – Volunteering
Your volunteering begins! Our local coordinator will go through the schedule for the next week and you will be straight out into the field to start conducting research or looking for elephants. With so many activities to do, the day will fly by and you will thoroughly enjoy yourself!
Days 8-9 (Saturday – Sunday) – Weekend
As the project site is quite remote, the majority of volunteers choose to travel during the weekend. The most popular visits include Lions Rock and the waterfalls at Nuwara Eliya.
The following weeks
The following weeks will follow the same kind of pattern, with volunteering between Monday and Friday and exploring Sri Lanka at the weekends. You will find that time will really start to fly by, so it's important to make the most of your time! Don't forget, our local team are there to support you and to answer any questions you may have.
Last day (Monday)
Time has flown by and it is already time to leave. If you are heading home then our local team can arrange your return airport transfer (not included within the programme fee) or recommend plans for your onwards journey.
How will I be transported when at the project?
You will be transported in the back of an open top jeep during all activities.
Is there Internet and phone signal?
There is no Wi-Fi within the volunteer accommodation. If you are wanting to call home or use the internet, we recommend that you bring an unlocked phone and purchase a local sim card - our local team can assist. Alternatively, you can buy a cheap phone while in Sri Lanka for under £15.
What is the area like?
The project location is based in a very remote area with far-reaching views across the water plains to the mountains. The lush green fields and the many wildlife sounds make the accommodation a very relaxing place to be and is the perfect escape if you are wanting to get away from it all.
There is a hotel around a 10 minute drive that has a large menu, a bar and a good sized pool – the perfect way to cool down after a hard days volunteering. The nearest town has several supermarkets where you can purchase snacks and other food, along with clothes and other accessories.
The Mighty Roar Local Team in Sri Lanka
Our wild elephant programme is run by our local team who all stay within the volunteer accommodation. They will accompany you on all activities and are very passionate about what they do. You will always see them racing to get their camera out when there's a leopard nearby and also on lookout for elephants in one of the watchtowers.
What is the weather like in Sri Lanka?
Sri Lanka has a rather complicated climate due to the fact that the island is affected by two separate monsoons. This does mean however, that there is good weather somewhere on the island at most times of the year.
As Sri Lanka is positioned close to the Equator, it does mean there is a fairly consistent temperature all year round. Coastal and lowland areas enjoy average daytime temperatures of around 26-30°C, which often rises well into the 30°C's during the hottest part of the day.
Humidity is high everywhere, rising to a sweltering 90% at times in the southwest, and averaging 60 to 80% across the rest of the island.
If you have checked the weather report on your phone then no doubt it will say rain or thunderstorms all week. This simply is not the case. Even during the wettest months, rain will come in short bursts, so although there may be a lot of rainfall in a day, it does not mean it rains for a long time.
Can I volunteer if I live outside of the UK?
Yes of course. We welcome volunteers from around the world, no matter how far away from the programmes you are. The majority of volunteers that we host, come from the UK, US, Germany, Canada and Australia.
Can I go with my friend / partner?
We have many volunteers that travel with their friends, family members or with their partner. If required, we can ensure that you are based on the same project and stay within the same accommodation. On request, we can normally organise a private room too.
Is it safe to travel to Sri Lanka?
We regularly visit and participate in each and every one of the programmes we offer in Sri Lanka to rigorously check all aspects of the project and accommodation are safe and that all procedures are being followed. These include but are not limited to checking the living conditions within the volunteer accommodations, checking the neighbourhoods you'll be staying in, tasting the food you'll be eating and going on any weekend trips recommended by us or our local team.
We monitor the stability of all of our volunteer destinations on a daily basis and have constant contact with our overseas teams to ensure that our volunteers are safe.
All volunteers will receive a comprehensive volunteer handbook when you choose to join us on one of our programmes. This detailed document addresses a large range of issues such as health, safety, visas, as well as going into details about local cultures and traditions.
When you arrive in-country, you will be given a safety briefing during your orientation that will cover things like emergency procedures, how to use local transport and any cultural differences.
Our in-country team are on hand to help with any issues or to answer any questions and please do not forget that our UK office is available 24/7 in case of any rare emergencies.
While we can never guarantee your volunteer experience will be 100% trouble free, we have taken all of the necessary precautions to minimise all risks and to ensure the programme is as safe as possible.
Before You Depart
When do I pay? Can I pay in instalments?
To confirm and guarantee your placement on one of our programmes, you need to pay the registration fee of £149 within 7 days of receiving confirmation that your application was successful. The remaining balance is then due no less than 60 days prior to your programme start date.
Payments can be done all at once or be spread out over several months and can be paid via BACS (bank transfer). We do accept additional payments methods, such as debit and credit cards, although there may be additional fees.
Do I need any vaccinations and / or malaria tablets?
As we are not trained medical experts we cannot tell you exactly what vaccinations or other medication you may need for your trip. You will need to consult with your local doctors or travel clinic.
You can also find additional information on the NHS Fit For Travel website.
How do I arrange my flights?
All flights need to be booked by you, although we can point you in the right direction on where you may be able to find the best prices.
Before booking any flights, we strongly recommend that you wait to have confirmation that your application has been successful.
Do you offer travel insurance?
Travel insurance is a compulsory part of your volunteering trip, that's why we have teamed up with Endsleigh to create an affordable and comprehensive travel insurance policy. It is suitable for all of the programmes we offer and can be taken out at any time. You can read more about our insurance here.
If you decide to purchase your travel insurance from an alternative provider, please ensure it covers you for everything you will be doing. Adequate travel insurance must be in place no less than 60 days before your programme start date. Without proof of this insurance, we will not be able to accept you onto the programme.
When will I receive my volunteer handbook?
You will receive a welcome email from us as soon as you have paid the registration fee and your placement has been confirmed. The welcome email will include the volunteer handbook that provides a wealth of information that will help you better understand all aspects of your upcoming trip as well as details about our insurance policy.
Please note, that all material is sent via email and hard copies cannot be sent.
On Your Trip
Can I arrange a private room?
The majority of our accommodation only offers shared rooms that are usually same-sex. However, if you would prefer a private room please let us know and we will at least try for you.
Can you cater for my dietary requirements?
We will try our best to cater for any dietary requirements. When you submit your application please include any required details within the dietary section and we will liaise with our local coordinators.
Are there any public holidays that would affect the project?
Although we try to be as clear as possible of all holidays that affect project availability, due to the nature of some countries, holidays can often be sporadic or prone to change.
If such a holiday falls when you are on your placement, this is generally a good time to experience unique festivities where you can join in with the locals.
What is the dress code at the projects?
We ask that all volunteers take the approach of a smart and responsible image during your time in the communities and on projects. It is best to also take some older clothes that you don't mind getting dirty.
Generally, it is best to avoid tight and very short clothing and anything that may have offensive slogans on it. It's recommended that you take some nicer clothes for weekends or any free time you may have.
We do not wish to impose strict regulations, however we do ask that you respect the local culture and do your best to adhere to the clothing guidelines within the volunteer handbook.
How much spending money will I need?
For general expenses and some travelling, you should find that £50 - £100 per week is sufficient. However, this can vary greatly depending on the amount of activities or trips you do and if you are eating out during the week.
Will I be able to travel whilst on the programme?
There should be plenty of time to travel while on your placement and we actively encourage that you do! The local coordinators will be able to give you lots of travel tips and provide any help needed for your independent adventure.
Activities
Elephant monitoring

During the afternoons you will be located high up in the jungle treetop in a purpose built viewing tower / tree house, located within an elephant corridor and overlooking the elephants traditional grazing grounds. Here your tasks are split into two categories, the first is noting observations on how elephants and local villagers interact, the second is observing the passing elephants, collecting data on their spatial and temporal distribution. Keep an eye out for the elusive Sri Lankan leopard whilst you're up in the trees, as you might spot him alongside a variety of other wildlife in the area.

Human-elephant conflict

You will be heavily involved within the local communities to help them live in harmony with elephants, with the ultimate aim being to evaluate and subsequently decrease the conflict between the two. Over the past 100 years this struggle has been the main reason for the substantial decline of the Sri Lankan elephant populations, so your input on the programme will play a vital role in restoring the balance between animals and humans.

Trail monitoring

Trekking through dense jungles and over wetlands you will be walking along an elephant grazing trail and recording any findings. The purpose of this is to understand the number of elephants residing outside of the national park, seasonal variations in behaviour and any preferences in their habitat or food selections. You will also get to observe wildlife and various habitats as well as visiting forest hermitages.

Elephant ID

You will get to spend a session at the Weheragala Tank looking for Sri-Lankan elephants to then observe and photograph for ID purposes. You will also have to fill in an elephant identification data sheet, this not only to helps to build up a catalogue of elephant numbers, their movement both inside and outside the park and their social organisation, but also notes any different physical features of individual elephants themselves. During this time, you will also get to monitor other amazing wildlife including mugger crocodiles, water buffalo, macaque monkeys, birds and maybe even leopards where data collected will be logged into the system.

Fence monitoring

The local fence committees regularly require updates on the state of the solar powered electric fences that have been erected around local villages to stop elephants from trampling through them, so checking that they are still working is a really important part of your volunteering role.

Tank monitoring

Another important task is to check around water tanks (reservoirs) situated outside of the national park for the presence of any elephant activity, including dung or tracks. The aim being to see whether there are single males and / or herds present outside the national park and what their patterns of dispersion might be and what they are eating.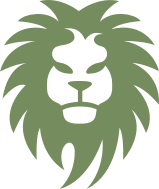 Sri Lanka travel stories
Conserving sea turtles in Sri Lanka
There is no better feeling in the world than watching a hundred or so baby turtle hatchlings scrambling along the shoreline to the sea, the determination and drive to reach the ocean, it never gets old.
Volunteering in Sri Lanka with my partner
Our visit to Sri Lanka on the Sea Turtle program was nothing but incredible (other than a little hot and sweaty). Our 3 weeks was amazing from day one, with a massive warm welcome from everyone.
Teaching and turtles in Sri Lanka
I went to Sri Lanka in January 2019 to volunteer on the sea turtle program, but was also able to help teach English. I had a huge sense of fulfillment from both projects in completely different ways.