Help with the protection &
survival of Asian
elephants
An award-winning project focused on human-elephant conflict
Apply now
Duration
1-24 Weeks

Accompanied age
5+

Minimum age
16+

Start dates
Every Monday

From
£440
Duration
1-24 Weeks

Accompanied age
5+

Minimum age
16+

Start dates
Every Monday

From
£440
Sri Lanka wild elephant conservation
Quicklinks
Head into the depths of the Sri Lankan jungle and encounter stunning Asian elephants in their natural habitat. Help to promote the protection and survival of these endangered elephants by playing an important role in the initiative to help elephants and communities live together.
Around 100 years ago there was upwards of 20,000 elephants that roamed the forests and grasslands on this beautiful island. Due to increased farming and habitat destruction, just 5000 of these gentle giants now live outside of captivity. Your role within this programme will be aiding the research and conservation techniques to stop this decline from becoming even more devastating.
Did you know that every year around 80 people and 230 elephants are killed as a result of human-elephant conflict. Not only this, but more than 3000 homes are destroyed and upwards of $10 million of crop damage also occur.
You will be working on a highly respected and an award winning project with the ultimate aim to help safe guard the wilderness by encouraging the survival of elephants living in the wild. Working alongside local scientists and conservationists to help conduct research, you will have the privilege of witnessing elephants first hand in the wild. Whilst you are here you will get involved in a number of activities in the fields of conservation and research that have been developed with sole intention of reducing human-elephant conflict and promoting sustainable land use.
Based on the outskirts of the wild Wasgamuwa National Park you will be working in one of the most beautiful and tranquil places in the world. Throughout your time here, you will be trekking through rugged mountains, dense jungles and wetlands where you will get to know intimately the lives of the elephants. You will have the chance to interact with the friendly locals where you will get to experience their amazing culture, swim in beautiful clear lakes and come across scenery that is truly stunning.
Not only this, but the accommodation where you will be staying offers some of the best views we have ever seen. Based in the lush forests of Sri Lanka, you are surrounded by a ring of striking mountains where you will look out onto a large reservoir where elephants love to bath! If you don't believe us, have a look at the photos!
Experience the adrenalin and thrill of walking through nature's playground where you could encounter many wild species including Asian elephants, Sri Lankan leopards, sloth bears, jungle cats and lots more! You will take big gratitude in the work you are doing, but you will also experience memories like no other that will stay with you for the rest of your life.
Everyday you will be working in the elephant's natural habitat, where you will be getting hands on with the ecological research and conservation.

Further Information
"This is a real conservation project that is making a difference to the people and wild elephants in Sri Lanka. The place is staggeringly beautiful and the local people are heart-warmingly friendly, fun and gracious. And the elephants? Well, they're magnificent in every way and we saw loads of them! "
Activities
Elephant monitoring

During the afternoons you will be located high up in the jungle treetop in a purpose built viewing tower / tree house, located within an elephant corridor and overlooking the elephants traditional grazing grounds. Here your tasks are split into two categories, the first is noting observations on how elephants and local villagers interact, the second is observing the passing elephants, collecting data on their spatial and temporal distribution. Keep an eye out for the elusive Sri Lankan leopard whilst you're up in the trees, as you might spot him alongside a variety of other wildlife in the area.

Human-elephant conflict

You will be heavily involved within the local communities to help them live in harmony with elephants, with the ultimate aim being to evaluate and subsequently decrease the conflict between the two. Over the past 100 years this struggle has been the main reason for the substantial decline of the Sri Lankan elephant populations, so your input on the programme will play a vital role in restoring the balance between animals and humans.

Trail monitoring

Trekking through dense jungles and over wetlands you will be walking along an elephant grazing trail and recording any findings. The purpose of this is to understand the number of elephants residing outside of the national park, seasonal variations in behaviour and any preferences in their habitat or food selections. You will also get to observe wildlife and various habitats as well as visiting forest hermitages.

Elephant ID

You will get to spend a session at the Weheragala Tank looking for Sri-Lankan elephants to then observe and photograph for ID purposes. You will also have to fill in an elephant identification data sheet, this not only to helps to build up a catalogue of elephant numbers, their movement both inside and outside the park and their social organisation, but also notes any different physical features of individual elephants themselves. During this time, you will also get to monitor other amazing wildlife including mugger crocodiles, water buffalo, macaque monkeys, birds and maybe even leopards where data collected will be logged into the system.

Fence monitoring

The local fence committees regularly require updates on the state of the solar powered electric fences that have been erected around local villages to stop elephants from trampling through them, so checking that they are still working is a really important part of your volunteering role.

Tank monitoring

Another important task is to check around water tanks (reservoirs) situated outside of the national park for the presence of any elephant activity, including dung or tracks. The aim being to see whether there are single males and / or herds present outside the national park and what their patterns of dispersion might be and what they are eating.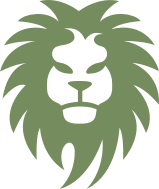 Sri Lanka travel stories
Conserving sea turtles in Sri Lanka
There is no better feeling in the world than watching a hundred or so baby turtle hatchlings scrambling along the shoreline to the sea, the determination and drive to reach the ocean, it never gets old.
Volunteering in Sri Lanka with my partner
Our visit to Sri Lanka on the Sea Turtle program was nothing but incredible (other than a little hot and sweaty). Our 3 weeks was amazing from day one, with a massive warm welcome from everyone.
Teaching and turtles in Sri Lanka
I went to Sri Lanka in January 2019 to volunteer on the sea turtle program, but was also able to help teach English. I had a huge sense of fulfillment from both projects in completely different ways.