Get a different perspective
on your
medical elective
Observe qualified doctors & witness unfamiliar cases & infectious disease
Medical elective programmes
Take your medical elective placement abroad with The Mighty Roar and experience first-hand the challenges of working in over-stretched hospitals in a developing country. This is your chance for a challenging yet highly rewarding experience that will allow you to gain a broad perspective to medicine and healthcare in government and private hospitals, slum clinics and outreach settings.
Our unique medical programmes will allow you to observe qualified doctors and witness a huge range of unfamiliar cases and infectious diseases and learn about their diagnoses, management and treatment. As you shadow clinics and consultations you'll witness how a lack of funding impacts the quality of care provided and how traditional beliefs and different cultural attitudes exist around healthcare. You'll be able to partake in volunteer work under the guidance of local doctors and get hands-on checking vital signs, performing health checks, wound care and more.
We host hundreds of university students on their medical elective placements each and every year. Over the last few years we have built up strong relationships with many universities around the United Kingdom and abroad, with many now actively recommending us to their students. We are able to complete any paperwork required from your university and can ensure that your course requirements are met in terms of minimum hours, placement setting and more.

Our structured and safe medical elective placements are ideal for first time and / or solo travellers as well as students looking to travel as a group. Taking your elective placement overseas with The Mighty Roar is the perfect way to meet like-minded people and allows you to explore a new and exciting country as a group.

Gain in-depth insight into global medical practices overseas
Witness first hand the major differences in the fundamentals of medicine
Shadow qualified doctors in a range of departments abroad
24/7 in-country & UK support
Comprehensive pre-departure support and assistance with all aspects of your trip

Pre-departure buddy lists and a dedicated Facebook group to talk with other volunteers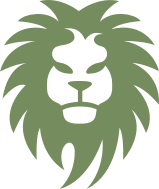 Medical elective programmes