Although the face and body of strength, Lions are in desperate need of our help to prevent their decline in numbers. Volunteer with one of our carefully selected projects, and help these magnificent felines sustain a future.
Your duties will include tracking the Lions, monitoring their health and wellbeing and helping the local community in its understanding of the importance of conservation.
If working with Lions is something that would fill you with pride, you can be sure our programmes are perfect for you.
Our programmes start on Sunday of every week throughout the year and you can choose to join us from 1-12 weeks.

Our structured and safe lion projects, make volunteering the ideal way to travel for first time and solo travellers. Our pre-departure buddy lists and dedicated country Facebook groups allow you to talk with everyone going at the same time as well as previous participants. Volunteering is the perfect way to meet like-minded people and allows you to explore a new and exciting destination as a group.
No previous experience or qualifications needed

Ideal for budding conservationists

Found across Asia, Africa & America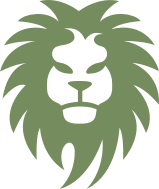 Volunteering opportunities with lions