Work behind the scenes at
an
ethical
big cat sanctuary
One of just seven true sanctuaries in South Africa
Apply now
Duration
2-12 Weeks

Accompanied age
16+

Minimum age
18+

Start dates
Every Saturday

From
£700
Duration
2-12 Weeks

Accompanied age
16+

Minimum age
18+

Start dates
Every Saturday

From
£700
South Africa big cat sanctuary
Quicklinks
This is your chance to work behind the scenes at a true conservation big cat sanctuary that is currently home to many rescued lions, tigers, leopards, jackals and caracals. This unique and exhilarating experience will allow you to be fully involved in all aspects of the sanctuary where you will be able to get up close with some of the worlds most iconic animals.
The project provides a prosperous and protected future for the big cats and gives them the opportunity to live the lifes they deserve. Being a true non-profit sanctuary that is both ethical and sustainable, there is no cub petting, breeding or trading that takes place.

The main goal of the sanctuary is to be an educational platform where awareness is created about conditions big cats face in captivity, and how animal welfare and enrichment play a vital role in giving them the best captive life possible. Educating the public on the issues with the canned hunting industry and breeding farms is in itself an enormous challenge.

This amazing programme aims to become the first 'green' big cat sanctuary in South Africa and is solely run on solar energy. Within the 40 hectares of paradise, there is a beautiful home for both the animals and volunteers and plenty of large trees, natural springs and a 360-degree view of the mountains.

You will be given the opportunity to be involved in all of the daily operations and be behind the scenes where you can learn what it takes to run the sanctuary. A normal day will consist of a morning meeting where you will go through the day's schedule around 8am. You will then be out within the sanctuary until around 6pm – stopping for lunch of course!

Not only will you make great connections and bonds with the big cats, but also lasting relationships and many happy memories with the staff and fellow volunteers. At the end of a hard days work, you can all sit around the bonfire with a cold drink watching the famous African sunset talking over stories and dreams.
Hear a lion roaring up close, get love and recognition from a leopard, experience the loud 'chuffing' of a tiger and see these previously rescued cats appreciate the toys and enrichment you provide.
Further Information
"The local team are extremely dedicated to the welfare of these big cats. They are adamant about ensuring it's a true and ethical sanctuary, by allowing no petting or breeding. Hearing the lions roar in the morning and being able to get so close is unimaginable."
Activities
Preparation of food and feeding

With many big cats calling the sanctuary home, every animal needs feeding on a regular basis. Preparing the food and ensuring everyone is fed is vital task and needs to be done several times a week. When you are feeding lions and tigers, it makes it all the more interesting!

Enrichment

Although the animals are kept in spacious enclosures with lots of natural bushes and grasses, everyone gets bored once in a while. You will be required to create new and interesting structures and toys to keep the animals busy and their days different.

Cleaning

The enclosures need cleaning on a regular basis. With the animals safely in another cage, everyone will quickly enter the enclosure to clear away any debris and old food.

Maintenance

With over 40 hectares and many enclosures, there are always tasks to do around the sanctuary. From repairing structures to building completely new one and ensuring everything is as it should be.

Educating visitors

There are two small group tours run everyday to try and educate everyone about the big cats and the terrible practices that occur in South Africa - such as canned hunting and captive breeding. Longer term volunteers may be able to assist with the tours and you will feel a real sense of achievement letting everyone know your newly gained knowledge.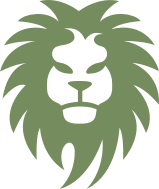 South Africa travel stories