Do you want to help provide a sustainable future for some of the world's most admired and recognised animals? Working with our carefully selected projects in some of the world's most spectacular locations, you can do just that.
The tasks associated with big cat volunteering are varied and can range from helping to preserve their natural habitat, to observing their behaviour in order to help the local community live alongside them. You will be helping to ensure a future for these magnificent felines, for many generations.
If you're looking to make sure the future of big cats is a roaring success, we have six programmes to choose from. Each one offers a unique and exhilarating experience, sure to be popular with everyone!
Our programmes start on selected start dates of every week throughout the year and you can choose to join us from 1-12 weeks.

Our structured and safe big cat projects, make volunteering the ideal way to travel for first time and solo travellers. Our pre-departure buddy lists and dedicated country Facebook groups allow you to talk with everyone going at the same time as well as previous participants. Volunteering is the perfect way to meet like-minded people and allows you to explore a new and exciting destination as a group.
16 big cat species considered endangered

Found across Asia, Africa & America


Ideal projects for budding conservationists


No previous experience / qualifications needed


Develop and learn new practical skills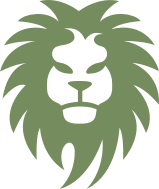 Volunteering opportunities with big cats