Help the most admired and
recognised animals,
big cats
Volunteer with lions, tigers, leopards and cheetahs
Help provide a sustainable future for lions, tigers, cheetahs, leopards and other majestic big cats for generations to come. By volunteering on one of our unique and exhilarating programmes, you will get to explore a new spectacular destination while knowing you have actively contributed to big cat conservation.
Over the past few decades, big cat populations have continuously declined and 16 species are now facing extinction. As apex predators, big cats play a vital role in helping to keep our ecosystems in balance, but because of habitat depletion due to human populations growing and poaching, they need your help!
When volunteering with big cats you will be involved in a range of exciting and worthwhile activities. Head out on safari in the dense bush to help with game counts, monitor their behaviour in order to help the local community live alongside them and preserve their natural habitat. Alternatively, you can assist in an ethical sanctuary where you will be tasked with caring for any orphaned or injured big cats currently in our care.
If you're looking to make sure the future of big cats is a roaring success, then apply to volunteer on one of six programmes located across Africa and Asia below. Our programmes start on selected dates each week throughout the year and you can choose to join us from 1-24 weeks.
Our structured and safe programmes makes volunteering with big cats ideal for first time and / or solo travellers. Volunteering is the perfect way to meet like-minded people and allows you to explore a new and exciting destination as a group.
Ideal projects for budding conservationists


No previous experience / qualifications needed


Pre-departure buddy lists and a dedicated Facebook groups to talk with other volunteers

Assistance with all aspects of your trip and comprehensive pre-departure information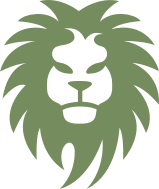 Volunteering opportunities with big cats