Get ready for an adventure
you will never forget in
India
Travel the famous Golden Triangle & more as a group
Apply now
Duration
2-4 Weeks

Accompanied age
12+

Minimum age
17+

Selected start dates in July & August

From
£530
Duration
2-4 Weeks

Accompanied age
12+

Minimum age
17+

Selected start dates in July & August

From
£530
India Travel & Volunteer Experience
Quicklinks
It's time to explore India on an enriching, inspiring and unforgettable journey that will see you exploring everything the famous Golden Triangle offers. Be prepared for breathtaking sites, complete cultural immersion and to create unforgettable memories with your new found friends. From watching the sunrise over the Taj Mahal to learning about the historic Amber Fort, everyday will be exciting and intriguing.

By volunteering on one of our meaningful community projects and taking part in several planned cultural workshops, you will be able to fully appreciate local traditions and culture. Head off the normal tourist path and really get to see what life is like for the local community - an experience you will never forget.
The India Experience offers everyone the opportunity to come together and embark on a thrilling and fast-paced adventure across this beautiful country. The experience is perfect for anyone looking to travel within a safe, structured and social environment.
Travelling around India
Architectural splendours, chaotic street life, tranquil havens and culture shocks are all guaranteed on The India Experience. With there being so much diversity, every day will bring an exciting and unique adventure – definitely a country where you should expect the unexpected!
As we travel around the heart of India, famously known as the Golden Triangle, we will see everything India has to offer and more! The Golden Triangle comprises the three most visited cities in the country and we will take time to explore them all; Jaipur, Delhi and Agra. The main base for your stay will be in Jaipur, the capital of the largely desert state of Rajasthan and home to the iconic Amber Fort and many bazaars. The fascinating capital Delhi has a relentless rhythm of humanity and is like nowhere else in the world, while Agra, once the heart of the Mughal empire, boasts the unparalleled beauty of the Taj Mahal adorning the banks of the Yamuna river.
Over the course of the 8 days travelling around India we will be visiting many sacred temples, ancient forts, bustling bazaars, parks, haunted castles and more! These include the iconic Amber Fort, Hawa Mahal (water palace), Nahargarh Fort, Lotus Temple, Humayuns Tomb, India Gate and not forgetting watching the sunrise over the Taj Mahal – don't forget your camera.
It's all very well explaining exactly what you will see in India, but there is so much more to this magical country. With the hustle and bustle of the overcrowded streets, the constant beeping of horns and the many different smells from the food stalls, you will feel and experience something like never before.

After a busy time exploring the heart of India, you will have the option of flying down to the tropical greenery and beach side town of Goa. With incredible golden sandy beaches, rolling hills and tea plantations, it's time to experience a more laid back and serene way of life. Based on the South West coast, you will spend 4 days and 3 nights in Goa where you can truly experience India's very own pocket-sized paradise! With no planned itinerary, this is time for you and your new found friends to truly enjoy yourselves, whether that be relaxing or taking part in some of the many activities on offer. More details can be found under the TMR weekend link below.
The structured itinerary has been created based on many years of local experience and past travellers' feedback – ensuring you see everything India has to offer! Not only this, but you won't need to worry about a single thing while there! All of your accommodation, private in-country transport, entrance tickets and meals have been arranged and your travelling companions already signed up! This really is the perfect and stress free way to explore a new and exciting destination.
Our local team will accompany you throughout your entire trip and will arrange numerous activities for you to enjoy and engage in. As you get further into your adventure you will start to build a bond with the team, ensuring even more laughs and special occasions are to be shared! Their in-depth local knowledge will also provide everyone with useful insights into the country's history, religion and culture!
Everyone will arrive into India on a set date where you will have the chance to get to know everyone on team building excursions and exercises, before volunteering and then later travelling around the island. While travelling and volunteering in India you will have the chance to meet other individuals from around the world and form friendships that will last a lifetime. You will stay together for the entire trip, sharing moments and memories that you will tell everyone in many years to come.
With so much to see and do on your 8 day journey around India, the set itinerary ensures travelling distances are short so you can spend your time enjoying this beautiful country. That's not to say that travelling around in our private bus is not an experience in itself! As we drive around the country you will get to experience the chaos of cars and motorbikes beeping, a herd of cows holding up the traffic and just the general buzz that is present everywhere! No trip would be complete without everyone sharing stories and maybe even one or two singalongs along the way.
Volunteering in India
You will spend your first week in India volunteering on our community programmes where you will be able to make a meaningful difference. You will have the opportunity to truly immerse yourself into the local culture and community, where you will be able to learn and experience a totally different side to the country than if you were to just holiday here. You have the option to volunteer between 1 and 3 weeks on top of the 10 days travelling, simply select the relevant duration when applying.
You will be able to assist and help on 4 different programmes while in India and you can simply select which one once you have confirmed your placement. You will have the opportunity to help make a difference to the local community by teaching English, looking after children in day care centres, observing in the nearby hospitals or playing a crucial role on the special needs childcare project. Please click the below links to read all about the available programmes.
Childcare
Teaching
Medical
Special Needs Childcare
During your time volunteering in India you will be staying within our volunteer accommodation in a quiet residential suburb of Jaipur. Everything you need can be found within a short 20 minute drive, with large shopping malls that have western restaurants like Pizza Hut and Subway, as well as convenience shops and ATMs. If you are looking for a more local and cultural approach, then you can explore the bustling bazaars and markets where you will have ample opportunity to sample some mouth-watering cuisine and purchase some gifts. Jaipur is located in the heart of the Golden Triangle and boasts many significant sights including Amber Fort, Hawa Mahal (Wind Palace), the Pink City Bazaars and so much more!
Our volunteer programmes in India run throughout the year, so you will be assisting alongside existing TMR volunteers – providing an even better social experience.
Other things to consider
Start dates - The India Travel & Volunteer Experience trip will run on the 5th August 2023 and the 3rd August 2024. We are able to add more dates if there is an interested group of at least 4 people.
Weekends and free time - While volunteering you will have several hours of free time each day. You are welcome to relax around the volunteer accommodation or use this time to travel and explore the nearby area. Please feel free to read through the links listed below for some inspiration on what to do. We also run a four day trip to the beach town of Goa on every The India Experience trip - more details can be found here.
Further Information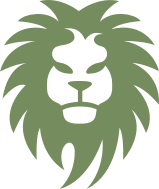 3 weeks in India I will never forget
Volunteering in Jaipur teaching within the government school was such a privilege and good fun! We travelled around the Golden Triangle and I saw the Taj Mahal, something I will never forget. My favourite time has to be relaxing on the beaches in Goa - an amazing town that I will be visiting agai... Read More
3 weeks in India I will never forget
Volunteering in Jaipur teaching within the government school was such a privilege and good fun! We travelled around the Golden Triangle and I saw the Taj Mahal, something I will never forget. My favourite time has to be relaxing on the beaches in Goa - an amazing town that I will be visiting again.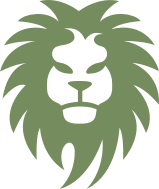 India travel stories
Two weeks teaching in India over summer
I volunteered in Jaipur, India for two weeks teaching English at impoverished schools over the summer. By the end of the trip, I was definitely changed and impacted by my time spent in India. I would 100% recommend The Mighty Roar volunteer program to anyone interested in adventures and expanding their view of the world!
An unforgettable time teaching in the slum schools in India
I wanted to express my gratitude for the incredible opportunity to volunteer with The Mighty Roar in Jaipur in February 2023. My experience was truly enriching and unforgettable. Teaching at the slum school and spending time with children during the afternoons was a heartwarming experience. Thank you once again for this incredible opportunity.
University medical placement in India
Hear all about my travels and hospital volunteer placement in India as part of my university placement. I would 100% recommend this trip to future volunteers and to anyone considering doing this programme. It was honestly one of the best experiences of my life!