Volunteer with
sea turtles
Volunteer with sea turtles
Does your heart break when you see the struggles Sea Turtles have to face during their hatching season? Do you want to help sustain a safe and protective environment for the Sea Turtles? You've come to the right place.
Get hands on experience within a Sea Turtle Hatchery, guarding nests from predators and taking part in beach cleans to make sure the environment is at its best for when their eggs hatch.
You will see, first hand, how the wonderful work you do impacts the Sea Turtles; and what could be more rewarding? It'll certainly be an unforgettable experience.
Our programmes start on Sunday of every week throughout the year and you can choose to join us from 1-12 weeks.

Our structured and safe sea turtle projects, make volunteering the ideal way to travel for first time and solo travellers. Our pre-departure buddy lists and dedicated country Facebook groups allow you to talk with everyone going at the same time as well as previous participants. Volunteering is the perfect way to meet like-minded people and allows you to explore a new and exciting destination as a group.
Ideal for those with a keen interest in marine biology

No previous experience or qualifications needed


Build your CV or Uni Application with new skills


Help to protect endangered species


Come away with hands-on experience and memories that will last a lifetime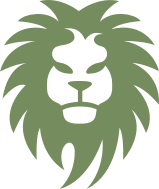 Volunteering opportunities with sea turtles