They may be thick skinned, but that doesn't mean they don't need our help. Rhinos are facing the threat of mankind, and they need your help.
Volunteering with our Rhino projects will mean that you get to study and learn about their behaviour, and interact with the beautiful creatures. Your duties will range from anti-poaching patrols, to helping to educate the local school children about conservation.
You will see, first hand, the impact your work does. You won't be disappointed and can be assured it will be an experience that you will never forget.
Our programmes start on Sunday of every week throughout the year and you can choose to join us from 1-12 weeks.

Our structured and safe rhino projects, make volunteering the ideal way to travel for first time and solo travellers. Our pre-departure buddy lists and dedicated country Facebook groups allow you to talk with everyone going at the same time as well as previous participants. Volunteering is the perfect way to meet like-minded people and allows you to explore a new and exciting destination as a group.
Ideal for those with a keen interest in Rhino conservation

No previous experience or qualifications needed

Build your CV or Uni Application with new skills

Help to protect endangered species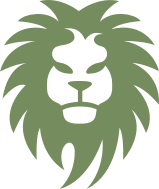 Volunteering opportunities with rhinos