Do you want to help the world's most loyal creatures? Here's your chance!
We've seen too many stray, hungry and poorly dogs in our time travelling abroad, so we have created some special programmes to help man's best friend! Your duties will range from monitoring strays, to saving those in need and helping to administer medical treatment. With so much to do in between, you'll find these projects very rewarding!
If you have a passion for our four-legged friends, and want to help in getting them fed, homed and healthy, our programmes are for you! What you do will be vital creating a happy life for these vulnerable animals.
Our programmes start on the 1st and 3rd Saturday of every month throughout the year and you can choose to join us from 1-24 weeks.

Our structured and safe dog projects, make volunteering the ideal way to travel for first time and solo travellers. Our pre-departure buddy lists and dedicated country Facebook groups allow you to talk with everyone going at the same time as well as previous participants. Volunteering is the perfect way to meet like-minded people and allows you to explore a new and exciting destination as a group.
Ideal if you have a keen interest in helping dogs

Perfect for student or qualified vets
No previous experience needed

Build your CV or with new skills

Help to protect vulnerable animals abroad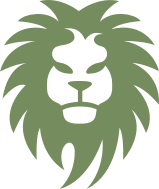 Volunteering opportunities with dogs
From £210
Sri Lanka Dog Sanctuary
Are you a student or qualified vet, or a general dog lover like us? Come and join us in the South coast on the stunning island of Sri Lanka where your help will be really appreciated by everyone! We urgently need volunteers to provide an essential pair of hands to give much needed care and assistance at this unique dog sanctuary. The free-roaming sanctuary provides a safe haven for sick, disabled and vulnerable strays.