Help rescue & rehabilitate

dogs
in Cape Town
Care for rescued, abandoned and abused dogs
Apply now
Duration
1-24 Weeks

Minimum age
18+

Start dates
Every Sunday

From
£190
Duration
1-24 Weeks

Minimum age
18+

Start dates
Every Sunday

From
£190
South Africa Dog Rescue Centre
Quicklinks
Provide an essential pair of extra hands to care for unwanted, mistreated and neglected dogs in one of the best cities in the world - Cape Town.
You will support the programme by working hands on with the 80 or so rescued dogs at the sanctuary. You will be involved in all aspects of this busy project including looking after puppies and their mothers, walking dogs and assisting with general maintenance around the centre. You may also get the unique chance to support the vets caring for injured or unwell animals and help nurse them back to full health - there is nothing more rewarding!
Situated in the beautiful rural suburbs just outside of Cape Town city centre, this is your chance for a real adventure. During your free time you can head out on safari, visit world famous beaches, climb Table Mountain and so much more.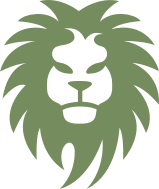 80 Dogs? Piece Of Cake
We just spent 2 weeks with 80 dogs in South Africa, another amazing experience to tick off the list. It was hard work but very enjoyable and the difference you make to the dogs lives in clearly noticeable. We stayed with a lovely host family that were so welcoming and friendly that I felt like... Read More
80 Dogs? Piece Of Cake
We just spent 2 weeks with 80 dogs in South Africa, another amazing experience to tick off the list. It was hard work but very enjoyable and the difference you make to the dogs lives in clearly noticeable. We stayed with a lovely host family that were so welcoming and friendly that I felt like it was my own family. It truly is an amazing cause not only are you helping the dogs but also the people who work there, who are working super hard to get all these amazing animals a home. Such a lovely experience I highly recommend it!!!
Looking after 80 dogs in South Africa
Spending my summer in Cape Town looking after dogs and cats and relaxing on some of the best beaches in the world was a dream come true! I cannot recommend this project highly enough.
Background to the dog sanctuary
In 2011 it was estimated there were some 230,000 stray dogs in Cape Town alone, with the problem only increasing in recent years. Although the problem is not just in Cape Town, with the World Health Organisation estimating there are upwards of 70 million stray dogs across Africa, this is your chance to get hands on to make a real difference in the city.
The dog sanctuary works towards the rescue and rehabilitation of dogs in need within a local community located just outside of Cape Town city centre. The residents of this community live in extreme poverty and this has resulted in a huge problem with stray animals/pets in the area. Due to the tough economic and social situation in this region, many animals are often neglected and left to fend for themselves, often resulting in starvation and sickness.
Because of this ever-growing problem in the area, the animal rescue and rehabilitation centre was established. The sanctuary is a pro-life, non-profit organisation that rescues, cares for and sterilises stray dogs and cats with the hope of eventually finding new homes for them. You and other volunteers are urgently needed to help assist the local staff and to help care for all of the dogs and cats who pass through the sanctuary.
Where will I be volunteering?
The sanctuary was established in 2002 and is based just outside of Cape Town city centre in the Philippi farming community. Spanning several acres, this unique sanctuary is the perfect safe haven to nurse injured dogs back to full health and to call a temporary home for many others who are awaiting to be adopted.
The centre has a small clinic which treats sick and injured animals as well as a large shelter, rehabilitation and adoption facility for stray, surrendered, abandoned and rescued cats and dogs. The programme also runs a successful adoption programme which hopes to rehome rescued dogs and cats to new, loving homes.
The centre is only able to employ a handful of permanent staff, depending heavily on volunteers to assist with daily tasks and to supply hands-on care for these vulnerable animals. Home to around 80 dogs and 25 cats, everyone is able to roam their large enclosures and get to enjoy many walks and hours of love from volunteers.
What is my role?
Be prepared to get dirty as you spend all of your days working hands on with the many dogs and cats within the sanctuary. With over 100 animals to care for and many initiatives running at any one time, the busy centre is always in need of more volunteers.
You and other volunteers allow the centre to provide a high level of care and extend their reach to even more animals in need. You will provide a major contribution to the welfare of animals in the city and no two days will be the same. You will get to contribute in many ways including:
Preparing food and feeding the dogs
Hand feeding any puppies currently at the sanctuary
Cleaning kennels, enclosure and outdoor areas
Ensuring all dogs have received their medication
Walking and excising the dogs
Sitting and interacting with the dogs
Observing and monitoring dogs to check for illness
Providing general maintenance around the centre
Sorting donations and food
Depending on your length of stay and the centres plans during this time, you may get the exciting opportunity to join outreach, education and fundraising programmes as well as accompany staff on emergency call-outs.
If you are a qualified or student vet, depending on your experience you will be able to work alongside the staff and have the opportunity to help carry out operations and other important tasks.

What will a typical day look like?
You will be volunteering from Monday to Friday generally between 8:30am and 3pm. The supervisor at the sanctuary is also very flexible, so if preferred you can also work longer hours to help even more.
You will be responsible for making your own way there each day. Depending on which accommodation you choose (either the hostel in the Observatory district or host family), the journey will take no more than 30 minutes. Our local team will advise and assist with your transport or alternatively, you will be paired with a volunteer that has been there some time already.
Once you have finished for the day, most volunteers meet back at the volunteer accommodation before heading out and enjoying everything the city has to offer. With amazing beaches just down the road, lots of restaurants and quirky cafes on your doorstep and so much more to see and do around Cape Town, your evenings and weekends will be action packed.
Where will I be staying?
During your time in South Africa you will be staying at either the volunteer house located in the Observatory district (known locally as 'Obz') or with a host family closer to the project.
The accommodation in the Observatory district is located in one of the more affluent areas and is Cape Town's most bohemian suburb with many boutique shops, restaurants and cafes just a short 10 minute walk away. The project is located around 30 minutes away and you should expect to budget around £8 each way - split between any other volunteers travelling with you. Alternatively, you can choose to stay with a host family that is located just 5 minutes from the project site.
Both volunteer houses are perfectly located to take advantage of everything Cape Town has to offer. You can easily access the beautiful beaches such as Clifton and Camps Bay, head to famous Long Street, go shopping at the V&A Waterfront and so much more.
Other things to consider
Student vets - If you are currently studying something relevant at university then we may be able to tailor the programme based on your course requirements. You will be able to get fully involved and help assist vets with operations and other important tasks and gain vital hands on experience to help aid your studies and future employment.
Resources and donations - Resources can be very limited on our programmes in South Africa and we would really appreciate any additional support that can be provided. It would be amazing if you could bring any materials associated with your project including dog food, blankets, toys etc.
Weekends and free time - You will have every weekend off from volunteering and this is the perfect time to explore everything this beautiful country has to offer. You are more than welcome to simply relax around the accommodation and enjoy the nearby beaches, but most volunteers will use this time to travel and see the country. Further down this page you will come across many suggestions and ideas on where you could go. Alternatively, if you are looking to head further afield then you may be interested in one or more of the organised weekend trips we run.
Further Information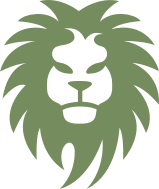 South Africa travel stories