If you would like to spend your volunteering days monitoring the movements and behaviour of some of the ocean's most beautiful mammals, we have just the programmes for you.
Sadly, there are many issues afflicting the natural lives of Dolphins and you will be helping to eradicate those to give them the most positive future possible.
Your volunteering duties will range from collecting photo and behavioural data, to sample collection. Splitting your time between sea and land operations, you will gain valuable experience in many aspects of marine conservation.
We can assure you that your time and effort is not just a drop in the ocean, your work will be a massive contribution to the conservation and will make a difference for years to come.
Our programmes start on Monday of every week throughout the year and you can choose to join us from 1-12 weeks.

Our structured and safe dolphin projects, make volunteering the ideal way to travel for first time and solo travellers. Our pre-departure buddy lists and dedicated country Facebook groups allow you to talk with everyone going at the same time as well as previous participants. Volunteering is the perfect way to meet like-minded people and allows you to explore a new and exciting destination as a group.
Ideal for those with a keen interest in dolphins
No previous experience or qualifications sneed
Come away with memories that will last a lifetime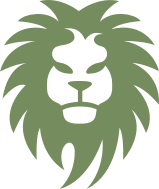 Volunteering opportunities with dolphins
From £400
South Africa Marine Conservation
Get hands on with this award winning marine conservation programme in the beautiful Plettenberg Bay. Located along the heart of the Garden Route and offering some amazing coastal scenery you will get to observe some amazing marine wildlife such as Bottlenose Dolphins, Great White Sharks, seals and many whale species including Southern Right Whales, Humpback Whales and Orca/Killer Whales.