Volunteer with
whale sharks
Volunteer with whale sharks
Why not try your hand at volunteering with the world's largest fish? They'll be as interested in you as you are in them as they are known to be quite curious!
Volunteering duties can include researching scuba diving, monitoring, beach clean-ups and community work. This programme was created by leading scientists, so you know you will be doing your absolute best to ensure a future for these stunning creatures.
Our programmes start on Sunday of every week throughout the year and you can choose to join us from 1-12 weeks.

Our structured and safe whale shark projects, make volunteering the ideal way to travel for first time and solo travellers. Our pre-departure buddy lists and dedicated country Facebook groups allow you to talk with everyone going at the same time as well as previous participants. Volunteering is the perfect way to meet like-minded people and allows you to explore a new and exciting destination as a group.
Ideal for those with a keen interest in marine biology

You will need an Open Water Certificate for this programme. Check out our PADI diving courses.

Build your CV or Uni Application with new skills

Help to protect endangered species

Come away with hands-on experience and memories that will last a lifetime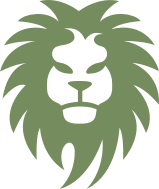 Volunteering opportunities with whale sharks
Mozambique Marine Conservation
Make your acquaintance with whale sharks and manta rays and get hands on with the Mozambique marine conservation project, designed and created by leading scientists. With no two days the same, this comprehensive programme combines conservation, education and research alongside some work within the local community. Thanks to perfect ocean conditions that attract unrivalled marine megafauna, including sharks and turtles, you will work alongside an experienced team and get involved with world-class field research.