See the beauty of

South Africa
Volunteer and travel on a group adventure
Apply now
Duration
3 Weeks

Minimum age
18+

Selected dates between June & August

From
£1000
Duration
3 Weeks

Minimum age
18+

Selected dates between June & August

From
£1000
The South Africa experience
Quicklinks
Come and explore South Africa as you travel along the famous Garden Route taking in the amazing views of pristine white sandy beaches, lush green forests and peaceful lagoons.
Our action packed 3-week group adventure has an abundance of activities from seeing the famous Big Five on safari, learning to surf, bungee jumping, hiking, diving with sharks, canoeing, swimming under waterfalls, wine-tasting and so much more!
The South Africa Experience trip will run on selected start dates throughout the year, including; 7th June 2020, 12th July 2020 and 2nd August 2020. We are able to add more dates if there is an interested group of at least 5 people.

"I've always wanted to explore South Africa and when I saw the experience trip I booked straight away! While volunteering and travelling I made so many new great friends and I got to see so much of this beautiful country - I highly recommend it to everyone!"
The structured itinerary will ensure you make the most out of your time in South Africa and will give you the chance to see all of the major attractions as well as the not so known local treasures. You'll wake up every day with something new and exciting to look forward to.

Along the way, you can enjoy the ever changing and far reaching views and we'll be sure to stop off at all of the must-see sights. These will include Hermanus, Knysa, Jeffery's Bay, Tsitsikamma, Hogsback, Coffee Bay and so much more!
Before heading off to explore the Garden Route and the Eastern Cape, you'll start off with two weeks volunteering on one of our amazing projects located in the heart of Cape Town.
Regularly voted as the best city in the world, this amazing destination has so much to offer! From climbing Table Mountain, topping up your tan on the picturesque beaches of Camps Bay and Hout's Bay, partying on Long Street to admiring the penguins on Boulders Beach - there is something for everyone.
Our volunteering programmes run throughout the year and you will be working alongside many other volunteers, a great social experience where you will meet many new people.
Over the course of the two weeks, you will have the opportunity to join one of the below programmes:
All transport will be by private mini bus as a small group of no more than 15. Travelling with fellow like-minded people will make the experience even more enjoyable and you will get to make lasting friendships and memories. Our local coordinator will accompany you throughout your stay, so you can learn all about the local culture and history.
Itinerary
The South Africa Experience will currently start on selected dates each year. These are on the 7th June, 12th July and 2nd August in 2020. If you are not able to start on either of these dates, please let us know as we may be able to add further dates if there is enough interest.
Day 1 (Sunday) – Welcome to South Africa
Welcome to South Africa! Our local team will pick you up from Cape Town International Airport and take you straight to our volunteer accommodation around 30 minutes away.
Our local team will let you know where all of the important amenities are including the ATM, supermarkets and laundry services. Once you have settled in and met everyone else, the rest of the day is for you to head out and explore Cape Town.
Meals included – None
Day 2 (Monday) – Orientation
Shortly after breakfast you will be taken to our local teams office for your in-country orientation. Here you will learn all about South African culture, health and safety as well as using local transport. Our team will then go into detail about the volunteer projects, what you should expect, the do's and don'ts and answer any questions you may have.
After the orientation, you will grab something for lunch and then be taken on a walking tour where you will get to see some of Cape Town's major attractions and historical sites. This is your chance to familiarise yourself with the bus and train stations as well as the mall and markets.
The rest of the day is free for you to explore further and hang out with your fellow volunteers.
Meals included – Breakfast & Dinner
Days 3-6 (Tuesday–Friday) – Volunteering
Today is your first day volunteering at one of our amazing projects. Your first couple of days will allow you to meet the local staff and for you to get the hang of everything. You will typically be volunteering from 8:30am to 13:30pm Monday to Friday with a one hour lunch break.
You can choose to volunteer on a number of our projects, including:
Meals included – Breakfast & Dinner
Days 7-8 (Saturday & Sunday) – Free Time in Cape Town
There is so much to see and do in Cape Town that you are guaranteed to have a feature packed weekend! Whatever you choose to do, our local team can advise on the best places to go and how to get there.
Whether you are looking to take on Table Mountain, relax at one of the many beautiful beaches or grab something to eat while shopping at the V&A Waterfront, Cape Town has it all! We have listed the most popular places over on our weekend page here.
Meals included – None
Days 9-12 (Monday–Thursday) – Volunteering Continues
You'll continue your great work and volunteer from Monday to Friday while having your late afternoons and evening free in Cape Town.
Tt's important to remain proactive and to make the most of your time at the project, as it will surely flyby!
Meals included – Breakfast & Dinner
Day 13 (Friday) – Shark Cage Diving, Wine Tasting & Cape Agulhas
Your adventure now begins! 10 days of travelling the Garden Route taking in all of the major sites, activities and cities!
We Leave Cape Town behind and take the scenic coastal route to Hermanus, "The Whale Capital of South Africa" with the best land based Whale watching in the world. Here we spend the morning taking in the views, visiting local shops and hopefully spotting whales! OR if you choose to go shark cage diving you will get picked up early and head to Gansbaai where you go on a 3 / 4 hour trip to get up close from the safety of a cage with these ocean predators. We then visit a wine estate and brewery where you can choose to do some beer or wine tasting. From here it's onto Cape Agulhas, the southern tip of the African continent and also where we spend the night.
Meals included – Dinner
Day 14 (Saturday) – Canoeing, Hiking & Waterfalls,
This morning we drive through farmlands towards The Garden Route. In the late morning we arrive in the village of Wilderness where we go canoeing and hiking through a lush gorge to pristine waterfall where you can go swimming, chill and take in the natural beauty. In the later afternoon we take the short drive to the beach town of Sedgefield where we spend the night at the Cape to Addo Lodge and enjoy a traditional South African meal.
Meals included – Breakfast & Dinner
Day 15 (Sunday) – Knysna Heads, Monkey Sanctuary & Bungee Jump
Today we travel through the heart of the Garden Route taking in the views at the Knysna heads before heading to the Crags where you can choose between visiting an awarding winning monkey sanctuary or bird sanctuary or wild cat sanctuary. In the afternoon you then have the difficult decision of choosing between the world's highest bridge bungee at Bloukrans OR going on a zip-line adventure over waterfalls in Tsitsikamma! Tonight we stay in the village of Storms River situated deep in the Tsitsikamma forest.
Meals included – Breakfast & Dinner
Day 16 (Monday) – National Parks, Surfing & Jeffery's Bay
This morning we go for a short coastal hike through a thick jungle and over a few suspension bridges in the Tsitsikamma National Park. We then head to the surf town of Jeffrey's Bay, home to the best right hand point break in the world. Here you can score some great bargains at the surf shops and go for a surf or a surf lesson. Tonight we stay at a backpackers directly on the beach.
Meals included – Breakfast & Dinner
Day 17 (Tuesday) – Safari at Addo National Park & Hogsback
We wake up early this morning and head to Addo National Park, home to the highest concentration of elephants in the world. Here we go on a game drive to search for lion, cheetah, buffalo, zebra, antelope, and of course elephants and other wild animals. We then head to the village of Hogsback in the Amatola Mountains where we spend the next 2 nights.
Meals included – Breakfast & Dinner
Day 18 (Wednesday) – Ancient Jungles, Waterfalls & Labyrinth
This morning we go for a hike through an ancient jungle type forest to a beautiful waterfall. In the afternoon we visit the largest labyrinth in the Southern Hemisphere, right on the edge of a cliff with amazing views.
Meals included – Breakfast & Dinner
Day 21 (Thursday) – Nelson Mandela Museum & Coffee Bay
Today we drive into the Transkei area, home to the Xhosa and where Nelson Mandela was born and grew up. Our first stop is at the Nelson Mandela museum in his home village of Qunu. We then drive through rolling hills with tiny villages of mud huts and straw roofs where electricity and running water is a luxury. Our final stop is Coffee Bay where we spend the next 2 nights.
Meals included – Breakfast & Dinner
Day 20 (Friday) – Exploring Coffee Bay, Live Like A Local & Hiking
Today we go on a coastal hike past local villages and ending in a really unique location with an adventurous activity. Tonight we walk to a small local village where we learn about the culture and day to day lives of local families. Here you get to eat a real local meal before returning to the hostel.
Meals included – Breakfast, Lunch & Dinner
Day 21 (Saturday) – Valleys, Mountains & Beaches
This morning we drive along dirt roads, through valleys, mountain passes and over the rolling hills with amazing scenery to the beach town of Cintsa where we will spend the night. Here you can go on a sunset beach horse ride, go mountain biking, paddle boarding or just chill on the beach or by the pool.

Meals included – Breakfast & Dinner
Day 22 (Sunday) – Last Day

Unfortunately, your amazing journey has come to an end. We recommend booking your onwards flight from Port Elizabeth Airport and you will be dropped off here at 10am. If you would prefer to travel back to Cape Town, then you can travel with our local team - please note it's around a 9 hour drive.
Meals included – None
Experience Fees
More details
Experience Fees
All of the below prices exclude the £149 registration fee. The total price payable is the below price + £149, as will be confirmed in the application process. To find out exactly what's included as part of fees, please click the What's Included box on the programme page.
Accommodation & meals
More details
Accommodation & meals
Volunteering
During the first two weeks in Cape Town you will be staying in our volunteer house located in the Observatory district. The accommodation is within a more affluent and quiet neighbourhood but with everything located close by.
You can spend your time relaxing on the famous white sandy beaches of Clifton and Camps Bay and enjoy the amazing backdrop of Table Mountain. There are plenty of bars, restaurants, shops and other amenities just a short walk away. Long Street, Cape Town's nightlife destination and the V&A Waterfront shopping complex are both only 10 minutes away by public transport – you are truly spoilt for choice in your free time!
You will be sleeping in mixed gender rooms with up to 8 people per room in bunk beds. There are shared bathrooms that have western style toilets and hot showers.
The communal area has comfortable sofas, a flat screen TV and DVD player. There is Wi-Fi available for a small fee and lockers where you can store your valuables (please bring along a padlock).
During our busiest months, you may be placed at alternative accommodation such as another volunteer house or a guesthouse close by.
Travelling
When you move onto the travelling part of our South Africa experience, we will be staying in comfortable and clean hostels / guesthouses along the Garden Route. Although some may be basic, you will have all of the facilities you need.
You will again be sleeping with up to 7 other people in bunk beds. Every accommodation will have shared bathrooms with Western style toilets and hot showers. There should be Wi-Fi access available, but if not there is always an Internet café nearby where you can get online for a £1.
We recommend that you bring a sleeping bag or an additional blanket (or purchase one in Cape Town) as not all hostels have central heating.
What's included
More details
What's included
The fees you pay go towards the structure and support put in place in order to provide you with an organised and safe environment in which to volunteer. The programme fee goes directly to our local team in South Africa and is used towards the following:
- Airport transfers
- Accommodation
- Selected meals
- Selected entrance fees and activities
- Transport around South Africa
- In-country orientation
- 24-hour in-country support
The registration fee that you pay to confirm your place on the volunteer programme is retained by our team in the United Kingdom. This fee is used towards the following:
- 24-hour UK based emergency support
- Unlimited telephone and email support
- A comprehensive volunteer handbook
- Assistance with all aspects of your trip
- 100% financial protection
- Regular programme inspections
- Certificate of completion
What's not included
There are still some parts of your trip that will need to be funded by yourself, these include:
- Flights to Denpasar (£450 - £800)
- Transport to projects (£0 - £3 per day)
- Travel insurance (£18 per week)
- Visa (£0)
- Criminal background check (£25)
- Spending money (estimated at £50 - £100 per week)
- Optional: shark cage diving (£100)
- Optional: bungee jump (£25)
- Optional: beach horse riding (£20)
- Optional: surfing (£20)
Frequently asked questions
More details
Frequently asked questions
The Programme
When are the start dates?
The South Africa Experience will currently start on the following dates:
7th June 2020
12th July 2020
2nd August 2020
If you are interested in this amazing experience but cannot start on any of the above dates, please contact us.
What are the requirements to join?
We welcome all volunteers from any background, religion and nationality, as long as you have no criminal convictions and are able to supply a clean criminal background check.
Individuals need to have a good level / understanding of English but it dose not need to be your first language. As some programmes can be quite strenuous, we recommend that you should be physically fit.
What date should I arrive and leave?
You should arrive at Cape Town International Airport (CPT) on your selected Sunday start date. You will be met by one of our local team members or an appointed driver who will be holding a named sign and who will then take you straight to the volunteer accommodation.
On the last day of the tour you should depart the accommodation. Our local team will be happy to help organise any onward journeys or book transport back to the airport.
Are there any age restrictions for solo travellers?
The only age restriction in place is that you have to be at least 18 years old before your programme start date. Anyone over this age is welcome. Generally the average age range for our programmes is 18 - 25, although this is by no means definitive and we regularly have volunteers of all ages.
When should I apply for the programme?
You can apply for this programme at anytime, however we advise that you apply as soon as possible to have the best chances of securing your placement on your selected dates. Some of our programmes have limited capacity and spaces can get filled up quickly.
It is possible to change your start dates once you have been accepted, however this is subject to availability and can attract a small administration fee.
What will my itinerary be?
Please see the main description for a full itinerary.
How will I be transported around South Africa?
When volunteering you will need to make your own way to the projects. Our local team will ensure you are comfortable with the route and you will generally be with other volunteers or staff members. Most projects are within walking distance, but you may also need to take a short taxi ride to some.
When travelling along the Garden Route you will be transported by private mini bus as a group.
What kind of accommodation will I be staying in when travelling?
During the travelling part of the experience, you will be staying in hostels. All are very comfortable, clean and perfect for getting a good nights rest. If you would like to know some of the guesthouses we use, please contact us.
Is there Internet and phone signal?
There is Wi-Fi within the volunteer accommodation and at most hostels that you will be staying at. If you are wanting to call home or use the internet while out and about, we recommend that you bring an unlocked phone and purchase a local sim card - our local team can assist. Alternatively, you can buy a cheap phone while in South Africa for under £15.
The Mighty Roar Local Team in South Africa
Our programmes in South Africa are run by our dedicated local team, who are committed to ensuring you have the best time ever. Our local team members provide the structure for your stay, including the accommodation, meals, airport pickup, in-country orientation and of course support.
They are sure to become your good friends and you will not meet nicer people that are willing to do everything in their power to make your stay the most memorable.
Will I get an in-country orientation?
Yes. Your orientation will go through everything you need to know for your time in South Africa. You will be shown around Cape Town, where the shops, ATM and taxi rank will all be pointed out to you. If you need to, our local team can assist with any currency exchange and help you pickup anything you may need.
We will also show you the main points of interest, such as western restaurants, the stunning beach, bars and other attractions.
Our local coordinator will also go through all of the important health and safety information that you should follow during your time in South Africa.
What is the weather like in South Africa?
Winters are cool but mild and summers are warm but considerably less humid and hot than more northerly parts of South Africa's east coast. The climate is very even throughout the year with extreme heat waves or moderate cold spells being rare.
During the summer months (Nov to Mar) temperatures average above 20°C with them regularly reaching the 30's. In the winter months (June to Aug) the temperature does drop with the daytime normally reaching 15°C and the night being considerably colder.
Can I volunteer if I live outside of the UK?
Yes of course. We welcome volunteers from around the world, no matter how far away from the programmes you are. The majority of volunteers that we host, come from the UK, US, Germany, Canada and Australia.
Can I go with my friend / partner?
We have many volunteers that travel with their friends, family members or with their partner. If required, we can ensure that you are based on the same project and stay within the same accommodation. On request, we can normally organise a private room to.
Is it safe to travel to South Africa?
We regularly visit and participate in each and every one of the programmes we offer in South Africa to rigorously check all aspects of the project and accommodation are safe and that all procedures are being followed. These include but are not limited to checking the living conditions within the volunteer accommodations, checking the neighbourhoods you'll be staying in, tasting the food you'll be eating and going on any weekend trips recommended by us or our local team.
We monitor the stability of all of our volunteer destinations on a daily basis and have constant contact with our overseas teams to ensure that our volunteers are safe.
All volunteers will receive a comprehensive volunteer handbook when you choose to join us on one of our programmes. This detailed document addresses a large range of issues such as health, safety, visas, as well as going into details about local cultures and traditions.
When you arrive in-country, you will be given a safety briefing during your orientation that will cover things like emergency procedures, how to use local transport and any cultural differences.
Our in-country team are on hand to help with any issues or to answer any questions and please do not forget that our UK office is available 24/7 in case of any rare emergencies.
While we can never guarantee your volunteer experience will be 100% trouble free, we have taken all of the necessary precautions to minimise all risks and to ensure the programme is as safe as possible.
Before You Depart
When do I pay? Can I pay in instalments?
To confirm and guarantee your placement on one of our programmes, you need to pay the registration fee of £149 within 7 days of receiving confirmation that your application was successful. The remaining balance is then due to less than 60 days prior to your programme start date.
Payments can be done all at once or be spread out over several months and can be paid via BACS (bank transfer). We do accept additional payments methods, such as debit and credit cards, although there may be additional fees.
Do you offer an online TEFL course?
If you are joining us on one of our teaching programmes around the world, then why not do some preparation work before you head into the classroom. Our Level 5 TEFL Course (168 hours), can be studied completely online over a 6-month period, which is ideal for those with other commitments – and leaves you the freedom to study wherever and whenever suits you!
If you believe teaching may be the career for you (here in the UK or abroad), then our TEFL course is the perfect starting point to launching your new career. After completing the course, not only will you have a greater understanding, but you will also gain an internationally accredited certificate that qualifies you to teach English as a foreign language. Our course is a level 5 qualification, which is the same as a diploma / foundation degree, one step above a-levels, but below a university degree.
You can find out more about our online TEFL course here.
Do I need any vaccinations and / or malaria tablets?
As we are not trained medical experts we cannot tell you exactly what vaccinations or other medication you may need for your trip. You will need to consult with your local doctors or travel clinic.
You can also find additional information on the NHS Fit For Travel website.
How do I arrange my flights?
All flights need to be booked by you, although we can point you in the right direction on where you may be able to find the best prices.
Before booking any flights, we strongly recommend that you wait to have confirmation that your application has been successful.
Do you offer travel insurance?
Travel insurance is a compulsory part of your volunteering trip, that's why we have teamed up with Endsleigh to create an affordable and comprehensive travel insurance policy. It is suitable for all of the programmes we offer and can be taken out at any time. You can read more about our insurance here.
If you decide to purchase your travel insurance from an alternative provider, please ensure it covers you for everything you will be doing. Adequate travel insurance must be in place no less than 60 days before your programme start date. Without proof of this insurance, we will not be able to accept you onto the programme.
When will I receive my volunteer handbook?
You will receive a welcome email from us as soon as you have paid the registration fee and your placement has been confirmed. The welcome email will include the volunteer handbook that provides a wealth of information that will help you better understand all aspects of your upcoming trip as well as details about our insurance policy.
Please note, that all material is sent via email and hard copies cannot be sent.
On Your Trip
Can I arrange a private room?
The majority of our accommodation only offers shared rooms that are usually same-sex. However, if you would prefer a private room please let us know and we will at least try for you.
Can you cater for my dietary requirements?" style="square_outline"]We will try are best to cater for any dietary requirements. When you submit your application please include any required details within the dietary section and we will liaise with our local coordinators.
Are there any public holidays that would effect the project?
Although we try to be as clear as possible of all holidays that effect project availability, due to the nature of some countries, holidays can often be sporadic or prone to change.
If such a holiday falls when you are on your placement, this is generally a good time to experience unique festivities where you can join in with the locals.
What is the dress code at the projects?
We ask that all volunteers take the approach of a smart and responsible image during your time in the communities and on projects. It is best to also take some older clothes that you don't mind getting dirty.
Generally, it is best to avoid tight and very short clothing and anything that may have offensive slogans on it. Its recommended that you take some nicer clothes for weekends or any free time you may have.
We do not wish to impose strict regulations, however we do ask that you respect the local culture and do your best to adhere to the clothing guidelines within the volunteer handbook.
How much spending money will I need?
For general expenses and some travelling, you should find that £50 - £100 per week is sufficient. However, this can vary greatly depending on the amount of activities or trips you do and if you are eating out during the week.
Will I be able to travel whilst on the programme?" style="square_outline"]There should be plenty of time to travel while on your placement and we actively encourage that you do! The local coordinators will be able to give you lots of travel tips and provide any help needed for your independent adventure.
Your volunteering opportunities in South Africa
Childcare

Play an important role by volunteering at a range of day-care centres across Cape Town, where you will get to offer invaluable assistance to the local staff and provide the care and love the children so desperately need. You will be involved in all daily activities that range from basic teaching, playing and assisting staff.

Teaching

Help make a difference to underprivileged children across Cape Town by teaching and assisting in a range of local primary schools. You will get fully involved with all aspects, from planning lessons through to teaching your very own class! The enthusiasm and smiles of the staff and children will make you feel at home from day one.

Medical

Want to do something amazing on your next trip abroad? Gain valuable experience assisting in a hospital in South Africa, where you will be able to work with adults and children in the community. Volunteering in facilities for poorer people who cannot afford private medical care is hugely rewarding work, appreciated by both clinic staff and all of the patients.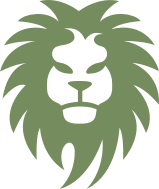 South Africa stories
A great two weeks at Amakhala!
Our two weeks volunteering at Amakhala included so much, with something new everyday. Getting close to amazing wildlife, helping the community and exploring South Africa.
Heading off on safari in South Africa
Between the UK and South Africa teams, I felt fully supported and had the best two weeks at Amakhala. I saw so many animals and learnt so much, I cannot wait to volunteer again.
Four months helping penguins in South Africa
Even though I was volunteering for several months, which is longer than most, the time flew by and I really wished I stayed longer! If you like penguins or birds, then I can highly recommend this programme