Get ready for an adventure
you will never forget in
Nepal
Himalayan views, wildlife galore and intriguing cultures
Apply now
Duration
2-4 Weeks

Accompanied age
12+

Minimum age
18+

Selected start dates in July & August

From
£660
Duration
2-4 Weeks

Accompanied age
12+

Minimum age
18+

Selected start dates in July & August

From
£660
Nepal Travel & Volunteer Experience
Quicklinks
Are you ready for an epic adventure through a country that is steeped in culture, religion and scenery like no other? As a group we will explore all of the must-do's while in Nepal and spend time making a positive impact by volunteering. From exploring many of the colourful temples and markets in Kathmandu, sailing out into Lake Fewa in Pokhara and searching for wildlife and discovering the charm of the world famous Chitwan National Park.
The Nepal Experience offers everyone the opportunity to come together and embark on a thrilling and fast-paced adventure across this beautiful country. The experience is perfect for anyone looking to travel within a safe, structured and social environment and will be fun, diverse and culturally enriching - something we promise you will never forget!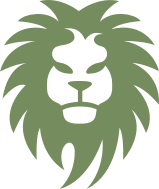 Nepal stole my heart!
I'm not exactly sure on what to write here, apart from I had the best time ever in Nepal! Exotic animals, stunning buddhist temples, yoga, Pokhara, laughs and unforgettable memories - two weeks flew by and I will be returning to this amazing country.
Travelling around Nepal
Often referred to as a trekkers' paradise, Nepals landscape is diverse, harsh and yet beautiful beyond anyone's belief. Combining far reaching Himalayan views, colourful fluttering prayer flags, golden temples, charming villages and an abundance of jungle wildlife - all with the ever-present dramatic mountainous backdrop. It is no wonder Nepal is a hotspot for intrepid travellers.
Whilst the world around us is rapidly changing, Nepal is still playing catch up - one of the many reasons why it is such a fascinating country that needs to be ticked off your travel list soon! The warm and proud welcome you will receive from the Nepalese people will ensure you never forget your time here.
The Nepal Experience starts in the bustling and colourful capital of Kathmandu. It is here where you will receive your full orientation, spend your time volunteering on our teaching and childcare programmes and also take part in cultural workshops - including language lessons, cooking classes and yoga sessions. As a group we will venture around all of the main attractions, including Durbar Square, Boudha Stupa, Swayambhunath Stupa (Monkey Temple) and Pashupati Nath Temple.
We will then venture to Pokhara where we can enjoy the panoramic views of the Himalayas and head out onto the famous Lake Fewa on a boat ride. We will have plenty of time to enjoy the laid-back charm and spectacular scenery and for you adrenaline junkies you can go paragliding, white water rafting or hiking.
After that, we will then move onto Chitwan National Park, understandably one of Nepal's main draw cards. This World Heritage listed reserve spans more than 932km and is one of the best safari parks in the whole of Asia! We will head off on foot through the jungle in search of rhinos, deers, monkeys, leopards, elephants, sloth bears and if you're very very lucky maybe even a majestic royal Bengal tiger. The day is not finished yet though as we hop on-board a small canoe and paddle down crocodile river - be sure to keep your arms inside the boat!
We will then make our way back to the capital Kathmandu, where there is no plan for the last day. This time is perfect to see anything you may have missed when you was here before, buy souvenirs for friends and family back home and sit under the starry sky reminiscing about the action packed two weeks you have all just enjoyed.
The structured itinerary has been created based on many years of local experience and past travellers' feedback – ensuring you see everything Nepal has to offer! Not only this, but you won't need to worry about a single thing while there! All of your accommodation, in-country transport, entrance tickets and meals have been arranged and your travelling companions already signed up! This really is the perfect and stress-free way to explore a new and exciting destination.
Our local team will accompany you throughout your entire trip and will arrange numerous activities for you to enjoy and engage in. As you get further into your adventure, you will start to build a bond with the team, ensuring even more laughs and special occasions are to be shared! Their in-depth local knowledge will also provide everyone with useful insights into the country's history, religion and culture!
Everyone will arrive into Nepal on a set date, where you will have the chance to get to know everyone on team building excursions and exercises before volunteering and then later travelling around the country. While travelling and volunteering in Nepal you will have the chance to meet other individuals from around the world and form friendships that will last a lifetime. You will stay together for the entire trip, sharing moments and memories that you will tell everyone in many years to come.
With so much to see and do on your 8 day journey around Nepal, the set itinerary ensures travelling distances are as short as possible, so you can spend your time enjoying this beautiful country. As we drive around the country you will get to experience the chaos of cars and motorbikes beeping, a herd of cows holding up the traffic and just the general buzz that is present everywhere! No trip would be complete without everyone sharing stories and maybe even one or two singalongs along the way.
Volunteering in Nepal
You will spend your first week in Nepal volunteering on our community programmes where you will be able to make a meaningful difference. You will have the opportunity to truly immerse yourself into the local culture and community, where you will be able to learn and experience a totally different side to the country than if you were to just holiday here. You have the option to volunteer between 1 and 3 weeks on top of the 8 days travelling, simply select the relevant duration when applying.
You will be able to assist and help on 2 different programmes while in Nepal and you can simply select which one once you have confirmed your placement. You will have the opportunity to help make a difference to the local community by teaching English or look after children in one of the nearby day care centres. Please click the below links to read all about the available programmes.
During your time volunteering in Nepal you will be staying within our volunteer accommodation in a quiet residential suburb of Kathmandu. The hustle and bustle of Thamel (the main tourist area of Kathmandu) is just a 15 minute taxi ride away, where you can wander the narrow alleys packed with people. Be sure to pick up some great bargains in the market, but don't forget to haggle!
Our volunteer programmes in Nepal run throughout the year, so you will be assisting alongside existing TMR volunteers – providing an even better social experience.

Other things to consider
Start dates - The Nepal Travel & Volunteer Experience trip will run on the 23rd July 2022 and 6th August 2022. During 2023 the trip will start on the 22nd July 2023 and 5th August 2023. We are able to add more dates if there is an interested group of at least 4 people.
Weekends and free time - While volunteering you will have several hours of free time each day. You are welcome to relax around the volunteer accommodation or use this time to travel and explore the nearby area. Please feel free to read through the links listed below for some inspiration on what to do.
Further Information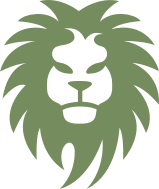 Nepal travel stories
Volunteering in Nepal
Read all about Lauren's first experience travelling overseas alone to volunteer in Nepal. As I am just 17 years old there are not to many options to volunteer abroad, but I'm so pleased I found The Mighty Roar to help me with such an incredible journey.