Assist with the neutering of
500
dogs
per month
Assist regardless of your experience
Apply now
Duration
1-12 Weeks

Minimum age
18+

Start dates
Every Sunday

From
£250
Duration
1-12 Weeks

Minimum age
18+

Start dates
Every Sunday

From
£250
Thailand Community Dog Clinic
Assist within a busy clinic that was set up specifically to help deal with the overpopulation of street cats and dogs in the area. This is your chance to gain valuable experience in a high-volume neutering surgery, with over 500 animals treated every month.
This local community project is working together with local governments, businesses and individuals to act as a focal point for sterilisation and vaccinating animals on a daily basis.
Using modern techniques and equipment, you will be able to work closely with the veterinary team, observing and assisting with various vital tasks.
The clinic is a short distance from the beach and close to the major tourist towns of Hua Hin and Cha Am with plenty of activities to do in your free time.
It is estimated that there are upwards of one million stray dogs (commonly referred to as soi dogs) wandering the streets in Thailand. Over the last five decades, there have been numerous schemes and policies put into place to help try and combat the problem, but all have failed.
Some of these have included euthanising over 200 dogs each and every day, creating a register of all dogs owned and several other sterilization programmes – with most ceasing to operate.
With outbreaks of rabies in the surrounding areas, it is vital that this problem is managed in a sustainable long-term manner. Vaccinating street animals against rabies is essential in tackling this problem head on, which not only affects animal welfare, but also human health.
The purpose-built clinic has modern operating theatres that provides a sterile and a well organised environment for local staff and volunteers to carry out this big task. Using all of latest surgical techniques and anaesthesia, the team are able to currently neuter / castrate and vaccinate around 500 animals per month.
Using minimally invasive surgery and modern materials the team are able to operate quickly with minimal risks of complications. Being able to return animals to their area on the same day ensures the least amount of stress for the animal and any potential problems.
You're able to work closely with our veterinary team, observing and assisting with various tasks. You can volunteer with dogs and cats regardless of experience, so long as you want to enhance animal care in this local community project. We encourage veterinarians, veterinary technicians, veterinary students and general animal lovers to apply.
Some duties include patient admission, administering sedatives and other medications, preparing animals for surgery, assisting with surgery, monitoring patients, wound care, monitoring recovery, discharging patients, keeping the clinic clean and general clinic tasks.
However, we would like to note that non-veterinary professionals at this project mostly assist with animal admissions, patient logging, cleaning and observation of patients and anything else required at the time. This will of course mean spending lots of times caring for these adorable animals, making sure they reach their full strength to return.
Further Information
"I learnt so much by volunteering in Thailand for 2 weeks at the community dog clinic! Being a student vet, I was able to gain crucial experience to aid my career and managed to assist with so many tasks - a real eye opener!"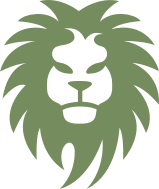 Thailand travel stories
Volunteering with elephants in Thailand
After checking The Mighty Roar's feedback and reading about the project, I decided to volunteer in Thailand with elephants. I would highly recommend it to everyone!