Protect whales & dolphins
in their natural
habitat
Gain valuable hands-on experience in marine conservation in Tenerife
Apply now
Duration
1-24 Weeks

Accompanied age
5+

Minimum age
16+

Start dates
Every Monday

From
£130
Duration
1-24 Weeks

Accompanied age
5+

Minimum age
16+

Start dates
Every Monday

From
£130
Tenerife dolphin & whale conservation
Gain valuable hands-on experience in marine conservation as you work to protect whales and dolphins in their natural habitat. You will not find a better location than Tenerife to take part in worthwhile research, with over one third of all cetacean species either residing or passing through these Canarian waters.
Tenerife is the perfect island to come and volunteer and go on an adventure. Not only are flights not to expensive nor long, but this unique experience will allow you to explore the countless picturesque beaches, snorkel in the crystal clear waters, trek up the mountainous lunar landscapes (including the iconic Mount Teide) and enjoy the year-round sunshine!
You will provide a big contribution into our on-going research by monitoring behaviour and wild population numbers of whales and dolphins in the area. There are many resident communities of pilot whales and dolphins that remain here throughout the year and can be observed almost daily (around 80% of the days)! On top of this, there are a staggering 24 other species that migrate past the island at different times of the year, from blue whales to even killer whales.
As with the growing list of animals, whales and dolphins here are currently facing a number of threats. These range from habitat degradation, injuries from ships and commercial fishing equipment, prey depletion (caused by overfishing) and noise and health effects resulting from increased in-water pollution.
Luckily, there are still a number of residents that reproduce in the area, making the importance of our conservation efforts and the protection of these magnificent creates paramount.
This is your perfect opportunity to learn all about these fascinating creatures and to gain practical experience within this exciting field as you spend your days out at sea on one of the ethical tourist whale watching boats. You will spend at least 3 days per week on one of the ethical whale watching boats however this cannot be guaranteed. These full on days will see you at sea for around 8 hours (starting at 10am and finishing at 6pm) in search of whales and dolphins – no other programme offers this! The other 2 days will be spent processing all of the data collected and inputting all information onto our database.
You will be collecting vital data and photographs of any observations made each day. The data being collected includes population numbers and health, interactions with other vessels and animals, behaviour patterns, habitat conditions and more!
During your time on the boats, you will also be responsible for our community outreach project to raise awareness of the issues threatening whales and dolphins in Tenerife. As you will come into contact with many tourists, this is your chance to inform them of the impact of tourism on wildlife (and the best approach) as well as the effects of plastic and other environmental issues.
You may also be able to take part in adhoc land surveys from viewpoints dotted along the coast. Here you will be able to monitor wildlife populations, boat traffic and more.
We need committed volunteers like you to ensure the conservation of a number of endangered cetacean species. The baseline data you collect will contribute towards the long-term management of the area and assist in promoting marine conservation in the wider region. These activities contribute to Tenerife's expanding knowledge of the whale and dolphin populations, informing tourists and industry members and will build on our on-going conservation efforts on the island.
There are many research projects we work on at any one time. We have listed just a few of the topics we are currently working on below to give you an idea of what the data you collect helps us to discover.
- Linking mothers and calfs with photo ID
- Do pilot whale families have a signature whistle unique to them?
- What impact do boats have on the behaviour of pilot whales?
- Are we able to recognise an individual dolphin by their face with photo ID?
- Is there an increasing / decreasing presence of a particular migratory specie and if so what is the possible cause?
Staying within our accommodation up in the mountains, you will enjoy far-reaching views down to the sea. It's the perfect location if you would like to head into Playa de las Americas / Los Cristianos at the weekend for a few drinks or if you would prefer to experience a more relaxed lifestyle and enjoy local traditions.
You will be able to get the most out of your time on the island, as our local team have been able to organise a wide range of heavily discounted activities. These range from traditional dance lessons, horse riding, paragliding, mountain climbing, canoeing, caving, snorkelling, scuba diving, kite & wind surfing, sailing, cycling and more.
Volunteering in Tenerife is a great way to experience a stunning island, closer to home.
Further Information
"I volunteered in Tenerife for 4 weeks and had the amazing opportunity to see many species of dolphins and whales in their natural habitat. During my free time I climbed Mount Teide at night and watched the sunrise, as well as enjoyed being in such a beautiful country. I would recommend it to anyone."
Activities
Data collection

As you will be spending so much time at sea to research and monitor the whales and dolphins in the area, there will be lots of data available to collect. For every interaction you will need to fill in a data sheet that collects important information about population numbers, behaviour patterns, interactions with vessels and animals, habitat conditions and so much more. At the end of the day and during your non-sea days you will then have the task of inputting everything onto our ever expanding database – one of the most complete sources of information on cetaceans in the world!

Photo identification

Taking fin-shots are an extremely important part of the data collection as it is the only way we are able to identify individual cetaceans and their unique behaviours. You will be responsible for handling a DSLR camera and will be taught the basics about how to identify the animals by their dorsal fins. Dorsal fins are used for identification because each fin is unique like the fingerprint of a human. Building a catalogue of fin-shots will allow us to create associations between individuals and determine connections between family pods.

Assisting passengers

As volunteers are allowed on-board the ethical whale watching boats free of charge, we need to assist the crew where needed. This could be anything from pointing out any animals seen, teaching your newly gained knowledge about the cetacean species, helping serve drinks and assisting passengers wherever necessary.

Raising awareness

As we come across many hundreds of thousands of tourists each year, we believe we can do a lot to raise awareness about important environmental issues. We are currently running a community outreach programme to highlight issues threatening whales and dolphins in Tenerife and also how plastic is having a devastating impact on our world.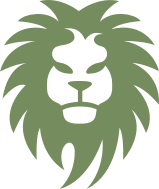 Tenerife travel stories
Marine Conservation in Tenerife
In April, I chose to do the Tenerife Dolphin and Whale Conservation programme with TMR because I'm currently on my gap year and I wanted to try something completely different and related to marine conservation.