Rehabilitate and release
penguins in
South Africa
To date we have treated over 95,000 penguins & seabirds
Apply now
Duration
6-24 Weeks

Minimum age
18+

Start dates
Every Monday

From
£866
Duration
6-24 Weeks

Minimum age
18+

Start dates
Every Monday

From
£866
South Africa penguin sanctuary
Quicklinks
Established in 1968, this amazing non-profit penguin conservation centre has treated more than 95,000 seabirds, and recent independent research confirms that their actions alone have increased the African Penguin population by 19%.
Due to exploitation of guano and penguin eggs and the depletion of fish resources, seabird numbers have dropped a massive 90% over the past 100 years. In more recent times, oil spills have threatened to kill the last few remaining survivors, which is why the centre has pioneered and refined many oiled seabird rehabilitation procedures and is now a world leader in this field.
Their primary objective is to reverse the decline of seabird populations through the rescue, rehabilitation and release of ill, injured, abandoned and oiled seabirds – especially endangered seabirds like the African Penguin. In a typical year, the dedicated team can treat up to 2,500 seabirds, of which approximately 1,500 are African Penguins.
Despite their highly dedicated team, the centre relies heavily on the support of volunteers like you to be able to handle the large numbers of seabirds that arrive everyday. Volunteers become an extension of the staff and you will play an integral part of the daily running of the centre. Not only will you get to assist with hands on work with the seabirds, but also provide assistance in all functions of the centre such as marketing and fund-raising.
The centre is open 365 days a year and requires volunteers assistance throughout the year. You will get the opportunity to join this programme for a minimum of 6 weeks where you will be working on a full time basis, 5 days per week – including some weekends.
The local team organise a monthly schedule so you know exactly what you are doing and when. A normal working day is from 8am to 5:30pm with a lunch break of an hour around 1pm and a few shorter breaks in the morning and afternoon.
This varied role, along with large numbers of seabirds arriving daily will mean no day will ever be the same. Your time spent with the centre will see you working outside frequently and handling many different seabirds.
You will get to learn all about the life-cycle and conservation of the endangered African Penguin, and will have a very hands-on role where you will be taught how to catch, hold and feed these wonderful birds.
Based on the banks of Flamingo Vlie in Cape Town you will not be disappointed with the wonderful views of Table Mountain and the stunning coastlines. There are many activities to do in your free time, such as visit the V&A Waterfront shopping complex, party on Long Street (the hub of the city's nightlife) or visit the big range of restaurants, bars and cafes – all within walking distance. You can also spend your time at one of the several beaches nearby that have golden sandy beaches and crystal clear seas for you to enjoy.
Further Information
"Had an amazing time volunteering in South Africa with penguins. The Mighty roar were amazing, they were really helpful and gave great advice about the programme and also what to do in and around Cape town."
Activities
Food preparation & feeding

With many penguins and sea birds temporarily living at the sanctuary, they all need feeding. You will assist with defrosting and preparing fish for their daily meals and then feeding individual penguins to ensure everyone gets some.

Hydrating penguins & seabirds

Several penguins and seabirds need to be kept hydrated, so you will need to catch the penguin in question and ensure they get plenty of fluids.

Administering medication

All of the penguins and seabirds are at the sanctuary because they not at full health. Many need daily medication and after your initial training you will be get fully involved with helping to administer the medicines.

Maintenance & cleaning

The pools and other enclosures need regular cleaning to ensure the best hygiene and cleanliness possible. You will also be responsbile for washing down the mats, crates and other equipment.

Releasing penguins

Everyone's favourite part of the programme, releasing healthy penguins and sea birds back to their natural habitat! With regular release dates at Boulders Beach and Robben Island you will get to assist and feel a great sense of achievement for all of your hard work.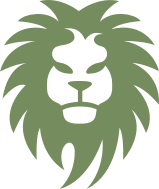 South Africa travel stories
A great two weeks at Amakhala!
Our two weeks volunteering at Amakhala included so much, with something new everyday. Getting close to amazing wildlife, helping the community and exploring South Africa.
Heading off on safari in South Africa
Between the UK and South Africa teams, I felt fully supported and had the best two weeks at Amakhala. I saw so many animals and learnt so much, I cannot wait to volunteer again.
Four months helping penguins in South Africa
Even though I was volunteering for several months, which is longer than most, the time flew by and I really wished I stayed longer! If you like penguins or birds, then I can highly recommend this programme