Come face to face with the
infamous
great white shark
Learn all about these formidable creatures & even cage dive!
Apply now
Duration
2-12 Weeks

Minimum age
18+

1st & 15th

From
£590
Duration
2-12 Weeks

Minimum age
18+

1st & 15th

From
£590
South Africa great white shark programme
Quicklinks
Come face to face with one of the worlds most infamous predators – the great white shark. Spend your days out on the crystal blue sea where you will get to learn all about these formidable creatures and even cage dive!
You will be volunteering for a world leading organisation working alongside qualified and experienced marine biologists. Their primary aim is to educate as many people about the misconceptions of sharks and to gather research data that can be used for preservation tactics.
"This was my second time volunteering with great whites and it's just as amazing as the first! I love being apart of the team and spending the days out on the boats with sharks, dolphins and so much other marine life."
Due to masses of negative media publicity over the years, sharks have become one of the most misunderstood and hated species in the world. Owing to this, sharks have been hunted and indiscriminately slaughtered, so much so that many species are now endangered. Other common contributions to the demise of sharks are unsustainable fishing practices, poaching and a relatively slow breeding cycle.
You will be located just outside of Gansbaai in a beautiful seaside village that is well known for its abundance of sharks. Trips primarily take place off Dyer and Geyser Islands that are prime locations and the best place to observe these magnificent predators in their natural habitat. Shark Alley (as it is known) is a magnet for sharks due to many prey breeding grounds in the area and while cage diving you will get to see some amazing reefs and huge kelp beds.
Your days will be primarily focused on the projects cage diving eco-tourism boat where you will enjoy regular trips out to sea. You will be hands-on where you will be involved with all of the day to day running of the project and will gain practical experience in working with great white sharks. You should expect to be up nice and early and be ready to spend long days out at sea but then also relaxing with the crew and other volunteers at night.

Divers will get to experience great whites up close and personal from the safety of cages, while non-divers have a great opportunity to view the sharks from the boat, where great photos and video footage can be captured.
The great white shark can grow up to seven metres in length and weigh a massive 4 tons and in 1991 were made a protected species in South Africa. Being surface feeders, you will get the opportunity to be spellbound and amazed when seeing a great white lift its head right out of the water to investigate, and sometimes even do a full breach!
You will be spoilt for choice when it comes to other wildlife to! Dyer Island is a breeding ground of Jackass Penguins, Cape Cormorants and Gannets, while Geyser Rock is a breeding ground for approximately 60,000 Cape Fur Seals! There are also plenty of dolphin pods and even whales in the area!
This programme is dedicated to the exploration and conservation of the great white shark, and its environment. The project works predominately with eco-tourists, volunteers and local enthusiasts, to gather data on the sharks and to correct negative misconceptions through education. Your work will be focused on working with the sharks above and below the water using techniques such as visual tracking, behavioural studies and monitoring their interaction around the boat.
Accommodation & meals
More details
Accommodation & meals
During your time on the programme you will be staying at accommodation located 2 minutes way from the harbour and project site that bustles with action and boats as people head out to sea. There are plenty of bars and restaurants a short drive away.
The accommodation offers a friendly and lively atmosphere and although basic, it is comfortable and clean. You will be staying with other volunteers from around the world, so you can be sure to make new lasting friendships.
You will be sleeping in shared single sex rooms with up to 4 people per room. All bedding is provided. There shared bathrooms that have western style toilets and hot showers.
The communal areas have comfortable sofas, a TV and plenty of board games. There is an entertainment area that is a great place to come together and socialise as well as a fully fitted kitchen.
There is free WiFi available, although this can be intermittent and safes to store all of your valuables.
Menu
Breakfast and lunch are provided within the programme fee and are aimed to be as varied as possible across the week. Evening meals will need to be supplied by yourselves, but you will get to share cooking responsibilities with other volunteers.
There is a restaurant 50 metres down the road and twice weekly shopping trips are arranged allowing for volunteers with special dietary requirements to buy their own foods.
You can expect some of the following meals:
Breakfast – Cereals, eggs, toast, jam, yoghurts
Lunch – Sandwiches, chips, crisps, fresh fruit
Volunteer fees
More details
Volunteer fees
All of the below prices exclude the £149 registration fee. The total price payable is the below price + £149, as will be confirmed in the application process. To find out exactly what's included as part of fees, please click the What's Included box on the programme page.
What's included
More details
What's included
The fees you pay go towards the structure and support put in place in order to provide you with an organised and safe environment in which to volunteer. The programme fee goes directly to our local team in South Africa and is used towards the following:
- Accommodation
- Breakfast and lunch
- Pick up from hotel and return airport transfer
- Transport to Projects
- In-country orientation
- 24-hour in-country support
The registration fee that you pay to confirm your place on the volunteer programme is retained by our team in the United Kingdom. This fee is used towards the following:
- 24-hour UK based emergency support
- Unlimited telephone and email support
- A comprehensive volunteer handbook
- Assistance with all aspects of your trip
- 100% financial protection
- Regular programme inspections
- Certificate of completion
What's not included
There are still some parts of your trip that will need to be funded by yourself, these include:
- Flights to Cape Town (£450- £800)
- First nights stay in Cape Town (£15)
- All other meals (£40 p/w)
- Travel insurance (£18 per week)
- Visa (£0)
- Criminal background check (£25)
- Spending money (estimated at £50 - £100 per week)
Frequently asked questions
More details
Frequently asked questions
The Programme
What are the requirements to join?
We welcome all volunteers from any background, religion and nationality, as long as you have no criminal convictions and are able to supply a clean criminal background check. In order to join the programme you need to be at least 18 years old on the programme start date.
Individuals need to have a good level / understanding of English but it dose not need to be your first language. As some programmes can be quite strenuous, we recommend that you should be physically fit.
What date should I arrive and leave?
Due to an early start on your first day volunteering, you should arrive into Cape Town on the 14th or 30/31st. We recommend that you check into Atlantic Point Backpackers, which is a very modern and comfortable hotel. Depending on your room requirements, you can get a bed from as little as £15. You can get a taxi or arrange a Uber from the airport for the short journey to the hotel (around 20 minutes) where you can then settle in and relax for the rest of the day. Cape Town has a lot to offer, so make sure you go out and experience it!
The next morning you will then be transported to the project site. You will be picked up nice and early (between 04:00 and 09:00) by our local team who will drive you straight to the project site to start your fun packed day out on the boat. You will be contacted on arrival with regards to the exact pickup time.
On the last day of your programme you will be taken back to Cape Town Airport. Please ensure your return flight departs later than 18:00 to ensure the fee is included within the programme cost.
Are there any age restrictions?
The only age restriction in place is that you have to be at least 18 years old before your programme start date. Anyone over this age is welcome. Generally the average age range for our programmes is 18 - 25, although this is by no means definitive.
When should I apply for the programme?
You can apply for this programme at anytime, however we advise all volunteers to apply as soon as possible to have the best chances of securing your placement on your selected dates.
Generally speaking, you need to book at least 60 days before your programme start date, although if you are wanting to apply after this, please contact us and we will do our best.
What duration would you recommend?
On gaining feedback, we believe 2 - 4 weeks is the ideal time to get settled in and really involved in the placement. This also allows you to make the most of free time and explore the local areas and participate in any activities.
Can I volunteer if I live outside of the UK?
Yes of course. We welcome volunteers from around the world, no matter how far away from the programmes you are.
The majority of volunteers that we host, come from the UK, US, Canada and Australia.
Can I go with my friend / partner?
You can travel and volunteer with friends, family and / or your partner.
If you are wanting to request to stay in the same accommodation please outline this in the special requirements section within the application form.
Is it safe to travel to these destinations?
We regularly visit and participate in each and every one of the programmes we offer to rigorously check all aspects of the project and accommodation are safe and that all procedures are being followed. These include but are not limited to checking the living conditions within the volunteer accommodations, checking the neighbourhoods you'll be staying in, tasting the food you'll be eating and going on any weekend trips recommended by us or our local team.
We monitor the stability of all of our volunteer destinations on a daily basis and have constant contact with our overseas teams to ensure that our volunteers are safe.
All volunteers will receive a comprehensive volunteer handbook when you choose to join us on one of our programmes. This detailed document addresses a large range of issues such as health, safety, visas, as well as going into details about local cultures and traditions.
When you arrive in-country, you will be given a safety briefing during your orientation that will cover things like emergency procedures, how to use local transport and any cultural differences.
Our in-country team are on hand to help with any issues or to answer any questions and please do not forget that our UK office is available 24/7 in case of any rare emergencies.
While we can never guarantee your volunteer experience will be 100% trouble free, we have taken all of the necessary precautions to minimise all risks and to ensure the programme is as safe as possible.
Before You Depart
When do I pay?
To confirm and guarantee your placement on one of our programmes, you need to pay the registration fee of £149 within 7 days of receiving confirmation that your application was successful. The remaining balance is then due to less than 60 days prior to your programme start date.
Payments can be done all at once or be spread out over several months and can be paid via BACS (bank transfer). We do accept additional payments methods, such as debit and credit cards, although there may be additional fees.
Do I need any vaccinations and / or malaria tablets?
As we are not trained medical experts we cannot tell you exactly what vaccinations or other medication you may need for your trip. You will need to consult with your local doctors or travel clinic.
You can also find additional information on the NHS Fit For Travel website.
How do I arrange my flights?
All flights need to be booked by you, although we can point you in the right direction on where you may be able to find the best prices.
Before booking any flights, we strongly recommend that you wait to have confirmation that your application was successful.
How do I arrange my travel insurance?
We have teamed up with Endsleigh to create an affordable and comprehensive travel insurance policy that is suitable for all of the programmes we offer. You will receive information about this policy along with your volunteer handbook.
If you decide to purchase your travel insurance from an alternative provider, please ensure it covers you for everything you will be doing. Adequate travel insurance must be in place no less than 60 days before your programme start date. Without proof of this insurance, we will not be able to accept you onto the programme.
When will I receive my volunteer handbook?
You will receive a welcome email from us as soon as you have paid the registration fee and your placement has been confirmed. The welcome email will include the volunteer handbook that provides a wealth of information that will help you better understand all aspects of your upcoming trip as well as details about our insurance policy.
Please note, that all material is sent via email and hard copies cannot be sent.
Can I arrange a private room?
The majority of our accommodation only offers shared rooms that are usually same-sex. However, if you would prefer a private room please let us know and we will at least try for you.
Can you cater for my dietary requirements?
We will try are best to cater for any dietary requirements. When you submit your application please include any required details within the dietary section and we will liaise with our local coordinators.
Are there any public holidays that would effect the project?
Although we try to be as clear as possible of all holidays that effect project availability, due to the nature of some countries, holidays can often be sporadic or prone to change.
If such a holiday falls when you are on your placement, this is generally a good time to experience unique festivities where you can join in with the locals.
What is the dress code at the projects?
We ask that all volunteers take the approach of a smart and responsible image during your time in the communities and on projects. It is best to also take some older clothes that you don't mind getting dirty.
Generally, it is best to avoid tight and very short clothing and anything that may have offensive slogans on it. Its recommended that you take some nicer clothes for weekends or any free time you may have.
We do not wish to impose strict regulations, however we do ask that you respect the local culture and do your best to adhere to the clothing guidelines within the volunteer handbook.
How much spending money will I need?
For general expenses and some travelling, you should find that £50 - £100 per week is sufficient. However, this can vary greatly depending on the amount of activities or trips you do and if you are eating out during the week.
Will I be able to travel whilst on the programme?
There should be plenty of time to travel while on your placement and we actively encourage that you do! The local coordinators will be able to give you lots of travel tips and provide any help needed for your independent adventure.
Activities
Cage diving

Once anchored down, you will get to dive using a specially designed and secure six man steel cage which floats on the surface. You will learn how to get in and out of the cage as well as how to remain safe and secure. During your dive, you will be responsible for recording observations, including sex, size, markings and behaviour.

Boat preparation

It's an early start to ensure everything is ready for the day ahead! Everyone will meet to ensure the wet suits are the right way around and ordered by size, as well as gathering everything else needed for the boat.

Seamanship & boat skills

You will be taught the basic seaman skills, such as how to crew and assist on the boat while out at sea. You will also be involved in tasks such as chumming, wet-suit and cage diving preparation, assisting clients where needed and how to setup the cage and anchor.

Field research & data collection

You will be taught how to collect data in the field and on free-roaming great white sharks. You will be focused on working with the sharks from above and below the water, observing their behaviour and the interactions of sharks around the boat. You will learn all about the behaviour of sharks, their history, their biology and also why there is an urgent need for more research.

Excursions

Due to the weather and sea conditions, there may be days where you cannot go out to sea. On such days, you will be taken on various excursions that can include; wine tasting in Stellenbosch, a visit to the penguins at Bettys Bay or a trip to Cape Agulhas.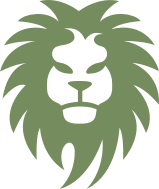 South Africa travel stories
A great two weeks at Amakhala!
Our two weeks volunteering at Amakhala included so much, with something new everyday. Getting close to amazing wildlife, helping the community and exploring South Africa.
Heading off on safari in South Africa
Between the UK and South Africa teams, I felt fully supported and had the best two weeks at Amakhala. I saw so many animals and learnt so much, I cannot wait to volunteer again.
Four months helping penguins in South Africa
Even though I was volunteering for several months, which is longer than most, the time flew by and I really wished I stayed longer! If you like penguins or birds, then I can highly recommend this programme