Help make a difference
by teaching in
Nepal
An out of this would experience awaits
Apply now
Duration
1-24 Weeks

Accompanied age
5+

Minimum age
18+

Selected Sunday start dates throughout the year

From
£200
Duration
1-24 Weeks

Accompanied age
5+

Minimum age
18+

Selected Sunday start dates throughout the year

From
£200
Nepal teaching volunteers
Quicklinks
Help make a difference to underprivileged children in Nepal by teaching and assisting in a range of government schools. You will get fully involved with all aspects from planning lessons through to teaching your very own class! The enthusiasm and smiles of the staff and children will make you feel at home from day one.
This is your chance to make a positive impact whilst immersing yourself in the fascinating and rich culture. You can inspire the next generation giving them the best opportunity for a better future.

You will have long weekends to go and explore stunning Kathmandu and it's surroundings. Nepal is the land of a thousand temples and also has incredible trekking trails. Nepal offers culture, history, cuisine, shopping, religion and adventure with popular destinations such as Chitwan National Park and Pokhara also available to see. It's not a country to miss out on.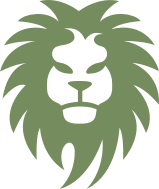 Teaching in Nepal
Being able to assist the local teachers and lead my own classes was an amazing experience. By volunteering I was able to give lots more attention to the children and I know for sure that my class learnt so much more from me being there. I immediately fell i... Read More
Teaching in Nepal
Being able to assist the local teachers and lead my own classes was an amazing experience. By volunteering I was able to give lots more attention to the children and I know for sure that my class learnt so much more from me being there. I immediately fell in love with this colourful vibrant country and its lovely people.
Background to the teaching programme
Apart from agriculture, tourism is one of Nepal's biggest industries and sources of employment. Boasting eight of the ten highest mountains in the world, world class national parks with an abundance of exotic wildlife and a rich cultural heritage, it's no wonder many international travellers visit the country, generating around $500 million a year.
One of the key requirements to be involved within this sector and to achieve a higher income is the ability to speak English.
The education system in Nepal is currently of an extremely low standard and seriously lacks proper investment from the government. With most classrooms being overcrowded and many teachers being underqualified, the sad result is that 41% of the Nepalese adult population is illiterate, pathing the way to lower paid jobs.
It is very obvious that education is the key to driving economic, political and social development within Nepal, especially when it comes to learning English. Being able to speak fluent English will open up many doors for the next generation in the country.
The Mighty Roar currently assists a range of community and government run schools around Kathmandu who focus on providing an education to those who are in most need in the poorer suburbs. As a teaching volunteer in Nepal, you will help encourage the students to develop a skill that will help them to achieve their future goals and to allow them more opportunities in later life.
Where will I be volunteering?
Ketaketi Secondary School - Established in 2006 by Rajesh Regmi, the non-profit Ketaketi organisation provides education for some of the poorest children of Nepal as well as free school meals and health camps. Although there are minimal resources, the hope is that the 120 children who attend everyday (aged between 3 and 17 years old) will have far greater opportunities when looking for work.
Government Resource Centres - Managed and governed by societies and the local government, the centres provide education to families from poorer backgrounds. The Mighty Roar currently assist 10 resource centres (also known as Libraries) around Kathmandu, which are normally established in smaller communities. Around 20 children aged between 8 and 21 years old attend each centre every day, generally before and after their normal school. The centres are aimed to make education fun so there are always lots of games, singing and dancing to get in to the spirit of Nepal.
What is my role?
Your main role while teaching in Nepal will be to teach English, although there will be some chances to also assist with other subjects such as maths and art. The majority of your time will be spent assisting the local teachers and ensuring that everyone understands what they are supposed to be doing. You will be able to work one on one and in smaller groups to assist them with their daily tasks, making a real difference to many children's lives.
When volunteering at one of the resource centres the lessons will be very informal and you will be able to lead your own classes. You will need to use some of your free time to come up with lesson ideas and plans and be sure to have lots of energy!

We encourage all volunteers to be creative and use engaging educational activities to hold all of the children's attention and inspire their learning. Creating fun games, getting competitive or incorporating sport and dance is a great to get everyone excited and to take part.

During your time in Nepal there will be plenty of opportunities to teach and learn around every corner. You will be working with teachers and staying with amazing host families who all have a wealth of knowledge about Nepalese culture - so take the opportunity to ask questions and learn about everything from traditional cooking to religion.

What will a typical day look like?
You'll be up nice and early with your host family to get ready for a fun-filled day. Depending on your school location, you will either have a short walk or bus ride to the project placement, with our local team assisting you all the way.
As a volunteer, you will typically be teaching around 3 to 5 hours a day from Monday to Friday, with the actual working hours dictated by which school you have been placed at. If volunteering at one of the resource centres, you will generally volunteer for 2 hours in the early morning and then a further 2-3 hours in the afternoon with a long lunch break in between. If volunteering at Ketaketi Secondary School, then you can expect to volunteer from 8:30am to 1:30pm.
After a busy day volunteering, everyone meets back at the accommodation to play some games or to explore everything Kathmandu has to offer. From time to time our local team also run some workshops including Nepali language lessons, cooking classes and some yoga sessions.
Where will I be staying?
While volunteering in Nepal you will be staying with the principal's family located in Chabahil, an ancient neighbourhood in the north of Kathmandu. Famous for having the oldest Buddhist Stupa in the valley, Chabahil is now a thriving residential and commercial area of the capital.
The hustle and bustle of Thamel (the main tourist area of Kathmandu) is just a 10 minute taxi ride away where you can wander the narrow alleys packed with people. Be sure to pick up some great bargains in the market but don't forget to haggle! There are several local shops and all of the amenities you will need are just a short walk down the road from the accommodation too.

Other things to consider
Helping on multiple projects - Whilst in Nepal you will also have the opportunity to get involved with our childcare programme for no additional cost.
Previous experience or qualifications - Although an advantage, no previous experience is required. As long as you bring lots of positive energy and are enthusiastic then your efforts and time will contribute massively to the school and local community.
Online TEFL course - Although not mandatory, we encourage volunteers to prepare as much as possible for their English teaching placement abroad. In the build up to your trip you can make the most out of your time by completing an international accredited online TEFL course - costing £159. This course will not only prepare and provide the necessary skills allowing you to help further when volunteering, but can also be used to gain employment around the world.
Resources and donations - Resources can be very limited on our programmes in Nepal and we would really appreciate any additional support that can be provided. It would be amazing if you could bring any materials associated with your project including pens, paper and anything else you think will aid your time on the programme.
Weekends and free time - You will have every weekend off from volunteering and this is the perfect time to explore everything this amazing country has to offer. You are more than welcome to simply relax around the accommodation and enjoy the nearby attractions, but most volunteers will use this time to travel and see the country. Further down this page you will come across many suggestions and ideas on where you could go. Alternatively, if you are looking to see as much of the country as possible during this time, travel with other volunteers and be accompanied by one of our local team members, then you may be interested in one or more of the organised weekend trips we run.
Further Information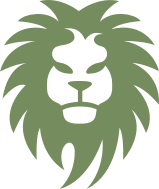 Nepal travel stories
Volunteering in Nepal
Read all about Lauren's first experience travelling overseas alone to volunteer in Nepal. As I am just 17 years old there are not to many options to volunteer abroad, but I'm so pleased I found The Mighty Roar to help me with such an incredible journey.