Give your time & care
to children in
Nepal
Your time and effort will immediately help
Apply now
Duration
1-24 Weeks

Accompanied age
5+

Minimum age
18+

Start dates
1st & 3rd Saturday

From
£200
Duration
1-24 Weeks

Accompanied age
5+

Minimum age
18+

Start dates
1st & 3rd Saturday

From
£200
Nepal childcare volunteers
Quicklinks
Come to Nepal and make a real difference to the lives of children. Your time and effort will immediately help the centres and your presence will bring a whole new positive energy to daily life.
If you enjoy working with children then this is a fantastic opportunity for you. Your primary role will be to interact and engage with the children and your time could be spent playing games, teaching English, helping with hygiene, feeding and cleaning.
You will have long weekends to go and explore stunning Kathmandu and it's surroundings. Nepal is the land of a thousand temples and also has incredible trekking trails. Nepal offers culture, history, cuisine, shopping, religion and adventure with popular destinations such as Chitwan National Park and Pokhara also available to see. It's not a country to miss out on.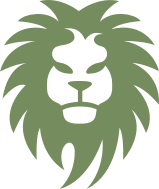 Never to late to live your dreams
I was not sure if volunteering at the age of 57 is for me, but decided to give it a go and definitely not regretting it. I only got 2 weeks Annual leave from my job, but still managed to pack a lot into such a short time. I volunteered in Corona School in Kathmandu for 4 days ( Tuesday was off du... Read More
Never to late to live your dreams
I was not sure if volunteering at the age of 57 is for me, but decided to give it a go and definitely not regretting it. I only got 2 weeks Annual leave from my job, but still managed to pack a lot into such a short time. I volunteered in Corona School in Kathmandu for 4 days ( Tuesday was off due to national holiday). On Friday afternoon I travelled with the host family Nawaresh and Asim to Chitwan area and helped other volunteers at orphanage Happy House where I met 3 wonderful girls aged 3,6 and 8. The last 4 days I spent at Wild Adventure Resort in National Park, visited elephant breeding center, had 6 hours jungle walk with a guide, jeep safari any so many more attractions. I came during Divali ( in Nepal Tihar) time when there is 9 days holiday, I did not plan it, I was just so incredibly lucky 😊
A once in a lifetime trip
I will never forget my time In Nepal and I'm honoured to have met so many kind hearted people whilst there. Throughout my 4 weeks in Nepal I managed to explore and see so much and it was so much better than I could have ever imagined.
Background to the childcare programme
Nepal is the second poorest and least developed country in Asia due to a lack of industry and its dependence on agriculture. It is thought that almost 50% of the Nepalese population live below the poverty line, with many families living hand to mouth. As is often the case, children in Nepal are the worst affected by these high levels of poverty, facing malnutrition and a lack of care/support to help grow and develop in later life.
It is estimated that around one in three children are engaged with child labour to try and help provide for their family. As a result, many children have to skip school and receive no form of education, greatly hindering their future potentials. Not only this, but it is widely considered that the first 5 years of a child's life are the most important to be able to fully develop and flourish. By being outside of a secure environment and not fully receiving the attention and education required, many children are greatly disadvantaged.
The Mighty Roar support a number of day care centres and kindergartens located in some of the poorer suburbs of the capital, Kathmandu. You and other volunteers will be able to make a real difference by giving all of the children your time and affection to allow them to thrive and learn.
Where will I be volunteering?
Suruwat Montessori Children's School - Established in early 2018 by two former teachers, Suruwat Children's School aims to provide a better quality of education and care for those in most need. Many of the 40 children who attend each and every day come from poorer families who are living day to day. As a childcare volunteer, you will assist the local team in caring for the children who are aged between 2 and 5 years old, having a huge positive impact on the whole community.
What is my role?
During your time at the centre, your main role will be to interact and care for the children. You will have the opportunity to do many activities, games and generally have fun! A big part of your role as a volunteer will be giving the love, care and attention the children so desperately need and crave so that they can pursue as normal a childhood as possible.
Volunteers for this project will need to have lots of enthusiasm for working with children. You will need to assist the teachers in providing basic education and ensure all of the children start to understand the basic concepts of English such as the alphabet, colours and some phrases.

During your time in Nepal, there will be plenty of opportunities for you to really get involved within the local culture and traditions. You will be working with the local team and staying with amazing host families who all have a wealth of knowledge about Nepalese culture - so take the opportunity to ask questions and learn about everything from traditional cooking to religion.
What will a typical day look like?
You'll be up nice and early with the principal of the school to get ready for a fun-filled day. Depending on your school location, you will either have a short walk or bus ride to the project placement, with our local team assisting you all the way.
As a volunteer, you will typically be volunteering around 3 to 5 hours a day from Monday to Friday, with the actual working hours dictated by which school you have been placed at.
A normal day will see you start your volunteer work at 8:30am until 1:30pm, when the children then have some lunch and a long nap time. You are then free to return back to the accommodation and meet everyone else to play some games or to explore everything Kathmandu has to offer. It is also best to prepare some lesson plans for the following day. From time to time our local team also run some workshops including Nepali language lessons, cooking classes and some yoga sessions.
Where will I be staying?
While volunteering in Nepal, you will be staying within the same building as the school where you will feel a part of the local community from day one. Located in Naikap Purano Bhanjyang, you will get to enjoy the panoramic views across the whole Kathmandu valley and even of the snow-capped Himalayan Mountains.
The hustle and bustle of Thamel (the main tourist area of Kathmandu) is just a 20 minute taxi ride away where you can wander the narrow alleys packed with people. Be sure to pick up some great bargains in the market but don't forget to haggle! There are several local shops and all of the amenities you will need are just a short walk down the road from the accommodation too.
Other things to consider
Helping on multiple projects - Whilst in Nepal you will also have the opportunity to get involved with our teaching programme for no additional cost.
Resources and donations - Resources can be very limited on our programmes in Nepal and we would really appreciate any additional support that can be provided. It would be amazing if you could bring any materials associated with your project including pens, paper and anything else you think will aid your time on the programme.
Weekends and free time - You will have every weekend off from volunteering and this is the perfect time to explore everything this amazing country has to offer. You are more than welcome to simply relax around the accommodation and enjoy the nearby attractions, but most volunteers will use this time to travel and see the country. Further down this page you will come across many suggestions and ideas on where you could go. Alternatively, if you are looking to see as much of the country as possible during this time, travel with other volunteers and be accompanied by one of our local team members, then you may be interested in one or more of the organised weekend trips we run.
Further Information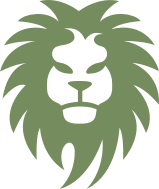 Nepal travel stories
Volunteering in Nepal
Read all about Lauren's first experience travelling overseas alone to volunteer in Nepal. As I am just 17 years old there are not to many options to volunteer abroad, but I'm so pleased I found The Mighty Roar to help me with such an incredible journey.