Interact and engage
with children in
Nepal
Your time and effort will immediately help
Apply now
Duration
1-24 Weeks

Accompanied age
5+

Minimum age
17+

Start dates
1st & 3rd Sunday

From
£200
Duration
1-24 Weeks

Accompanied age
5+

Minimum age
17+

Start dates
1st & 3rd Sunday

From
£200
Nepal childcare volunteers
Quicklinks
Come to Nepal and make a real difference to the lives of children. Your time and effort will immediately help the centres and your presence will bring a whole new positive energy to daily life.
If you enjoy working with children then this is a fantastic opportunity for you. Your primary role will be to interact and engage with the children and your time could be spent playing games, teaching English, helping with hygiene, feeding and cleaning.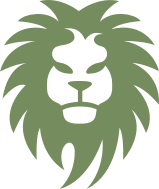 A once in a lifetime trip
I will never forget my time In Nepal and I'm honoured to have met so many kind hearted people whilst there. Throughout my 4 weeks in Nepal I managed to explore and see so much and it was so much better than I could have ever imagined.
Your help is very much appreciated here. There are very low numbers of staff working in the centres across Nepal, with a lack of appropriate facilities and supplies, poor infrastructure, and often poor hygiene and conditions too.
We work with several childcare centres in the local area, where you will be volunteering with children as young as just a few months old all the way up until 17 years old. There are around 25 children at each project we help where you will be sure to build up great bonds and you will not want to leave.
Government facilities are scarce and with the lack of resources and funding available, many children are not receiving the sufficient level of care and support they need.
During your time at the centre, your main role will be to interact and care for the children. You will have the opportunity to do many activities, games and generally have fun!
You will work for around 6 hours per day, 5 days a week. In the mornings, it's an early start with work starting at 8am until 12pm. Later on in the day you will head back to help with evening duties between 4pm – 6pm.
A big part of your role as a volunteer will be giving the love, care and attention the children so desperately need and crave so that they can pursue as normal a childhood as possible.
Volunteers for this project will need to have lots of enthusiasm for working with children. You also need to be fluent in English, whilst also being willing to learn more about the country of Nepal and the different styles of teaching there.
You will have long weekends to go and explore stunning Kathmandu and it's surrounds. Nepal is the land of a thousand temples and also has incredible trekking trails. Nepal offers culture, history, cuisine, shopping, religion and adventure, with popular destinations such as Chitwan National Park and Pokhara also available to see. It's not a country to miss out on.
Further Information
Activities
Playing

Playing with the children and just spending quality time with them.

Teaching basic English

Teaching basic English, the alphabet and basic math. Guiding them on personal hygiene and sanitation.

Helping with homework

Help with school work/homework.

Assisting local staff

Helping the care takers in different tasks and taking care of the children.

General tasks

Assist with general tasks such as washing clothes and preparing meals.