Collect data on threatened
carnivores in
Neuras
Cheetahs, leopards and hyenas
Apply now
Duration
2-12 Weeks

Accompanied age
12+

Minimum age
18+

Start dates
Every Thursday

From
£946
Duration
2-12 Weeks

Accompanied age
12+

Minimum age
18+

Start dates
Every Thursday

From
£946
Namibia carnivore conservation & research in Neuras
Want to be a part of conservation in Namibia? Well we cannot think of a better project to volunteer on! Assisting with data capture of native carnivores, you will help with the research on the conservation of carnivorous species such as cheetahs, leopards and hyenas in the stunning Namibia Desert.
You will play a vital role in collecting data on threatened carnivores, where you will be working daily with free-roaming big cats and other wildlife and actively contributing to their protection and conservation. All data collected is then used to help reduce human-wildlife conflict in the hopes of preventing further declines of these magnificent species.
"Make the most of the research sites- don't leave Namibia without seeing Neuras! It always great being a part of this dedicated team as they work tirelessly on true conservation."
This incredibly diverse and breath-taking landscape is home to an array of amazing wildlife, such as cheetahs, leopards, hyenas, zebra, kudu, oryx, springbok, steenbok and ostrich.
You will take part in crucial conservation activities such as setting camera traps, game counts, capture mark release and GPS / radio telemetry tracking. You will be observing and monitoring carnivores and other animals in their natural habitat, adding invaluable knowledge to research which is used to help sustain these often-threatened species for future generations.
As part of the research volunteer programme you may have the opportunity to see a release or capture or take part in tracking the collared animals to check on their health in the wild. Since the programme began in 2008, staff and volunteers have combined their efforts to successfully rescue and release over 80 cheetahs, 30 leopards and 15 brown hyenas!
Carnivore numbers are starting to decline and several species are becoming endangered. The large majority of cheetahs and other animals live outside of protected conservation areas and often results in them being killed by farmers who view them as a threat to their livestock.
The focus of the project is to locate carnivores that local farmers think may be a problem and to then collar and track them to record vital data on their movements and kills. This data can then be supplied to the farmers to show that they are not a threat to their livestock, thus reducing the conflict between humans and animals as well as enabling them to stay in their natural environment.
This way of reducing human-animal conflict in the area is seen as one of the best opportunities to secure the future for the animals. Locals gain insight and a better understanding of them and become deterred from killing those that venture onto their property.
The tranquil seclusion and peacefulness of nature that the desert solitude provides allows you to get away from it all. Your day starts with the waking silence of the desert and ends with newfound friends sitting around the pizza oven looking up at the clear night sky.
Accommodation & meals
More details
Accommodation & meals
You will be staying in luxury tented accommodation located just across from one of the natural springs.
Each tent has 2 single beds and everyone shares the bathrooms that provide hot water. We recommend that you bring a sleeping bag, especially during the winter months.
The main lounge area has a swimming pool that is ideal for cooling down after a days work in the sun! There is also a BBQ where many volunteers congregate around during the weekends.
Electricity is available in the main building where you can charge your phones and cameras.
Mobile phone signal can be tricky to get and is only available in certain spots around the estate. You will be able to access the Internet for a few hours each night, but this can be intermittent.
Whilst at the research site you will have the opportunity to upgrade your accommodation. For an additional £12 per person per night for a double room or £19 per person per night for a single room you can stay within a stone built chalet with your own private en-suite.
Meals
You will receive 3 meals per day, which are all served within the volunteer accommodation or packed and taken out into the field.
The menu rotates on a 3 week basis and there is a lot of meat served (usually for both lunch and dinner) which is more than most meat eaters are used to (so a few volunteers often end up to swapping to the vegetarian option).
You can expect some of the following:
Breakfast – Cereal, toast, coffee, tea, sometimes eggs, bacon and muffins
Lunch & Dinner – Pizza, quiches, wraps, stews, pasta, rice, curries
Volunteer fees
More details
Volunteer fees
All of the below prices exclude the £149 registration fee. The total price payable is the below price + £149, as will be confirmed in the application process. To find out exactly what's included as part of fees, please click the What's Included box on the programme page.
What's included
More details
What's included
The fees you pay go towards the structure and support put in place in order to provide you with an organised and safe environment in which to volunteer. The programme fee goes directly to our local team in Namibia and is used towards the following:
- 24-hour airport pickup and return transfer
- Accommodation
- Three meals per day
- In-country orientation
- 24-hour in-country support
The registration fee that you pay to confirm your place on the volunteer programme is retained by our team in the United Kingdom. This fee is used towards the following:
- 24-hour UK based emergency support
- Unlimited telephone and email support
- A comprehensive volunteer handbook
- Assistance with all aspects of your trip
- 100% financial protection
- Regular programme inspections
- Certificate of completion
What's not included
There are still some parts of your trip that will need to be funded by yourself, these include:
- Flights to Windhoek (£400 - £700)
- Travel insurance
- Visa (£65)
- Criminal background check (£25)
- Spending money (estimated at £50 - £100 per week)
Frequently asked questions
More details
Frequently asked questions
The Programme
What are the requirements to join?
We welcome all volunteers from any background, religion and nationality, as long as you have no criminal convictions and are able to supply a clean criminal background check. In order to join the programme you need to be at least 18 years old on the programme start date.
Individuals need to have a good level / understanding of English but it does not need to be your first language. As some programmes can be quite strenuous, we recommend that you should be physically fit.
What date should I arrive and leave?
You should arrive at Hosea Kutako International Airport in Windhoek (WDH) on your selected start date, being any Thursday. You will be met by one of our local team members or an appointed driver who will be holding a named sign and who will then take you to the Wildlife Sanctuary – around a 45 minute drive.
The programme ends on a Sunday of your final week and you should depart the accommodation on this day. Our local team will take you back to the airport.
Are there any age restrictions for solo travellers?
The only age restriction in place is that you have to be at least 18 years old before your programme start date. Anyone over this age is welcome. Generally the average age range for our programmes is 18 - 25, although this is by no means definitive and we regularly have volunteers of all ages.
What is the minimum age for travelling with my family?
If you are travelling with family and at least one member is aged 18 years old or over, then we welcome anyone from 12 years and up.
When should I apply for the programme?
You can apply for this programme at anytime, however we advise that you apply as soon as possible to have the best chances of securing your placement on your selected dates. Some of our programmes have limited capacity and spaces can get filled up quickly.
If you are wanting to volunteer within the next few weeks, then please contact us and we will do our best to accommodate your needs.
It is possible to change your start dates once you have been accepted, however this is subject to availability and can attract a small administration fee.
What duration would you recommend?
On gaining feedback from previous volunteers, we believe 3 - 6 weeks is the ideal time to get settled in and really involved with the programme. This also allows you to make the most of your free time, to explore this beautiful country and to participate in any activities.
We regularly have volunteers come for 2 weeks that tell us that they did not believe they had enough time and wish they had stayed for longer.
What will my itinerary be?
Please make sure you arrive into Hosea Kutako International Airport in Windhoek (WDH) on Thursday.
Day 1 (Thursday) – Arrival
A member of our local team will be waiting for you in arrivals holding a named sign. You will be taken straight to the wildlife sanctuary (around a 45 minute drive) where you will have the rest of the day to meet everyone else and settle in.
Day 2 (Friday) – Orientation
After a good nights rest and some breakfast, it is then time for your orientation. Our local team will go through all of the important health and safety information as well as give an overview of what you will be doing.
Day 3 (Saturday) – Travelling To Kanaan
During the morning you will start your journey to the Kanaan research site, approximately 7 hours away. This is an experience in itself as you travel through the desert and start to witness some breath-taking views!
After around 4 hours you will stop at the Neuras Research site for some lunch and a small break. You will then continue your trip and reach Kanaan around 3 hours later where the rest of the evening will be for you to relax and meet everyone else.
Weekdays
Most of your time will be out in the field conducting research and other important tasks. A typical day starts at 8am and finishes around 5pm. You will find that time flies by, so it's important to make the most of your time! Don't forget, our local team are there to support you and to answer any questions you may have.
Weekends
Weekends are a little more relaxed, but there are still a few activities and tasks that need to be completed. You will get slightly more free time over the weekend for you to enjoy around the accommodation and other fun group activities will be arranged.
Last days (Saturday & Sunday)
You will leave early morning to return back to the wildlife sanctuary on your last Saturday. It follows the same schedule as your arrival journey, stopping at Neruas for some lunch and reaching your destination late afternoon / evening. We recommend that volunteers book their return flights for Sunday and the return airport transfer is included.
How will I get to the project?
You will be staying within our volunteer accommodation in the middle of the desert and transported around the project site to carry out volunteering journeys by our local team in 4×4's.
Is there Internet and phone signal?
There is no Internet or phone signal at our research site due to its remote location. This is your chance to escape everything where you can relax and truly get involved with the conservation project. In case of emergencies, there is a landline phone that can be used.
What is the Kanaan like?
It is a once in a lifetime experience that you have to come and see for yourself to truly know what it's like. 33,000 hectares of stunning desert scenery that features all of the iconic vistas that Namibia is world-famous for. Throw in some of the most spectacular wildlife and you have the perfect combination! You will get to explore the towering red sand dunes, imposing mountain ranges and vast grass plains and at the end of the day you can sit around the fire put looking up to the clear night sky in pure silence.
The Mighty Roar Local Team in Namibia
Our programmes in Namibia are run by a dedicated local team, who are committed to ensuring you have the best time ever. These team members provide the structure for your stay, including the accommodation, meals, airport pickup, in-country orientation and of course support.
They are sure to become your good friends and you will not meet nicer people that are willing to do everything in their power to make your stay the most memorable.
Will I get an in-country orientation?
Yes. Your orientation will be on Friday morning and will go through everything you need to know for your time at the research site and sanctuary. All of the important health and safety information will be shared with you along with an overview of what you will be doing.
What is the weather like in Namibia?
In the desert, the winter and summer seasons follow a similar pattern to the rest of the Namibia, but little rainfall can be expected. Temperatures may rise above 40°C in summer months (October to April), with rare occasions of it even reaching up to 50°C. In the winter months (May – September) temperatures still reach a pleasant 20° C to 25° C but at night the temperatures may drop below 0° C.
Can I volunteer if I live outside of the UK?
Yes of course. We welcome volunteers from around the world, no matter how far away from the programmes you are. The majority of volunteers that we host come from the UK, US, Germany, Canada and Australia.
Can I go with my friend / partner?
We have many volunteers that travel with their friends, family members or with their partner. If required, we can ensure that you are based on the same project and stay within the same accommodation. On request, we can normally organise a private room too.
Is it safe to travel to Namibia?
We regularly visit and participate in each and every one of the programmes we offer in Namibia to rigorously check all aspects of the project and accommodation are safe and that all procedures are being followed. These include but are not limited to checking the living conditions within the volunteer accommodations, checking the neighbourhoods you'll be staying in, tasting the food you'll be eating and going on any weekend trips recommended by us or our local team.
We monitor the stability of all of our volunteer destinations on a daily basis and have constant contact with our overseas teams to ensure that our volunteers are safe.
All volunteers will receive a comprehensive volunteer handbook when you choose to join us on one of our programmes. This detailed document addresses a large range of issues such as health, safety, visas, as well as going into details about local cultures and traditions.
When you arrive in-country, you will be given a safety briefing during your orientation that will cover things like emergency procedures, how to use local transport and any cultural differences.
Our in-country team are on hand to help with any issues or to answer any questions and please do not forget that our UK office is available 24/7 in case of any rare emergencies.
While we can never guarantee your volunteer experience will be 100% trouble free, we have taken all of the necessary precautions to minimise all risks and to ensure the programme is as safe as possible.
Before You Depart
When do I pay? Can I pay in instalments?
To confirm and guarantee your placement on one of our programmes, you need to pay the registration fee of £149 within 7 days of receiving confirmation that your application was successful. The remaining balance is then due no less than 60 days prior to your programme start date.
Payments can be done all at once or be spread out over several months and can be paid via BACS (bank transfer). We do accept additional payments methods, such as debit and credit cards, although there may be additional fees.
Do I need any vaccinations and / or malaria tablets?
As we are not trained medical experts we cannot tell you exactly what vaccinations or other medication you may need for your trip. You will need to consult with your local doctors or travel clinic.
You can also find additional information on the NHS Fit For Travel website.
How do I arrange my flights?
All flights need to be booked by you, although we can point you in the right direction on where you may be able to find the best prices.
Before booking any flights, we strongly recommend that you wait to have confirmation that your application has been successful.
Do you offer travel insurance?
Travel insurance is a compulsory part of your volunteering trip, that's why we have teamed up with Endsleigh to create an affordable and comprehensive travel insurance policy. It is suitable for all of the programmes we offer and can be taken out at any time. You can read more about our insurance here.
If you decide to purchase your travel insurance from an alternative provider, please ensure it covers you for everything you will be doing. Adequate travel insurance must be in place no less than 60 days before your programme start date. Without proof of this insurance, we will not be able to accept you onto the programme.
When will I receive my volunteer handbook?
You will receive a welcome email from us as soon as you have paid the registration fee and your placement has been confirmed. The welcome email will include the volunteer handbook that provides a wealth of information that will help you better understand all aspects of your upcoming trip as well as details about our insurance policy.
Please note, all material is sent via email and hard copies cannot be sent.
On Your Trip
Can I arrange a private room?
The majority of our accommodation only offers shared rooms that are usually same-sex. However, if you would prefer a private room please let us know and we will at least try for you.
Can you cater for my dietary requirements?
We will try our best to cater for any dietary requirements. When you submit your application please include any required details within the dietary section and we will liaise with our local coordinators.
Are there any public holidays that would affect the project?
Although we try to be as clear as possible of all holidays that affect project availability, due to the nature of some countries, holidays can often be sporadic or prone to change.
If such a holiday falls when you are on your placement, this is generally a good time to experience unique festivities where you can join in with the locals.
What is the dress code at the projects?
We ask that all volunteers take the approach of a smart and responsible image during your time in the communities and on projects. It is best to also take some older clothes that you don't mind getting dirty.
Generally, it is best to avoid tight and very short clothing and anything that may have offensive slogans on it. It's recommended that you take some nicer clothes for weekends or any free time you may have.
We do not wish to impose strict regulations, however we do ask that you respect the local culture and do your best to adhere to the clothing guidelines within the volunteer handbook.
How much spending money will I need?
For general expenses and some travelling, you should find that £50 - £100 per week is sufficient. However, this can vary greatly depending on the amount of activities or trips you do and if you are eating out during the week.
Will I be able to travel whilst on the programme?
There should be plenty of time to travel while on your placement and we actively encourage that you do! The local coordinators will be able to give you lots of travel tips and provide any help needed for your independent adventure.
Activities
Game counts

It is important to monitor the fluctuation of population density of herbivores to assess the overall health of the ecosystem. You and other volunteers will participate in regular game counts to assist in these monitoring efforts where you will record numbers, age, sex and group compositions. You may get to observe desert adapted animals like mountain zebra, kudu, oryx, springbok, steenbok and ostrich.

Camera traps

Camera traps provide additional eyes and because they record 24/7 they often observe wildlife that we may overlook. This helps the researchers assess which species are present, and where they are most active, especially for animals that are usually very cryptic or entirely nocturnal. You will get to assist with all aspects, from setting them up in the field through to collecting and assessing the data gathered. When placing and checking on the camera traps you will get to go on some amazing walks that provide far-reaching and beautiful views!

Capture mark release

You will help the researchers to identify areas of known carnivore activity as well as assist with placing and checking cage traps. When species of interest are captured, the animals will be immobilised and fitted with either a GPS or VHF tracker to they can be continually monitored. After release, the monitoring will begin and along with the research team you will be able to study the animals and their movement patterns.

Radio telemetry tracking

Using GPS collars is only one piece of the puzzle though and does not tell us much about the breeding success, prey selection, health status and other important ecological parameters of a study animal. Direct observations are necessary and this is where radio telemetry comes in. Using the antenna to locate the radio transmitter in the study animal's collar, you will head out into the field with researchers to make visual assessments of the animals and to collect useful data.

Hiking and exploring

The environment at Neuras is spectacular and it encompasses many diverse and breathtaking landscapes. In the North of the region there is the majestic Naukluft Mountain Range and the Tsauchab river system that empties into the world famous Sossusvlei pan. The Southern end of the estate is a geological maze of extensive canyons and unique underground cave complexes - the excellent time to gete many fantastic photos.

Helping in the vineyard

Being the base for a large vineyard, all profits raised from the wine made here go straight back into the conservation efforts. You could be involved in all aspects of the winemaking process from picking the grapes all the way through to bottling the end product. You will of course have the chance to taste the wine – very popular amongst the volunteers!

Other activities

As a volunteer you could be required to help with a task with very short notice. This could be anything from repairing a fence through to releasing a cheetah, so be ready to assist when needed! There are also optional day trips to the iconic red Sossusvlei Dunes where you can experience the stunning landscape – a must see for anyone visiting Namibia.
Things to do in Namibia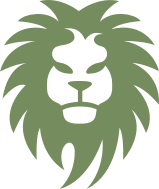 Namibia travel stories
Helping at the wildlife sanctuary in Namibia
After spending 2 weeks in Namibia at the wildlife sanctuary, I cannot recommend the project more! Being able to get up close to so many animals was a dream come true.
Namibia Wildlife Sanctuary
I volunteered at the wildlife sanctuary in Namibia for a month in early summer 2018. I was so nervous to travel alone but it was the best thing I have ever done!