Collect data on threatened
carnivores in
Neuras
Cheetahs, leopards and hyenas
Apply now
Duration
2-12 Weeks

Accompanied age
12+

Minimum age
18+

Start dates
Every Thursday

From
£1000
Duration
2-12 Weeks

Accompanied age
12+

Minimum age
18+

Start dates
Every Thursday

From
£1000
Namibia carnivore conservation & research in Neuras
Want to be a part of conservation in Namibia? Well we cannot think of a better project to volunteer on! Assisting with data capture of native carnivores, you will help with the research on the conservation of carnivorous species such as cheetahs, leopards and hyenas in the stunning Namibia Desert.
You will play a vital role in collecting data on threatened carnivores, where you will be working daily with free-roaming big cats and other wildlife and actively contributing to their protection and conservation. All data collected is then used to help reduce human-wildlife conflict in the hopes of preventing further declines of these magnificent species.
This incredibly diverse and breath-taking landscape is home to an array of amazing wildlife, such as cheetahs, leopards, hyenas, zebra, kudu, oryx, springbok, steenbok and ostrich.
You will take part in crucial conservation activities such as setting camera traps, game counts, capture mark release and GPS / radio telemetry tracking. You will be observing and monitoring carnivores and other animals in their natural habitat, adding invaluable knowledge to research which is used to help sustain these often-threatened species for future generations.
As part of the research volunteer programme you may have the opportunity to see a release or capture or take part in tracking the collared animals to check on their health in the wild. Since the programme began in 2008, staff and volunteers have combined their efforts to successfully rescue and release over 80 cheetahs, 30 leopards and 15 brown hyenas!
Carnivore numbers are starting to decline and several species are becoming endangered. The large majority of cheetahs and other animals live outside of protected conservation areas and often results in them being killed by farmers who view them as a threat to their livestock.
The focus of the project is to locate carnivores that local farmers think may be a problem and to then collar and track them to record vital data on their movements and kills. This data can then be supplied to the farmers to show that they are not a threat to their livestock, thus reducing the conflict between humans and animals as well as enabling them to stay in their natural environment.
This way of reducing human-animal conflict in the area is seen as one of the best opportunities to secure the future for the animals. Locals gain insight and a better understanding of them and become deterred from killing those that venture onto their property.
The tranquil seclusion and peacefulness of nature that the desert solitude provides allows you to get away from it all. Your day starts with the waking silence of the desert and ends with newfound friends sitting around the pizza oven looking up at the clear night sky.
Further Information
"Make the most of the research sites- don't leave Namibia without seeing Neuras! It always great being a part of this dedicated team as they work tirelessly on true conservation."
Activities
Game counts

It is important to monitor the fluctuation of population density of herbivores to assess the overall health of the ecosystem. You and other volunteers will participate in regular game counts to assist in these monitoring efforts where you will record numbers, age, sex and group compositions. You may get to observe desert adapted animals like mountain zebra, kudu, oryx, springbok, steenbok and ostrich.

Camera traps

Camera traps provide additional eyes and because they record 24/7 they often observe wildlife that we may overlook. This helps the researchers assess which species are present, and where they are most active, especially for animals that are usually very cryptic or entirely nocturnal. You will get to assist with all aspects, from setting them up in the field through to collecting and assessing the data gathered. When placing and checking on the camera traps you will get to go on some amazing walks that provide far-reaching and beautiful views!

Capture mark release

You will help the researchers to identify areas of known carnivore activity as well as assist with placing and checking cage traps. When species of interest are captured, the animals will be immobilised and fitted with either a GPS or VHF tracker to they can be continually monitored. After release, the monitoring will begin and along with the research team you will be able to study the animals and their movement patterns.

Radio telemetry tracking

Using GPS collars is only one piece of the puzzle though and does not tell us much about the breeding success, prey selection, health status and other important ecological parameters of a study animal. Direct observations are necessary and this is where radio telemetry comes in. Using the antenna to locate the radio transmitter in the study animal's collar, you will head out into the field with researchers to make visual assessments of the animals and to collect useful data.

Hiking and exploring

The environment at Neuras is spectacular and it encompasses many diverse and breathtaking landscapes. In the North of the region there is the majestic Naukluft Mountain Range and the Tsauchab river system that empties into the world famous Sossusvlei pan. The Southern end of the estate is a geological maze of extensive canyons and unique underground cave complexes - the excellent time to gete many fantastic photos.

Helping in the vineyard

Being the base for a large vineyard, all profits raised from the wine made here go straight back into the conservation efforts. You could be involved in all aspects of the winemaking process from picking the grapes all the way through to bottling the end product. You will of course have the chance to taste the wine – very popular amongst the volunteers!

Other activities

As a volunteer you could be required to help with a task with very short notice. This could be anything from repairing a fence through to releasing a cheetah, so be ready to assist when needed! There are also optional day trips to the iconic red Sossusvlei Dunes where you can experience the stunning landscape – a must see for anyone visiting Namibia.
Things to do in Namibia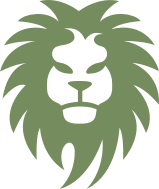 Namibia travel stories
Helping at the wildlife sanctuary in Namibia
After spending 2 weeks in Namibia at the wildlife sanctuary, I cannot recommend the project more! Being able to get up close to so many animals was a dream come true.
Namibia Wildlife Sanctuary
I volunteered at the wildlife sanctuary in Namibia for a month in early summer 2018. I was so nervous to travel alone but it was the best thing I have ever done!