You are never too
old
to
take on a new challenge
Don't let old fashioned attitudes hold you back from a trip of a lifetime
Gone are the days where travelling abroad was the preserve of gap year students. Don't let old fashioned attitudes hold you back as you are never too old to take on a new and exciting challenge. Volunteering abroad is a fantastic way to see the world and take on a new experience while sharing a lifetime of skills and knowledge with those less fortunate.
None of our volunteer programmes have a maximum age restriction, with our volunteers ranging from 16 to 70+ and our adventures being increasingly popular for the over 50s. You do not need to have any specific qualifications or experience (with all necessary training provided when you start) and the only requirement we ask is that you're keen to make a positive impact on your chosen project.
As an older volunteer you can join one of our award-winning wildlife and marine conservation projects for endangered animals, teach English in a local government school or help look after children in community kindergartens.
Below we have listed all of the different volunteer programmes we recommend to older volunteers based on previous feedback, the activities on offer and the volunteer accommodation provided. You are of course more than welcome to browse all of the programmes we offer by clicking on the relevant links at the top of this page.
Our structured and safe programmes ensure volunteering through The Mighty Roar is ideal for older volunteers. You'll be able to work alongside a diverse group of international volunteers, enabling you to make a real difference to a worthwhile cause.
All of the programmes include extensive pre-departure information and support, as well as assistance with all aspects of your trip from our UK team. Our dedicated in-country co-ordinators are there to provide you with local support throughout your placement and depending on which programme you choose, also your airport pickup, orientation, accommodation and meals.

Find a suitable programme that plays to your strengths or opt for something entirely different

Volunteering allows you to travel and become part of the community, not just another tourist

Structured, ethical and sustainable experiences guided by professionals

Comprehensive pre-departure support and assistance with all aspects of your trip

24/7 UK and in-country support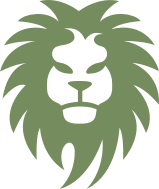 Volunteering opportunities for older adults