Make a real difference
to the
community
Volunteer in government hospitals, slum clinics & outreach projects
Qualified medical volunteers
Are you a qualified doctor, dentist, nurse, physical therapist or other healthcare provider? If so, we need your help around the world on our medical experiences to help within government hospitals, slum clinics and community outreach projects.
You'll be able to serve the community in a way that most other volunteers can't. Your time and effort will bring first-rate healthcare to people who usually don't have the regular opportunity to see a doctor or other healthcare provider and also provide much needed support to local staff in often resource stretched settings.
Working alongside local professionals you will gain invaluable experience and you'll witness how a lack of funding impacts the quality of care provided and how traditional beliefs and different cultural attitudes exist around healthcare. You will confront different illnesses and treatments that you are not normally accustomed to at home, discover new techniques and methods and play a vital role in assisting the hospital.
During your time volunteering abroad, you will be able to share all of your knowledge and experience where you will leave knowing you have made a lasting positive impact.

Fully structured programmes ensuring you get the most out your experience
Gain unique experience of the healthcare system in a developing country
Learn new skills and share your own knowledge to local professionals
24/7 in-country & UK support
Comprehensive pre-departure support and assistance with all aspects of your trip

Pre-departure buddy lists and a dedicated Facebook group to talk with other volunteers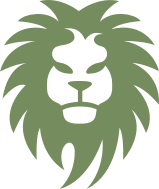 Programmes for qualified medical volunteers