'Namaste' to the world's best
travel destination,
Nepal
Combining Himalayan views, golden temples & jungle wildlife
There are few countries in the world that are as well set up for independent travel as Nepal. Nepal is a country of contrasts, with it's ancient culture and traditional architecture on display around every corner. Nepal is famously known as the land of a thousand temples and is the birthplace of Lord Buddha - so a cultural experience is on everyone's agenda.
Nepal is a trekkers' paradise, boasting 10 of the world's 14 highest mountains, with some of the Himalaya's most iconic and accessible hiking on offer - including Mount Everest. You'll also find diverse national parks including Chitwan and Barida that encompass tropical jungles and grasslands that are teeming with exotic wildlife, including the Bengal tiger, snow leopard, rhino, black bear and much more.
Your volunteering journey will be based in the capital city of Kathmandu, where you will get to enjoy the panoramic views across the Kathmandu valley and even of the snow-capped Himalayan Mountains. The hustle and bustle of Thamel (the main tourist area of Kathmandu) is just a 20 minute taxi ride away where you can wander the narrow alleys packed with people.
Our programmes start on the 1st and 3rd Saturday of every month throughout the year and you can choose to join us from 1-24 weeks.
Our structured and safe programmes mean volunteering in Nepal is ideal for first time and solo travellers. Our pre-departure buddy lists and dedicated Facebook group allow you to talk with everyone going at the same time as well as previous participants. Volunteering is the perfect way to meet like-minded people and allows you to explore Nepal as a group.

Accommodation, meals and 24-hour airport pickup

24/7 in-country & UK support



Pre-departure buddy lists and a dedicated Nepal Facebook group to talk with other volunteers
Assistance with all aspects of your trip and comprehensive pre-departure information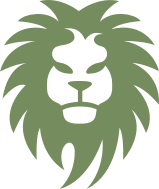 Volunteering opportunities in Nepal
From £660
Nepal Travel & Volunteer Experience
Are you ready for an epic adventure through a country that is steeped in culture, religion and scenery like no other? As a group we will explore all of the must-do's while in Nepal and spend time making a positive impact by volunteering. From exploring many of the colourful temples and markets in Kathmandu, sailing out into Lake Fewa in Pokhara and searching for wildlife and discovering the charm of the world famous Chitwan National Park.
From £200
Nepal Childcare Volunteers
Come to Nepal and make a real difference to the lives of children. Your time and effort will immediately help the centre and your presence will bring a whole new positive energy to daily life. If you enjoy working with children then this is a fantastic opportunity for you.
From £200
Nepal Teaching Volunteers
Help make a difference to underprivileged children in Nepal by teaching and assisting in a range of public and private local schools. You will get fully involved with all aspects from planning lessons through to teaching your very own class! The enthusiasm and smiles of the staff and children will make you feel at home from day one.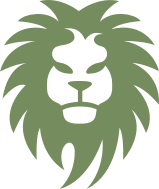 Ideas for your free time in Nepal